Grapefruit-Ginger Burst Smoothie
Grapefruit-Ginger Burst Smoothie is a vibrant, citrus smoothie perfect for breakfast or as a snack! 
*This post is sponsored by Bob's Red Mill. As always, all opinions expressed are 100% my own. Thank you!*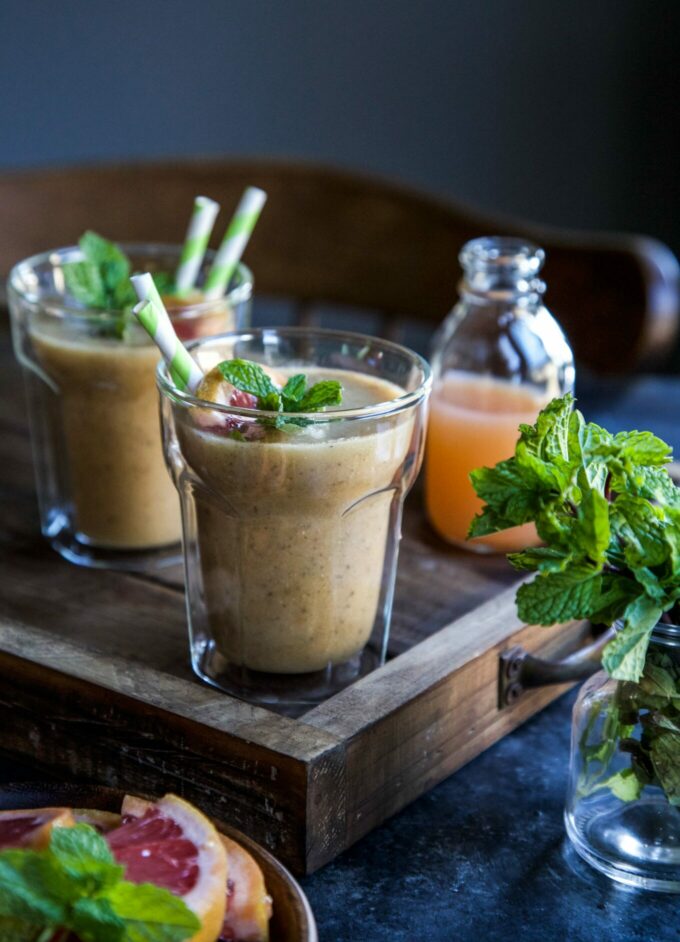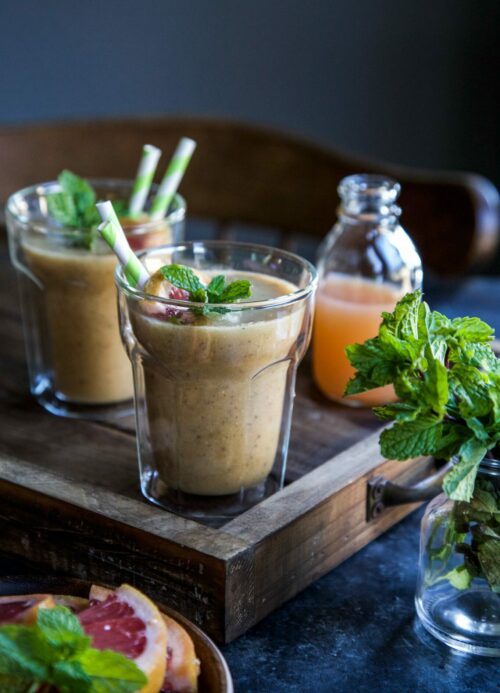 Balance.
That's my motto for 2018.
Do you have a motto for the year? If yes, I want to hear it so we can shout from the rooftop together!
Last year I was constantly wearing myself out trying to do it all, especially with the cookbook. I did a really bad job of keeping my energy level consistent. I was in the mindset if I just powered through this photoshoot or 17th round of recipe testing with nothing in the nutrient tank, I would be fine. The truth is, I wasn't fine. I felt depleted, exhausted and ended up being a real grouch (sorry babe!).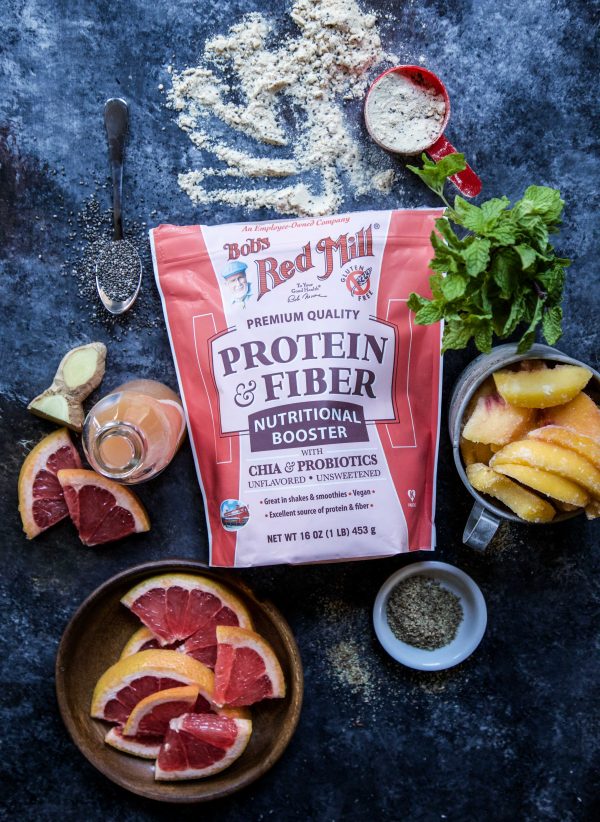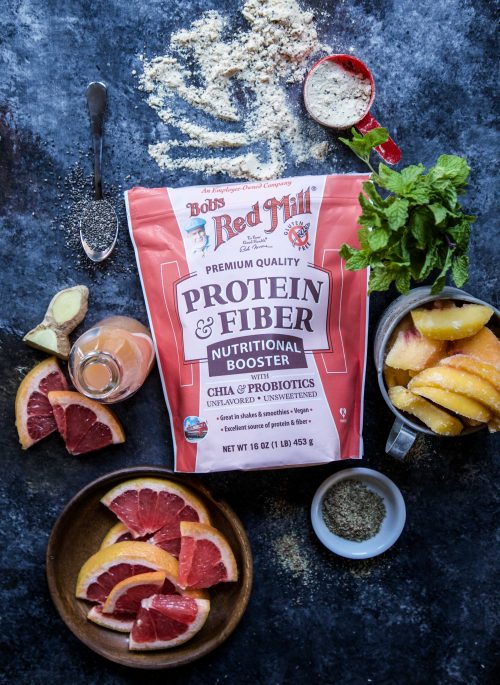 So this year, I am refocusing my energy on my health and state of mind. I want to be the best Lauren I can be. Did I just say that? Anyway, I am currently on a smoothie kick to help jump start my mornings and I'm freaking loving it.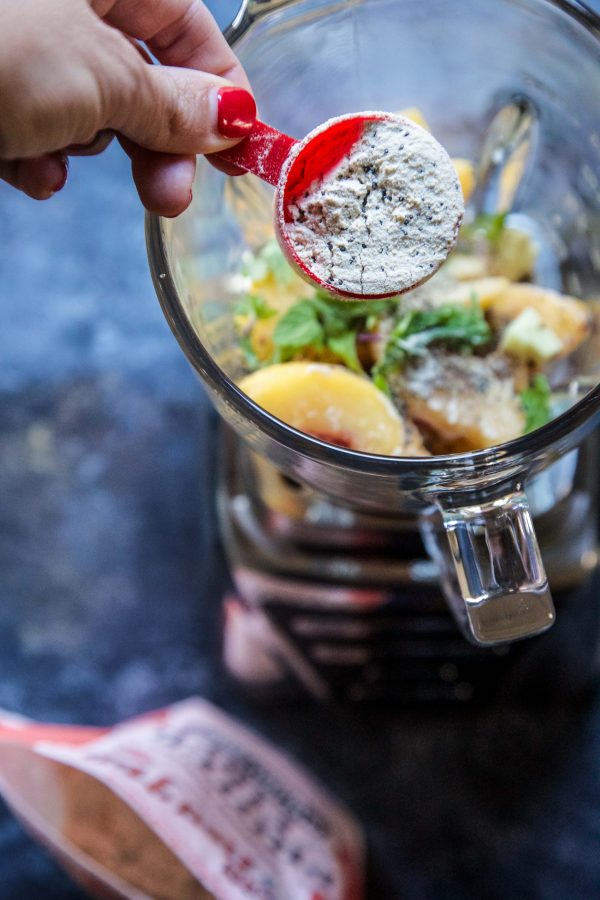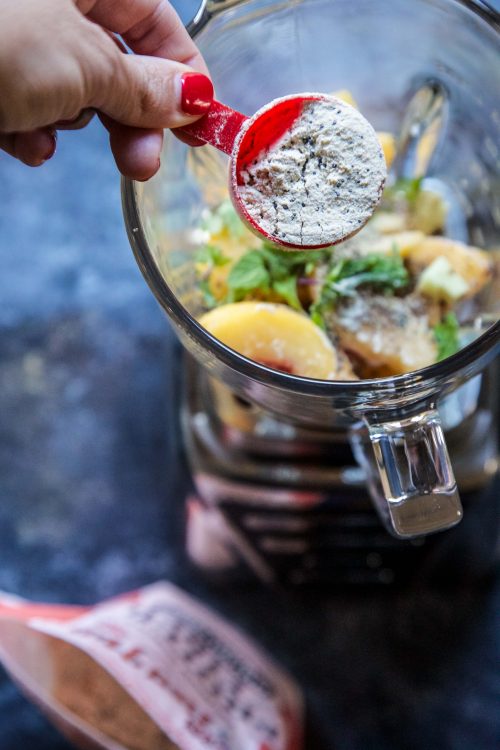 I have been mixing it up between a green, mixed berry and now this Grapefruit-Ginger Burst Smoothie! Even though it's freakishly cold outside (sorry, east coast!), nothing cheers me up than a burst of citrus during the winter months. Freshly squeezed grapefruit juice, ginger, chia seeds, flaxseed, peaches, and mint make this smoothie shine. But! What really kicks it up a notch is the addition of Bob's Red Mill Protein + Fiber Booster.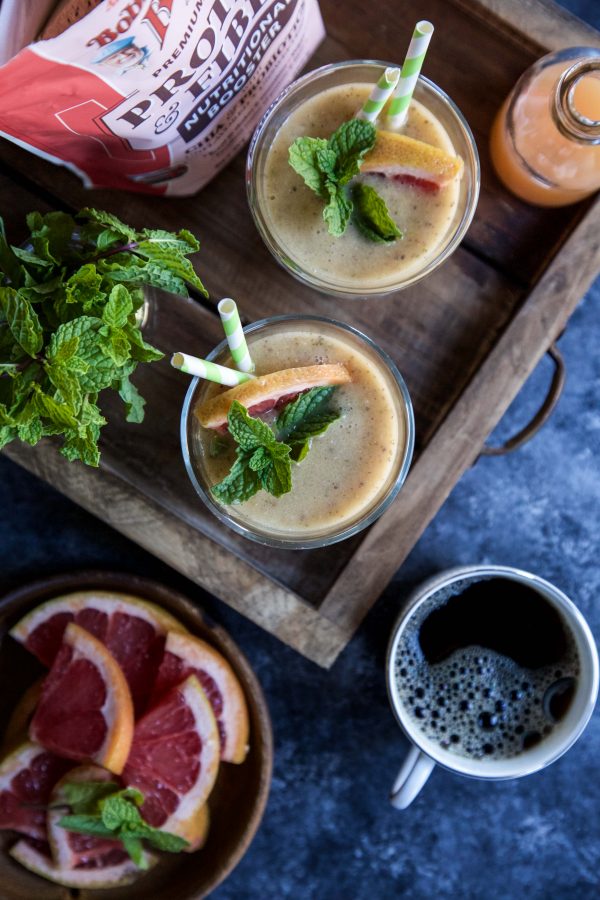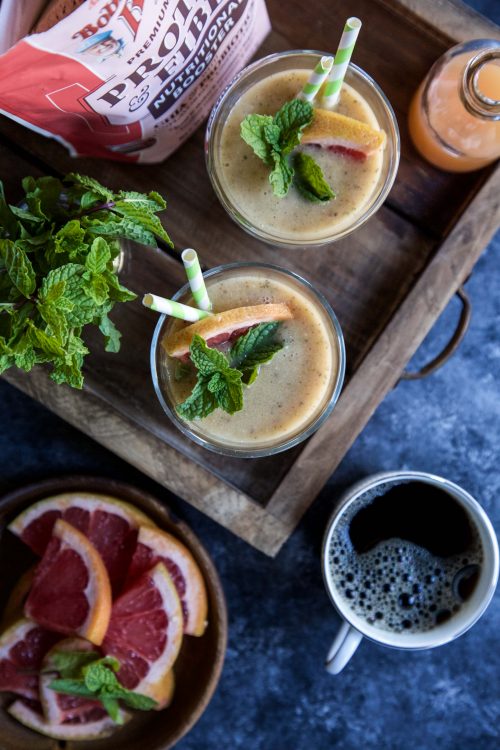 Check it. Bob's Red Mill Protein + Fiber Booster is an all natural unique blend made from pea protein powder, chicory root fiber, psyllium husk powder, chia seeds, and other beneficial probiotics. It's unflavored, unsweetened, gluten free, and a great source of omega-3, fiber, and protein. 1 serving of Protein & Fiber Booster equals 20g of plant-based protein per serving. Can you say winning?
If you are looking to add a burst of sunshine to your mornings definitely give this Grapefruit-Ginger Burst Smoothie a go!
***slurp!*****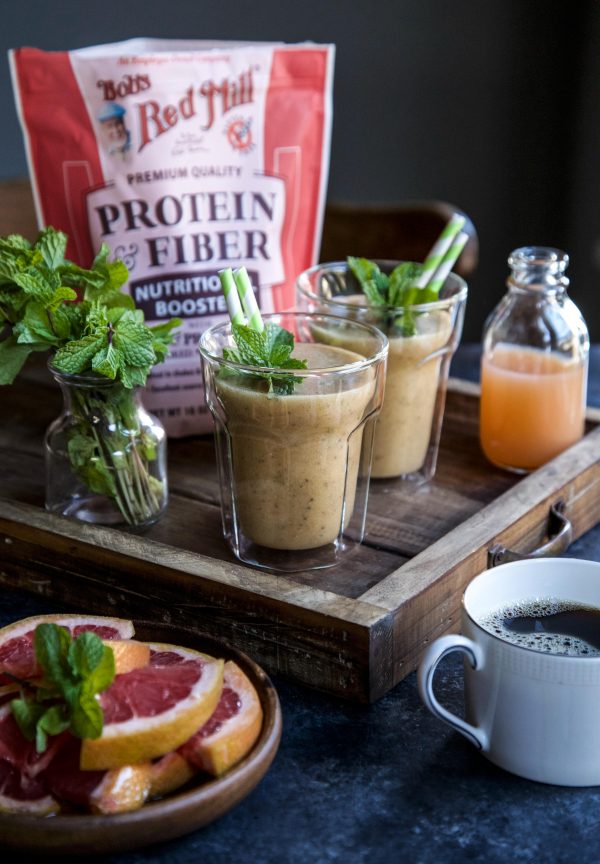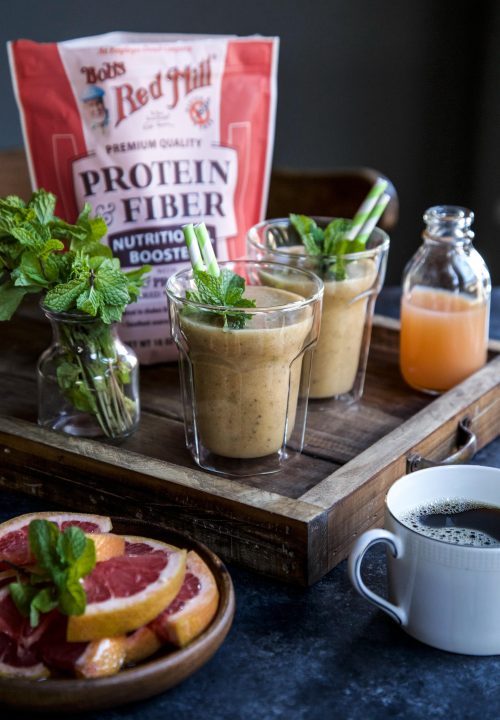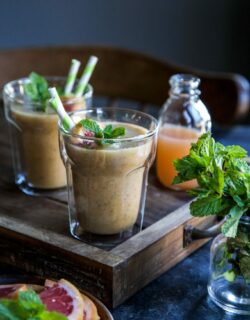 Grapefruit-Ginger Burst Smoothie
Ingredients:
1 cup fresh or bottled grapefruit juice

 1 tsp grated fresh ginger

1 cup frozen peaches
1 tbsp ground flaxseed meal
1 tbsp chia seeds
1/2 banana
2 scoops Bob's Red Mill Protein + Fiber Booster1/2 tsp chopped mint + more for garnish
Ice
Grapefruit slices, for garnish
Directions:
In a high-powdered blender add all the ingredients. Pulse to combine and then add in the ice. Blend again and until desired consistency.
Pour into a glass and garnish with fresh mint and grapefruit slices. Enjoy!
All images and text ©