Grilled Corn, Burrata, and Poblano Salad
Grilled Corn, Burrata, and Poblano Salad is a tasty summer salad perfect as a side or hearty enough as a main!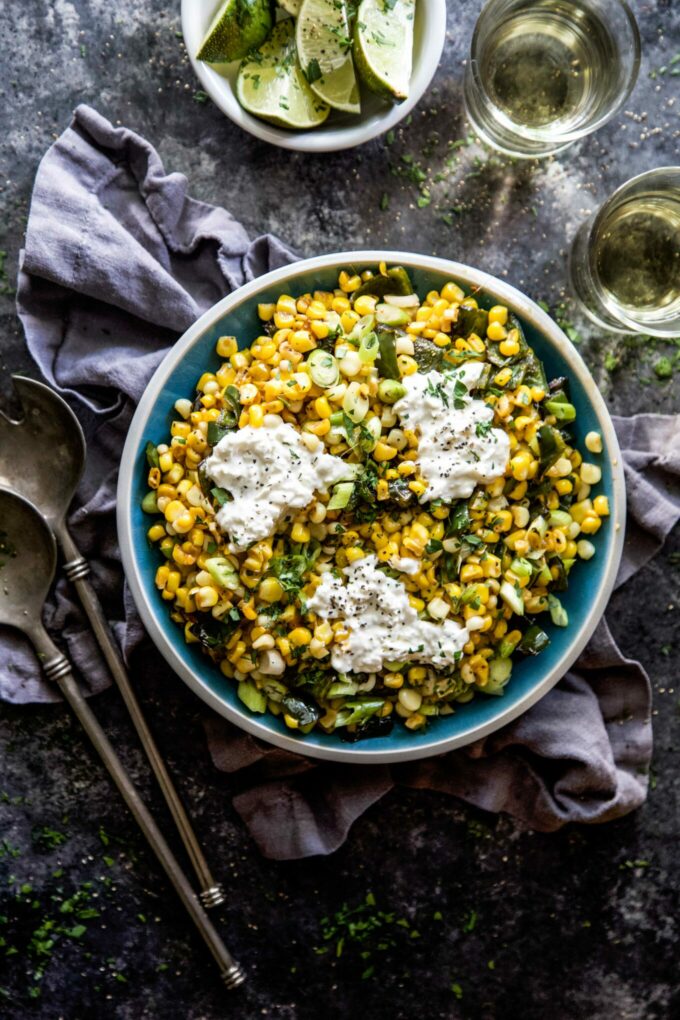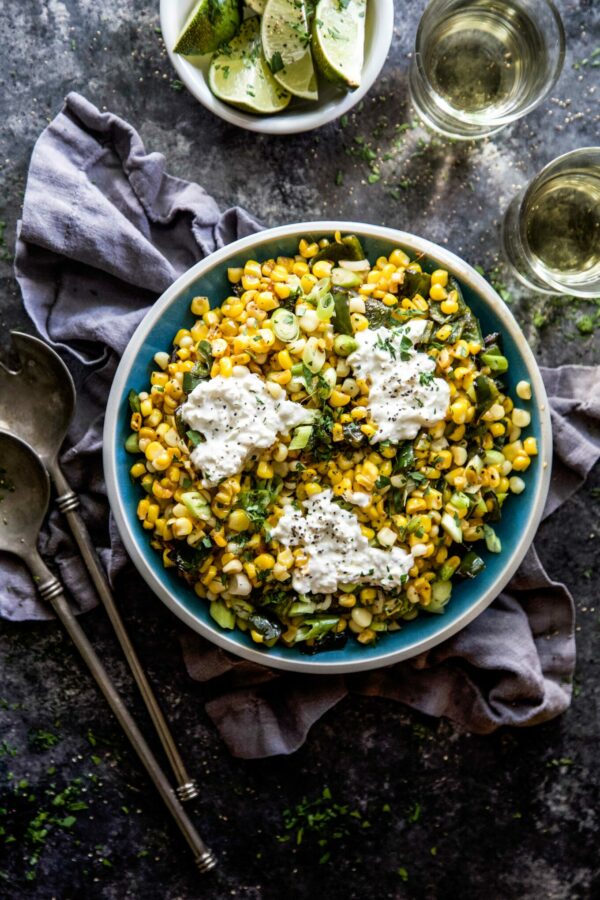 Well, that was a first.
I just ordered a Panettone off Amazon.
Not sure how I feel about ordering a Christmas themed Italian dessert in the middle of August. BUT! There is a first time for everything. Come to think of it, I can't remember the last time I had a slice of Panettone. During the holidays this dessert is pimped out like a two dollar hooker so as a food blogger I'm surprised I don't have a recipe using it.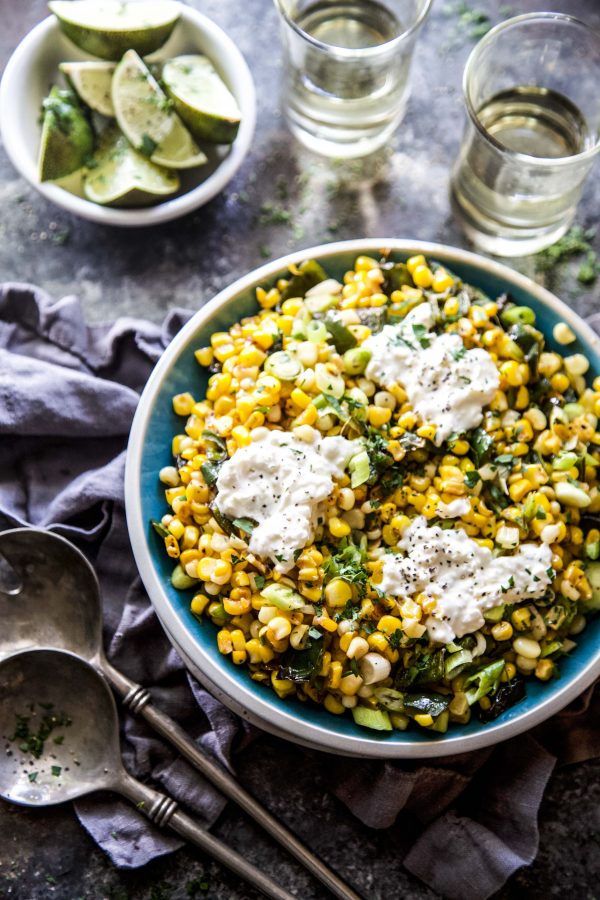 In case you are worried, I do have a lovely Panettone strata coming to blog for the holiday season. It's citrus themed and will taste off the charts. Curious, what are some other ways you've used a Panettone?
Okay, moving on. It's still summer around here so let's chat about all the produce that is burping up. I wish you could spread August's bounty over the course of year. Right now there are so many tomatoes, peaches (can't get enough!!), plums, lettuce, zucchini and corn coming down the pike that I am having a hard time keeping up.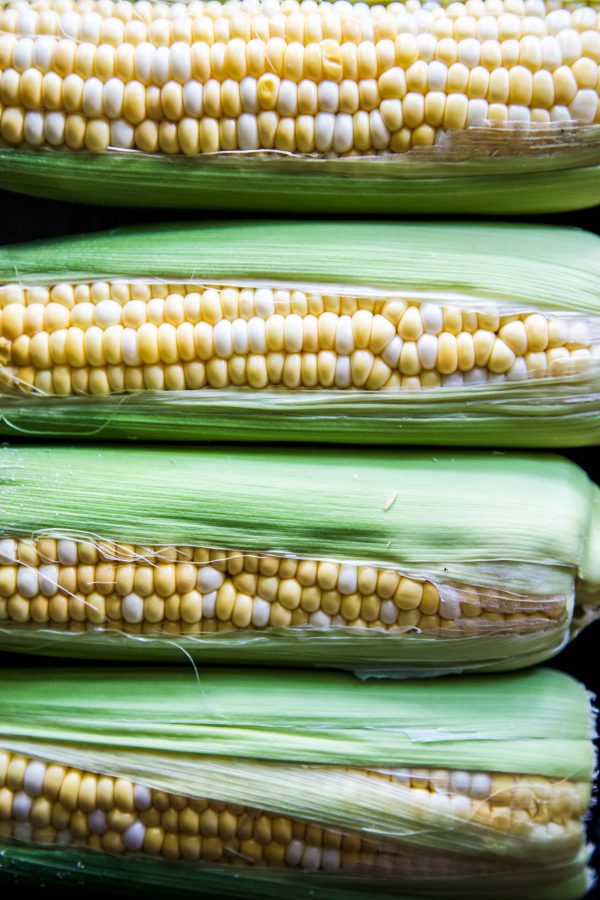 So, I figured the best way to get our arms around the produce problem is by making a simple salad. Grill or saute some corn and poblano together. Add a splash of Tabasco and fresh lime juice and top with burrata. That's it! This salad can be served as is or with some steak for a hearty meal.
Maybe Panettone would go nicely with it? Kidding.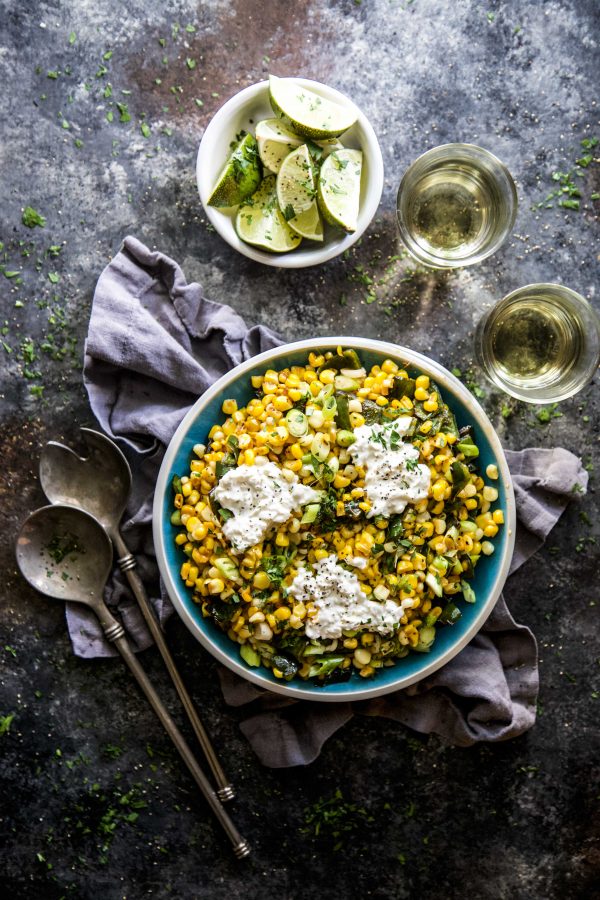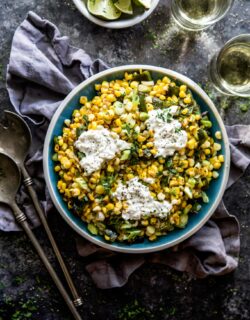 Grilled Corn, Burrata, and Poblano Salad
Ingredients:
2 tbsp lime juice
3/4 tsp Tabasco (or any hot sauce)
salt and pepper to taste
4 ears of corn, in husk
2 small poblano chiles, chopped
3 tbsp unsalted butter
2 scallions, chopped
burrata ball
Directions:
Preheat your grill to medium heat. In a small bowl combine lime juice, Tabasco, salt and pepper. Set aside.
Place the corn husks and chiles on the grill. Turn them occasionally until corn is charred and the chile is blackened in spots; about 10 to 15 minutes. Take the corn and chile and transfer to a plate to cool before you shuck the corn.
Once cool enough to handle, shuck the corn. Cut the kernels off the cob and place them into a bowl. Next, remove the seeds from the chiles and chop. Place the chiles and scallions in the bowl with corn. Pour the reserved dressing over the corn mixture and toss to combine. Check for flavor and add more salt/pepper if needed. Top the salad with some burrata!
All images and text ©