grilled hot fudge sundae doughnuts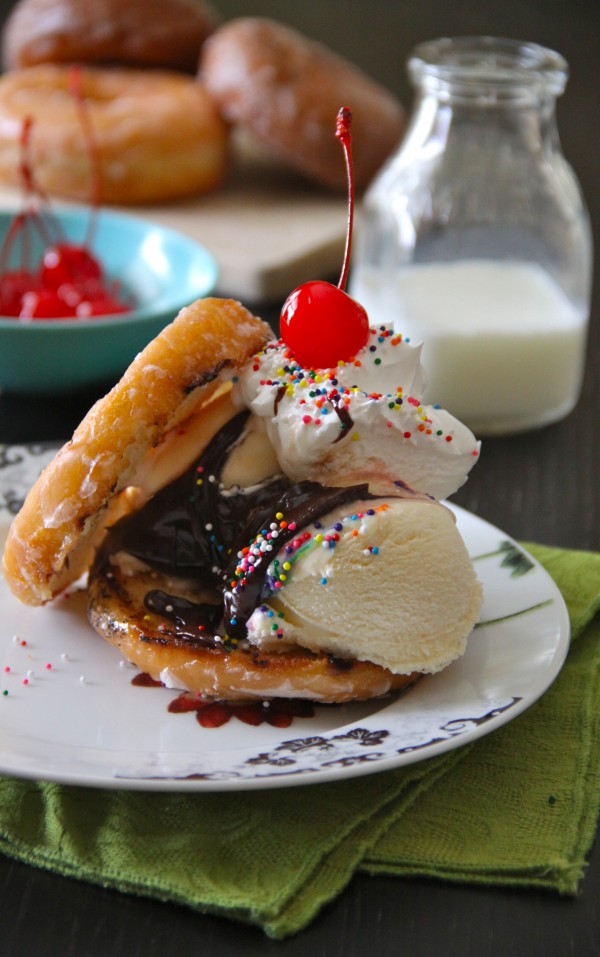 Meh.
I really want one of those t-shirts that says, "meh." I swear 82.2% of my day consists of me thinking or feeling meh. It's one of those words that encompasses all feelings whether good or bad. Did you have good day, dear? Meh. Did you know the Gap is having another 30% limited time only sale? Meh. Did you know it's going to be 100 + degrees again today? Meh. Clearly I need another vacay…I kid.
Maybe.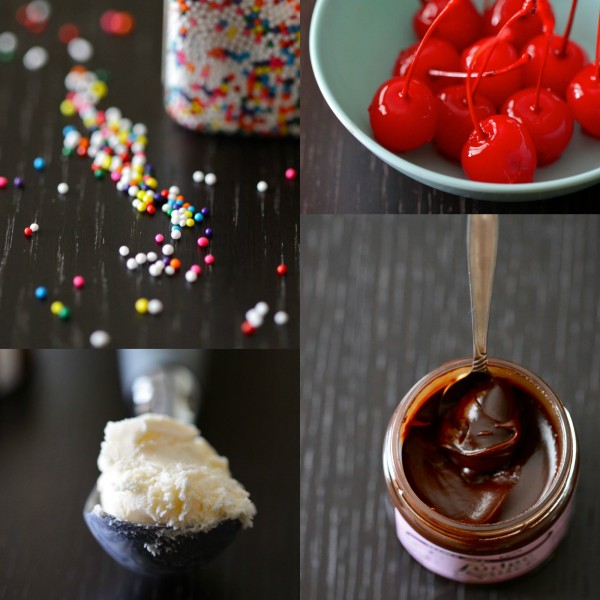 So, let's talk about these doughnuts, friends! Why has it taken me thirty years to grill a doughnut? You would think this would be part of the Foodie 101 curriculum. I guess sometimes you have to squeeze your own creative juices. Am I right? By grilling the doughnut, it provides a smoky, caramelized flavor to the standard ol' glazer. Also, it kind of crisps the doughnuts up just a hair, which causes me to do the Sugar Carlton Dance. Oh, it's a thing.
You do not want to leave the doughnuts on the grill too long or they will burn quickly. SO DO NOT WALK AWAY FROM das GRILL. Sorry, I give my appliances accents, it's a little weird town. My grill is total German, while my fridge is Russian. Sometimes they want to duke it out. #easterneuropeanproblems.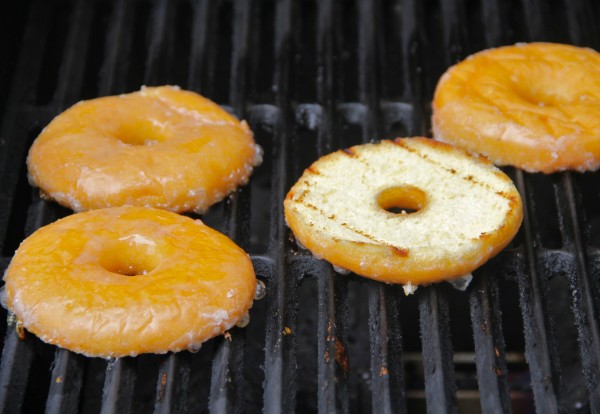 After you grill the ol' glazers up, let them cool slightly and then let the topping shenanigans begin! You can throw whatever your heart desires onto these delicious treats. But! Might I suggest vanilla ice cream, fudge, Cool Whip, cherry, and a bazillion sprinkles?
What you do from here doesn't have to meh-ish. Scouts honor.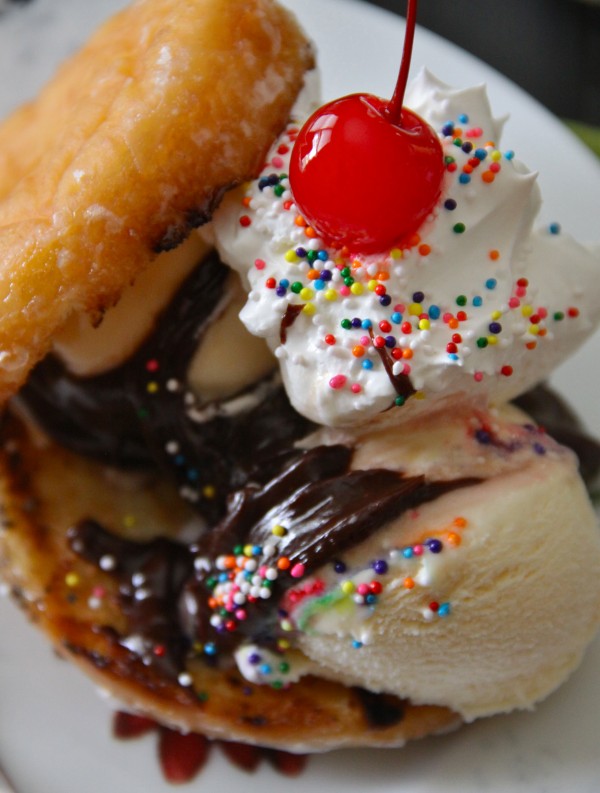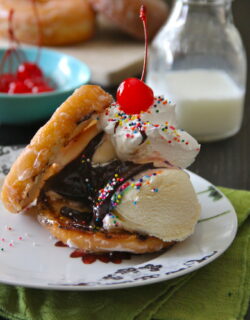 Grilled Hot Fudge Sundae Doughnuts
Ingredients:
4 glazed doughnuts, cut in half
Favorite vanilla ice cream
Hot fudge
Sprinkles
4 Maraschino cherries
Cool Whip
Directions:
Preheat a grill to medium-high heat. Place doughnuts non-glazed side down and grill for a few minutes. It won't take long to get the grill marks. Set doughnuts aside on plate until ready to dish up.
To serve: place one doughnut slice on a plate. Scoop out two scoops of vanilla ice cream and place on top of doughnut slice. Drizzle hot fudge on top of ice cream followed by Cool Whip, sprinkles, and cherry!
All images and text ©