Grilled Okra with Coriander-Lemon Lebneh
Grilled Okra with Coriander-Lemon Lebneh is a tasty side dish when you need something pretty, but easy to make!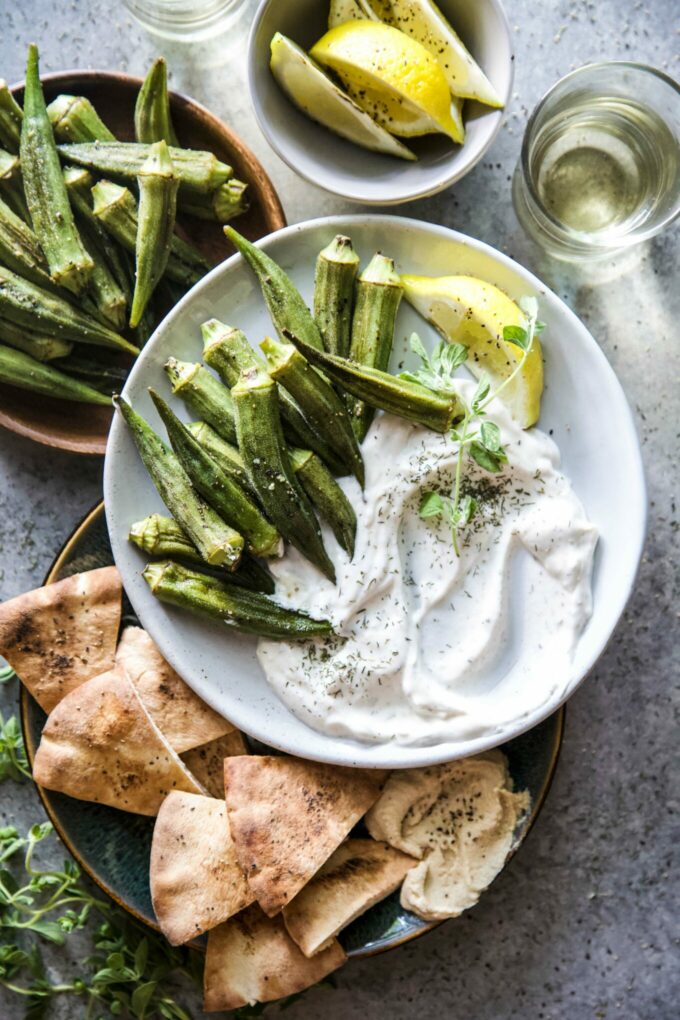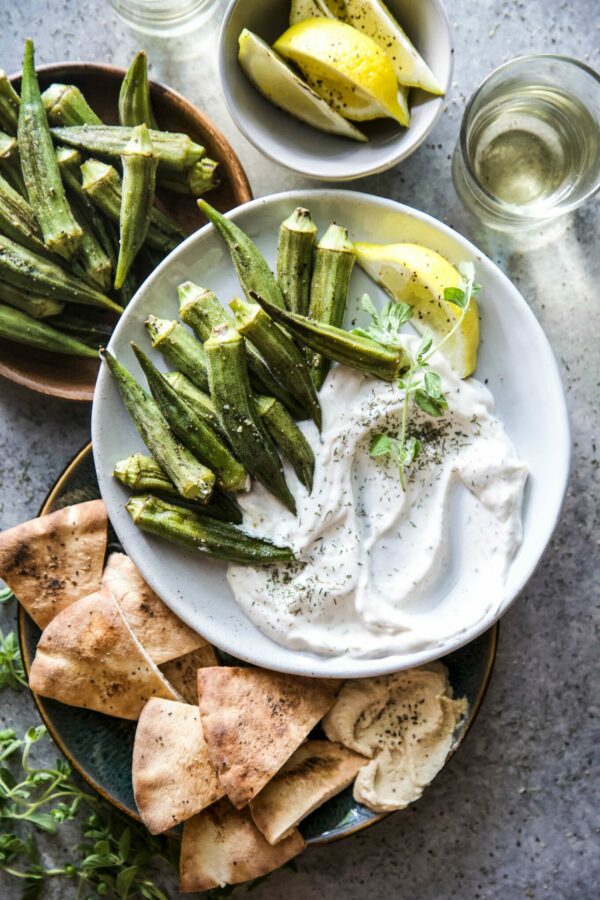 I've got us covered.
I don't know about you, but in our household I have reached the point were turning on the stove is not an option. Okay, I should really say not the best option.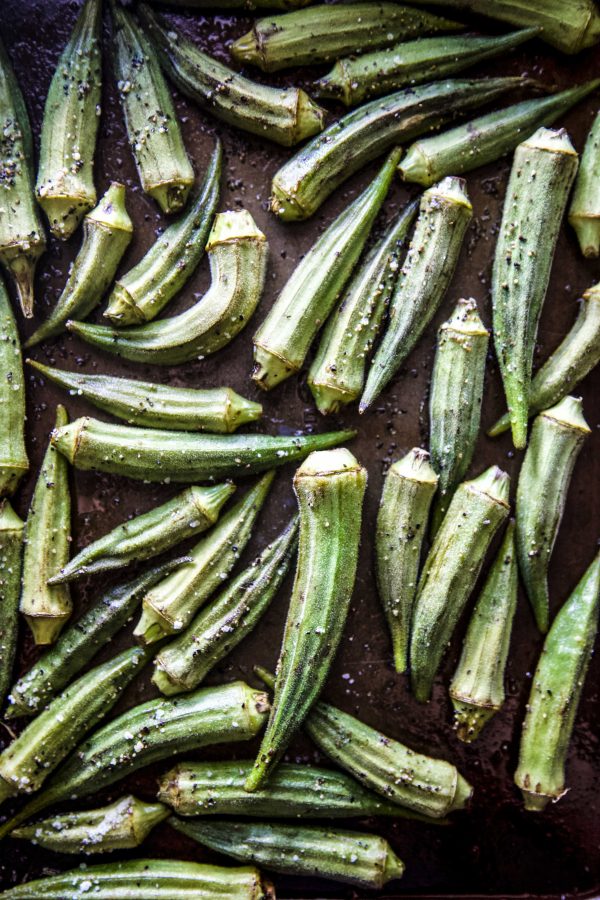 Because I am up to my elbows in fall recipes that demand the oven. So what I'm really trying to say if I'm not making a pumpkin pie, I want to keep an arms length away from our oven. Plus, let's be real, grilling anything just tastes better! Oh, and no dishes!
One of things that I constantly struggle with is coming up with side dishes. I know that zucchini, kale, etc. get a lot of summer attention, but what about some love for okra? My grandfather introduced me to pickled okra when I was a little girl and was immediately hooked!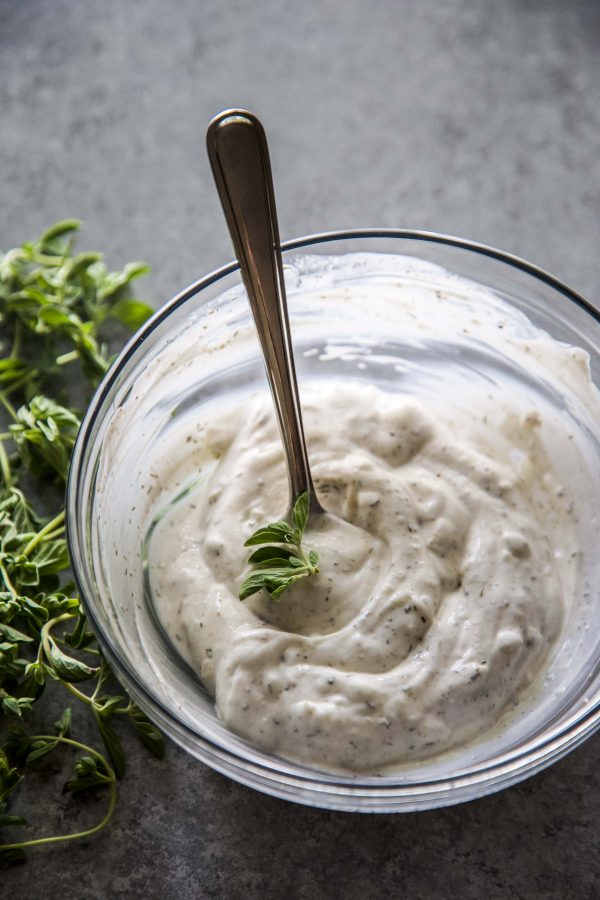 BUT! Have you ever tried fresh okra? Still packs a ton of flavor. For this Grilled Okra with Coriander-Lemon Lebneh recipe you can definitely toss the okra on the grill to get that blistered flavor effect. Or, you can certainly roast them in the oven or saute in the skillet. Either way these crunchy gems will become a side dish favorite especially when dipped into coriander-lemon lebneh.
Now, I'm off to pack for a weekend full of baby shower love! Can't wait!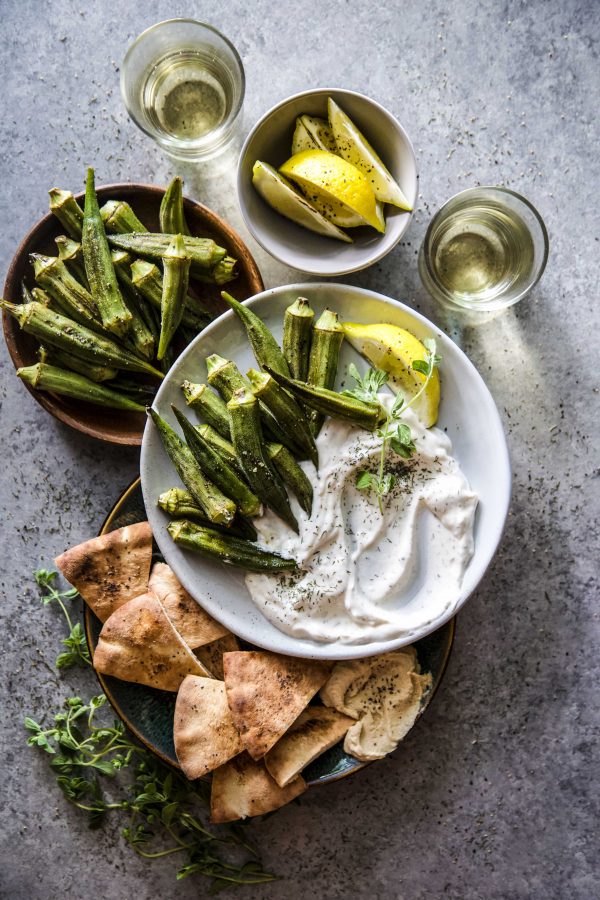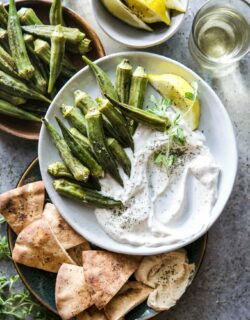 Grilled Okra with Coriander-Lemon Lebneh
Ingredients:
1 pound fresh okra
1/4 cup olive oil, divided
salt and pepper to taste
3/4 cup lebneh or Greek yogurt
1 tsp ground coriander
1 tbsp fresh lemon juice
1 garlic clove, grated
Directions:
Preheat a grill or if doing on the stove stop preheat a cast-iron skillet to medium-high heat. Toss the okra with 2 tbsp olive oil, salt and pepper.
Grill the okra, turning until charred in spots and tender about 5 to 10 minutes. On the stove top saute the okra with in the cast-iron skillet for 5 to 10 minutes or until crisp-tender.
In a small bowl, combine lebneh, coriander, lemon juice, garlic, 2 tbsp olive oil, salt and pepper. Spread the lebneh on a plate and top with okra. Serve and enjoy!
adapted from Food and Wine magazine
All images and text ©