hamburger pizza stuffed mini potatoes with ranch hummus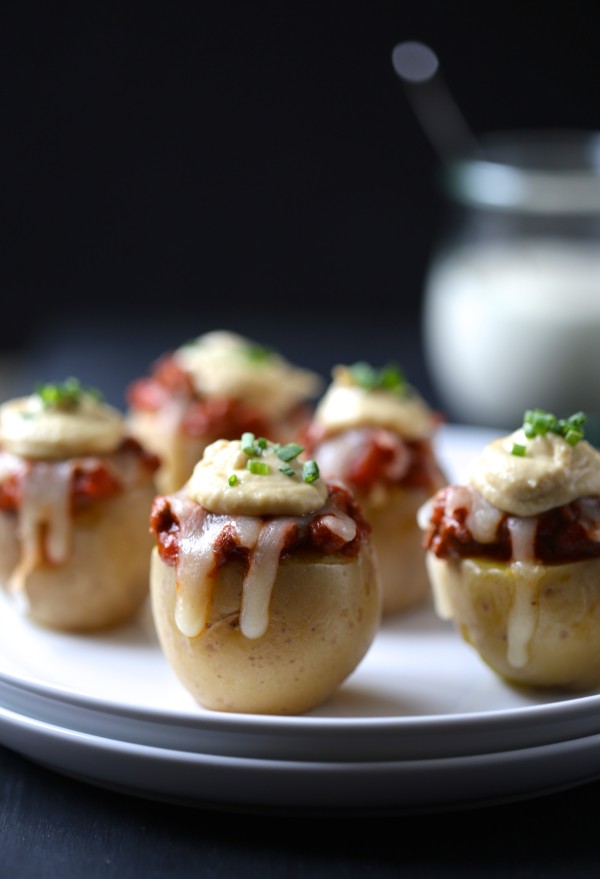 Back in my ol' college swinging days, I was naughty.
(Hey!)
Not that kind of naughty. Jeez this is a PG-13 blog, folks.
I was naughty in the sense that I tee-peed fraternity houses with my girlfriends, snuck into the football stadium after hours, attempted Edward-Forty hands, and ate an obscene amount of pizza. Like I'm talking at least three times a week because technically pizza is healthy for you, right? Hello, all four food groups – carbs, veggies, meat, and dairy.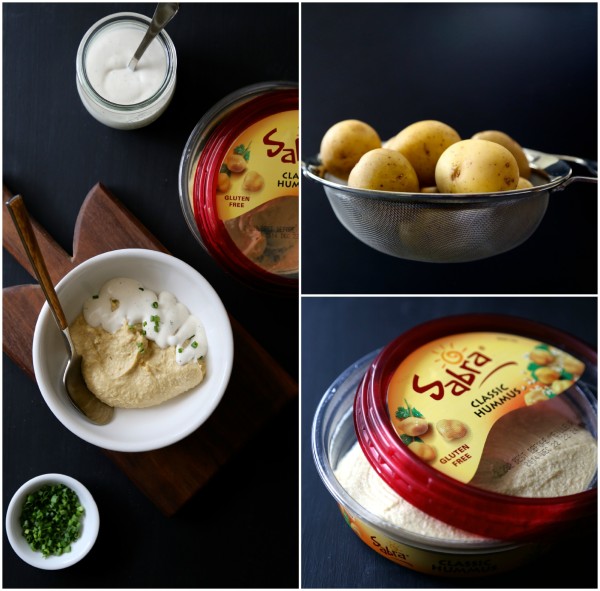 Even though I told myself by eating pizza I was getting a well-balanced diet, the naughtiness really amped up when I dipped a slice into ranch dressing. GASP! Please tell me I am not the only soul who did this? Phew. And this is why we are friends.
Well, as much as I would love to continue living my college cable version of me days, I have definitely upgraded. I've turned the traditional college hamburger pizza ranch dipping pie into a into a fun new appetizer perfect for holiday entertaining or football tailgates. And speaking of tailgating….my fabulous friends over at Sabra are putting on an Ultimate Tailgating Sweepstakes. What does that mean? I am so glad you asked!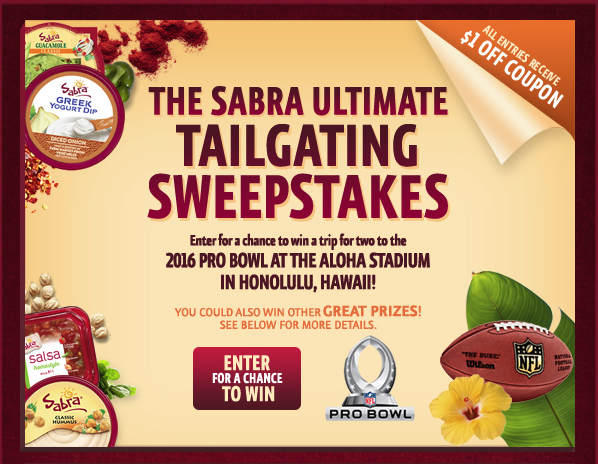 Sabra is giving you a chance to enter to win a trip for two to the 2016 Pro Bowl in Hawaii (ALOHA!)! But that's not all! You could also win a $500 or $100 VISA gift card. Hip-hip-hooray! All you have you do is click here: www.sabradiplife.com and enter your info. Easy peasy.
I mean, who wouldn't want to be serving up mini potatoes stuffed with hamburger pizza sauce fresh, basil, and gooey cheesy in Hawaii? Plus, what makes these potato pizza bites an 11/10 situation is the Sabra original hummus mixed with ranch dressing. Dollop it on top of the festive potatoes and you'll have a holiday and tailgating approved appetizer.
Not included: tee-pee and a forty.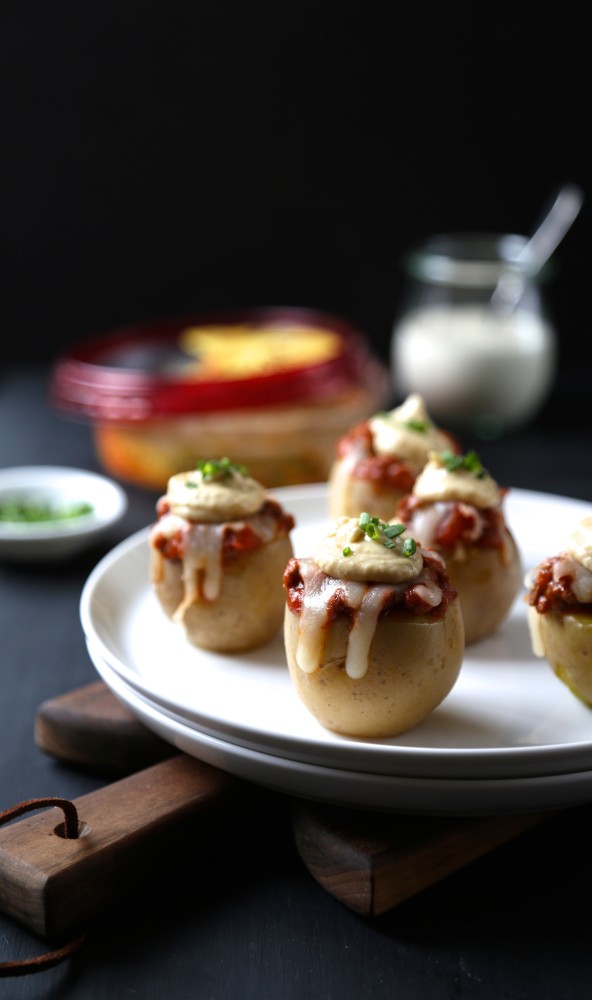 ***This post was sponsored by Sabra. As always, all opinions expressed are 100% my own!***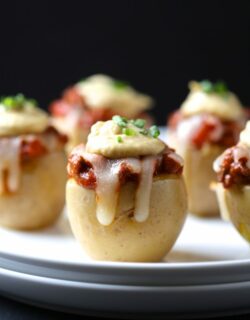 Hamburger Pizza Stuffed Mini Potatoes with Ranch Hummus
Ingredients:
for the potatoes:
12 small golden potatoes
1 tablespoon olive oil
1/2 pound lean ground beef
2 cups favorite pizza sauce
2 tablespoons fresh basil, chopped
1 1/2 cups mozzarella, grated
salt and pepper to taste
for the ranch hummus:
1 whole container Sabra regular hummus
1/3 cup ranch dressing
Directions:
for the potatoes:
In a large pot filled with water, add the potatoes. Bring the water to a boil and cook potatoes, probably about 10 minutes until slightly tender. Once cooked, drain the potatoes and place them on a plate to cool before slicing.
Take the potato and slice about 1/4 of the way down. Using a small melon scoop, scoop out the middle of the potato making sure not to break the sides. You may need to slice a little off the bottom to allow the potato to stand upright. Repeat process until all potatoes have been cut and filling removed.
In a skillet preheated to medium heat, add the olive oil, ground beef, and s&p. Saute beef until cooked through about 5 minutes. Next, add the pizza sauce and stir to combine. Cook for another couple of minutes and stir in basil. Remove from heat.
To serve:Place potatoes on a baking sheet. Take about a tablespoon or a little less of the hamburger mixture and place it inside each of the potatoes. Top with some of the mozzarella and place under the broiler for about a minute or two. Remove from oven. Place potatoes on a serving tray and pipe tops with ranch hummus. Serve immediately.
for the ranch hummus:
In a large bowl, combine hummus and ranch dressing. Scoop the ranch hummus into a quart-sized Ziploc bag. Cut the edge off of one of the corners with a pair of scissors. You will pipe the ranch hummus on top of the melted cheese.
All images and text ©