foodie fridays: mini chocolate pop rock tarts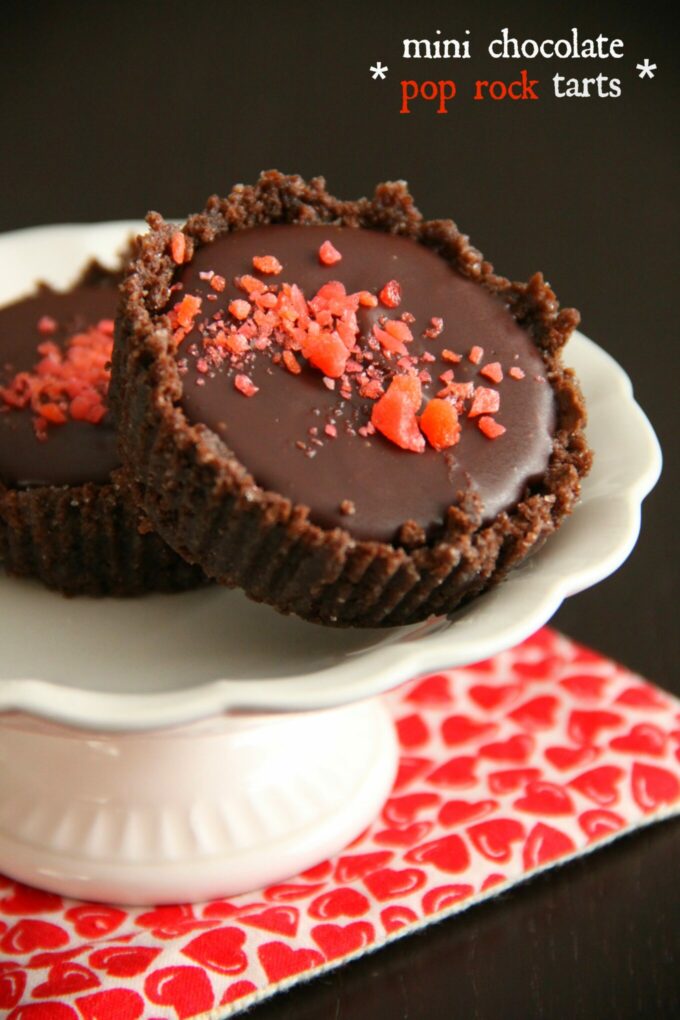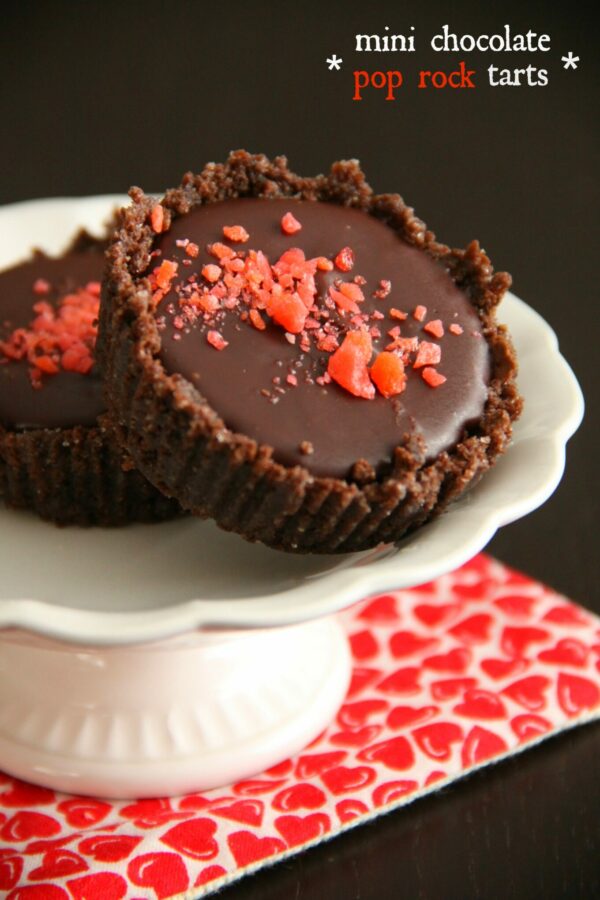 Howdy, friends!
With Valentine's Day in t-minus ten days, I figured I'd better jump on the chocolate and romance bandwagon while it's still passin' through town. Even though Mr. B and I keep a low profile on the lovey-dovey holiday (read: order pizza and drink wine in our alma mater-colored p.j.'s), we still like to treat ourselves to a little something sweet.
This year, I decided to channel my inner child and use an ingredient that truly makes me smile: Pop Rocks! Please tell me you're smiling, too. I thought Pop Rocks would be a hoot to incorporate into a fun treat to feed to my sweet. (I should totally be a poet.)
To find out more about my mini Pop Rock chocolate tarts, head on over to Bake Your Day! I'm guest-posting for Cassie today while she and Paul direct movers and unpack boxes.
Ready, set, go! —–> Mini Pop Rock Chocolate Tarts
xoxo
Lauren