parsnip parmesan truffle fries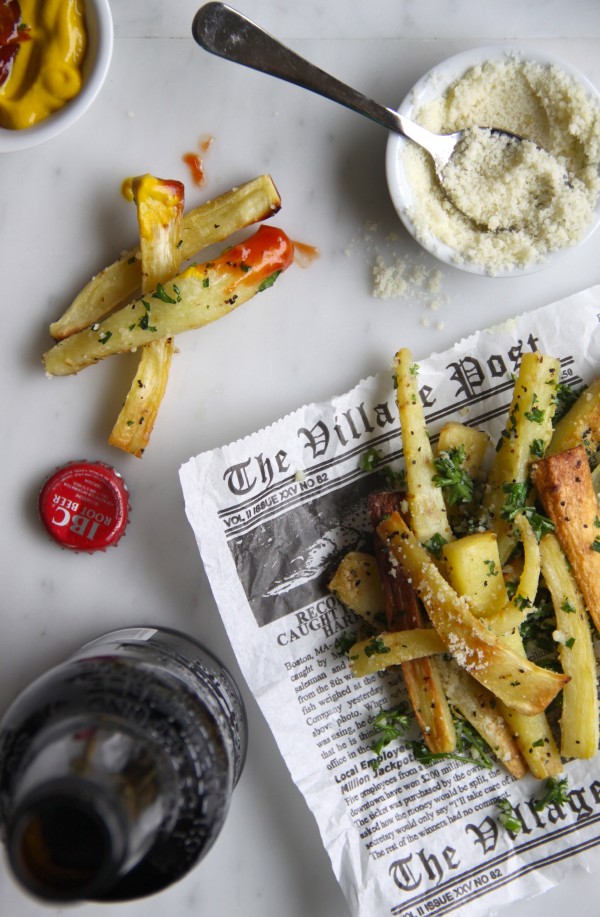 Confession: I love McDonald's french fries.
Wait.
Let me restate.
Confession: I love McDonald's french fries dipped in spicy mustard.
Please tell me you've tasted the spicy mustard?
You know, those perfectly white, square, dip-on-the-go containers that you always end up asking for two more of because the stingy lady behind the counter only hands out one.
Who hands out just one?  What?  Is there a shortage of spicy mustard?  News flash to McDonalds:  the minimum number of containers for proper dipping is four per medium fry.
Annnnnnd…..breathe.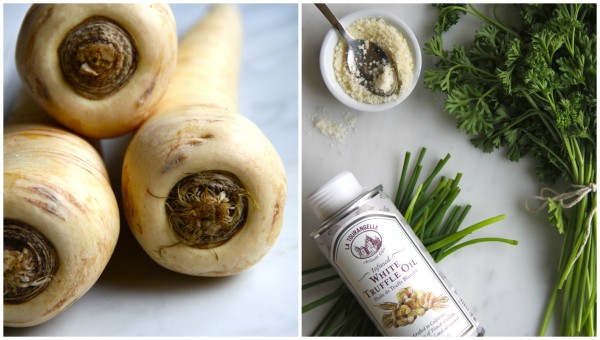 Even though I'm completely smitten with McDonald's perfectly salted fries (along with In-Out and Five Guys), if I want to actually fit into my skinny jeans, I must resist the drive-through window. Thankfully, healthier alternatives exist that will satisfy my salt addiction and won't require me to shout loudly into a black box.
Have you ever tried parsnip fries? I finally jumped on the parsnip bandwagon last year when I got tired of looking at plain ol' Mr. Russet Potato. Don't get me wrong, Mr. Russet has his perks, but a girl can change her mind. Why do think there are so many options in the Uncle Nordie's shoe section?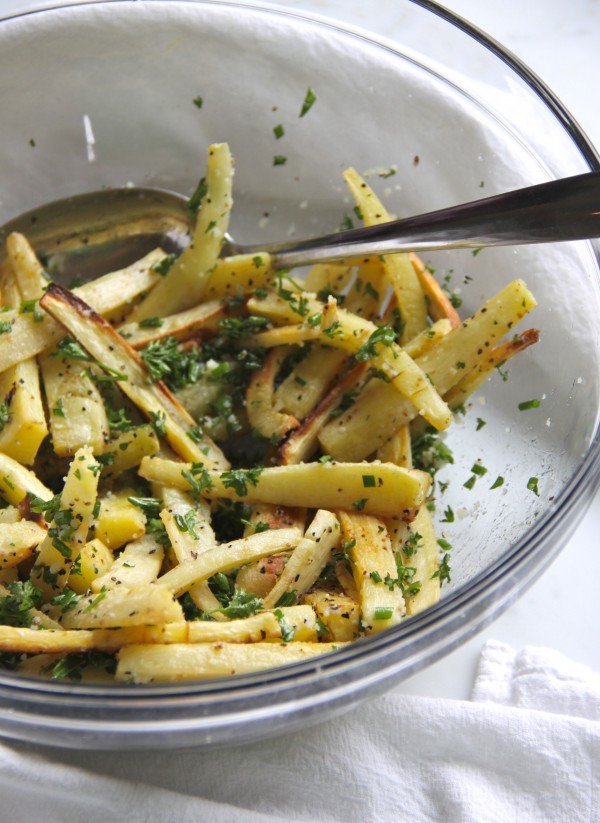 Anyways, parsnips are high in fiber and contain no saturated fat. It's a totally healthy carbohydrate, which means you can for sure mix it with Parmesan cheese and truffle oil. Can I get an Amen? The cheese and truffle oil give these baked parsnip fries a chance to play in the big boy fry kingdom. They taste luxurious, but still have that rustic look.
Trust me, if you make these, your kitchen will become the new drive-through.
Headphones not included.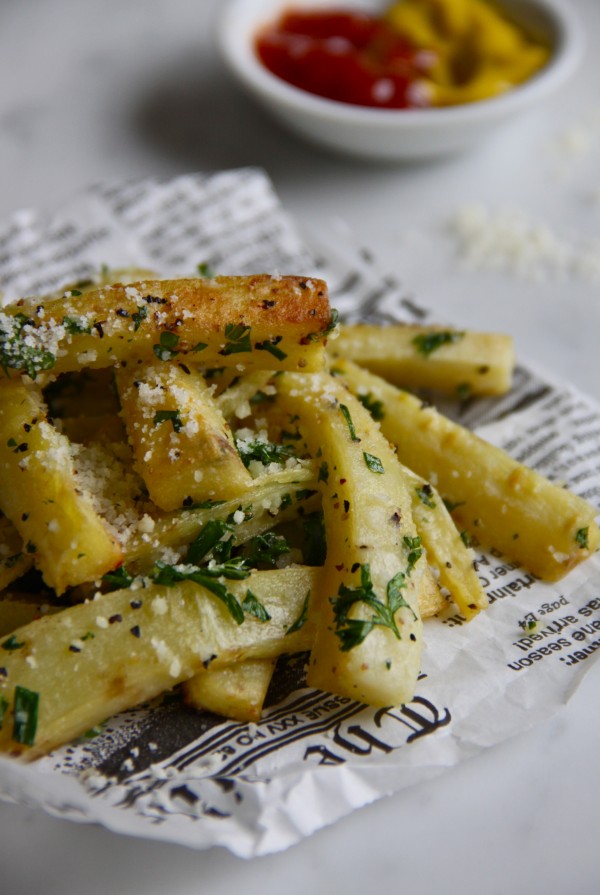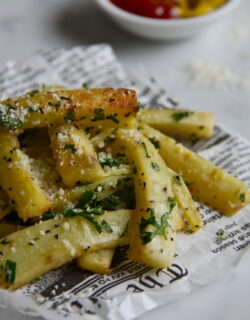 Parsnip Parmesan Truffle Fries
Ingredients:
4 large parsnips, peeled, sliced into fries
olive oil
salt and pepper
2 teaspoons white truffle oil
2 tablespoons parsley, chopped
2 tablespoons chives, chopped
1/2 cup Parmesan cheese, grated
Directions:
Preheat oven to 400 degrees. Line a baking sheet with foil and spray with non-stick cooking spray. In a large bowl, toss parsnips with olive oil, salt, and pepper. Spread onto baking sheet. Bake for about 20 minutes. Then flip and bake for about 10 to 15 minutes longer, or until golden brown.
In another large bowl, combine parsley, chives, Parmesan, and truffle oil. Add the parsnips. Toss to combine and serve with yellow mustard and a giant class of beer. Or champagne. Or both.
All images and text ©