sweets week: avocado peppermint chocolate mousse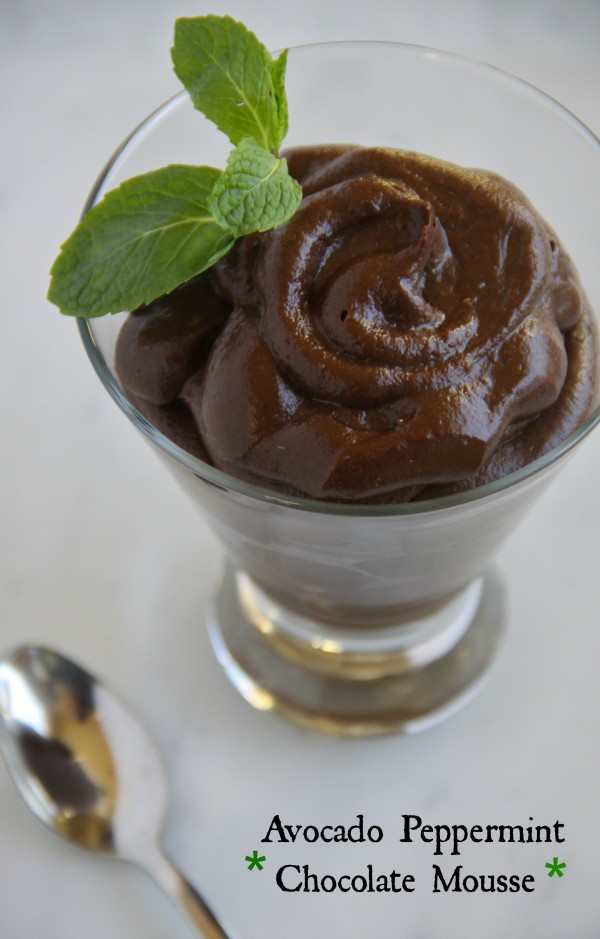 Howdy, friends and welcome to Sweets Week!
For those of you just entering this red, heart-shaped box of fun, fourteen other romantic food bloggers and I are dedicating an entire week to nothing but sweets! Yes sirree! We are baking, melting, and whipping up treats for you and your sweet for Valentine's Day.
We have sweets of every shape, color, and size! From red velvet cupcakes to s'mores on a stick to mini chocolate mousse pies. If you thought Mr. Russell Stover was the king of Valentine's Day treats, think again.
No more pre-packaged chocolates. No more hokey pre-written cards. No more giant sized bears that give you the creeps. No more edible fruit bouquets because nothing says I love you like strawberries and cantaloupe on a stick. That's why Sweets Week was formed. As romantics at heart, we felt it was our duty to make treats with the utmost kitchen love that will melt the heart of someone you hold dear.
Okay, before I forget, I probably should tell y'all about my sweet treat. This treat doesn't exactly scream Valentine's Day. Mr. B and I typically celebrate this lovey-dovey holiday lounging by the fire in our pj's while eating pizza and drinking wine. We occasionally break down and buy each other cards because I'm a sucker for those Papyrus cards at Target. Dang, they are too cute even if they are $7 for a card.
Anyways, this treat is full of avocados covered in chocolate with a dash of peppermint extract. I realize some of you may not fancy the avocado, if that's the case, make these mini chocolate pop rock tarts. You won't regret it. But if you're willing to branch out from the typical raspberry and chocolate section, this mousse will be your new best friend. Not only is it easier to make than pushing the channel up button on the TV remote, it tastes great and won't break the bank. Now that's what I call a Cupid's bulls-eye!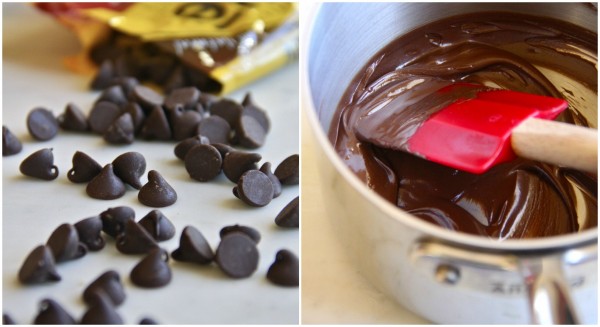 If you need more inspiration on what to make your sweet for the big day, make sure and check some of the other ladies of sweet week!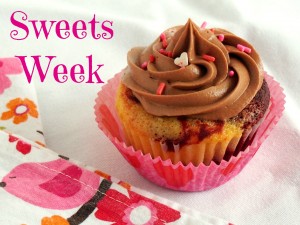 Sunday:
Red Velvet and Vanilla Marble Cupcakes–   Kirsten @ Comfortably Domestic
Retro Raspberry Divinity and an awesome sweet baking-themed giveaway – Jeanne @ Inside NanaBreads Head
Monday:
Chocolate-Dipped Peanut Butter Pudding Cookies – Beka @ Kvetchin' Kitchen
Mini Meringue Strawberry Pie – Katie @ The Hill Country Cook
Tuesday:
Chocolate Pistachio Biscotti – Madeline @ Munching in the Mitten
Samoa Crack Dip – Carrie @ Bakeaholic Mama
Wednesday:
Avocado Peppermint Chocolate Mousse –Yours Truly
Cherry Garcia Chocolate Bark – Megan @ Wanna Be A Country Cleaver
Thursday:
S'Mores on a Stick – Kat @ Tenaciously Yours
White Chocolate Cupcakes with Raspberry Buttercream Frosting – Mads @ La Petite Pancake
Friday:
'Pucker Up' Lemon Marshmallows – Allison @ Decadent Philistines Save the World
Mini Chocolate Mousse Pies – Carrie @ Bakeaholic Mama
Saturday:
Berry Smoothie Ice Cream Pie & a Giveaway – Anne @ From My Sweet Heart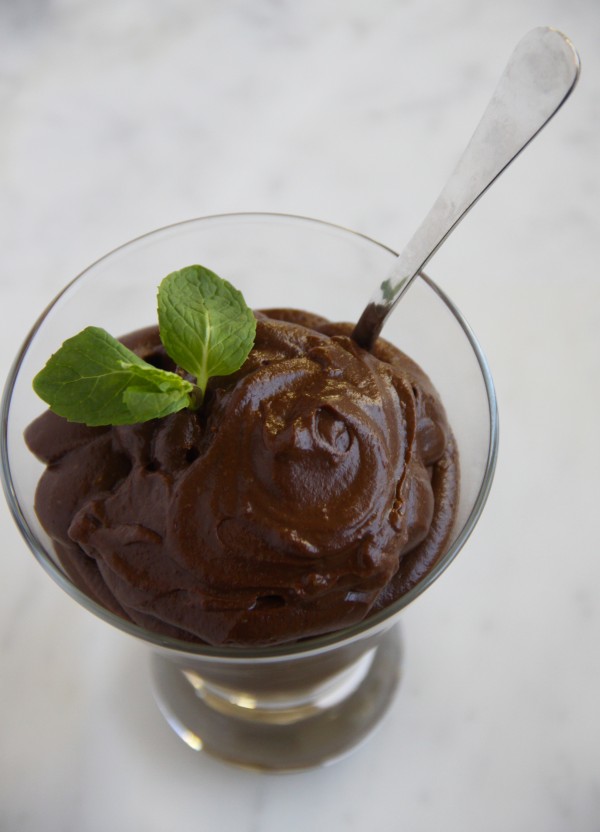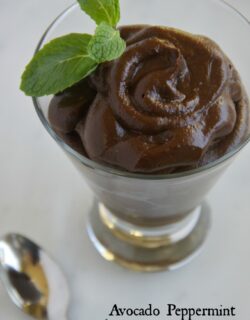 Avocado Peppermint Chocolate Mousse
Ingredients:
1/2 cup semi-sweet chocolate chips
4 large super ripe avocados, pitted, removed from skin
2 teaspoons peppermint extract (use more or less depending on how peppermint-y you want it to taste)
dash of vanilla extract
1/4 teaspoon kosher salt
1/3 cup milk
1/2 cup unsweetened cocoa powder
1/2 cup agave nectar
Fresh mint, garnish
Directions:
In a small saucepan over low heat, melt chocolate chips. Once melted, set aside to cool.
In a handy-dandy food processor, combine avocado, salt, cocoa powder, agave nectar, milk, peppermint extract, vanilla extract, and cooled melted chocolate. Blend until smooth. Place chocolate avocado mixture into a Ziploc bag. Place in refrigerator for about 30 minutes to chill. Once chilled, cut a small corner of the Ziploc bag and pipe avocado mixture equally among four dishes. Serve with fresh mint.
adapted from Giada de Laurentiis
All images and text ©