Instant Pot Elote (Mexican Grilled Corn)
Instant Pot Elote (Mexican Grilled Corn) is an easy, flavorful side dish perfect for any occasion. Steamed corn made in the Instant Pot and topped with a delicious garlic-cream sauce. You will be saying Ole!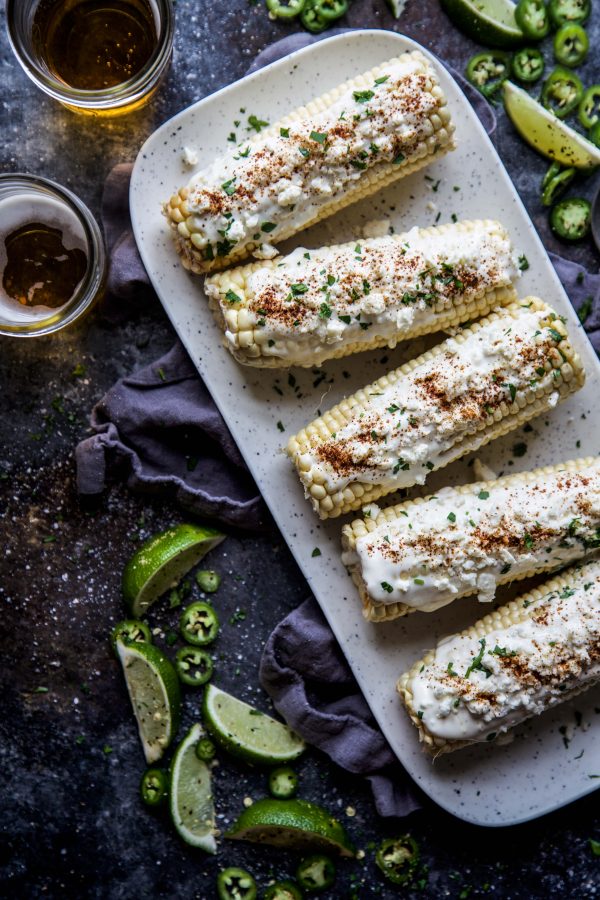 Is it too early to start thinking about Cinco de Mayo?

I mean, we just bid adieu to Easter like seven seconds ago. But if it came down to playing favorites tacos do trump carrots. Am I right?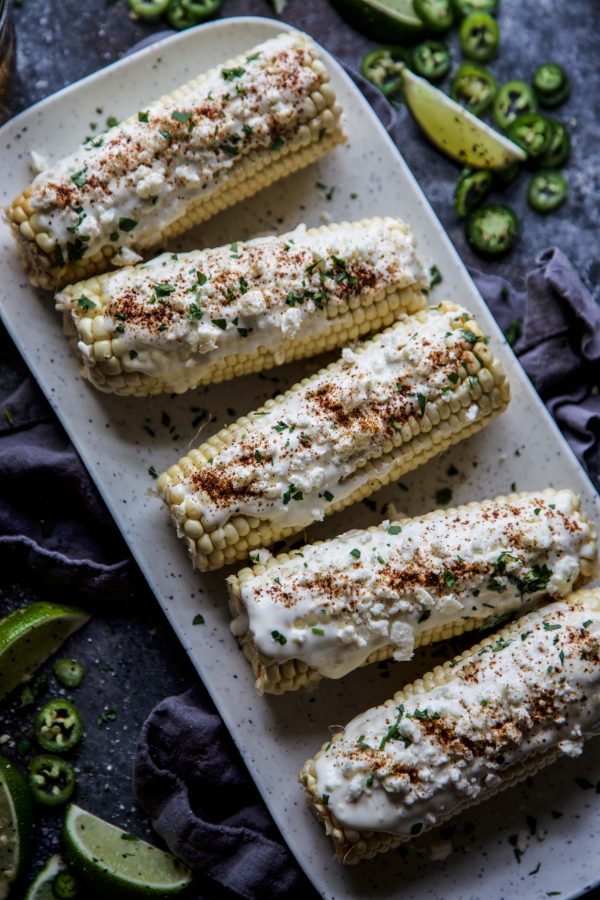 With the festive holiday approaching, I thought we should chat about what to make. Margs. Obvi. Chips and Guac. A must. Tacos. No brainer. BUT! Have you ever tried Elote? Elote is Mexican Grilled Corn and dare I say life changing.

The corn is steamed until tender, grilled and then topped with a garlic-cream sauce and chili-lime seasoning. I'm already drooling just thinking about it. Now, you may be thinking, it's just easier to serve a few tacos with chips and salsa. Why do I need to make grilled corn? I hear, but I have a solution.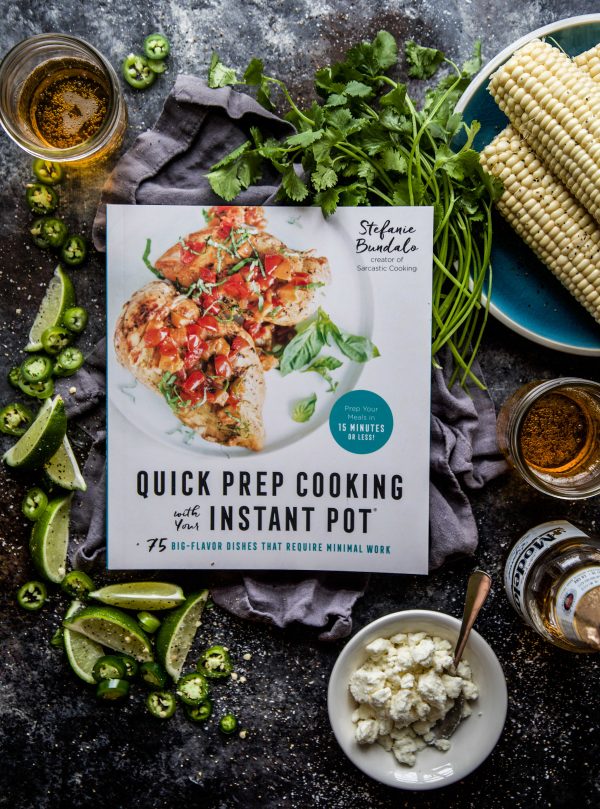 See, the secret to making great Elote is in your Instant Pot. GASP! The elote recipe I'm sharing with you today hails from the amazing food blogger now cookbook author, Stephanie Bundalo creator of Sarcastic Cooking. Her newly released cookbook: Quick Prep Cooking with Your Instant Pot: 75 Big-Flavor Dishes That Require Minimal Work is chock full of delicious recipe that you can make in your Instant Pot. From soups to steak and potatoes to easy sauces like tomato garlic sauce this cookbook will constantly be within arms reach.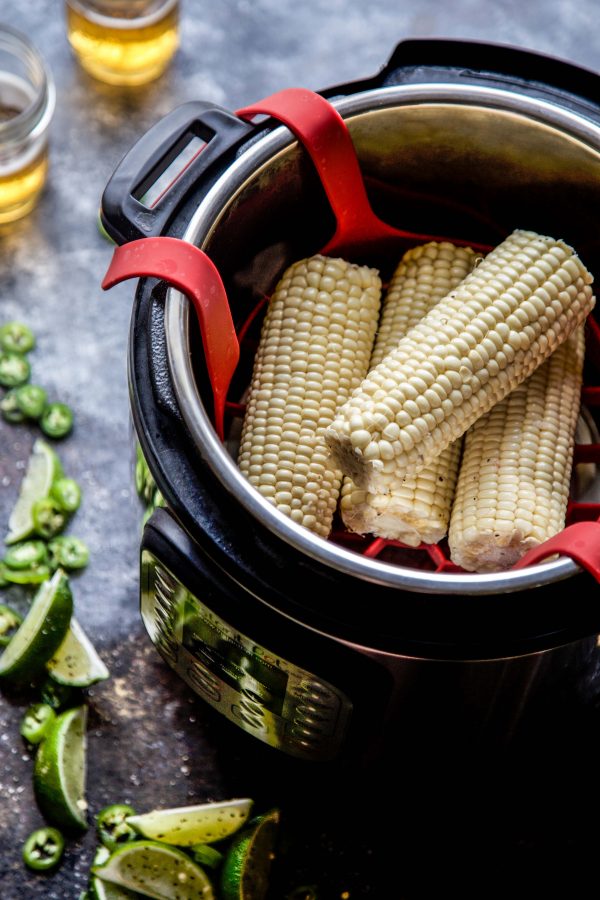 Congrats Stephanie your cookbook is beautiful!! Make sure to pick up your copy by clicking on the link HERE!

So, when I spotted the Instant Pot Elote I knew I had to make it because from start to finish it only takes 15 minutes!! Plus, the flavors of the corn, dare I say give chips and salsa a run for their money. Anyway, spice up your next Cinco de Mayo party and make these Instant Pot Elote (Mexican Grilled Corn)!

Ole!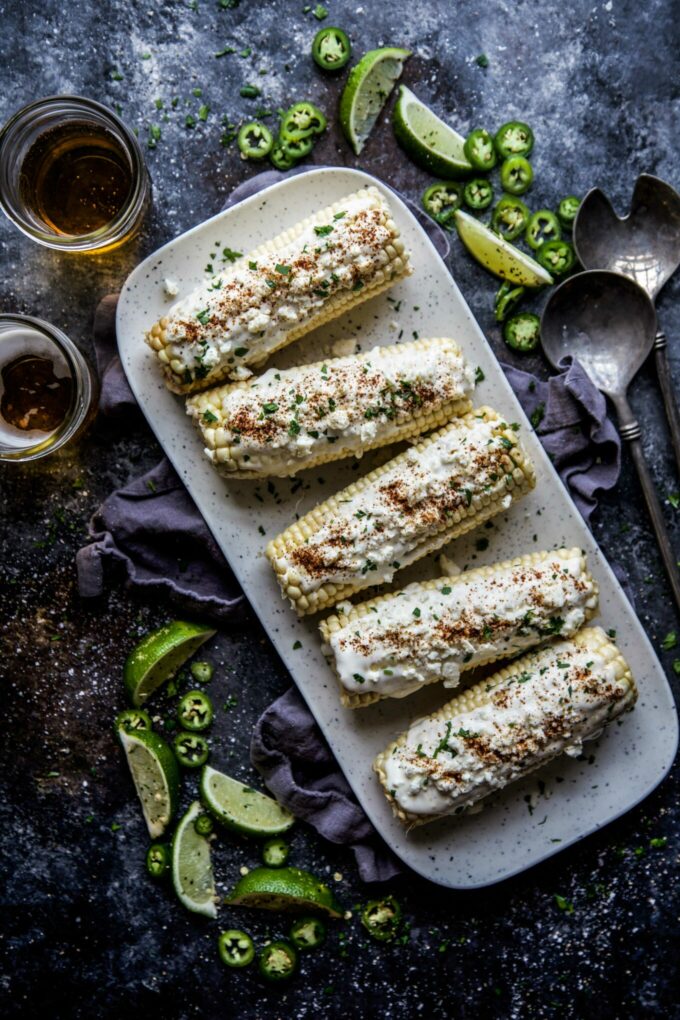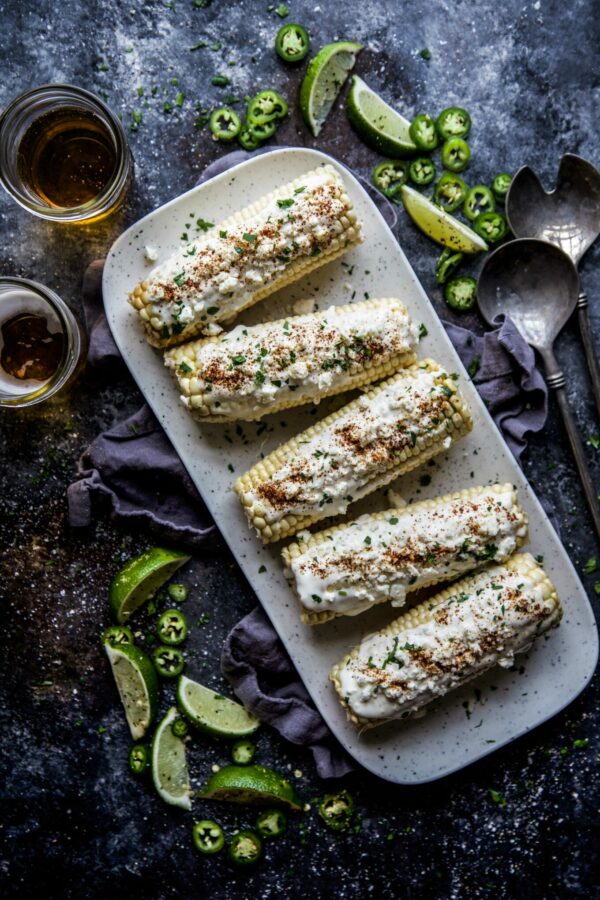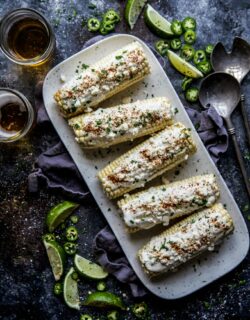 Instant Pot Elote (Mexican Grilled Corn)!
Ingredients:
1 cup water
4 ears of corn, husks on, with ends trimmed to fit the Instant Pot
1 tbsp unsalted butter
1/4 cup heavy cream
pinch of salt
pinch of freshly ground black pepper
1/4 tsp minced garlic
1 tbsp mayonnaise
1 tbsp sour cream
1/4 cup queso fresco crumbles
1 tbsp chili-lime seasoning
1 tbsp fresh chopped cilantro
1 tsp lime juice
Directions:
Add the water and steam trivet to the Instant Pot. Arrange the corn on top of the trivet.
Secure the lid with the steam vent in the sealed position. Press "Steam," and then use the "-/+" button to adjust the time to read 5 minutes.
Once the corn is steamed, quick release the pressure. Use tongs to transfer the corn to a plate. Carefully peel back the husks to use as a handle for the corn.
Press "Keep Warm" and add the butter, cream, salt, pepper, and garlic to the pot. Whisk to combine. Once the timer display reads 1 minute, hit "Cancel."
Whisk in the mayonnaise and sour cream.
Pour the sauce into a shallow, rimmed plate. Roll each corn cob in the sauce. Sprinkle the top of each cob with the queso fresco, chili-lime seasoning, cilantro and lime juice.
All images and text ©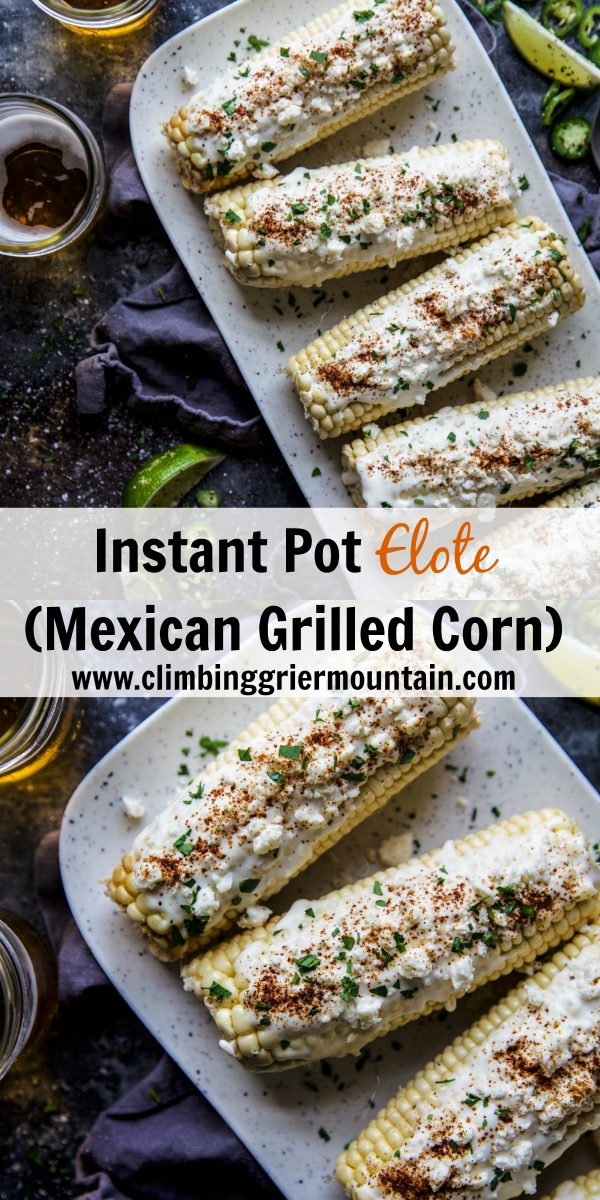 In conclusion, Instant Pot Elote brings the spirit of Mexican street corn to your table with ease. The savory, spicy flavors create a satisfying and delicious conclusion to this quick and convenient recipe. Enjoy the irresistible taste of elote right from your Instant Pot.