Winter Greens and Pomegranate Pizza
Winter Greens and Pomegranate Pizza is a cheesy, festive pizza that's topped with sauteed greens and pretty pomegranates.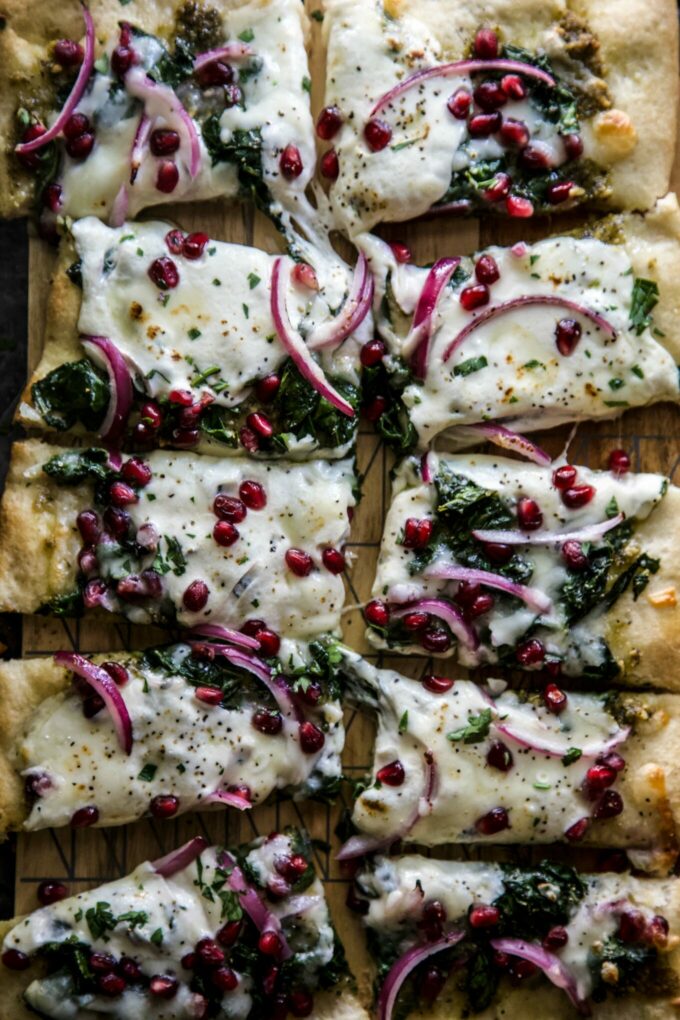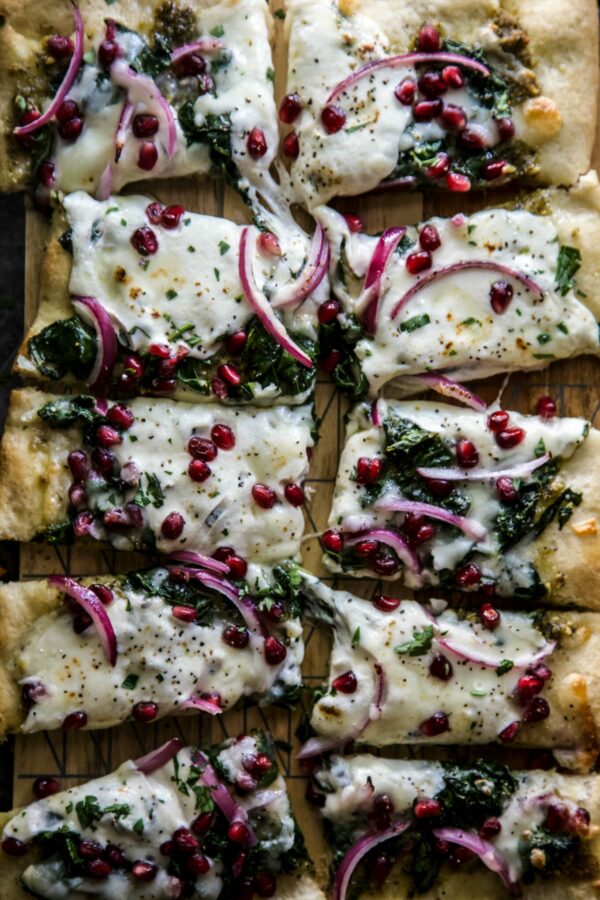 I need your help.
Mr. B and I are in the process of our cutting cable.
The only reason we have kept it for so long is so we can watch K-State football. Now, with ESPN making everyone shift to ESPN+ there's no reason to keep dishing out dollar bills each month! BUT! The question is, where do we go?
Also, I should mention we are those people with the old TV that no longer have the ability to watch Amazon and Netflix. Sigh. Are we pathetic or what?! Our TV is still in great shape so I would hate to have to buy a new one. Thoughts on that situation?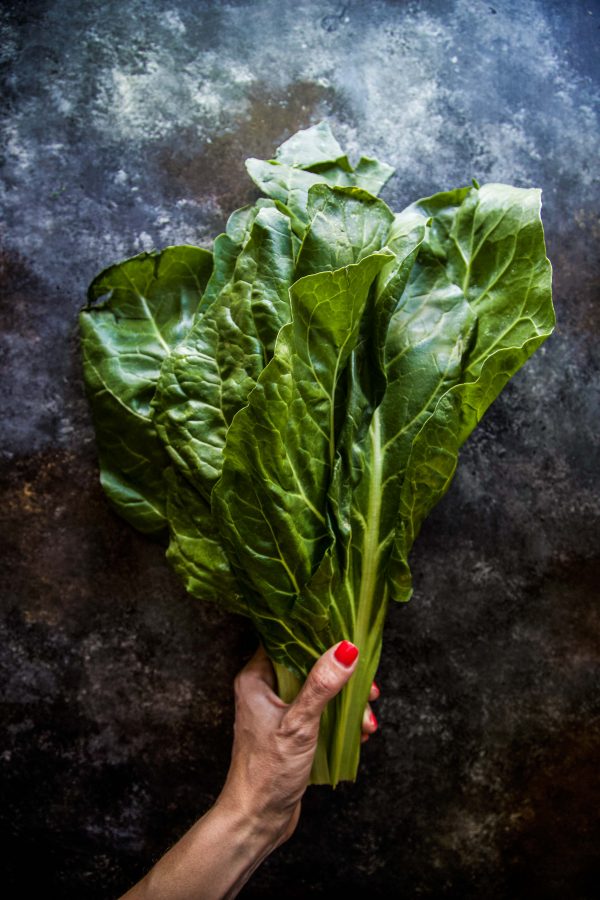 Okay, all this TV talk makes my blood boil because it really should not be this difficult! With that, let's talk about something more interesting and delicious. Since we are basically in winter I figured we'd ought to make our pizza night a little more festive. This Winter Greens and Pomegranate Pizza is an absolute delight.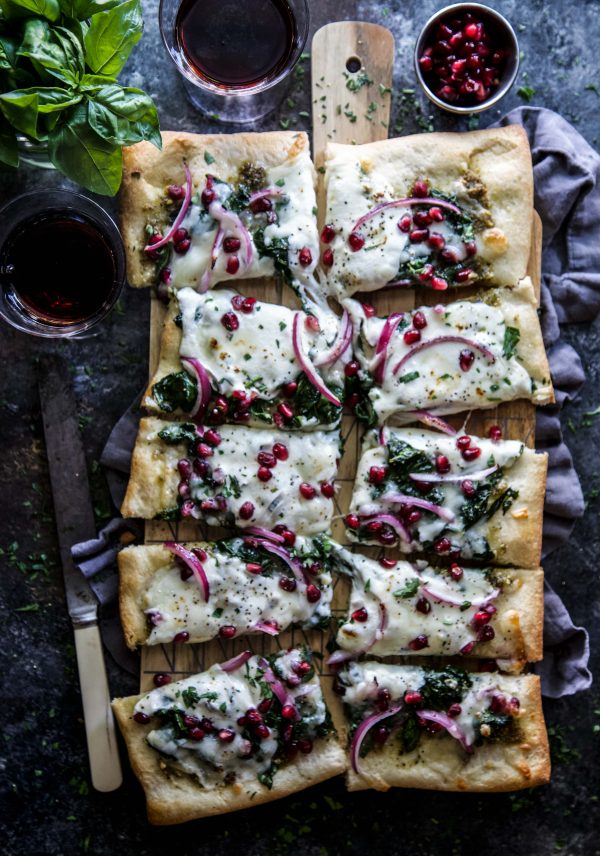 Instead of your basic marinara sauce I opted for pesto. I think the green hue gives the pizza a more festive look. Plus, with addition of pomegranate arils this pie would be an excellent choice for Santa! Or a great option for substance while making the trek to the mall to see Santa. Just saying.
Alright, I'm off to cut the cable. If you don't hear from me send help!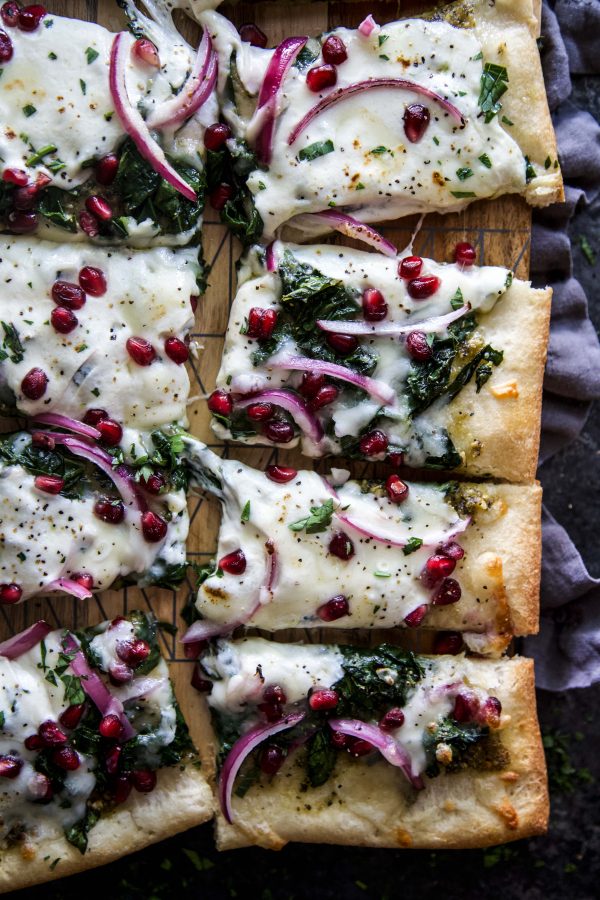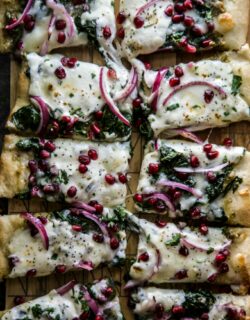 Winter Greens and Pomegranate Pizza
Ingredients:
1 tbsp olive oil
2 1/2 cups chopped collard greens
salt and pepper to taste
1 pkg store bought pizza dough
1/3 cup jarred basil pesto
1/3 cup sliced red onion
1/4 cup pomegranate arils
1 8oz mozzarella ball, sliced into rounds
1 1/4 cups shredded mozzarella
Directions:
Preheat an oven to 400 degrees. Place a silpat on a baking sheet or use foil and spray foil with non-stick cooking spray.
Roll the pizza dough out into a large rectangle and place on the prepared baking sheet. Par-bake the dough for about seven minutes. Remove from oven and set aside.
Meanwhile heat a skillet to medium-high heat and add the olive oil, collared greens, salt and pepper. Saute the greens for about two to three minutes or until slightly golden. Remove skillet from heat.
Take the jarred basil pesto and spread it into an even layer on the pizza dough leaving a one-inch border. Top the pesto with the sauteed greens, red onions, pomegranate arils, mozzarella slices, and shredded mozzarella. Place the pizza back in the oven for about 15 minutes or until the crust and cheese are golden brown. Remove from oven and let it cool slightly. Slice and enjoy!
All images and text ©