Kombucha Peach Rum Punch
Kombucha Peach Rum Punch is a refreshing summer cocktail! Made with fresh peaches, lime juice, rum, and kombucha. This will be your go-to vacay cocktail!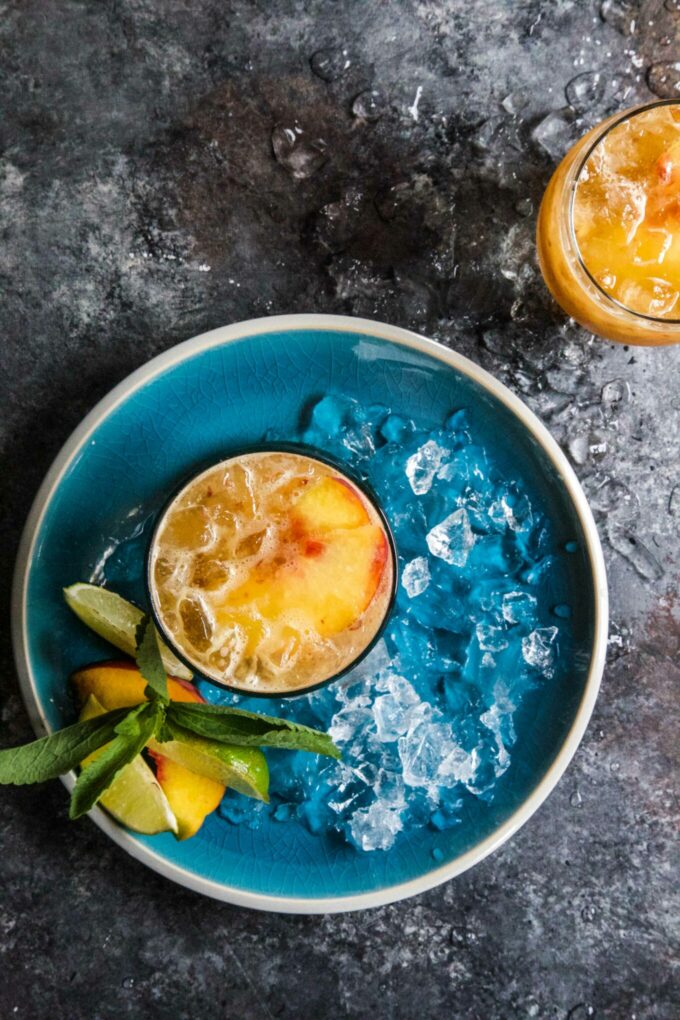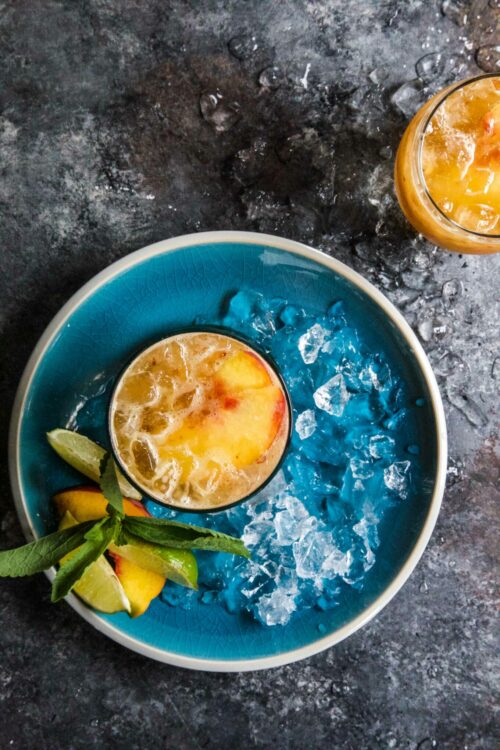 EEEEEKK!
Today, we are bound for Table Rock Lake! Yippee!
I've been visiting Table Rock Lake every summer since I was a newborn. It's my ultimate happy place. Crystal clear water surrounded by Mark Twain National Forest with unforgettable sunsets. This place has a way of forcing you to unplug and truly relax.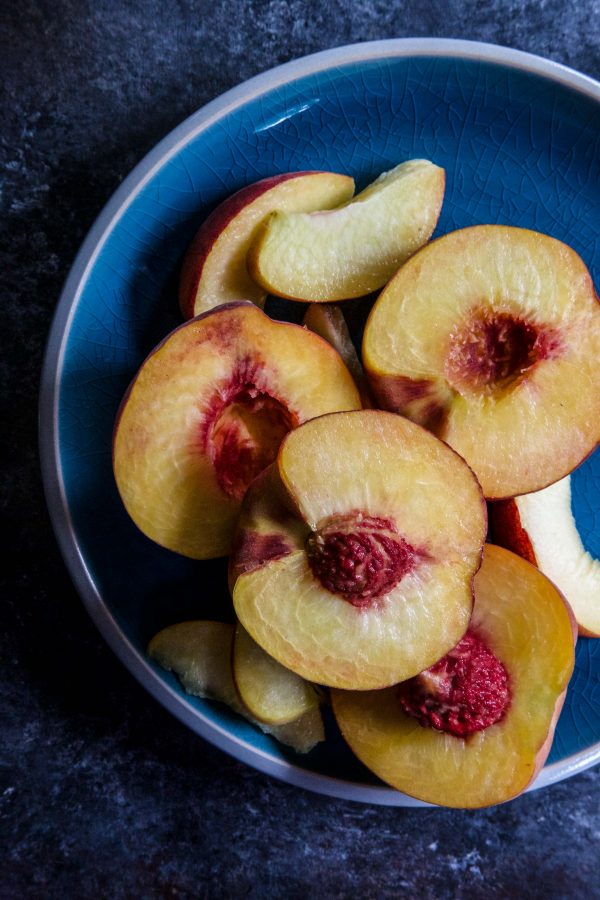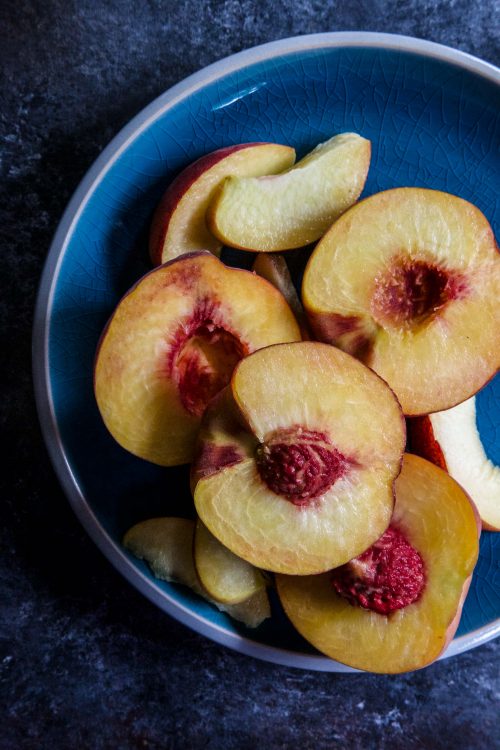 Mr. B and I will be at the lake for the remainder of the week along with my immediate family. Curious what we do? Check out my past posts (I, II, III ) of our adventures at the lake. Cliff jumping, kayaking, double skiing is definitely a thing along with cave exploring. Although, I'm thinking this year a triple ski appearance may need to go down!
Besides all the boat activities that will be going down at the lake, we can't marinate on the shore without a little somethin', somethin' in our hands. This Kombucha Peach Rum Punch is my new late summer cocktail. Pureed peaches mixed with lime juice, rum, ginger-lemon kombucha and ice. Place everything into a blender and start filling up those glasses!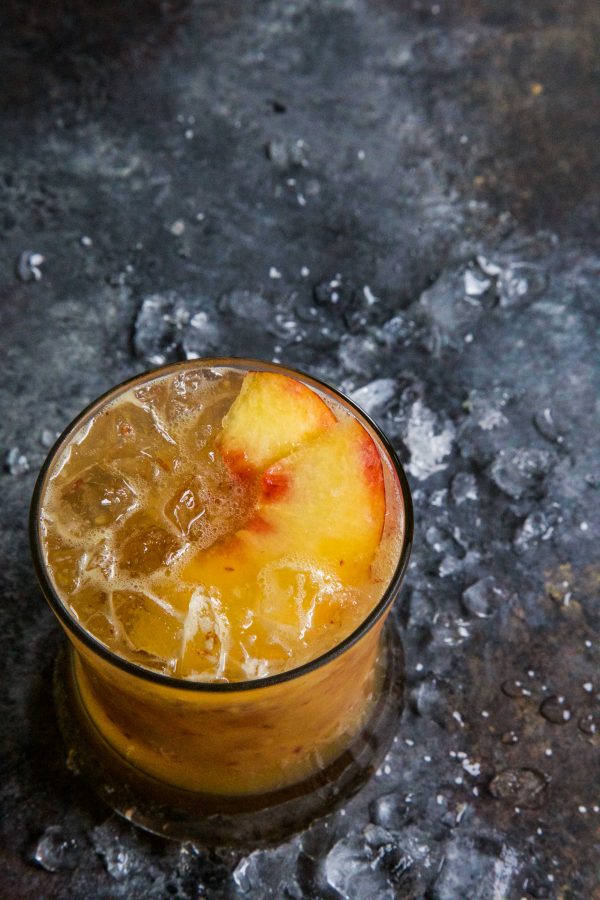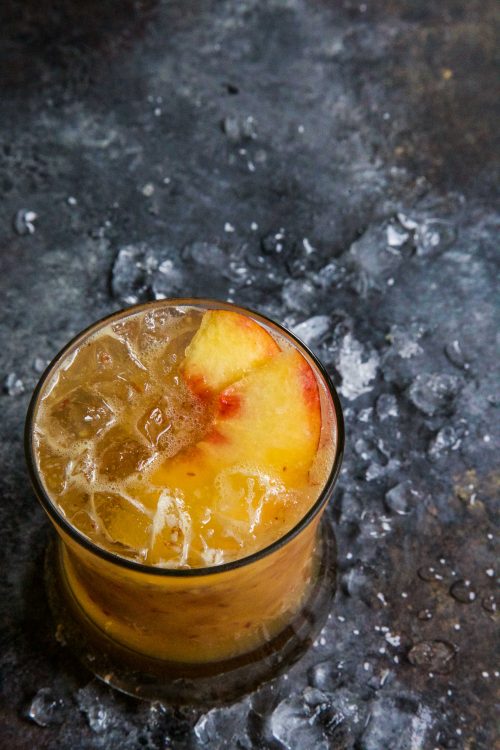 These cocktails can certainly be made sans the rum! With the effervescence from the kombucha this is the ultimate refreshing drink when it's 100 plus degrees. Or when you need a little courage to attempt water skiing with three.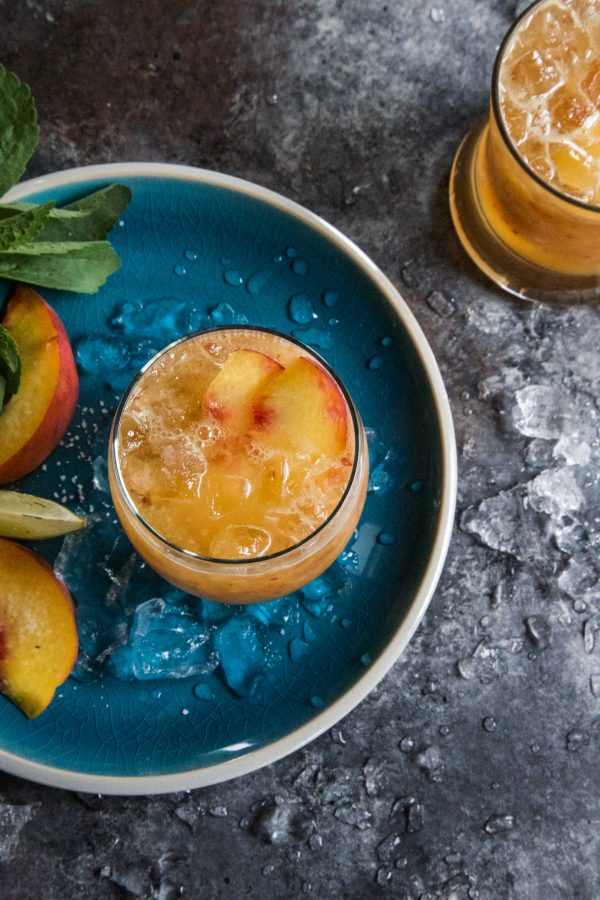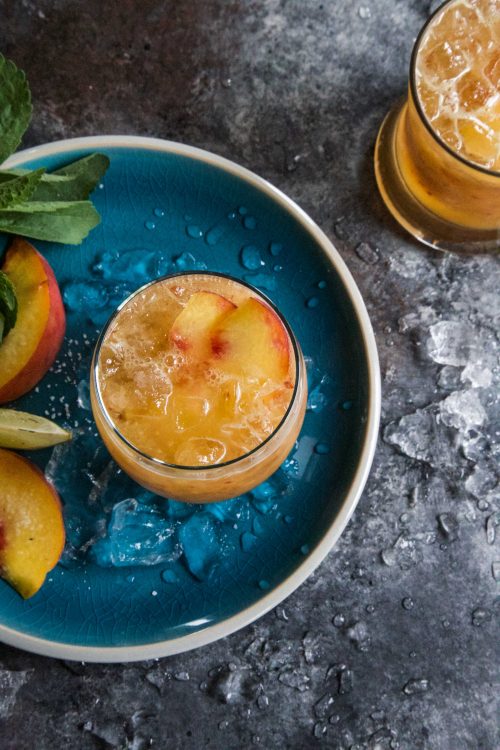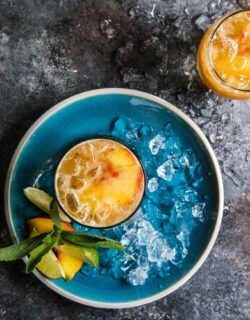 Kombucha Peach Rum Punch
Ingredients:
1 large peach, sliced, pit removed
1 1/2 tbsp lime juice
3 ounces rum
1 1/2 cups  ginger – lemon kombucha
Peach slices, for garnish
Ice
Directions:
In a small food processor, add the peach slices. Pulse a few times. Next, add in the lime juice and rum. Pulse again until a smooth puree forms. Fill two to three cocktail sized glasses with ice. Divide the peach puree between the glasses. Next, fill each glass with kombucha to the rim. Garnish with fresh peach slices and serve!
All images and text ©