Korean Chicken Salad Lettuce Cups
Korean Chicken Salad Lettuce Cups are a great lunch or snack to prep ahead for a busy week!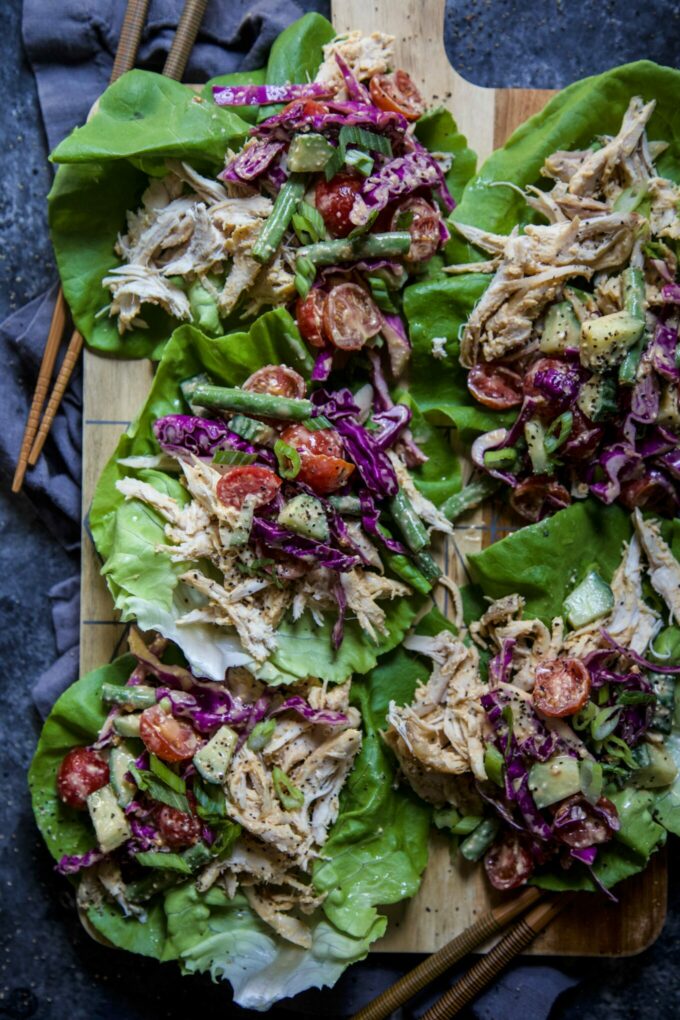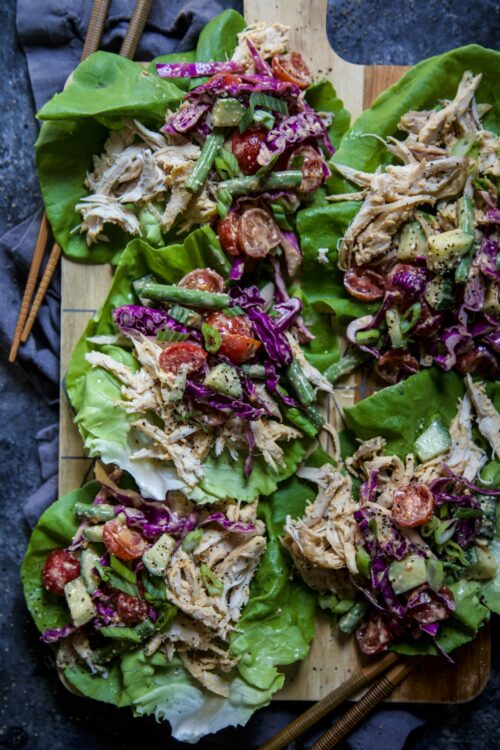 Did you know?
I honestly couldn't believe it.
After walking downtown yesterday, I noticed a few ladies wearing very familiar clothing that I hadn't seen since the 90's. Some chic was sporting a leather mini skirt with a baseball tee tucked in with the number 98 on front!! She looked liked she stepped right out of Clueless. As IF.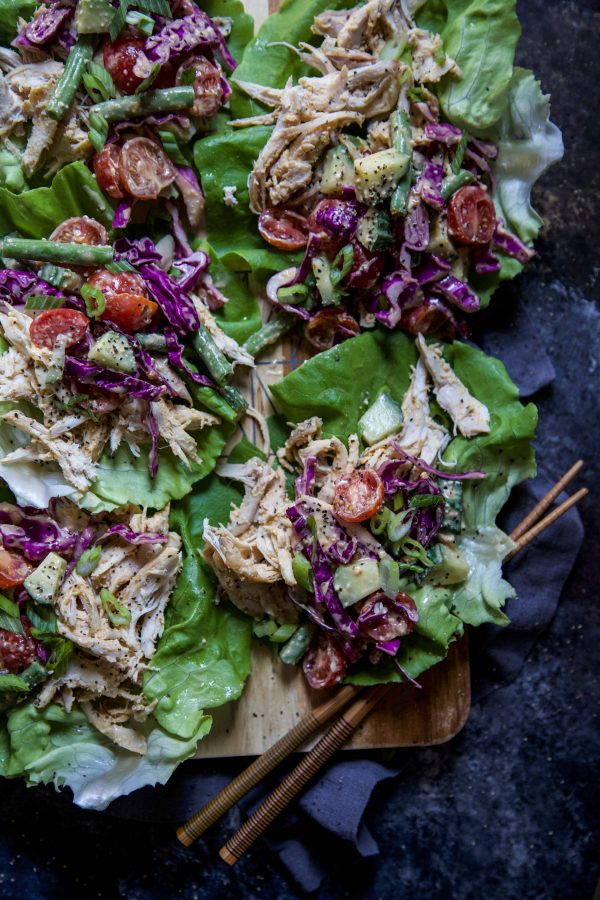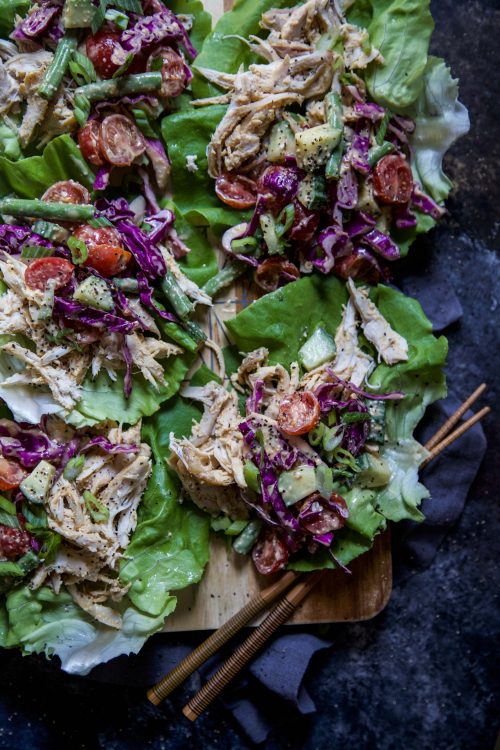 Also, spotted overalls, plaid pants and DOC MARTENS (do what?!). So this is your PSA announcement that the 90's are back. Secretly, I am somewhat excited. I did purchase a pair of overalls awhile back, but I have been too chicken to wear them out in public! Maybe I am overthinking it? Asking for a friend.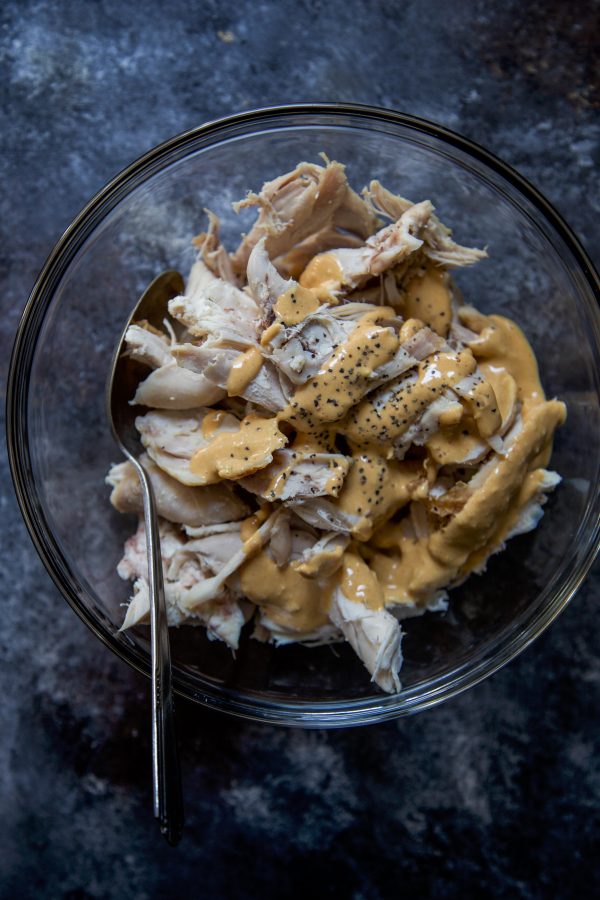 If you grew up in the 90's, what was your favorite thing to wear? I definitely wore a lot of plaid and baseball t-shirts. Also, I think I had at least four pairs of Doc Martens which may or may not have included a pair of black and white brogues.
Since we are on the topic of old school, todays recipe is a throwback. BUT! I had to jazz it up. This ain't your mamas chicken salad, oh, no. Korean Chicken Salad Lettuce Cups are taking over the lunch and snack scene.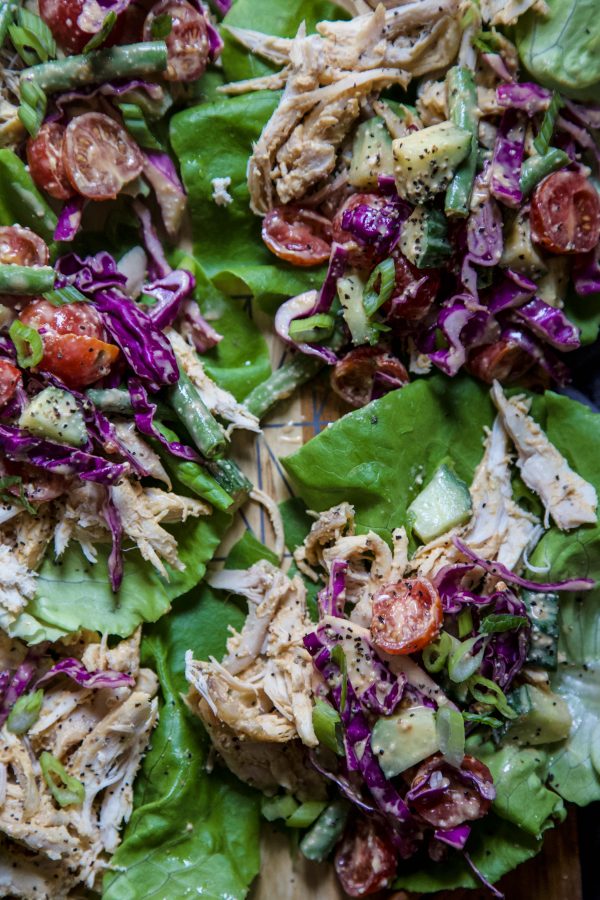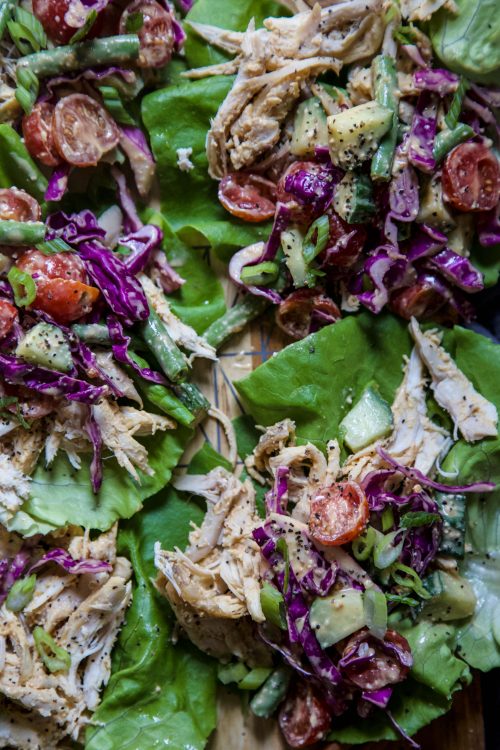 What I love about this version of chicken salad is there is ZERO mayo. I know that may sound strange, but I promise it's way better! The secret ingredient to these cups is Gochujang. Have you ever heard of this? Gochujang is a red chili paste that is sweet, savory and spicy fermented condiment. It won't cause you to breathe fire, but definitely gives the salad a depth of flavor!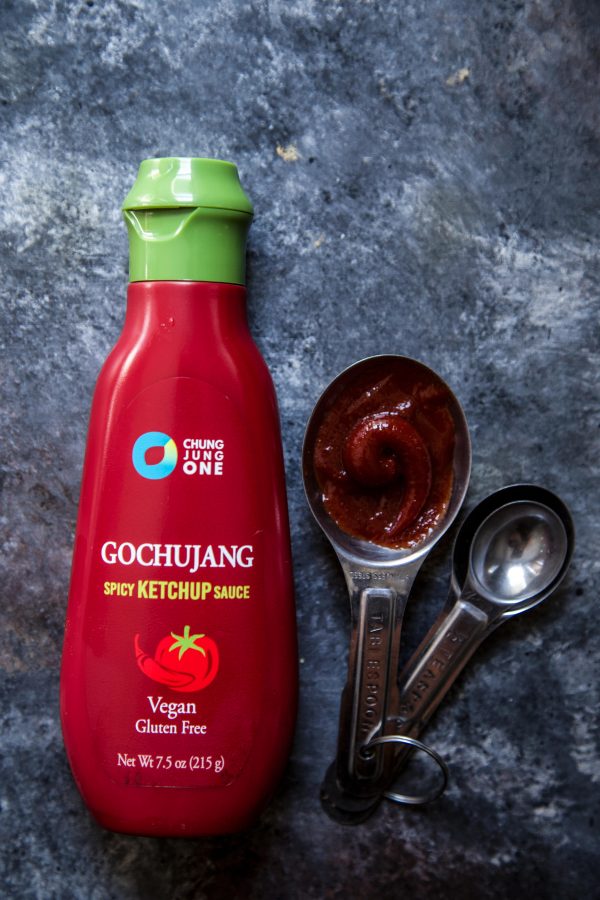 So, what do you say? Grab your Doc Martens, turn up Alanis Morissette and whip up a batch of these Korean Chicken Salad Lettuce Cups. Because the 90's are back baby!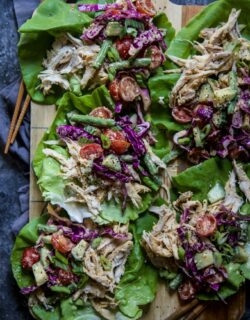 Korean Chicken Salad Lettuce Cups
Ingredients:
1/2 cup toasted pine nuts
1/4 cup water
2 tbsp yellow mustard
2 tbsp lemon juice
1 tbsp gochujang
3/4 tsp kosher salt
3 cups shredded rotisserie chicken
1 cup shredded red cabbage
1 pint cherry tomatoes, halved
1/2 English cucumber, sliced thinly
8 ounces trimmed green beans, blanched
Butter lettuce leaves
Scallions, sliced thinly for garnish
Directions:
In a food processor add the pine nuts. Pulse the pine nuts until a coarse paste forms scrapping down the sides if need be. Next, add in 1/4 cup water, mustard, lemon juice, gochujang, and kosher salt. Pulse until combined.
In bowl place the shredded chicken. Take about half of the dressing mixture and toss it with the chicken. Next, add in the red cabbage, tomatoes, cucumber, and green beans. Add the remaining dressing and toss to combine. Check for seasoning. Take a butter leave and dollop some of the chicken in the middle. Garnish with scallions. Repeat process until the chicken has been used. Enjoy!
All images and text ©