manhattan ice cream soda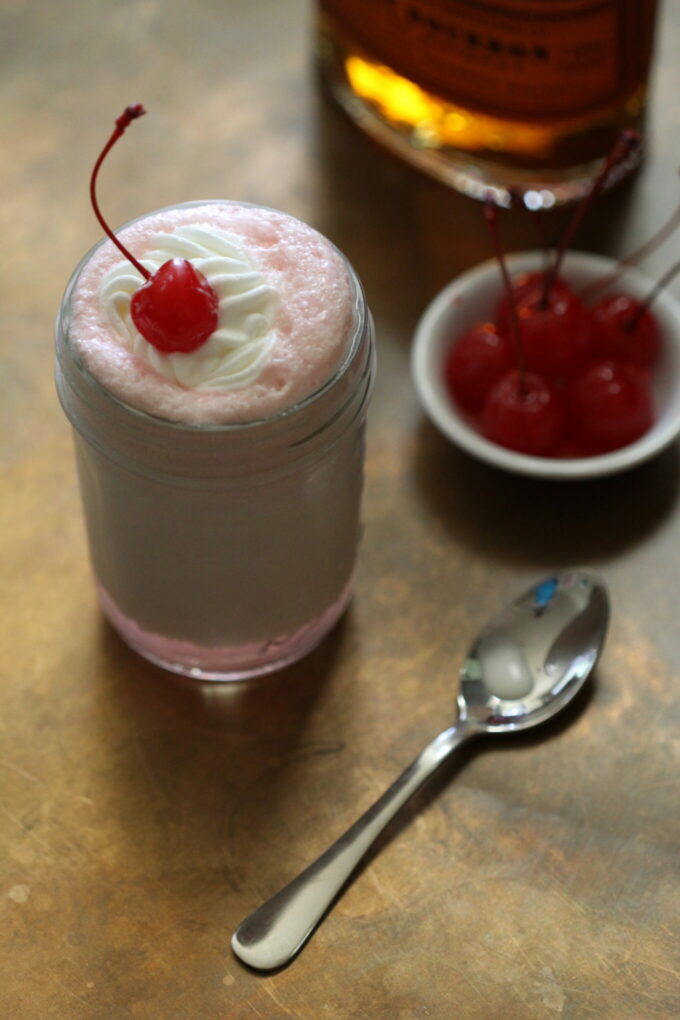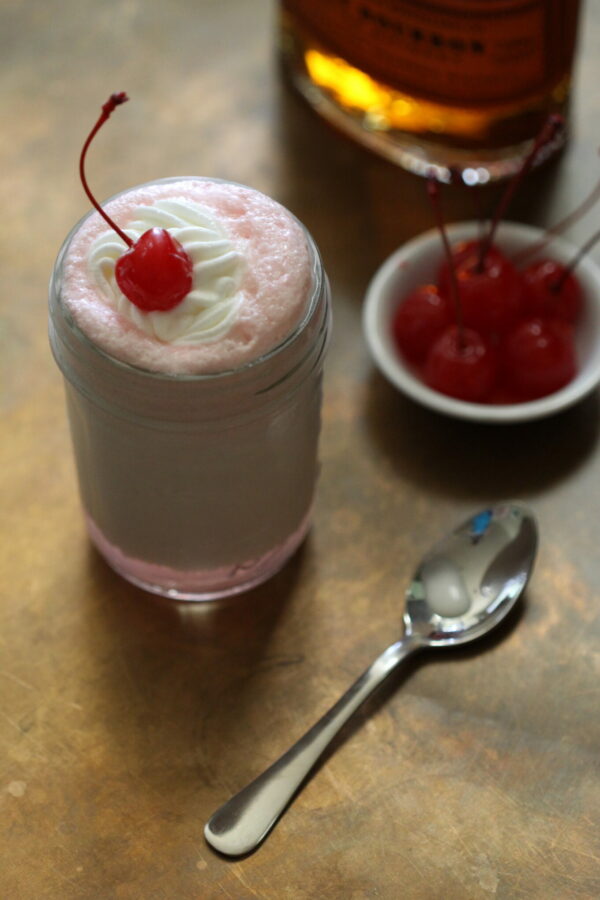 Ahhhhhh, the Manhattan.
A drink not for the faint of heart.
Bourbon whiskey, a dash of angostura bitters, a splash of sweet vermouth, ice, and a single maraschino cherry. A simple drink with manly character.
The Manhattan cocktail is the drink of choice around the Grier household. Not by yours truly of course. Oh no. In my opinion it tastes like gasoline and will make unwanted chest hair appear. No, thank you. But! The other half fancies this old fashioned cocktail as does his father. In fact, this drink is preferred by the Grier men. My brother-in-law, Evan Grier, owns a restaurant and bar in Manhattan, KS, and he named a Manhattan cocktail after my father-in-law. This drink is summarily called "The Chuck." So, if you're ever at Harry's in Manhattan, order "The Chuck," and don't say I didn't warn you.
Even though I won't order a Manhattan when I pull up a seat at the bar, I still want to hang with the boys. So you can imagine my excitement when I found a recipe for an ice cream float that encompasses all the Manhattan flavors. Booze and dessert together? Yes, please! As far as I'm concerned, I think this is the better deal. But let's keep just keep that a secret between you and me….mmmkay?
What makes this drink an 11/10 situation is the bourbon infused ice cream. Oh yeah! All you have to do is put a bunch of vanilla ice cream in a food processor, pour a little bit of Mr. Bourbon over the top, and pulse. If you feel like shaking your booty while its doing it's thang….I highly recommend it. Bourbon ice cream deserves a booty dance. After you've completed your booty dance, pour the fella into a baking dish, throw the dish into the freezer to chill for 30 minutes, and BAM! Bourbon ice cream, yo.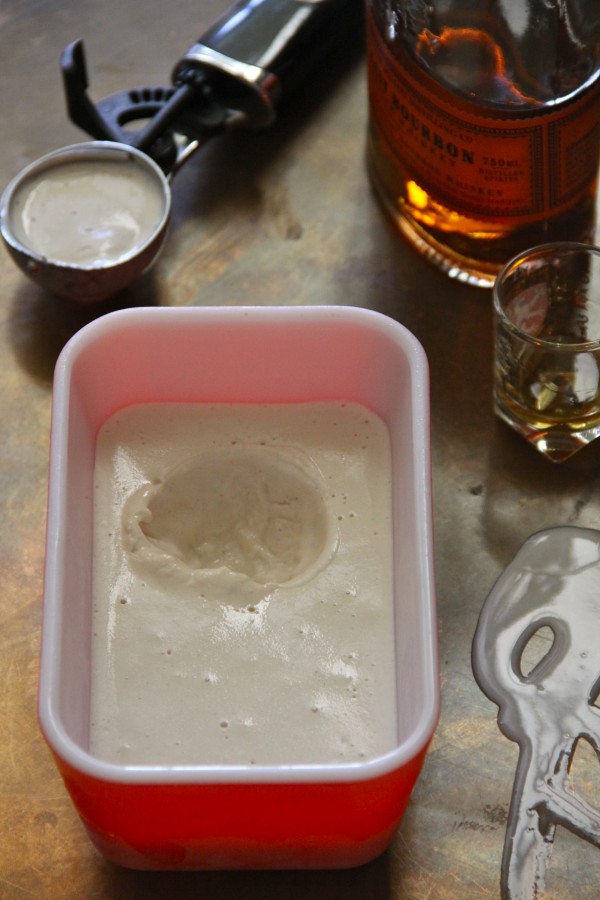 All of you have to do next is step back into the 1950's and create a little ice cream float station. Bourbon ice cream, check. Cherry 7-up, check. Funny toppings – whipped cream spiked with vermouth, sugar, bitters, and a cherry on top, check, check.
Now, could someone pass me a straw?
Wait.
Better make that a spoon.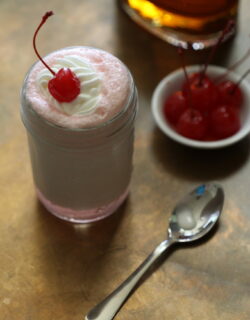 Manhattan Ice Cream Soda
Ingredients:
2 pints vanilla ice cream
3 ounces favorite bourbon
1/2 pint heavy cream
3/4 ounce sweet vermouth
1 tablespoon sugar
dash of bitters
1 liter of cherry soda (I used Cherry 7-Up)
Maraschino cherries, garnish
Directions:
In a food processor, add ice cream and bourbon. Pulse a few times until combined. Pour the ice cream mixture into a shallow dish and place in the freezer for about 30 minutes or until it's ready to be scooped.
In a mixer fitted with a paddle attachment, add heavy cream, vermouth, sugar, and bitters. Whisk on high-speed until light and fluffy. Set aside.
To serve: pour the cherry soda into four glasses and fill about half way. Don't fill it too high or the soda will go everywhere. Trust me. Then take a scoop of ice cream and put it into each glass. Top with whipped cream and a cherry! Cheers!
recipe from Food and Wine magazine
All images and text ©