marshmallow peeps and nutella sandwiches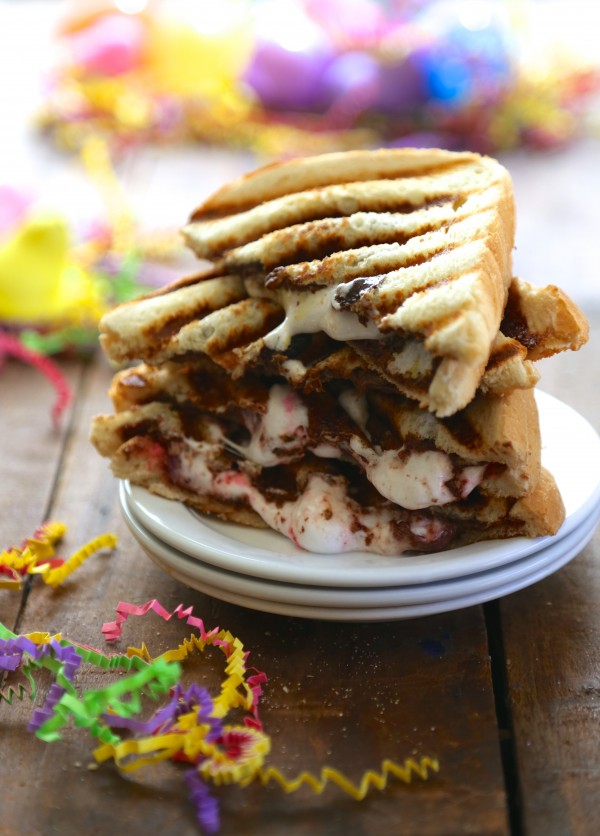 Growing up, I didn't fully understand the obsession with Peeps.
I was more of a Cadbury Creme Egg lover. Chocolate egg shell filled with cream and caramel. What's not to like? Plus, don't even get me started on the mini version of this decadent Easter candy. #ermahgersh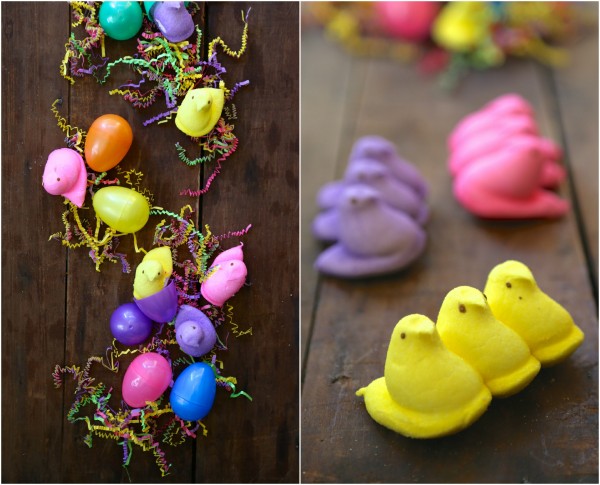 But every Easter, my brothers would go bonkers over the Peeps. They would eat these marshmallow, yellow-sugar crusted chickens like the Apocalypse was going down in 2.2 nano seconds. Come to think of it, maybe they were on to something? I bet Peeps and those little coffee cream filters, you know the ones that are left on restaurant tables, will be around even after the Apocalypse.
So, this obsession with Peeps got me thinking. There's got to be a better way to enjoy these marshmallow-y treats than simply biting their heads off. Enter these Peep and Nutella sandwiches. Two pieces of bread topped with a chocolate hazelnut spread and melted, gooey Peeps sandwiched in between. I may have a new Easter chocolate treat crush.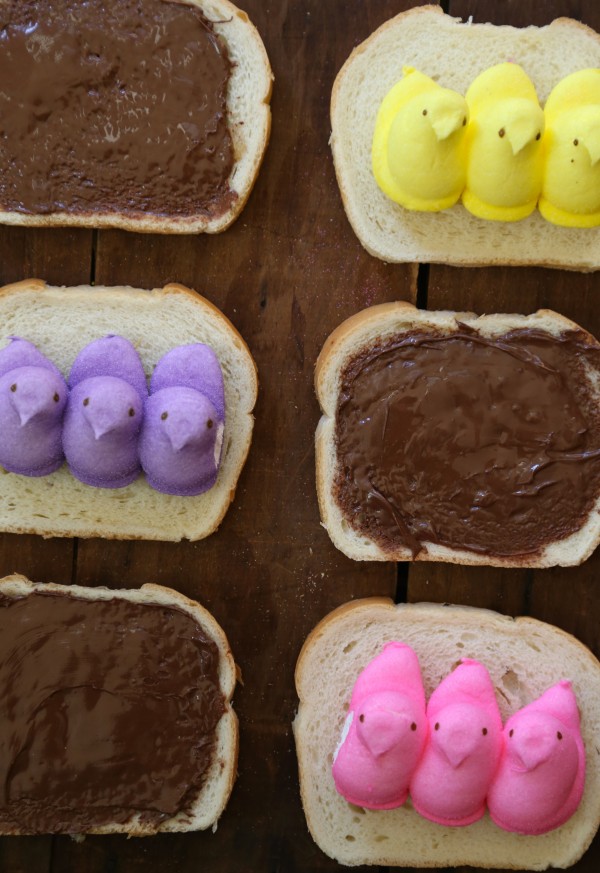 The best part, could you imagine serving up a mini version of these sandwiches on Easter? Not even the Easter bunny could hang with these sammies.
Now, if we could only make Nutella Cadbury Creme Eggs….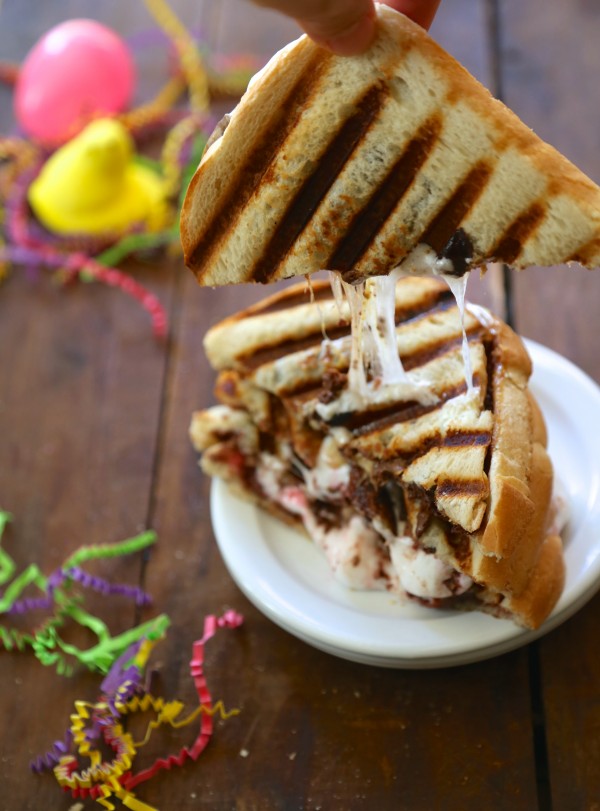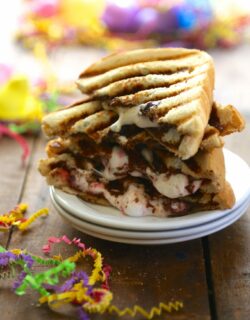 Marshmallow Peeps and Nutella Sandwiches
Ingredients:
12 multi-colored peeps
8 slices thick bread
4 tablespoons unsalted butter
1 cup Nutella
Directions:
Preheat your panini press.
Spread 1/2 tablespoon of butter on top of each slice of bread. Next, spread about 2 to 3 tablespoons of Nutella on the other side. Place three peeps on one slice of bread and top peeps with remaining slice. Place sandwich on the panini press. Let the peeps melt, remove from press, and slice in half. Enjoy!
All images and text ©