mexican spiced hummus stuffed jalapeños with chorizo & cotija cheese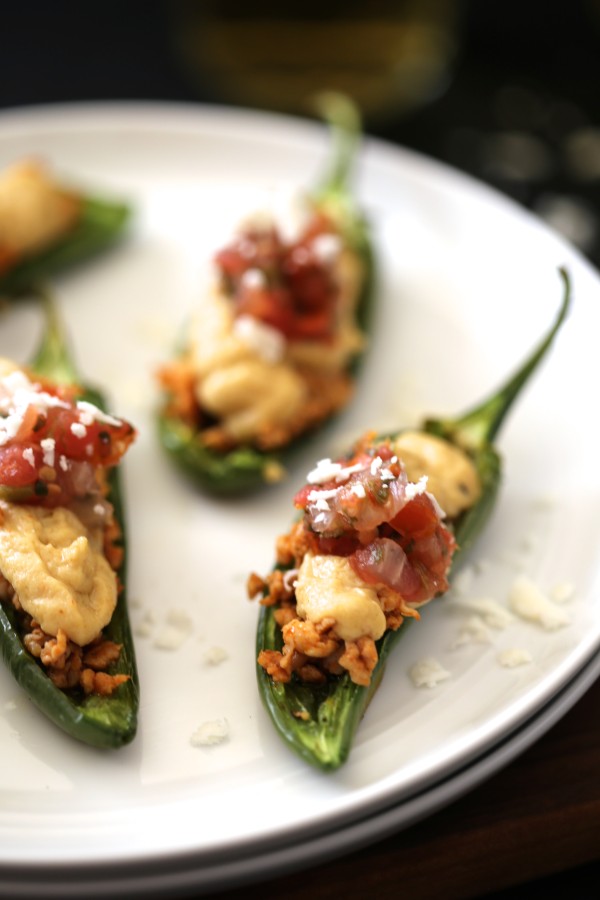 T-minus four days until Halloween.
Get ready.
Yes, get ready to party your tookus' off by dressing up in your best Claire Danes cry face. Have you seen this mask? If you watch Homeland you will totally giggle. But more importantly, once we bid adieu to Halloween, get ready to enter the holiday vortex.
After Halloween, it's one long Chutes and Ladders ride until the new year. I don't know about you, but I'm not ready to descend just yet. And don't think I haven't noticed Christmas decor already large and in charge in every store from Walgreens to Home Depot. Would it kill you to put a T-Giving decoration or two? Fo' reals.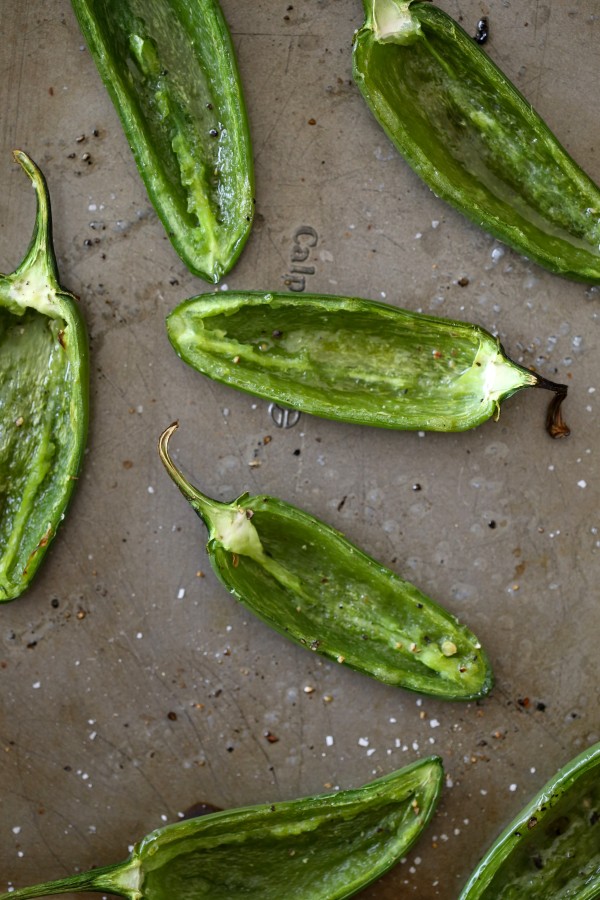 Well, if you are like me and the thought of what to create for holiday parties makes you have instant gas, I have a super simple appetizer that will make all the stress go away. I've never met a jalapeno I didn't like. If you read this blog, you know my savory taste buds out number my sweet. Besides the spice of jalapenos, it's one of those year-round veggies (wait. is it a veggie? Yes! It is!) that is fit for any occasion.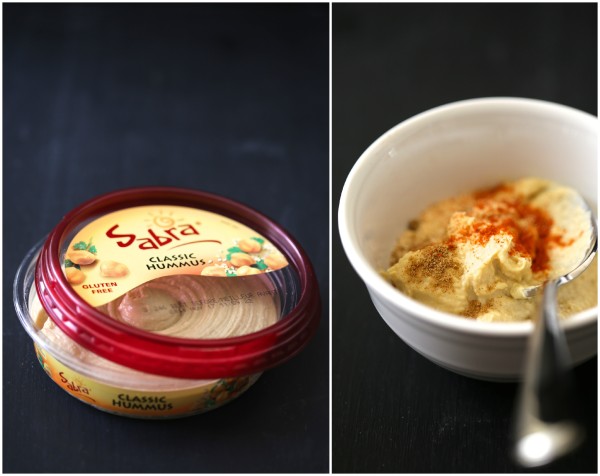 These jalapenos are stuffed with a mixture of my favorite hummus, Sabra. I decided to spice up Original Flavor Sabra hummus with paprika, cumin, and garlic powder. Bake or grill the jalapenos, stuff with spicy hummus and top with pico de gallo and fresh cotija cheese. It's the easiest, and might I say, healthiest appetizer to make. It will have you back to playing real chutes and ladders in no time.
Now, how the heck am I going to dress Mr. B up as Quinn from Homeland?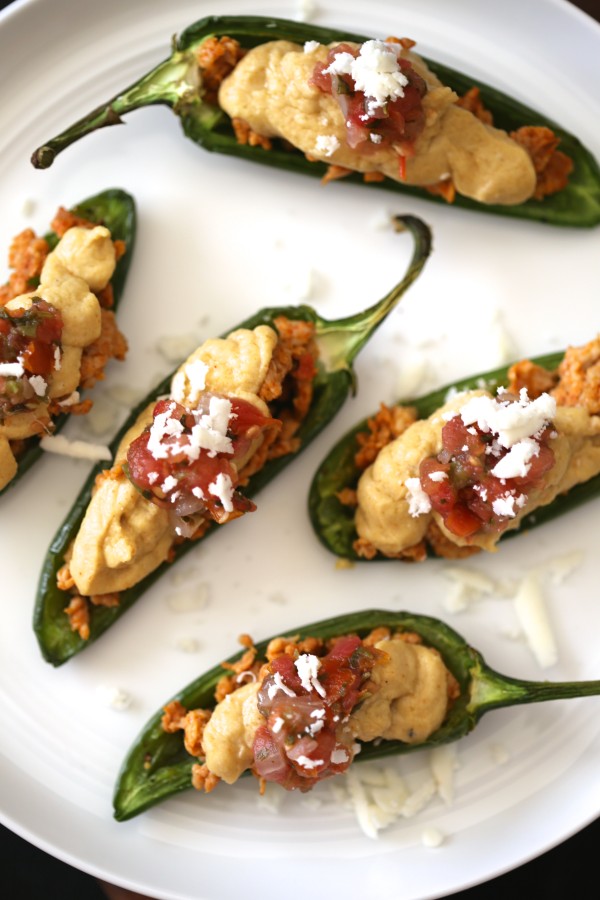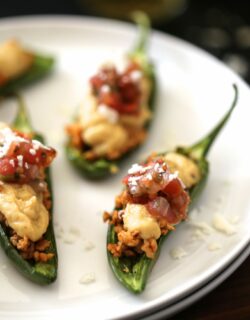 Mexican Spiced Hummus Stuffed Jalapenos with Chorizo & Cotija Cheese
Ingredients:
1 tablespoon olive oil
8 jalapenos, sliced in half, seeds removed
1/2 lb ground chorizo, cooked
1 cup plain Sabra hummus
pinch of cumin
pinch of garlic powder
pinch of paprika
Pico de gallo, garnish
Cotija cheese, garnish
salt and pepper to taste
Directions:
Preheat oven to 400 degrees.
Place jalapenos on a baking sheet. Drizzle tops with olive oil, salt and pepper. Bake for about 15 minutes or until soften. Remove from oven and cool. Place peppers on a plate and top with chorizo, Next, in a large bowl, combine hummus, cumin, paprika, and garlic powder. Place hummus in a ziploc bag, cut the end corner off, and pipe the hummus on top of the chorizo. Top with pico de gallo & cotija cheese. Enjoy!
All images and text ©