mini hasselback red potatoes with burrata & bacon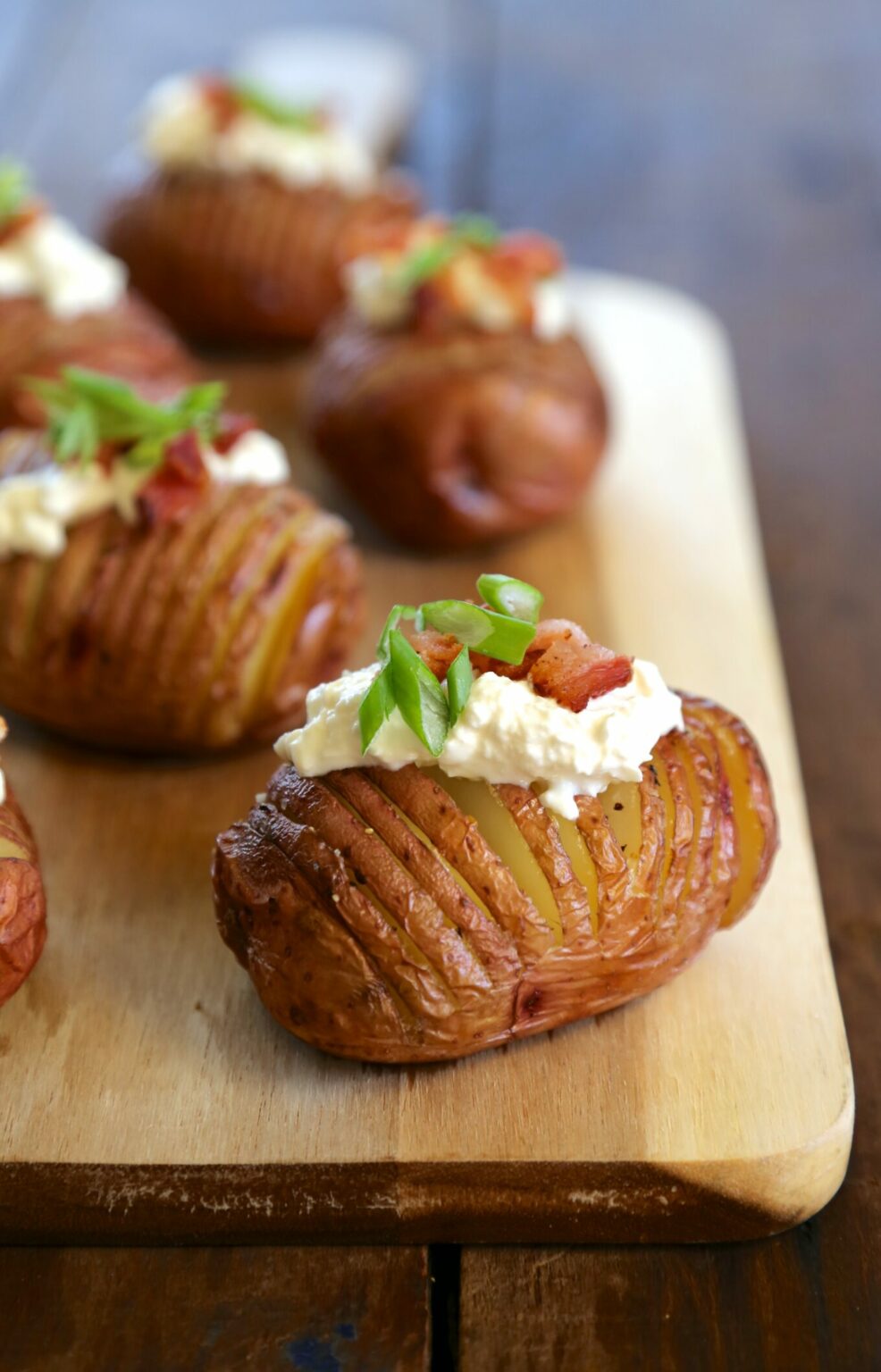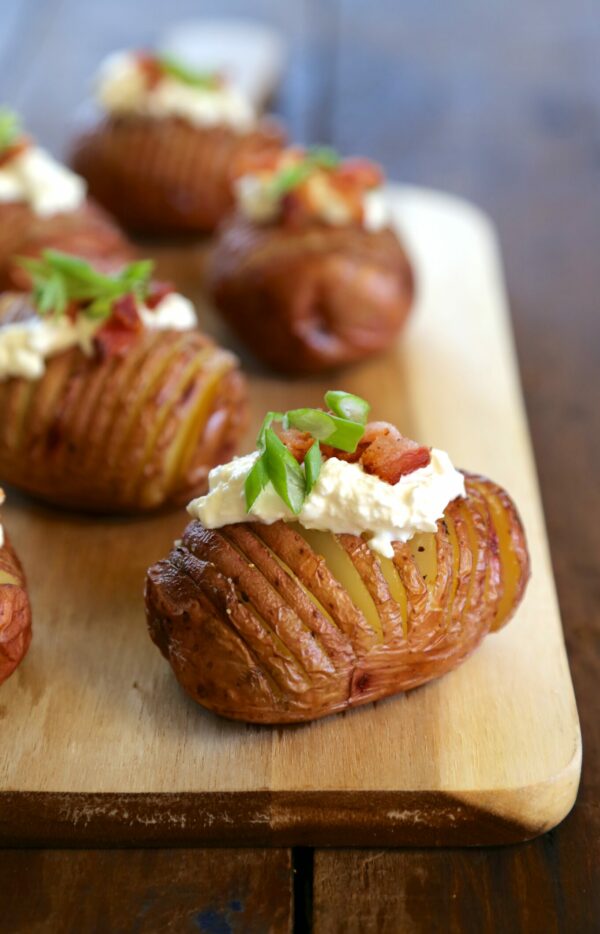 Growing up in the Midwest, meals consisted largely of meat and potatoes. More commonly referred two as the farmer's diet.
Now, I've never met a cow I didn't like. You can't go wrong with a delicious, mouth watering piece of steak, but potatoes, are a whole different ball game. See, there are levels of potatoes. You have your russets, pretty blah and basic. Golden potatoes, buttery and smooth great for mashed taters. And then there are my favorite, red potatoes.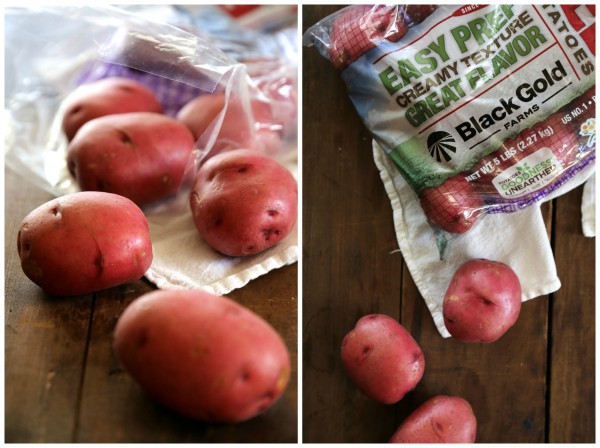 Red potatoes are the like a pair of black Patent pumps. They never go out of style and there's a zillion different ways to use them. Plus, red potatoes are packed full of nutrients, fiber, and the best part, you don't have to peel!! Can I get a what-what?
I was born and raised in Kansas so you learn to appreciate your local farmer, which is why I was so excited to work with Black Gold Farms. The Halvorsen's are a third generation family farm and take great pride in creating the perfect potato. Which means, these red potatoes I used from their farm in my mini hasselback red potatoes with burrata and bacon are two-legit-to-quit.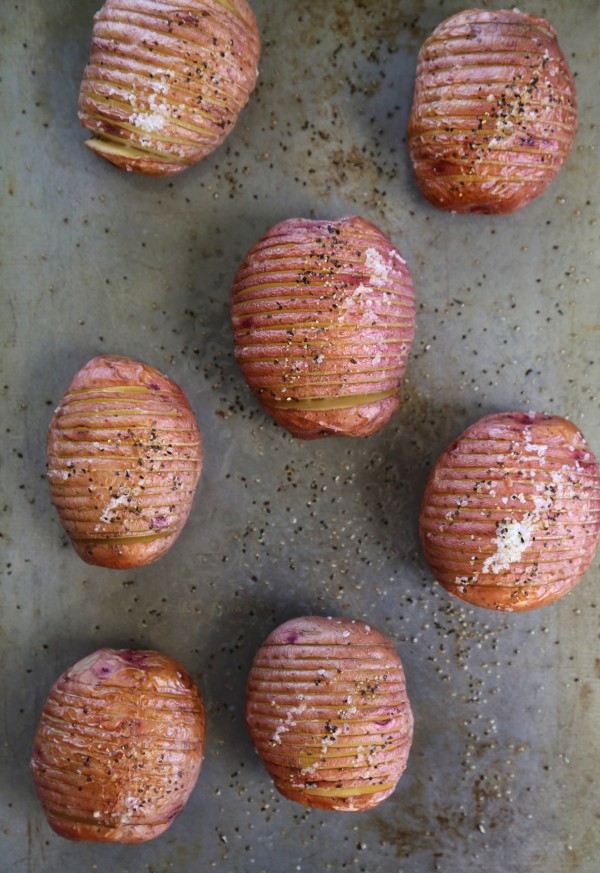 Not only are these potatoes perfectly portioned, but are packed with flavor and are a great addition to a balanced farmer's meal.
But the fun doesn't stop on these hasselbacks! The good folks of Black Gold Farms are generously giving away some fab prizes to help keep you on the healthy track. Check out their prizes and enter in the raffelcoppter below!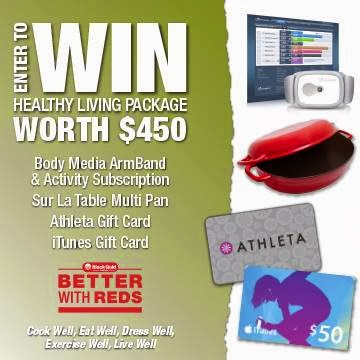 Black Gold Farm
Website: http://www.betterwithreds.com/
Facebook: https://www.facebook.com/BetterWithReds
Twitter: https://twitter.com/betterwithreds (@BetterWithReds)
Pinterest: http://www.pinterest.com/BetterWithReds/
Body Media
Website: http://www.bodymedia.com
Facebook: https://www.facebook.com/BodyMediaFIT
Twitter: https://twitter.com/BodyMedia
Pinterest: http://www.pinterest.com/bodymedia/
This is what you could win:
Bodymedia Core Armband & Online Activity Subscription – $200 Value
$50 iTunes Giftcard
$100 Athleta Gift Card
Sur la Table Multi Pan
Also, join us for a Twitter Party Chat tonight at 8pm EST where you could win more fabulous prizes like – Cooking Light Subscription, Fresh Potato Swag Package, Sur La Tab 12 qt Stockpot, and a Kuhn Rikon Pairing Knife Set!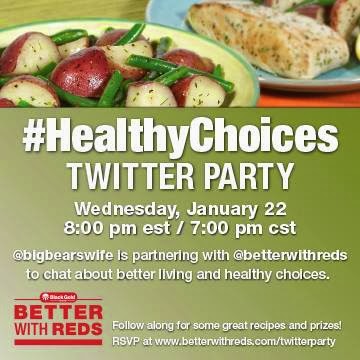 ***Disclosure: I was not compensated for this post. All opinions expressed are 100% my own.***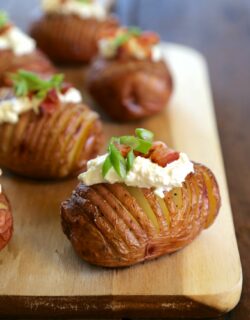 Mini Hasselback Red Potatoes with Burrata & Bacon
Ingredients:
8 Black Gold Farm Red Potatoes
2 tablespoons olive oil
salt and pepper to taste
3/4 cup burrata
4 pieces bacon, cooked, chopped
4 scallions, sliced
Directions:
Preheat oven to 375 degrees. Spray a baking sheet with non-stick cooking spray. Cut red potatoes in a 1/8-inch intervals down the center of the potato, carefully not cutting all the way through. Drizzle tops with olive oil, salt and pepper. Bake for about 45 minutes or until golden brown. Remove from oven and let them cool slightly. Top with bacon, burrata, and scallions. Serve immediately!
All images and text ©