MouCo Cheese & Wine Pairing!
MouCo Cheese & Wine Pairing is a fun way to explore and taste, delicious soft-ripened cheese with festive wines!
***This post is sponsored by MouCo. As always all opinions expressed are 100% my own.***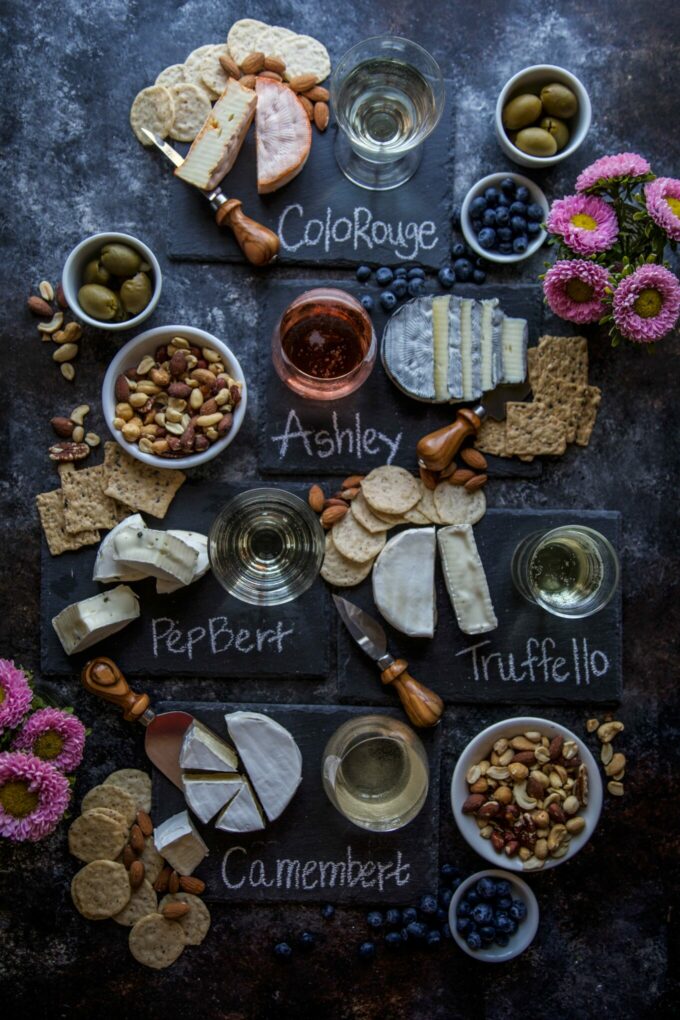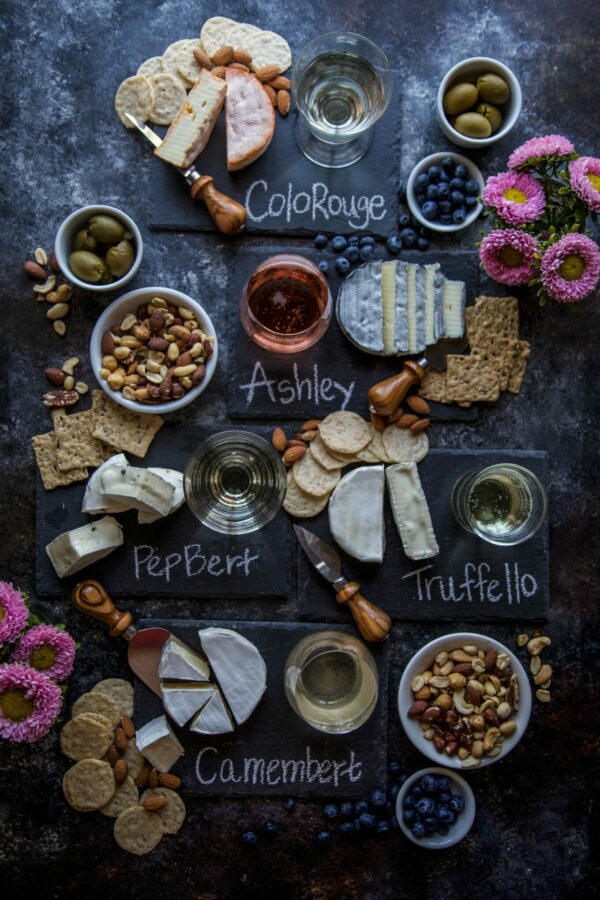 Get excited!

Because today we are talking about two of my favorite ingredients: Wine & Cheese! I dare you to find another combination that makes people instantly giddy.

We are diving head first into wine and cheese pairing 101. Specifically what kind of wines pair well with MouCo Cheese. Recently I shared a veggie and cheese board on Instagram using MouCo and in case you're just joining my adventures with MouCo let me give you the 411.
MouCo Cheese Company is located in Fort Collins, Colorado just 45 minutes north of Denver. Comprised of a husband and wife team. MouCo is the world's finest soft-ripened cheese. How did they land such a title? Well, the soft-ripened cheese is the product of two rich cultures that come together with story, style and tradition. Started in 2001 the team took Bavarian bravado and Colorado creativity and made five outstanding soft-ripened cheese that will have you yearning for more.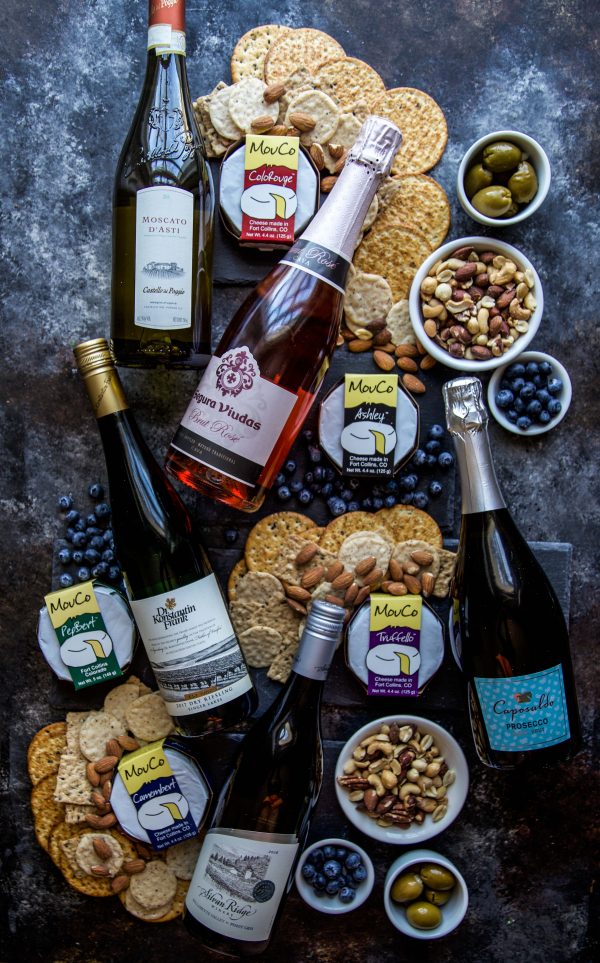 With that, let's jump right in. Below are the five MouCo soft-ripened cheeses that we've paired with a collection of wines. Starting from the top:

1) ColoRouge paired with a Moscato: The ColoRouge is a natural rind cheese with a reddish-orange color and is complex enough to hold up to any vegetable. The Moscato being slightly sweet provides a softness to this otherwise complex, sassy cheese.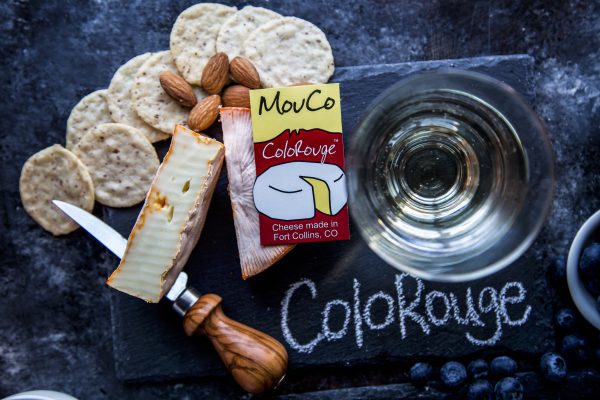 2) Ashley paired with Brut Rose:  Ashley is a soft-ripened cheese covered with a layer of edible vegetable ash. Don't let scare you because this cheese is soft and mildly sweet which is why when paired with a Brut Rose makes for a stunning combination. The Brut Rose is vibrant and well-balanced, and with the crisp, delicate aromas it only highlights the fine layer of vegetable ash.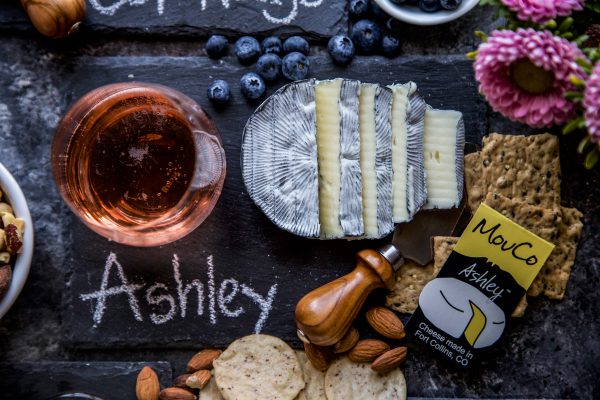 3) PepBert paired with Riesling: PepBert is a twist on the classic Camembert cheese by adding in a generous amount of whole green peppercorns to the mix. It's creamy, buttery and with a peppery finish which is why the Riesling should be enjoyed with a slice. Aromas of passion fruit, apple blossoms, and lime compliment that peppery kick.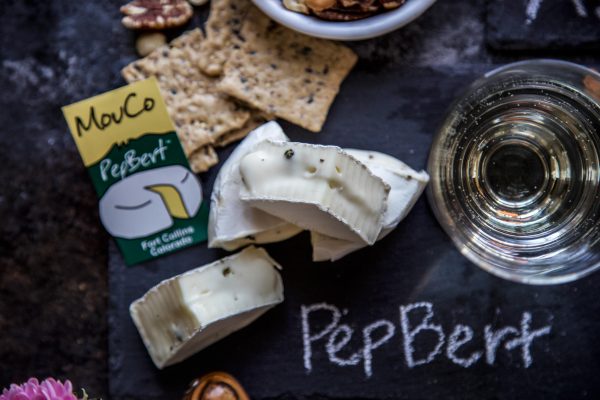 4) Truffello paired with Prosecco: Truffello is a soft-ripened cheese with a creamy center, freckled with imported black truffles. The Truffello has an earthy taste, but as it ages it becomes buttery which is why a sweet Prosecco pairs beautifully with this cheese. This Prosecco has a crisp, clean and bright acidity that cleans the palate and will keep your tastebuds excited for that next bite of Truffello.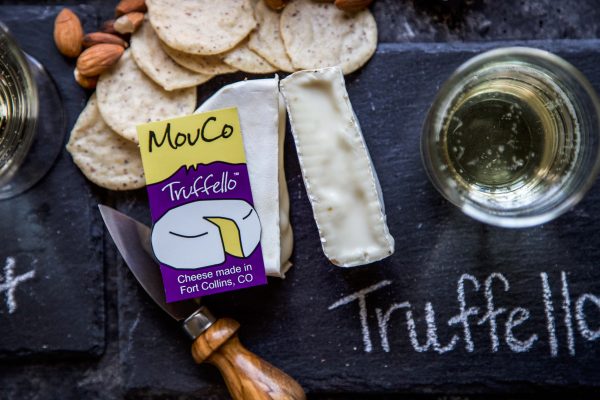 5) Camembert paired with Pinot Gris: Camembert softens as it ages which means when it's young it will have a firm, creamy texture with more a of tart flavor. As it matures, it will have more a full-flavored nutty taste to which a Pinot Gris becomes its best mate. Hints of pear, citrus and a white peach finish compliment this hearty cheese.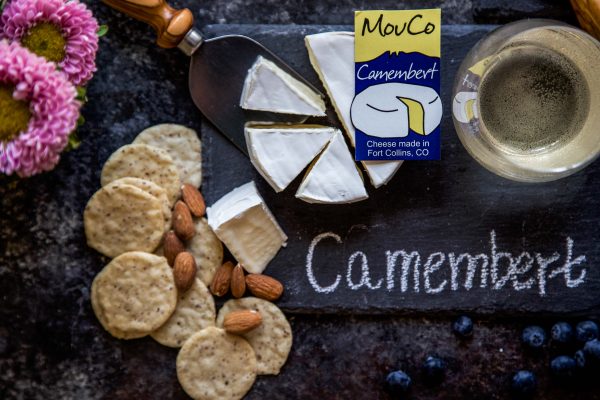 So, are you ready to let your tastebuds take a tasty journey? As they say at MouCo, "One Taste and You'll Never Go Back."
To get into the wine and cheese pairing spirit make sure to stop by the MouCO website to download the BUY ONE, GET ONE FREE coupon under the "Find Us" Page. Or click HERE!  Cheers!