nutella s'more angel food cake sammies with marshmallow frosting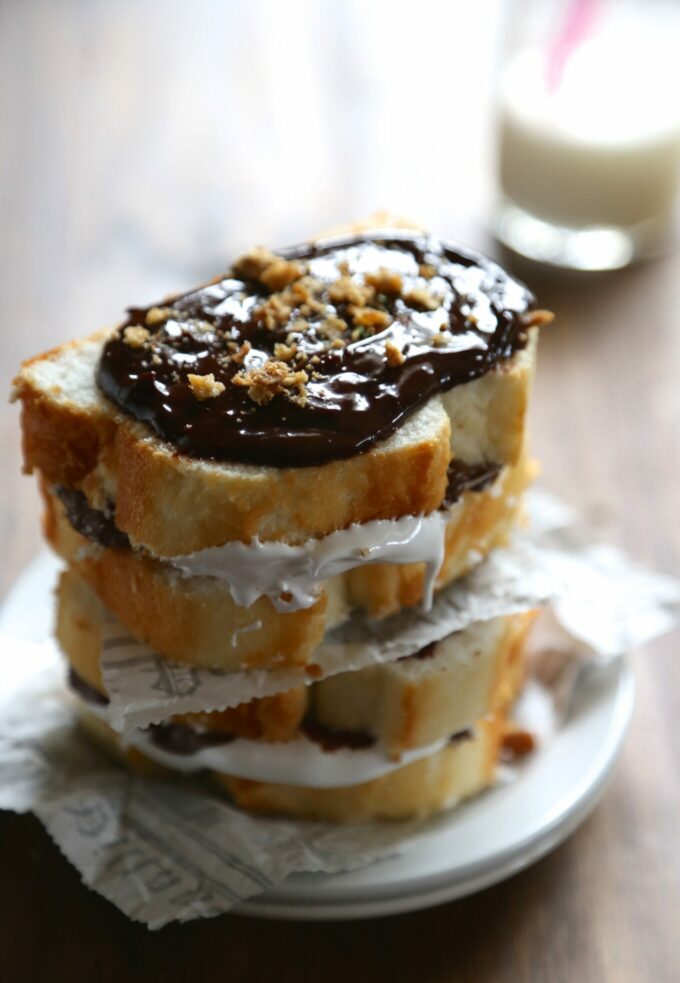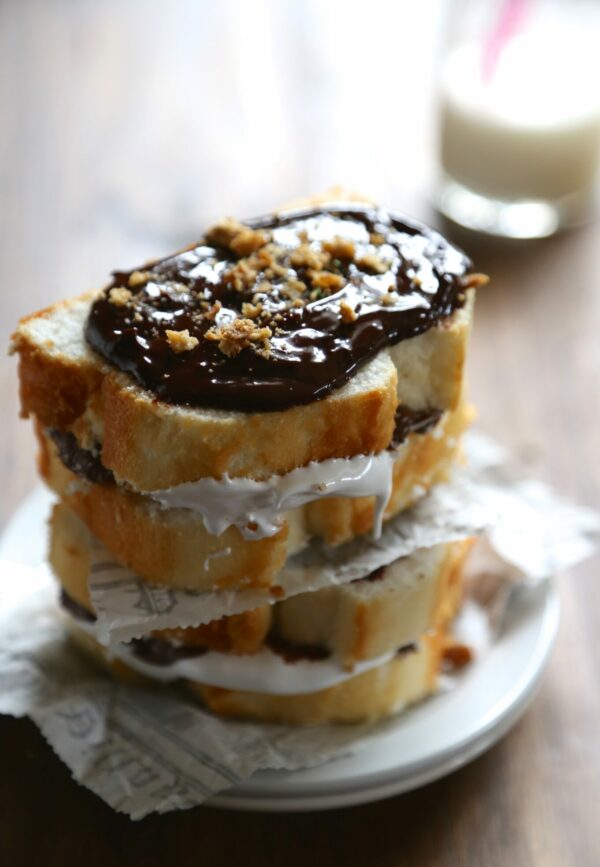 Sometimes I feel stuck in the middle.
As in constantly balancing on a long plank between two ships. Do I tip-toe to the ship full of pirates and adventures? Throwing caution to the wind and holding no regrets. Or, do I stroll to the ship where life is steady and a routine feels sexy?
My personality is of the committed type. If I say I am going to do something, honor something, or show up for something, I'm your gal. But I'm slowly discovering there is a curse of sorts when it's comes to being committed.
You are either all in, or never in.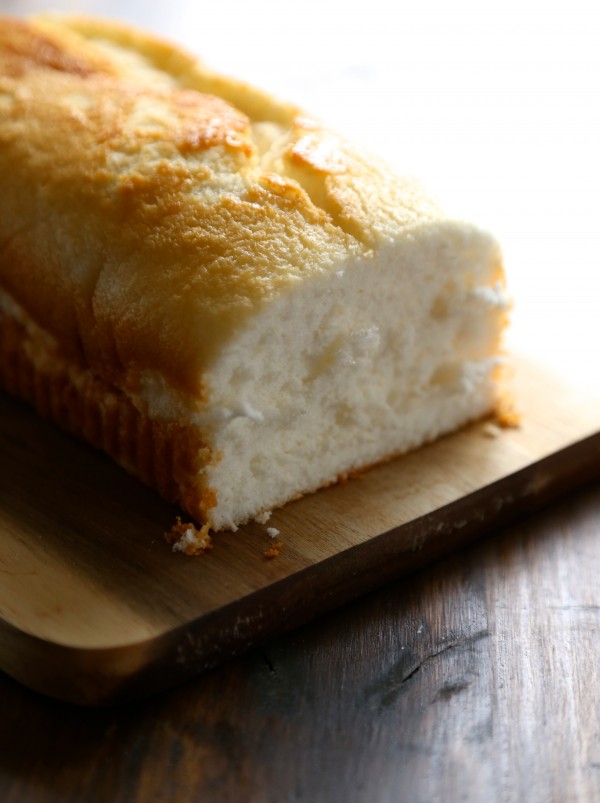 I have hard time balancing between partying with the pirates and making sure I've gotten eight hours of sleep. These two worlds will never combine, really they shouldn't, but I am torn as a person that seeks balance to somehow mesh them together.  "And now deep thoughts, brought to you by….."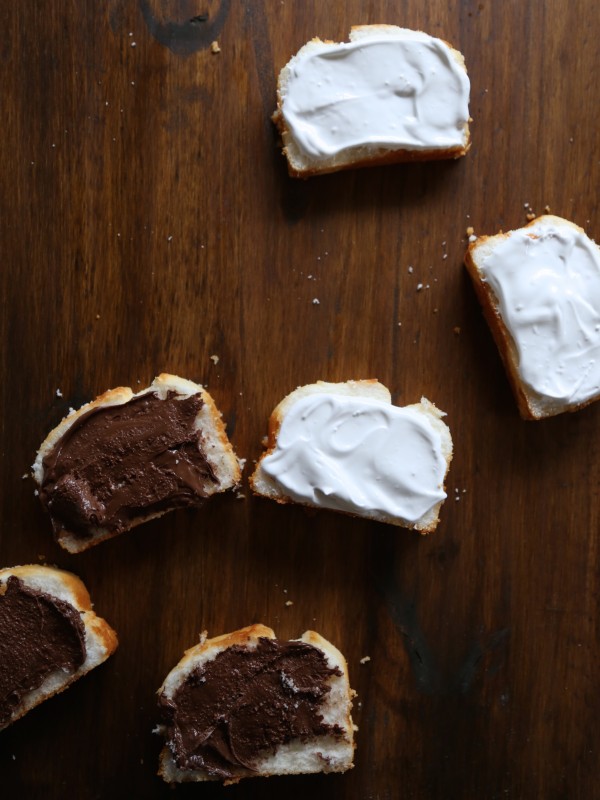 However, I will tell you the one thing I will full-on-commit-walk-the-plank-hold-no-regrets would be these epic Nutella S'more Angel Food Cake Sammies. These whimsical sammies are chock full of nostalgia and decadant ingredients. So, forget about the ol' s'more campfire routine. Instead, let's sass up the classic "Sandlot" inspired dessert and stuff glossy marshmallow frosting and Nutella in between two fluffy pieces of angel food cake. I'm telling you, you are going to want some s'more.
You know I've been waiting the entire post to say that.
So, make these sammies and take s'more out of life.
Send help.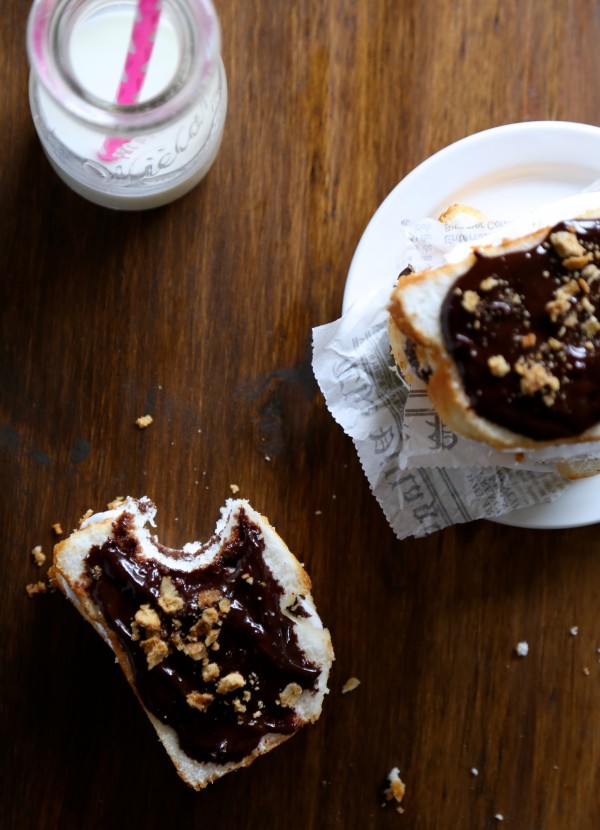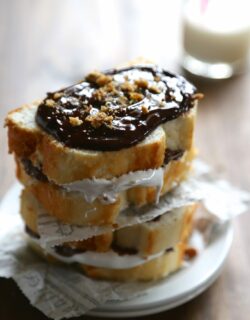 Nutella S'more Angel Food Cake Sammies with Marshmallow Frosting
Ingredients:
for the sammies:
8 slices homemade or store bought angel food cake
1/2 cup Nutella
1 cup grahman crackers, crushed
1/2 cup semi-chocolate chips
1 tablespoon whipping cream
for the marshmallow frosting:
2 egg whites
1/4 granulated sugar
1/4 teaspoon salt
3/4 cup corn syrup
1 teaspoon vanilla extract
Directions:
for the sammies:
Preheat a grill pan to medium heat. Place angel food cake slices on grill for a couple of minutes, flip and grill the other side. Remove angel food cake slices from heat and set aside to cool slightly. Spread Nutella on top of the pound cake slices on the non grill side. Spread some of the marshmallow frosting on top of Nutella. Place two slices of pound cake together; making a sammie.
In a small sauce pan, melt chocolate chips. Stirring to make sure the chocolate doesn't burn. Spread some of the melted chocolate on top and sprinkle crushed graham crackers on top of the chocolate. Serve immediately.
for the marshmallow frosting:
In a stand mixer with a whisk attachment, beat 2 egg whites with salt until frothy. Gradually add sugar, beating until soft peaks form. Heat syrup in a glass microwaveable dish until it boils. Pour syrup in thin stream over egg white mixture, a little at a time. Beating on high speed until harder peaks form. Add vanilla and beat until glossy!
All images and text ©