foodie fridays: crispy salt and vinegar fingerling potatoes with fresh chives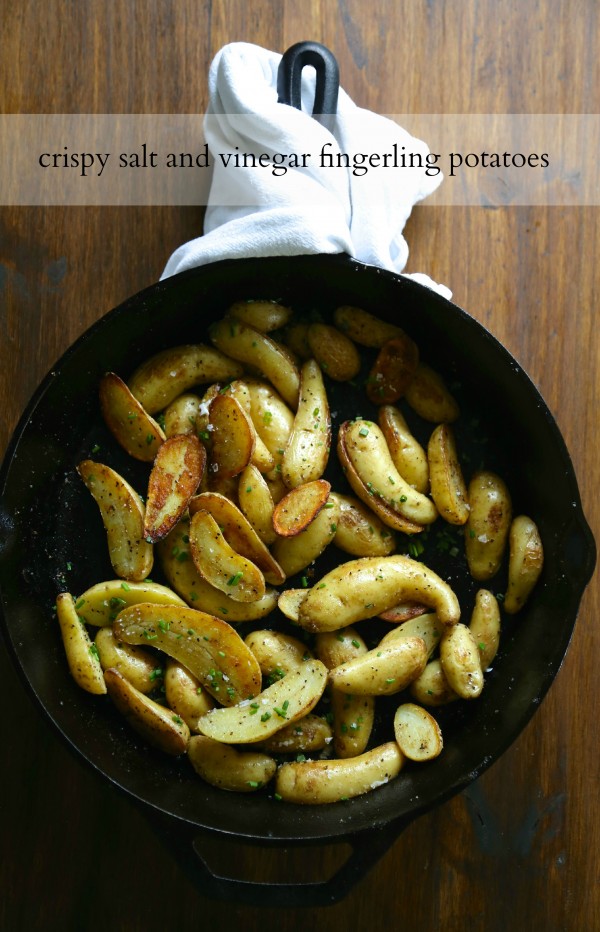 Raise your hand if you forgot Memorial Day was this coming Monday?
(raises hand!!)
Seriously, did it not come out of nowhere? I feel as though Easter was five minutes ago. With summer officially kicking off on Monday, that whole summer bucket list thing-a-ma-jig, yeah, haven't even started it. Am I a slacker? A non-summer enthusiast? GASP! Oh, dear, we can't have that rumor splashing around poolside.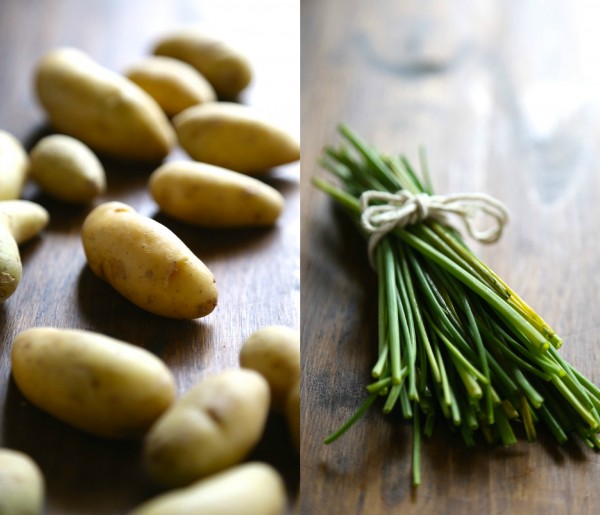 Mr. B and I are heading to the Little Apple this weekend to spend time with family and check on the restaurants. So, I figured on the eight hour car ride between Denver and Manhattan, Kansas, I will make a sassy list of shenanigans I want to accomplish.
A few of the big ones off the top of my head include: climbing a 14'er, making homemade tater tots(!!!), posting how-to photography posts, and getting back to painting with water colors. Oooooooh…and I totally want to do an official grub crawl of Denver! Who wants to join?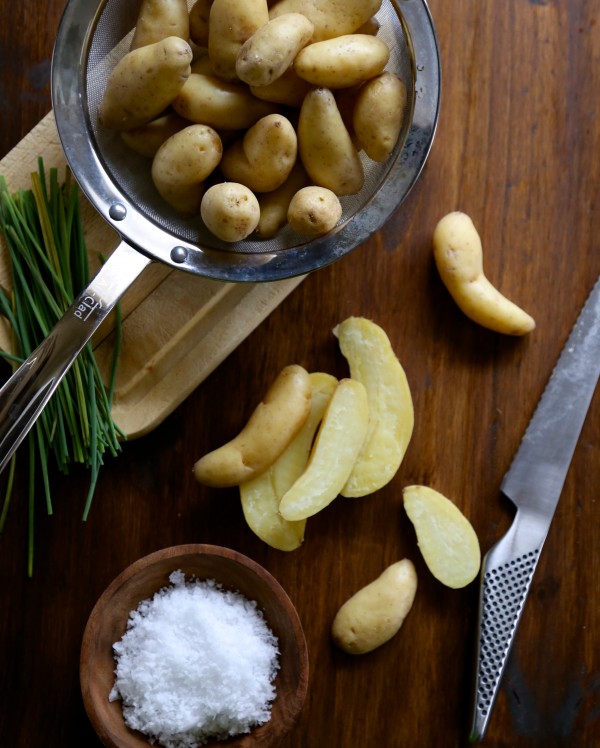 Now that I am jazz-hands excited about summer 2014, let's talk taters real quick. Potatoes are essential, in my opinion, to summer picnics, barbecues, and late night dinners on the patio. This is where I tell you the whole tired baked potato is getting thrown out the window. Enter, these salt and vinegar fingerling potatoes. I saw this recipe on Food and Wine and thought fingerling potatoes would be fun. It's 2014, you gotta' take it up a notch.
Plus, I love the flaky salt and kick of vinegar that makes these skillet potatoes almost taste like a bag of chips. Only wayyyyyyyy better.
Have a safe and happy Memorial Weekend, friends. Cheers!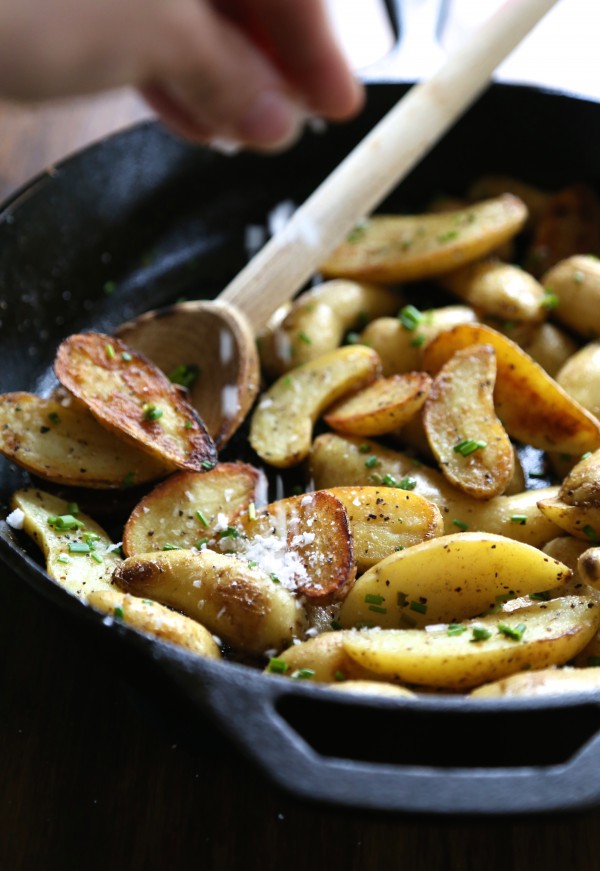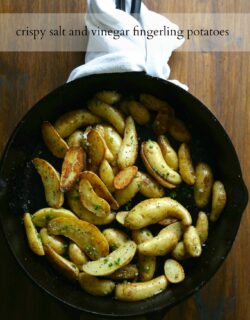 Crispy Salt and Vinegar Fingerling Potatoes with Fresh Chives
Ingredients:
1 bag fingerling potatoes, halved
1 cup plus 2 tablespoons distilled white vinegar
2 teaspoons kosher salt
2 tablespoons unsalted butter
2 tablespoons chives, chopped
salt and pepper to taste
Flaky sea salt to garnish if you wish
Directions:
In a large saucepan, add 3 cups water, 1 cup vinegar, and kosher salt. Stir to combine. Add the fingerling potatoes. Bring saucepan to a boil and then reduce to a simmer until potatoes are partially cooked about 20 minutes. Once cooked, drain the potatoes, pat them dry, and set aside.
Preheat a skillet to medium-high heat. Melt the butter and then add the potatoes with a little s&p. Saute for about 7 to 9 minutes or until golden brown. Add the remaining tablespoons of vinegar and stir. When ready to serve, add the chives and flaky sea salt if desired. Serve immediately.
slightly adapted from Food and Wine Magazine
All images and text ©