overnight cinnamon roll oat smoothie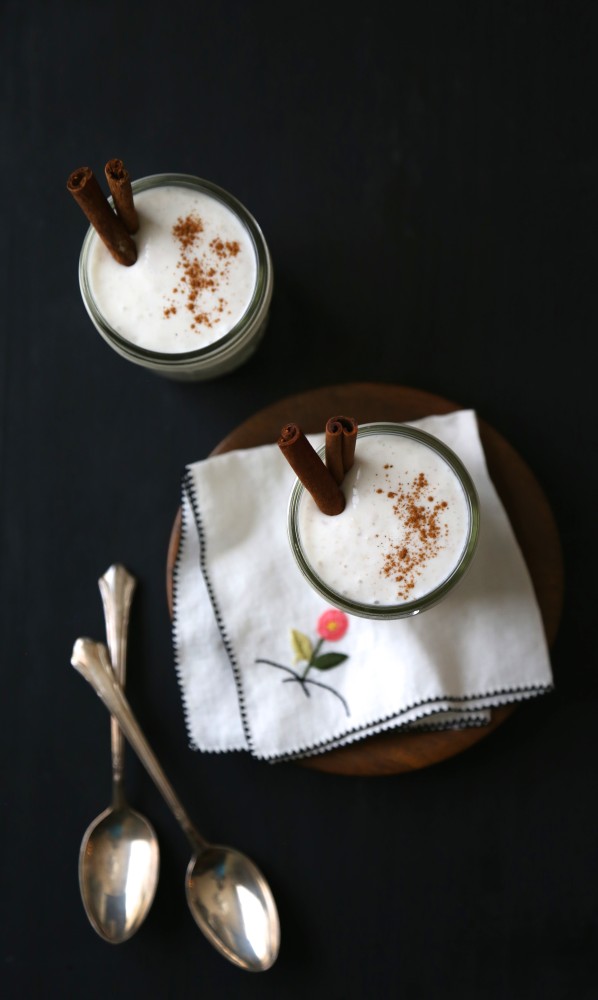 These things happen.
Maybe out of pure necessity? Need for balance? Or both?
Every morning I wake up, waddle downstairs, turn on the coffee pot, check my emails, pour a cup of coffee, check more emails; and, by this time, I am somewhat coherent enough to work an appliance and blend my smoothie. There is nothing sexy whatsoever about this routine. Hence why yours truly doesn't have a reality TV show. Yet. I kid. Maybe.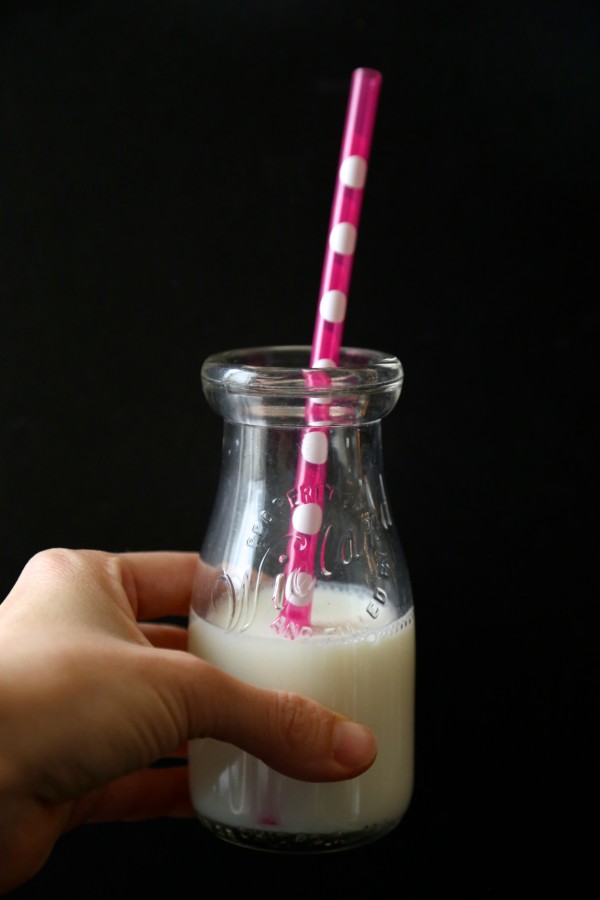 My overnight smoothie is a variation of this recipe. Sometimes I get a wild hair and make a pumpkin version in the fall or a strawberry version in the summer. But usually, it's just ol' blueberry and I making the rounds in the morning. Are you still there? I just put you into a coma with my musings didn't I? Fart.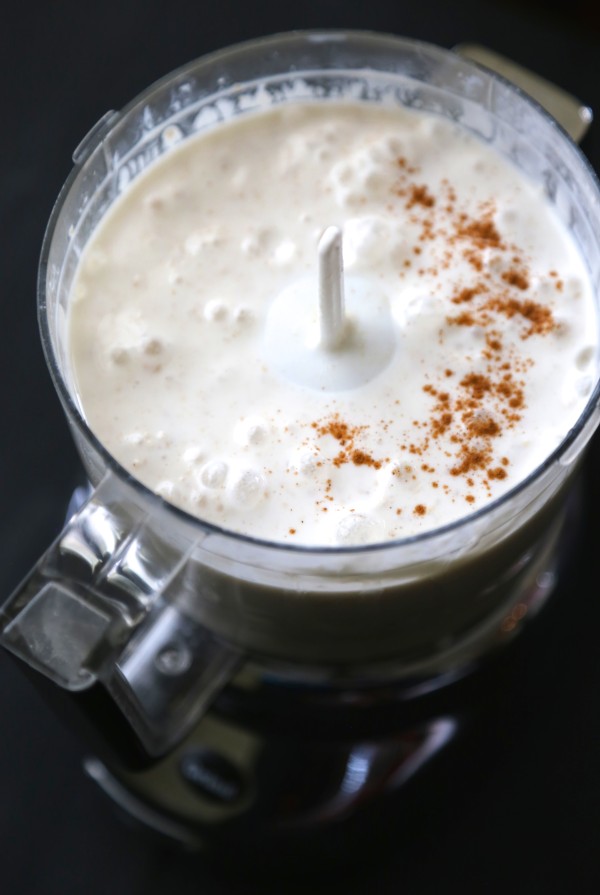 Before you hit the snooze button on me, can we talk about this life saving morning smoothie for 2.2 seconds? Like I mentioned above, when it comes to pairing or mixing foods it's all about balance. Pizza and salad, buffalo wings and salad, hamburger and salad, pastries and salad…um, that's not right is it?
What I am trying to sayyyyyyy is this Cinnamon Roll Oat Smoothie is totally balanced: greek yogurt, oats, chia seeds, almond milk, vanilla extract, and cinnamon. After you blend all these delicious ingredients, pour into a glass and you'll be rolling with the punches this Monday morning.  Did I just say that? You can hit snooze now.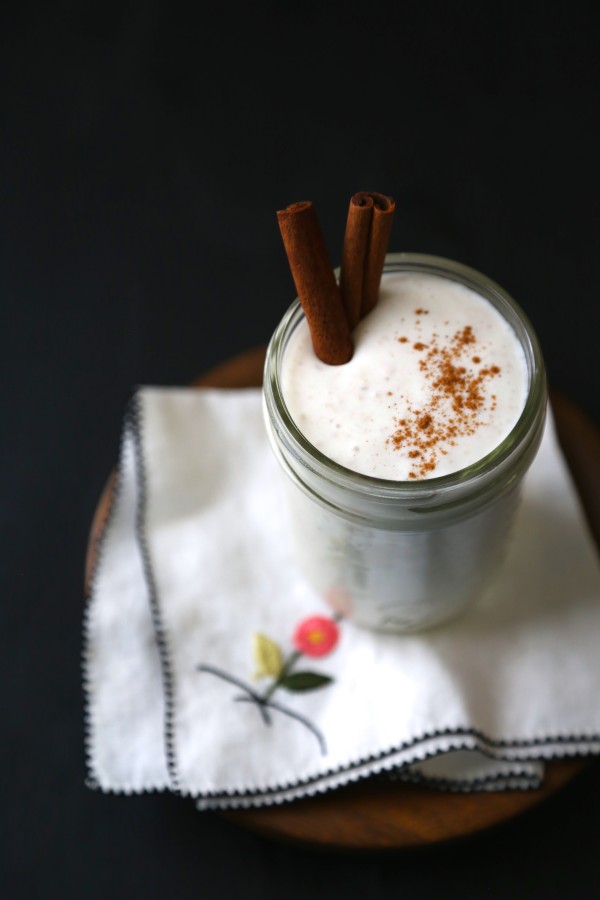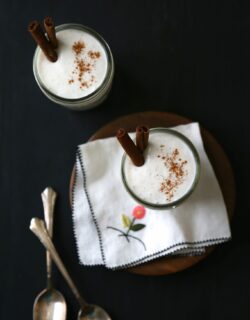 Overnight Cinnamon Roll Oat Smoothie
Ingredients:
2/3 cup plain Greek Yogurt
2 bananas, chopped
2/3 cup vanilla almond milk
1 teaspoon cinnamon
2/3 cup oats
1/2 teaspoon vanilla extract
1 tablespoon chia seeds
dash of raw sugar
cinnamon sticks, garnish
Directions:
Place the first eight ingredients into a blender. Put the blender into the fridge overnight. The next morning, blend. You may need to add a splash more of milk to get the mixture moving if to thick. Once blended, pour into a glass or bowl and garnish with cinnamon sticks.
All images and text ©