open-faced beef stroganoff meatball sandwiches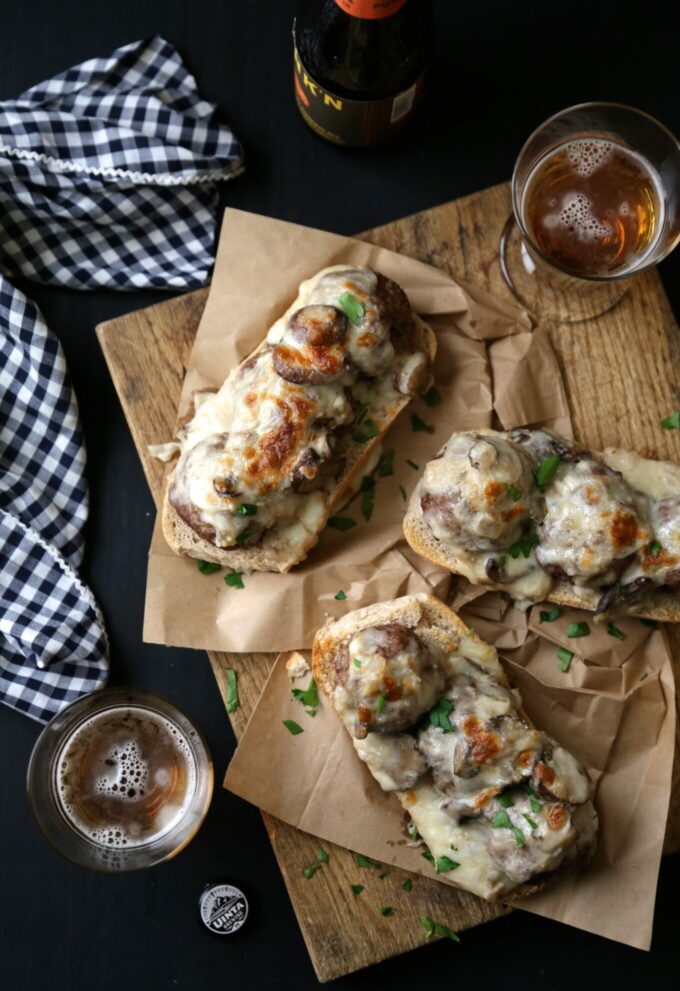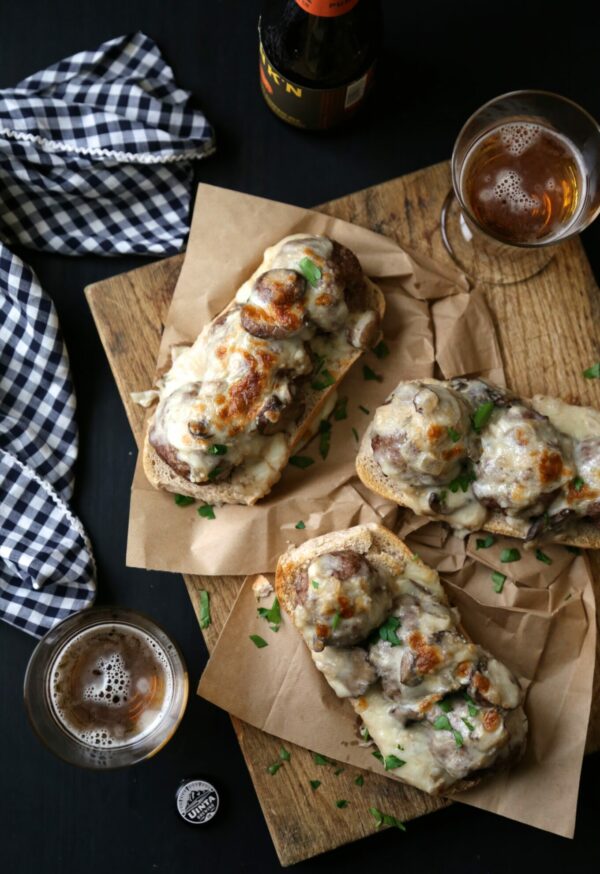 If my meatball had a first name, it would be Chris.
Chris Hemsworth that is.
GAH! Is he not the hottest thing ever? I am getting verklempt just thinking about him. Over the holiday, we watched Thor and I'm pretty sure I drooled through the entire movie. Also, if you haven't read his GQ article, you will swoon like 4,397 times because he's Mr. All-American even though he's Australian.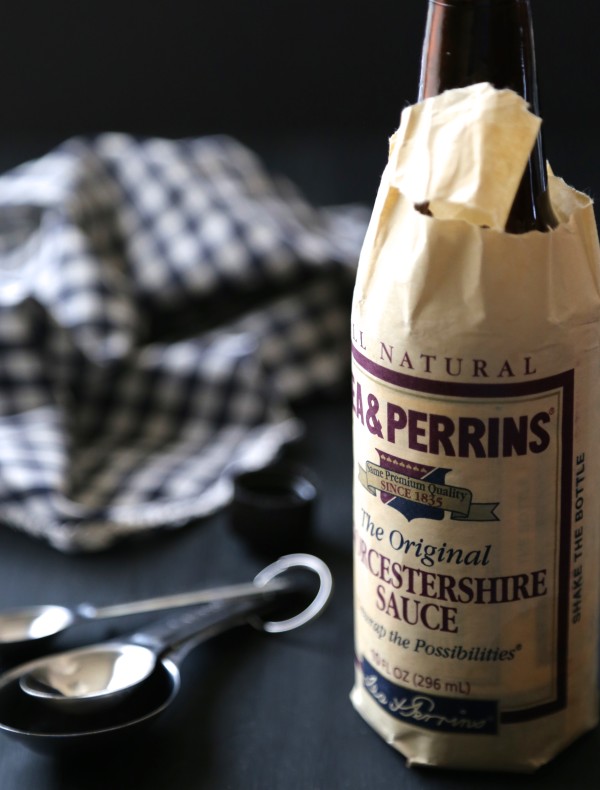 He grew up in the Australian outback, his mom is a teacher and father a social worker. He is married with three kids and is totally hands on…as in changing poopy diapers! So, I may get a few stink-eyes for this, but I think he totally blows Ryan Gosling out of the water! GASP.
Thoughts? Actually, you may have more thoughts on his brother Liam Hemsworth because of the past whole Miley Cyrus situation. Hmmmmmm….how can someone so cute date someone with so much cray? Life is a giant mystery.
However, one thing that is not a Scooby Doo mystery, these beef stroganoff meatballs! You guys. Baked meatballs are where it's at. These little fellows are packed with beef, breadcrumbs, milk, onion, and the piece de resistance, Worcestershire sauce just like mom used to make. All you have to do is bake the meatballs, make the sauce, slap the sandwich together, and volia! Beef Stroganoff for your grill.
Chris Hemsworth would totally approve. Swoon.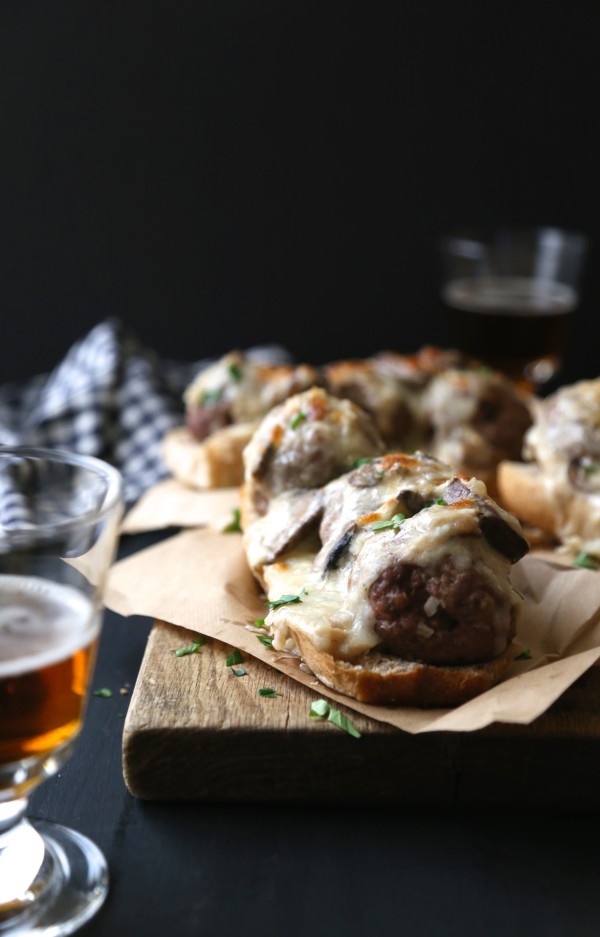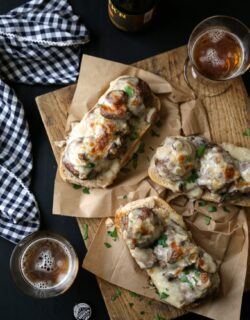 Open-Faced Beef Stroganoff Meatball Sandwiches
Ingredients:
for the meatballs:
2 lbs ground lean beef
1 egg
1/4 cup whole milk
1 1/2 cups breadcrumbs
2 teaspoons Worcestershire sauce
2 tablespoons yellow onion, minced
salt and pepper to taste
for the sauce:
2 cups baby bella mushrooms
1/3 cup yellow onion, diced
3 tablespoons unsalted butter
3 tablespoon all-purpose flour
1 1/2 cups chicken or beef broth
3/4 cup sour cream
1 teaspoon Worcestershire sauce
salt and pepper to taste
4 to 5 sub rolls, halved
2 cups provolone cheese, shredded
Directions:
Preheat oven to 350 degrees.
for the meatballs:
Spray a baking sheet with non-stick cooking spray. In a large bowl, combine all ingredients. Roll the beef mixture into a 1-inch balls and place on baking sheet. Bake for about 15 to 20 minutes or until cooked through. Remove from oven and set aside.
To make the sandwich, spray another baking sheet with non-stick cooking spray. Place sub slices on the baking sheet and top with three to four meatballs. Pour the sauce over the meatballs and top with provolone. Repeat the process with remaining sandwiches. Place baking sheet under broiler for a couple of minutes or until cheese is bubbly and brown. Remove from oven and serve immediately.
for the sauce:
In a large skillet preheated to medium-high heat, melt butter. Add onion, Worcestershire, mushrooms, salt, and pepper. Cook until the veggies have softened; about 5 minutes. Add the flour to veggies. Stir to combine allowing the flour to cook out for about a minute. Pour in the stock and whisk until thickened. Reduce heat to simmer and stir in the sour cream. Remove skillet from heat.
All images and text ©