Pink Lime Margarita
Pink Lime Margarita is a refreshing cocktail or mocktail that's perfect for sipping outside on a patio!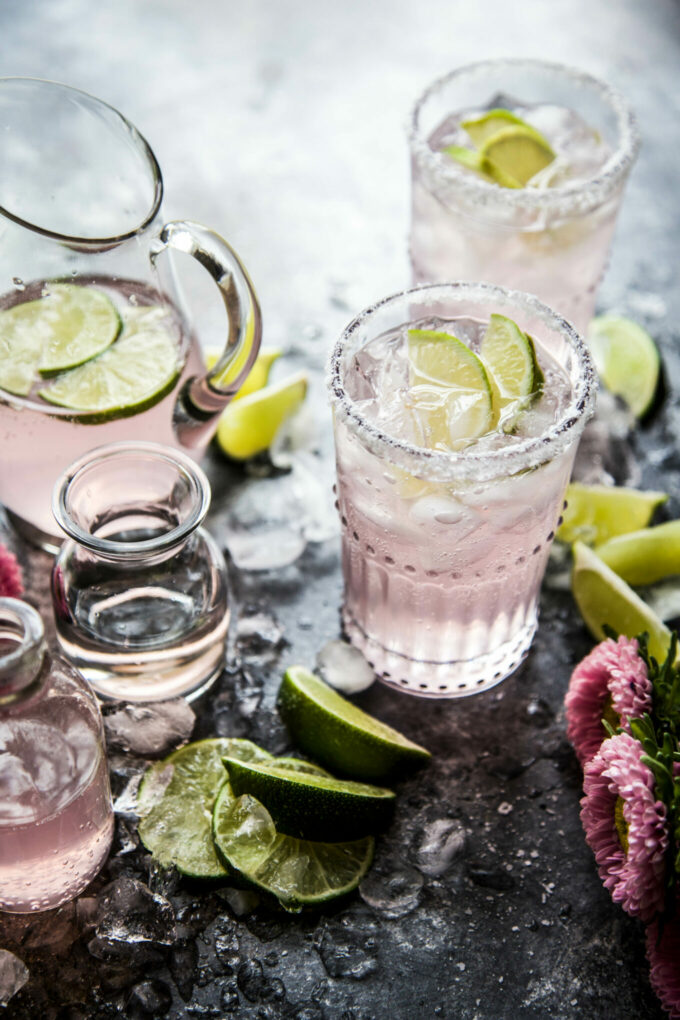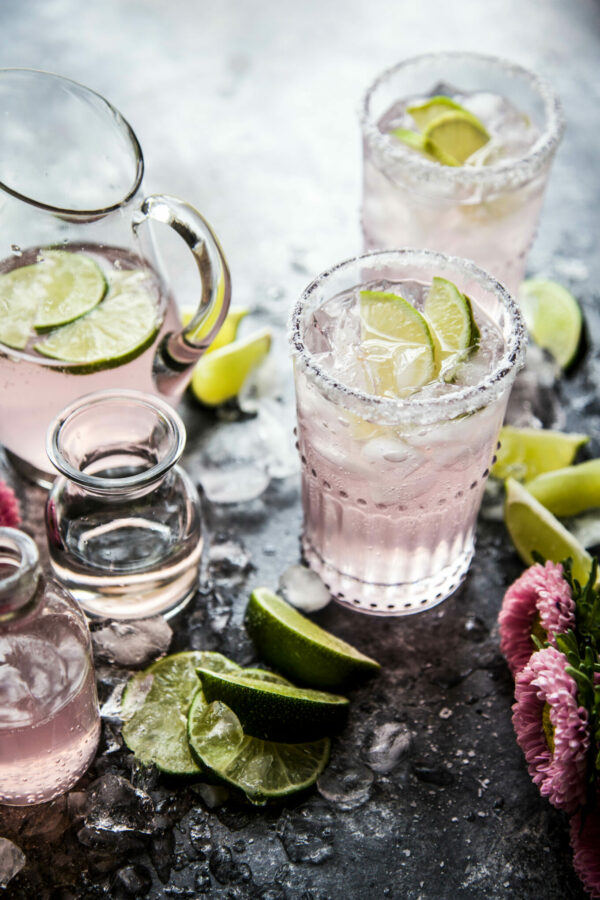 On Wednesday's we wear pink.

Or in my world, we drink pink.

Does that even make sense? I dunno. See, I am not a pink hue enthusiast. Never have been. I remember my mother dressing me in a some polyester, ruffled pepto-bismol colored dress for Sunday mass and I'm pretty sure the dress naturally self combusted.

You can probably blame my girlie color aversion because I grew up with boys and there was no way I was going to sport a giant pink bow on my head while spearing fish and playing in mud. It just wouldn't work. BUT! This got me thinking, what if we have a girl? Should I introduce her to the world of pink? What would you do?

Clearly these are first world problems and something that is completely out of my control. Because if we have a girl and she loves pink, who am I to deny her the access to princesses and sparkles? Maybe Juniper will take one for the team and help explain the ways of the non-pink household?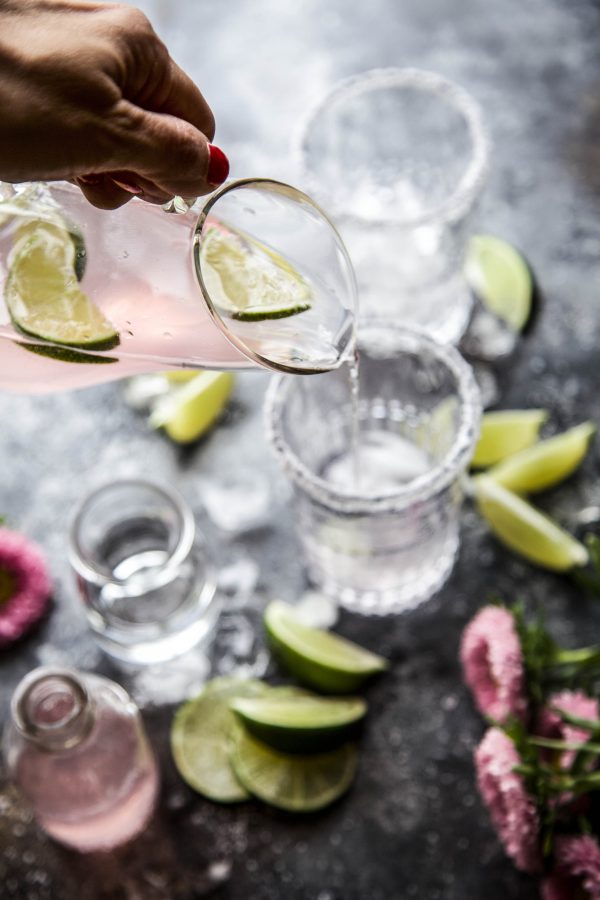 Anyway, I digress. The whole point of this ramble is to talk about this Pink Lime Margarita. Because 1) it's Wednesday and we do need something pretty to drink, 2) it's May Day and would be a fun surprise for a neighbor to sip on, and 3) Cinco de Mayo is in five minutes. Phew. Did you get all of that?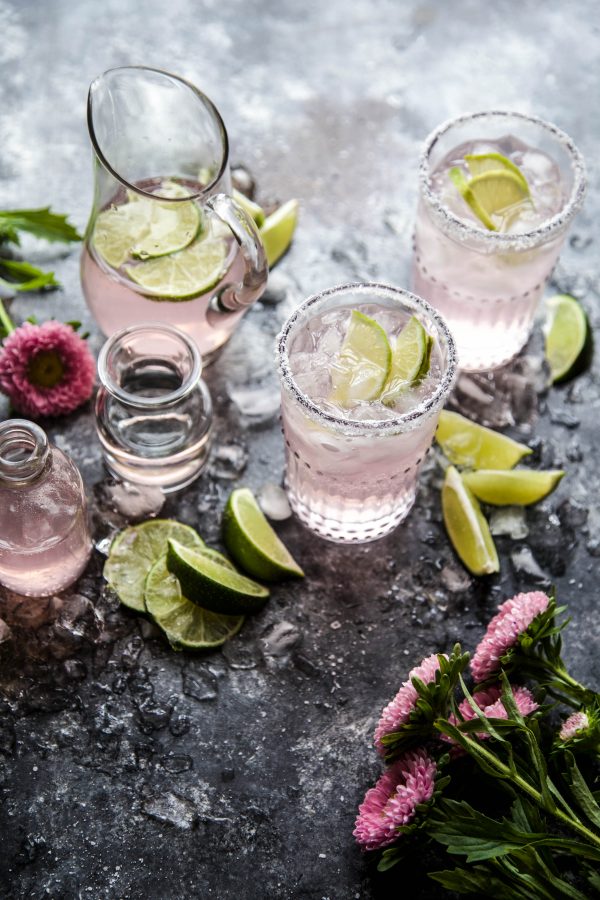 Even though I'm pregnant that has not stopped me from wanting to create super fun mocktails to enjoy. Because there is only so many La Croix's one can drink at a party before it just looks sad. These Pink Lime Margaritas are the perfect answer to my summertime sipping solution. Just a few ingredients like sparkling pink lemonade, lime juice and tequila are all you need. Well, sans the tequila for me of course.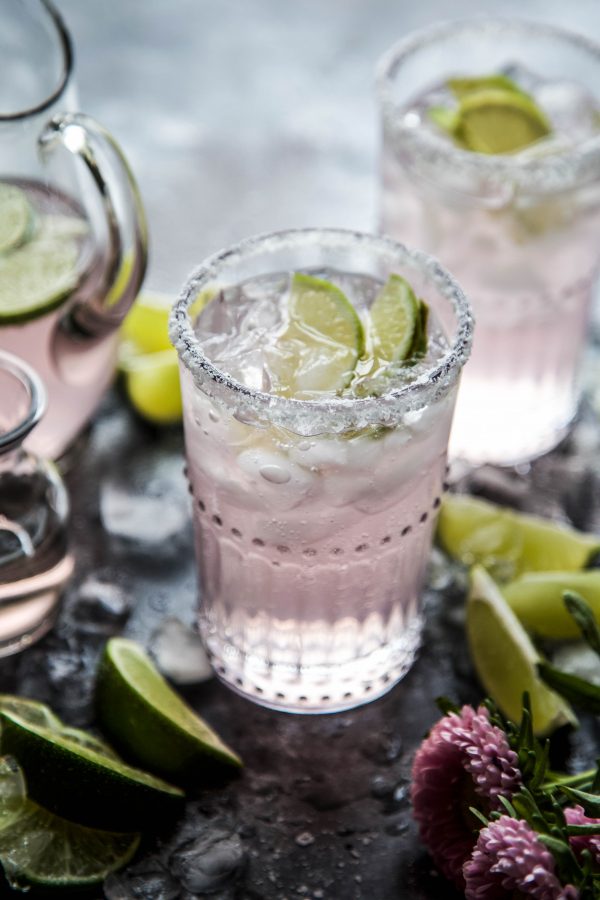 Don't forget the salty rim and what you get is a festive, pink approved cocktail or mocktail in just a few minutes. Bonus points if you drink this cocktail while wearing a pink dress. Just kidding. Sort of.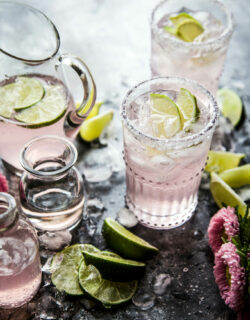 Pink Lime Margarita
Ingredients:
1 lime wedge, for rimming cocktail glasses
Kosher salt, for rimming cocktail glasses
2 cups crushed ice
2 cups sparkling pink lemonade
1/4 cup fresh lime juice
1/4 cup triple sec
1 cup tequila
4 lime slices, for garnish
Directions:
Take the lemon wedge and rub the rim of each cocktail glass. Take the cocktail glass and dip the rims into the salt. 
Fill each glass with crushed ice. 
In a pitcher combine sparkling pink lemonade, lime juice, triple sec and tequila. Stir to combine. 
Fill each glass with the pink margarita and garnish with lime slice. Enjoy! 
All images and text ©