pumpkin, butternut squash and gorgonzola bread pudding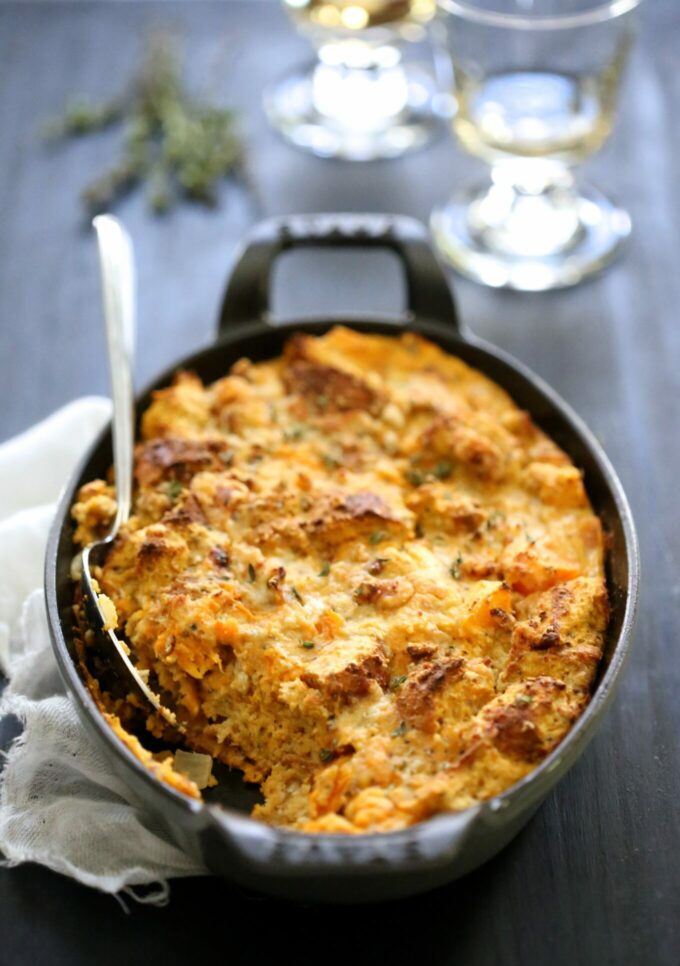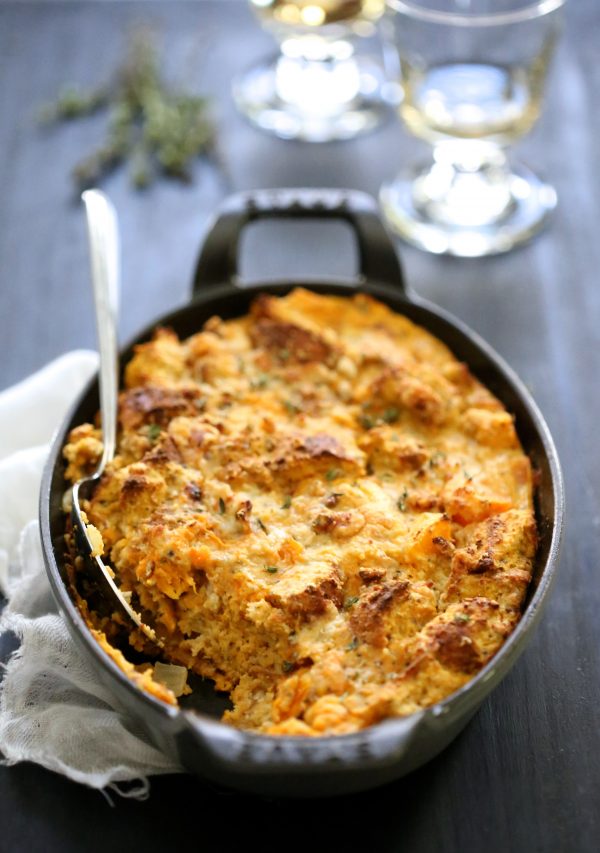 First things first.
Today is my mama's 60th BIRTHDAY!!!! So, I want to say Happy, Happy, Happy Birthday to the best mom in the whole WIDE world. LOVE YOU!
Aren't moms the best?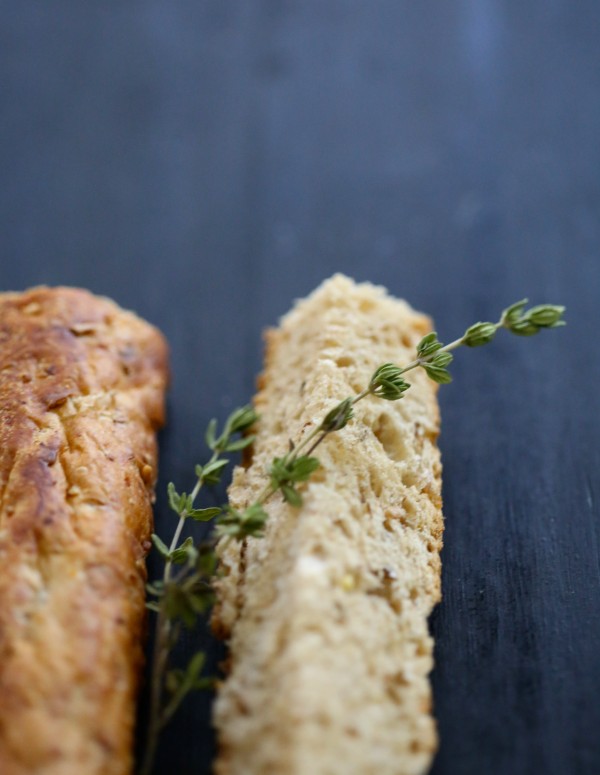 I find it hard to believe that she is 60 because she doesn't act like a sixty year-old. In a good way, of course. I owe my silliness, curiosity, and creativity to her. And speaking of creativity, if you live in KC, you definitely need to check out her store in the West Bottoms, Top Hat Mercantile. Lots of fun, vintage things for sale on First Fridays.
To celebrate my mom's birthday, Mr. B and I are headed back to KC to host a ghoulish party on Halloween. On the birthday agenda – chili bar, haunted hayrick ride, best costume contest, trick-or-treating, and to cap it off, cake and a scary movie! I think she will dig it. Also, if you have any ideas on what to get your 60 year-old mom for her birthday, ideas welcomed!!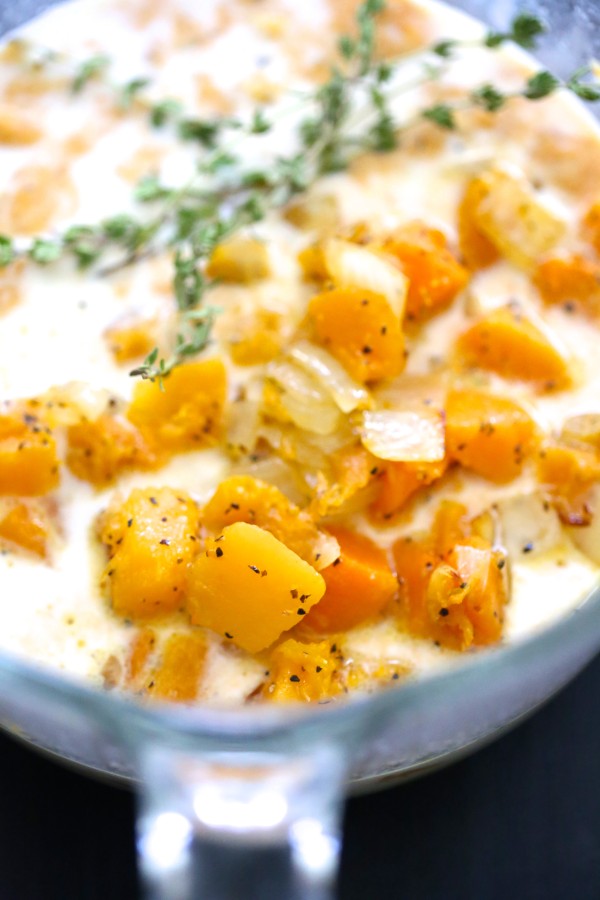 Okay, before I forget, I probably should tell you about this puddin'. I have been on a bit of pudding streak. Complete random though: have you ever been streaking? Anyways, I think pudding is the new word for casserole because it's just so darn easy to make. This Pumpkin, Butternut Squash, and Gorgnzola Bread Pudding is two-snaps up. Great for breakfast (hello, egg on top!), brunch, or as a side at Thanksgiving.
Now, all together, "Happy Birthday to you….."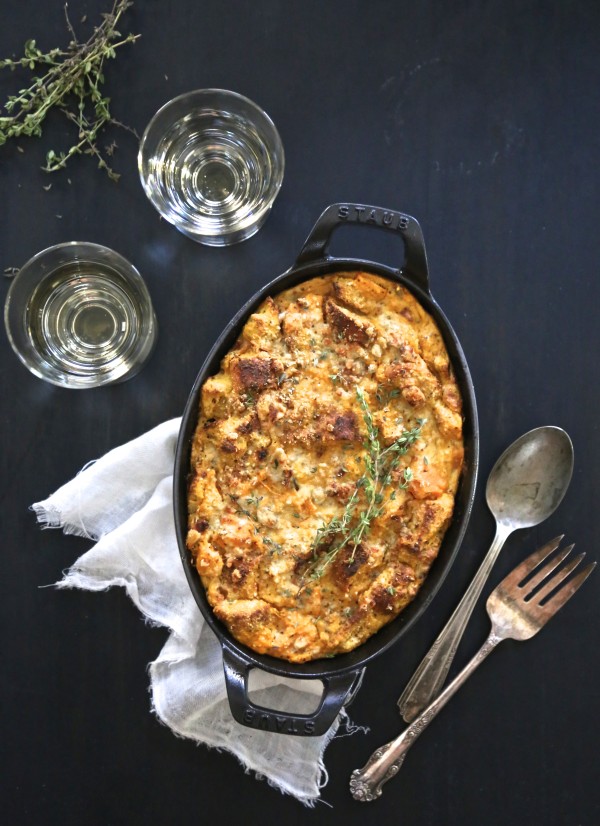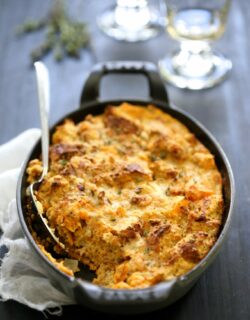 Pumpkin, Butternut Squash and Gorgonzola Bread Pudding
Ingredients:
3 cups one-inch butternut squash cubes, cooked
2 tablespoons olive oil
1 yellow onion, diced
2 garlic cloves, minced
2 cups whole milk
1/2 cup Parmesan cheese, grated (+ more for garnish)
1/2 cup Gorgonzola crumbles(+ more for garnish)
1/8 teaspoon ground nutmeg
1/4 cup pumpkin puree
3 large eggs
2 large egg whites
9 cups one-inch day old bread
salt and pepper to taste
Directions:
Preheat oven to 350 degrees. Spray a 9X13 baking dish with non-stick cooking spray. In a large skillet preheated to medium-high heat, add olive oil, onion, garlic, salt and pepper. Saute onion until softened about five minutes. Add in the butternut squash cubes, toss to combine, remove skillet from heat and set aside.
Meanwhile, in a large bowl combine milk, Gorgonzola, Parmesan, nutmeg, pumpkin puree, eggs, egg whites, salt and pepper. Add the butternut squash mixture to the bowl as well as the bread. Let the mixture sit for 10 minutes. Pour mixture into baking dish and sprinkle top with Parmesan and Gorgonzola. Bake at 350 degrees for about 40 to 45 minutes or until browned.
adapted from cooking light
All images and text ©