seventy-two hours in idaho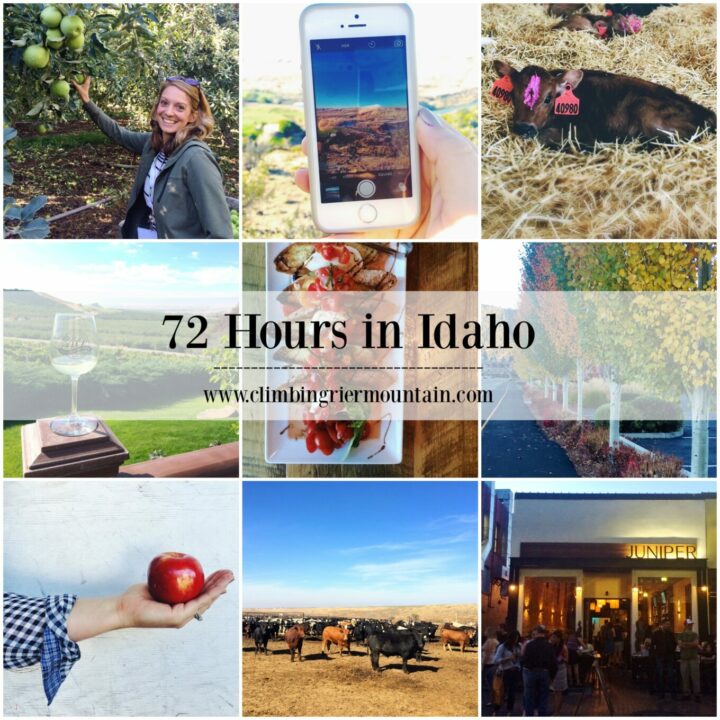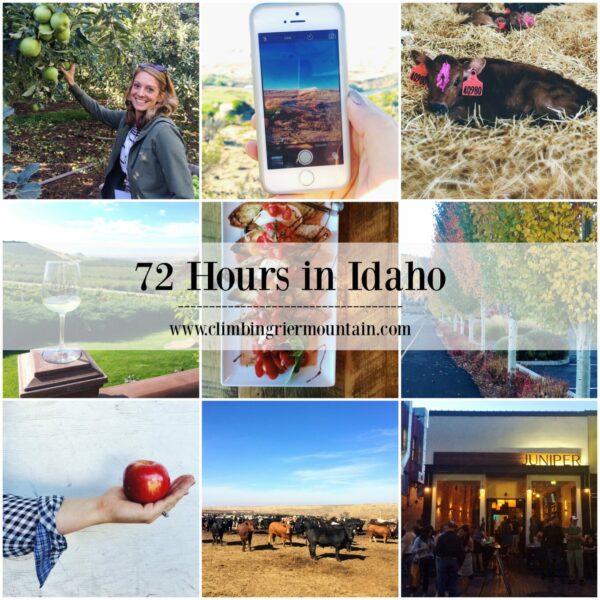 A couple of weeks ago, I had the privilege to visit a state that has been on my travel radar for a long time. Living in Colorado you hear grand stories of Idaho – rugged mountain beauty, Hollywood star's homes tucked along the Snake River Valley, the smurf-blue football turf at Boise State, and of course, potatoes.
However, there is more to this state than one hears around the water cooler. As a guest of the Taste Idaho tour, I had a chance to pull the curtain back and take a peek at what really goes on inside Idaho's borders. To say I was surprised would be an understatement. With 180 plus crops, a bursting micro brew scene, wineries, agriculture of every protein and produce, and an historic inn hosting iconic stars in the famous Sun Valley Lodge, it's no wonder Hemingway fell head over heels in love.
After spending 72 hours in Idaho, here's what I know. But don't say I didn't warn you – you'll definitely want to come back for seconds.
Agriculture & Farms
Farming and agriculture are a ginormous part of life in Idaho. In a way, Idaho is like a one stop shop when it comes to sourcing food. Idaho has over 180 crops grown all over the state. Yes, potatoes are their most famous commodity, but after touring a smorgasbord of farms and meeting farmers face to face, I saw first hand what each industry is doing to keep Idaho ahead of the agriculture game.
DAIRY: I have a soft spot for dairy. It's one of the most important nutrient base ingredients that everyone needs, especially kids. Did you know that a single serving of dairy in the morning boosts better brain function and attention spans for kids? That's why it's so important for kids to have healthy balanced breakfast before school.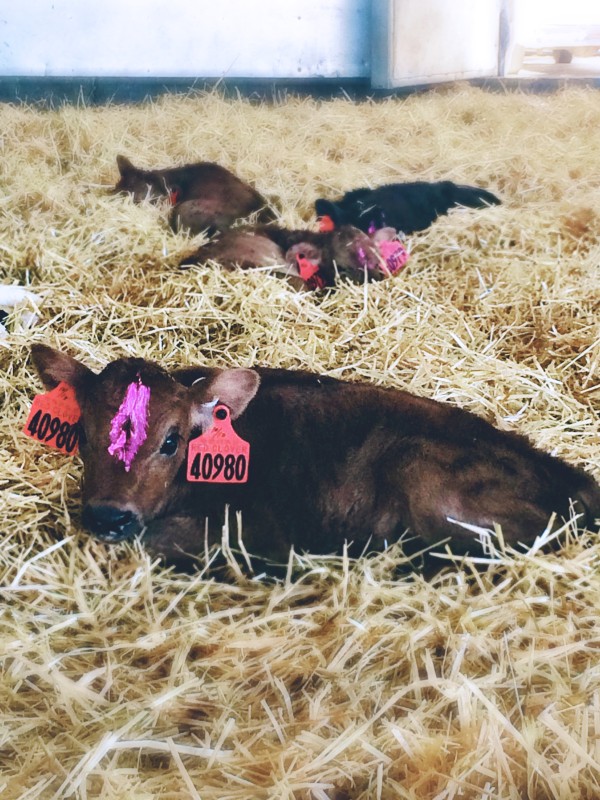 Well, in Idaho, they take their dairy very seriously and that's why they are number three in the country in production. They have over 500 family dairy farms, which produce 13 million pounds of cheese a day. Also, Chobani has a processor plant in Idaho that goes through 3 million pounds of milk a day. So, who needs a glass of milk?
BEEF: Beef, it's what for dinner. Farmers and ranchers in Idaho take extra pride in producing the best quality beef. On the Snake River Farm they like to think of their place in the beef industry as a Cow Hotel. Cows come to the feedlot to relax while gaining weight and then are sold. They have around 23,000 head of black cattle and around ,000 get dropped every week. I can't imagine the Four Seasons taking good care of that many people. Plus, we were able to sample the fruits of their labor at Ketchum Grill in Sun Valley. I may never have another Wagyu filet in my life it was that good.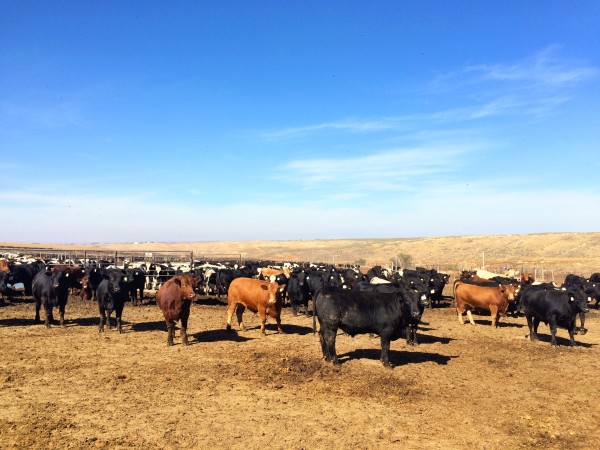 POTATOES:  Nothing gets my taste more excited than a golden fried potato. I had a chance to tour the famous J.R. Simplot facilities and let's just say, they give the potato the golden treatment. Fun factoid: J.R. Simplot is one of the largest suppliers of potatoes to McDonald's and back in the 1940's J.R and Ray Kroc forged the relationship with a simple handshake which holds true today. I had a delightful breakfast while on the culinary campus complete with potatoes, of course. They taste and hand inspect everything that comes through their doors. So, next time you are at the grocery store, check the label, it might say from JR Simplot.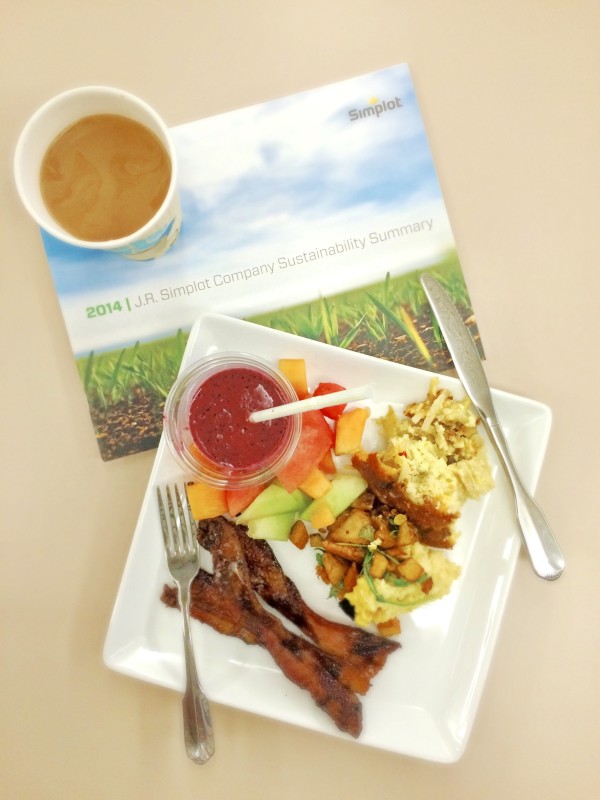 Libations
WINE: The old saying goes, great wines begin with great soil. And Idaho is is full of exceptional soil. With its ancient volcanic sediment , Idaho has been a natural spot for wine making for a long time. It's only since the 70's that it's become a major player in a highly competitive industry. Now, Idaho boasts over 50 wineries, 1200 acres of grapes have been planted, and the Idaho wine industry alone has added $160 million to the economy.
We had a chance to tour Idaho's largest wine producer, Ste Chapelle. St. Chapelle opened its door in 1976 and sits atop a hill overlooking the Snake River Valley. Some of their leading varietals – Syrah, Viognier (which is the perfect grape to grow in the Snake River Valley because it does well in all four growing seasons) Merlot, Cabernet Sauvignon, Chardonnay and Riesling, Malbec, and Tempranillo. They produce over 120,000 cases each year. So, next time you are the liquor store try wines from Idaho – you won't be disappointed.
BEER: Sometimes wine gets all the attention, but in Idaho, hops can stand on it's own. Idaho ranks third in the US in hop production and roughly 2% of international production. Over 17 different kinds of hops are grown in Treasure Valley. I tried a new variety, a session ale from Grand Teton Brewing. Grand Teton Brewing takes pride in their beer because their water comes from glacier run-off. Talk about magical beer making power.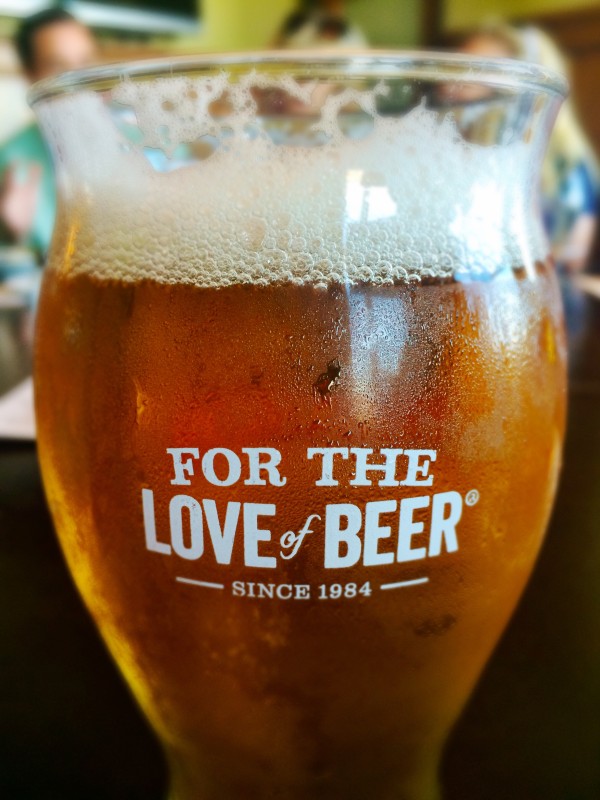 Boise Restaurants
What better way to showcase the food scene in Boise then with a progressive dinner? Rather then have the food come to us, we hit the restaurants on 8th street and decided we should go to the food. I was giddy with excitement to see downtown Boise with a true hustle and bustle vibe. We found foodies, hipsters, regular jo's all collecting at communal or tables for twos eating and enjoying food under the Boise stars.
The first stop on our dinner tour, Flat Bread, called for some classic bruschetta with local heirloom tomatoes, fresh mozzarella, and basil. What a perfect aperitif to wet our palate.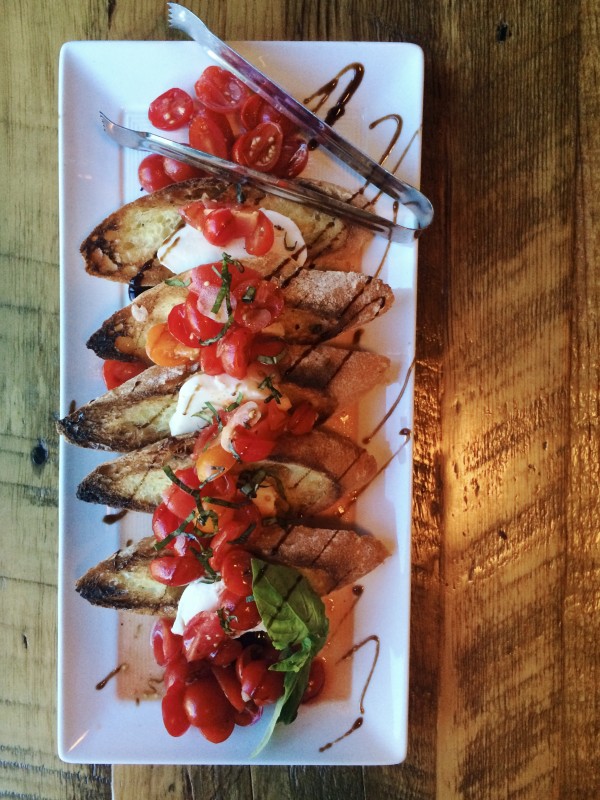 Stop number two was at Red Feather Lounge for a much needed fresh green salad alongside a cup of butternut squash soup with orange. But the best part, was the wine room. Wine as far as the eye could see.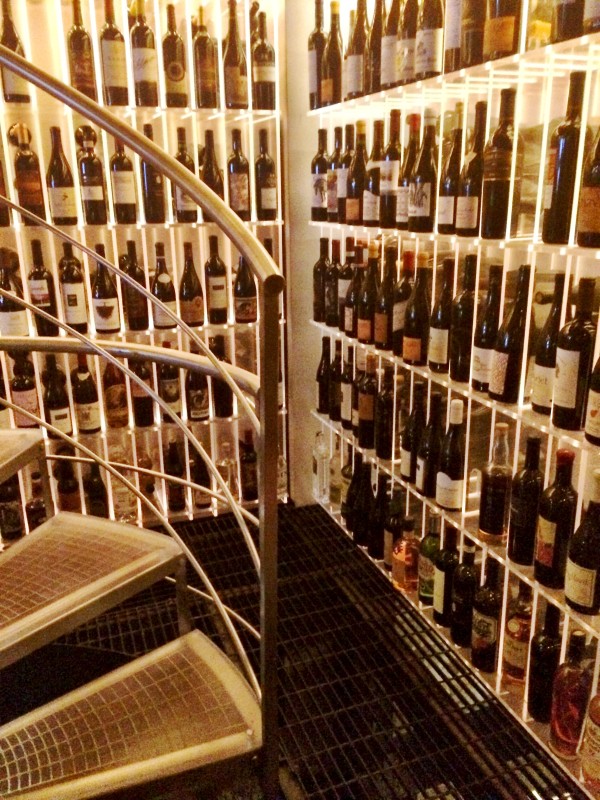 Entrees were on the menu at stop number three – the delightful, eclectic restaurant Juniper. As a restaurant owner, I pay attention to décor details. Vote Against Prohibition was painted on the wall and made me feel right at home. The entree was sturgeon on top of a lentil cake drizzled with a beurre blance sauce and dusted with tomato powder. I am still dreaming about this dish today.
To cap the night off, we ducked into our final stop, The Dish for a decadent dessert. They served churros with ice cream, and spiced ice cream with shaved foie gras and crushed cookies on top. Verdict? The churros were by far my favorite!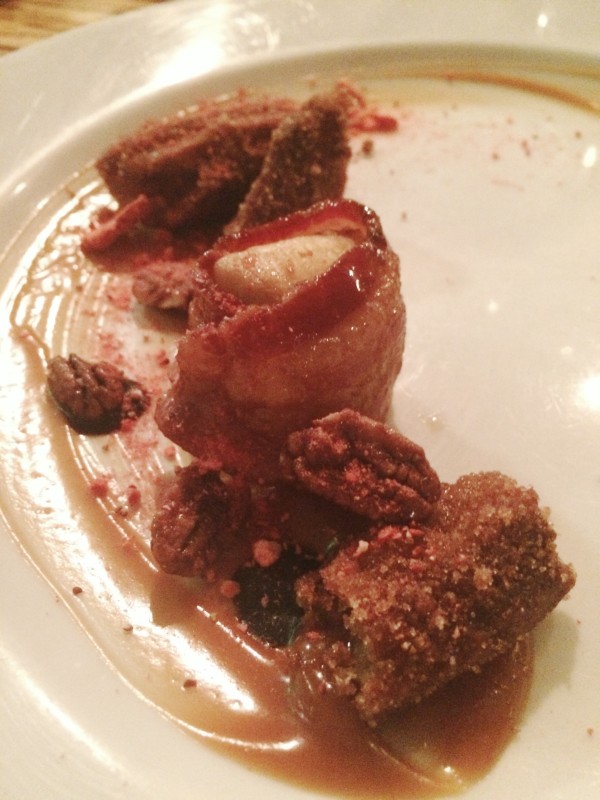 Sun Valley Lodge
As an avid skier, I have been jonesing to visit the birthplace of America's first ski resort. Sun Valley opened its door back in 1936 with a little help from a man named Averell Harriman who was the owner of Union Pacific Railroad at the time. He had a genius idea to increase passengers on the rail by persuading an Austrian to design a ski resort. They say Sun Valley was named as a marketing ploy, but after visiting this gem, you can see for yourself the reason why the sun always shines.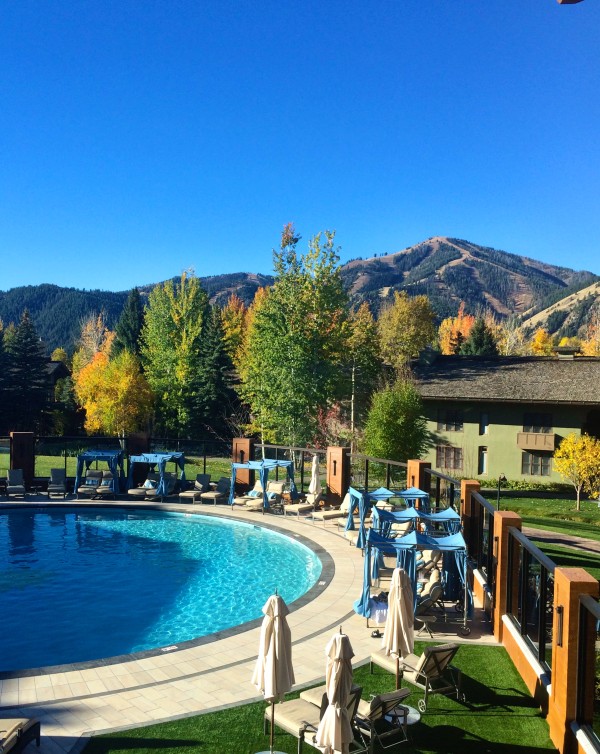 We lodged at luxurious Sun Valley Lodge located in Ketchum, Idaho. This hotel has a star-studded past that continues today. Recently renovated, the Inn with over 98 rooms, no detail is overlooked from heated floors, giant bathtubs, several restaurants, and Duchin Lounge (where a star or two might make an appearance…ehem…Clint Eastwood). Make sure to visit these other fun attractions – a year round ice skating rink, world class spa, and a pavilion for outdoor music made with stones from the Roman coliseum. If you can't make it to Sun Valley just yet, watch the movie Sun Valley Renegade.
Trailing of the Sheep 
Sadly, I wasn't able to see the full trailing of the sheep in action. I had to head back for an early flight. BUT! I will say that if you are in Sun Valley, Idaho on a particular weekend in October this festival is a must see. I mean, where else are you going to see hundreds of sheep strolling down Main Street on a Sunday afternoon?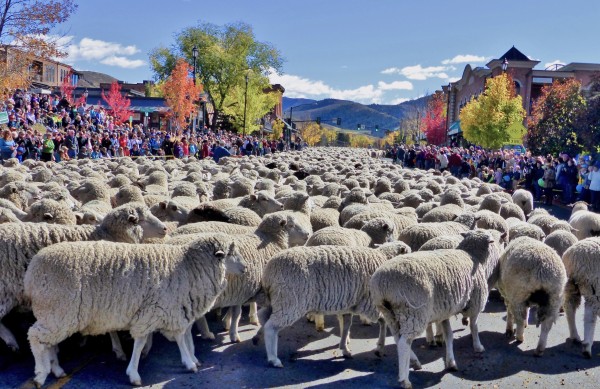 The sheep industry plays a very important role in the Idaho economy. During the gold rush, sheephearders from Scotland and Spain found ideal terrain between the Snake River and Wood River Valley. In 1918, there were over 2.6 million sheep grazing the land in Idaho. Sun Valley became a sheepherder's dream and was producing almost as much wool and meat as Australia.
The town of Sun Valley started the Trailing of the Sheep Festival in 1997. Besides seeing the sheep stroll down the street, you can partake in a lamb cooking class, watch a feature film under the stars, learn how to knit and dye wool, and listen to folk music. It's no wonder it's one of the top ten festivals in the world.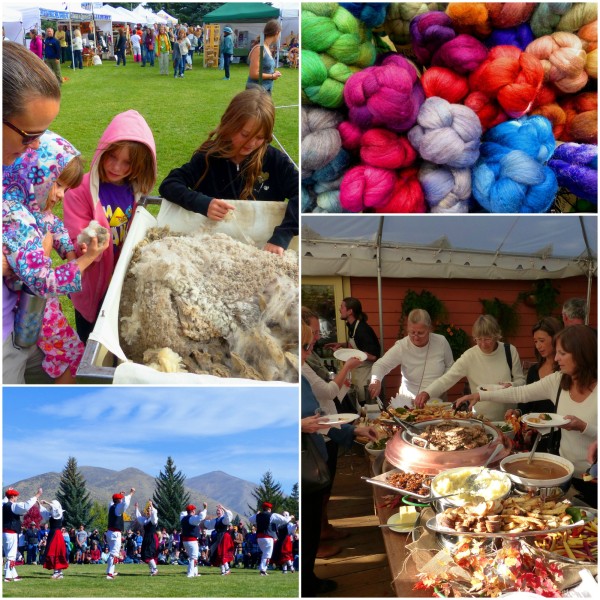 And that's a wrap!
Until next time, Idaho.
***This post was sponsored by United Dairymen of Idaho. As always, all opinions expressed are 100% my own.***