Pumpkin Cream Sauce with Ground Pork + Pass The Pork 2.0 Recap
Pumpkin Cream Sauce with Ground Pork is an easy and delicious sauce to add to any dish!
**This post is sponsored by the Pork.org. As always all opinions expressed are 100% my own. ***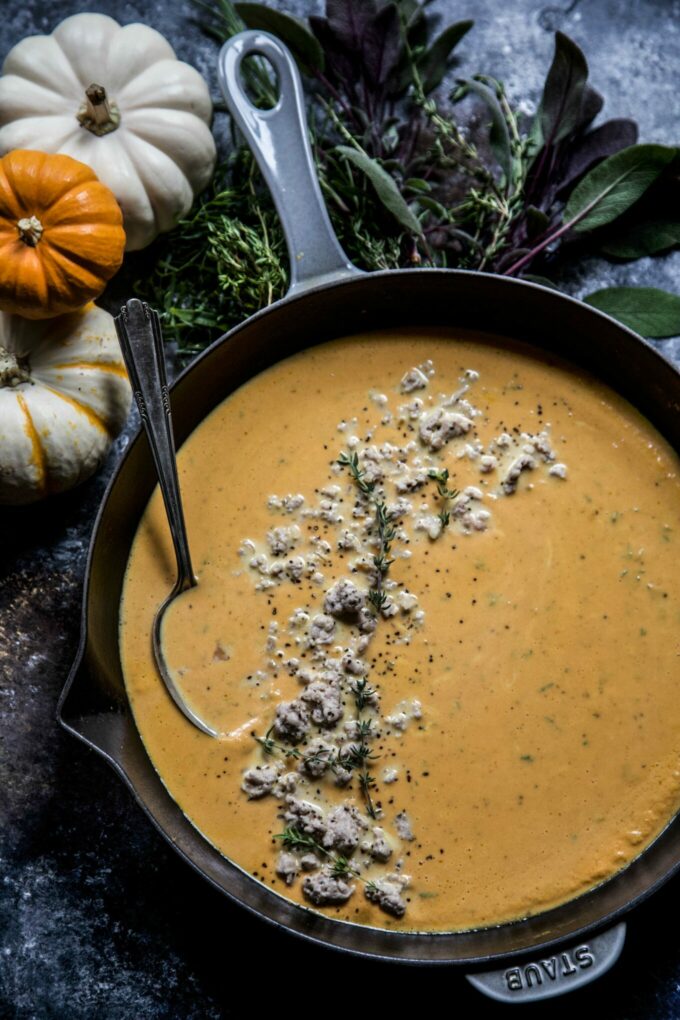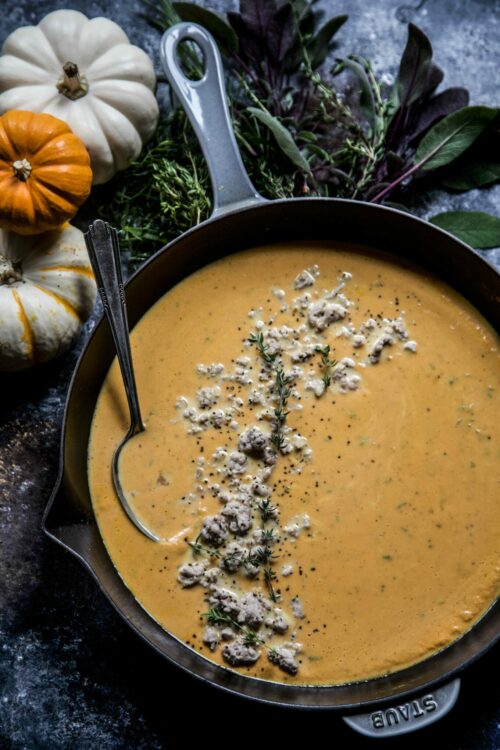 A couple of months ago I headed east to Lansing, Michigan.
Have you ever been?
I've been to Michigan a few times. Once to the northern peninsula of Traverse City and the other to my good friend Liz's hometown of Grand Rapids. Every time I visit I'm always amazed at the amount of agriculture that comes from this state.
So, I shouldn't have been surprised when the National Pork Association invited me back to another Pork Tour to well, visit Michigan pig farms! Did you know that Michigan was a pork producing state? It was a huge surprise to me.
Yes, Iowa still reigns supreme, but Michigan is standing on their own four pins. Thanks in large part to filtering barns which I will get to in just a second. But let's take a look back on my trip chat about how the pork industry has changed overall for the betterment of the pig!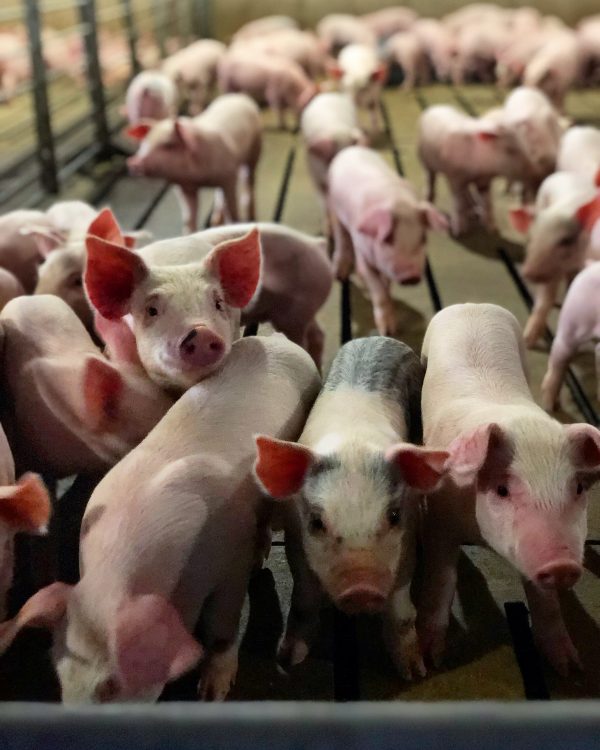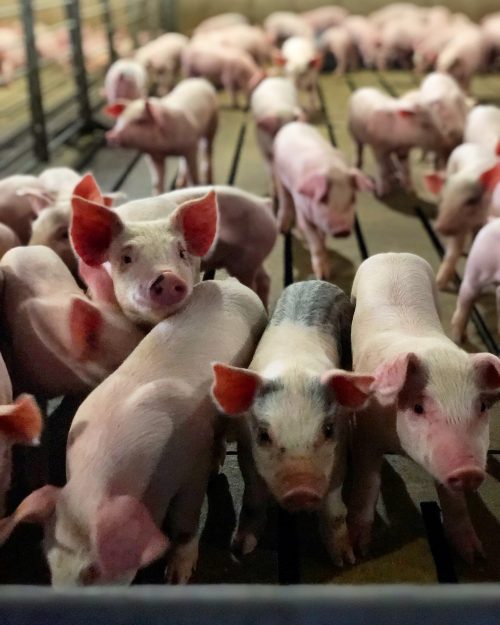 As a food blogger, part of my job is to do my due diligence when it comes to learning about where food comes from. The more I know about what it takes to eat from farm to table the better food I can create.
To tell you that my eyes were opened yet again thanks to the National Pork Board (NPB) would be an understatement. Like I mentioned above this was my second trip with the NPB (first trip was back in 2015!) and I thought I knew everything when it came to raising healthy pigs. Um, I didn't.
As soon as a group of bloggers and I stepped onto a local Michigan pig farm I was hit with another round of pig farming information.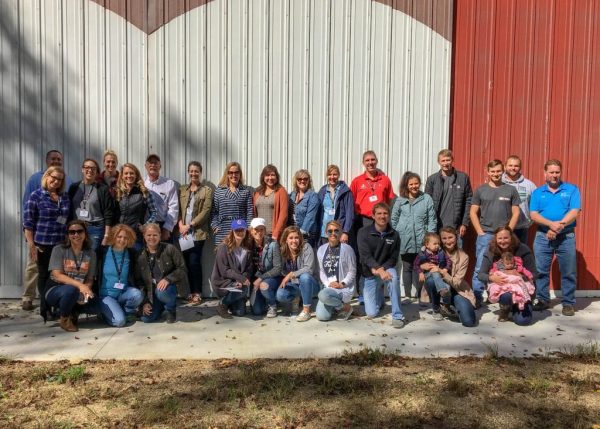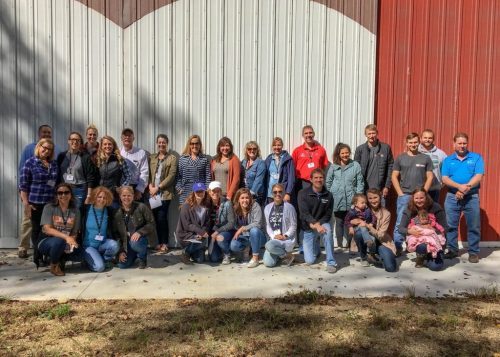 Have you heard of a filtering barn? Me either until now! Pigs used to be raised outdoors which left them vulnerable to to the weather, illness and many other variables. With the ability to bring them inside now farmers can control the environment and raise healthier pigs. Which means healthier pork for you!
By keeping the pigs inside the farmers use a filter system to keep any airborne illness or disease away from the pigs. They even use hepa filters which is what they use in hospitals. The filters are checked daily to make sure there are no leaks and in addition they install a climate control so the pigs stay nice and happy. Almost like Four Seasons folks.
Besides learning about the filtering barns, I also had a chance to explore the development of cooking pork. Now that pork has become safer the NPB has lowered the temperature to 145 degrees with a three second rest. This is HUGE!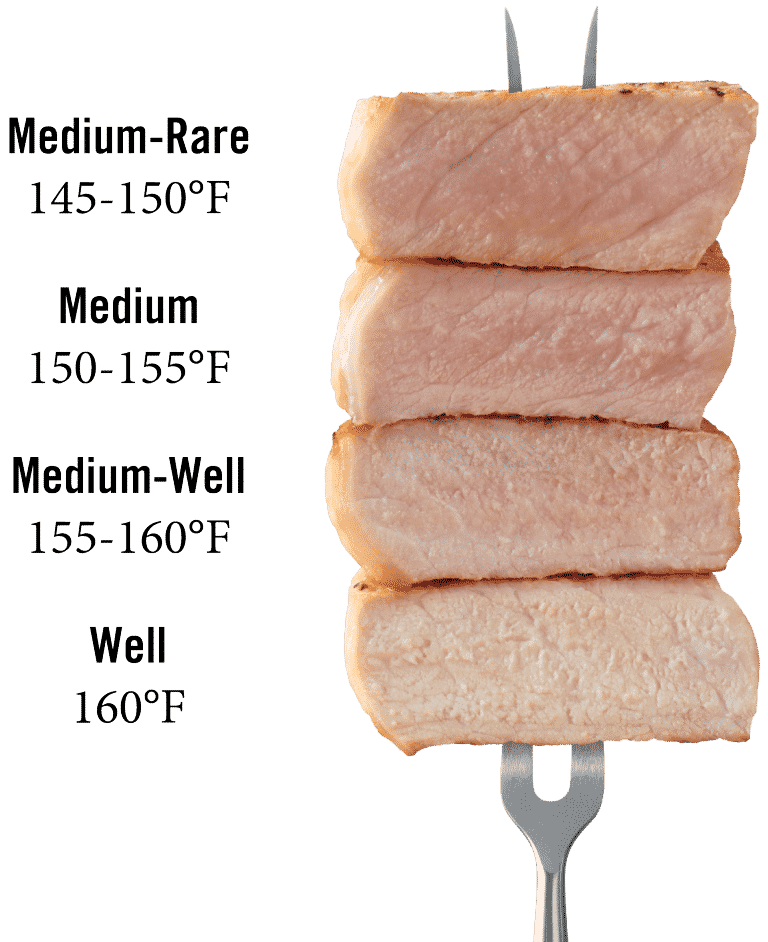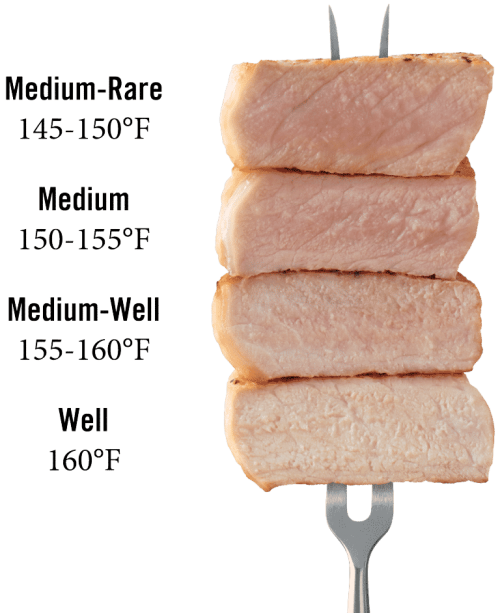 Because back in the day everyone would over cook the pork and it would dry out. Well, that's because you had to kill trichinosis which was found in dirt, worms, etc. So by moving the pigs indoors you remove that exposure! Now there's no reason you should over cook a juicy pork tenderloin!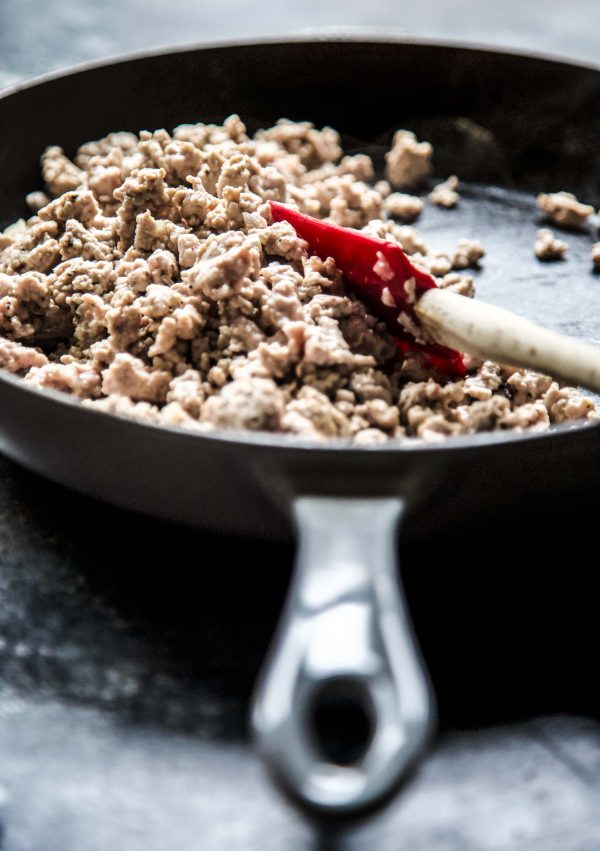 Anyway, today I thought I would share a quick pork recipe that is super easy to make and full of flavor! This pumpkin cream sauce with ground pork will knock everybody socks off at your next dinner party. The sauce is creamy and has all the flavors of fall. BUT! The ground pork gives this sauce a level of texture and keeps it nice and juicy.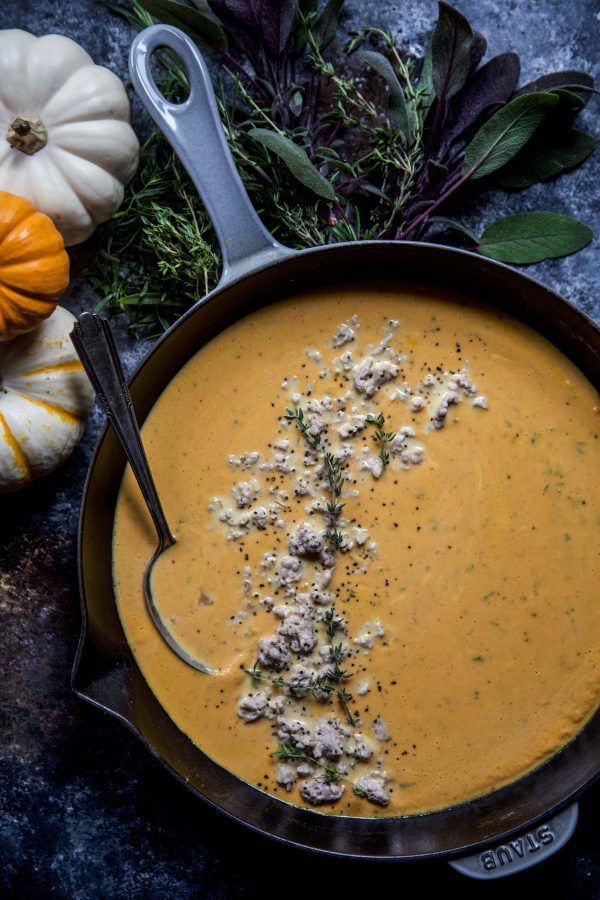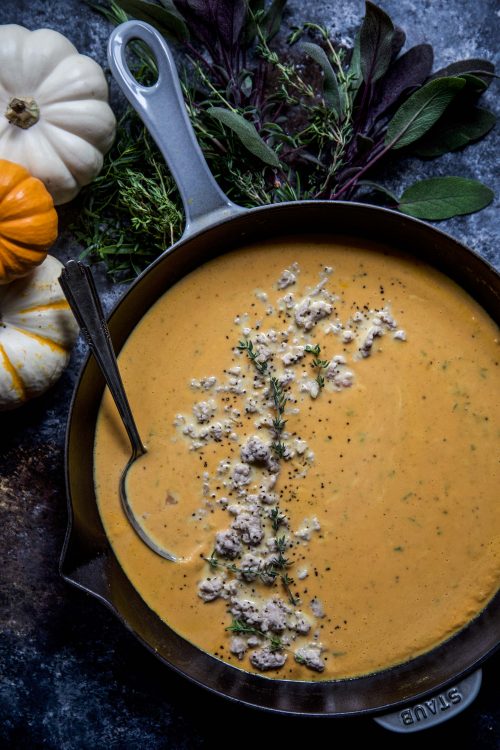 Make a big batch of this because later this week I'm sharing the rest of the recipe to make using this brilliant and delicious sauce! Stay tuned!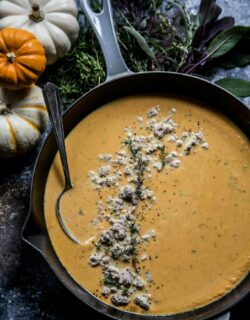 Pumpkin Cream Sauce with Ground Pork
Ingredients:
1 tbsp olive oil
1 lb ground pork
1 large shallot, minced
1 garlic clove, minced
1 cup chicken stock
1 cup pumpkin puree
1/2 cup heavy whipping cream
3 to 4 sage leaves, roughly chopped
1 tbsp chopped rosemary
1 tbsp thyme
1 large egg
1/2 cup Gruyere cheese
salt and pepper to taste
Directions:
In a large skillet preheated to medium-high heat add the olive oil and ground pork. Break up the pork using a wooden spoon. Cook until the pork is no longer pink about five minutes. Remove the pork from the skillet and set aside on a plate.
In a medium bowl combine pumpkin puree, heavy cream, sage leaves, rosemary, thyme, egg, Gruyere cheese, salt and pepper.
In the same skillet as the pork add a smidge more olive oil. Add the shallots, garlic, salt and pepper. Stir to combine and cook for a few minutes. Next, add in the pumpkin mixture. Continue to stir and then pour in the chicken stock. Keep adding more chicken stock as needed until desired consistency.
Remove the skillet from the heat and then stir 1/2 the ground pork. Reserve the remainder of the pork for the filling.
All images and text ©