quinoa granola parfaits with grapefruit & mint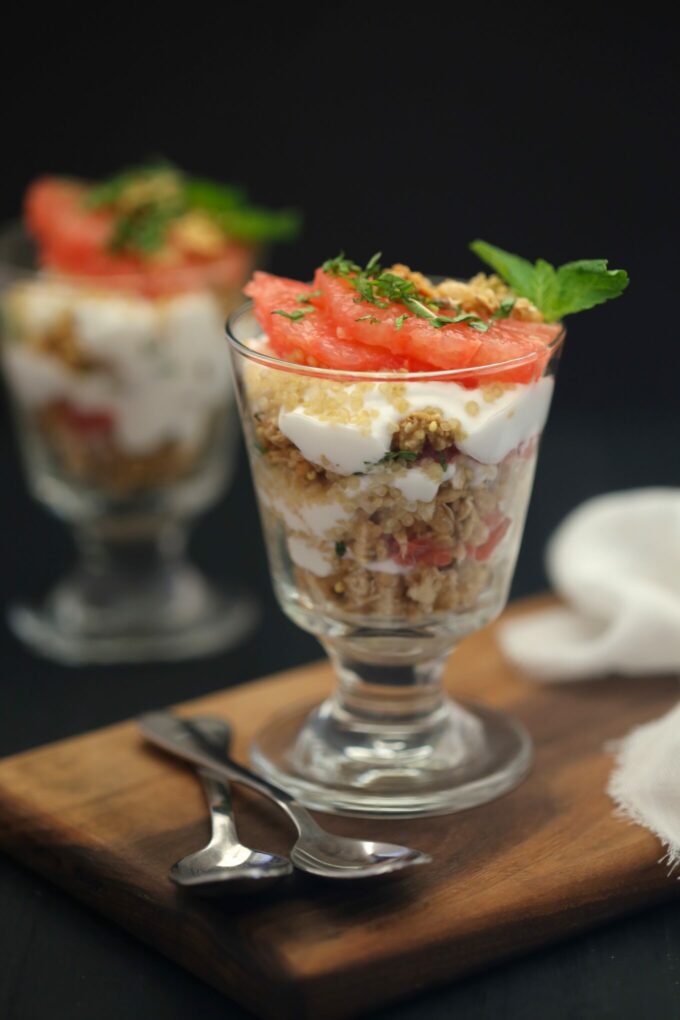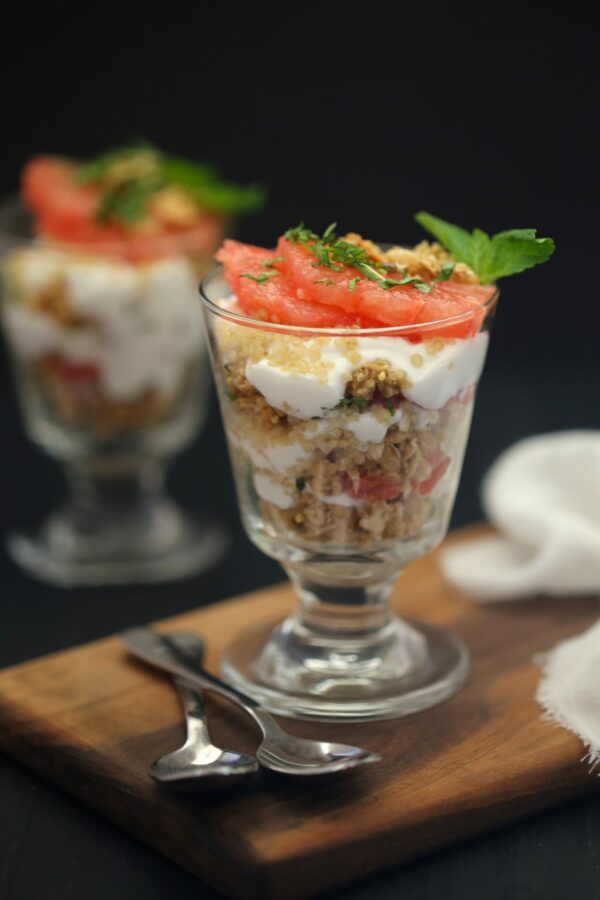 Surprise!!! Happy Virtual Baby Shower, Caroline!
I am super pumped today to celebrate Caroline and her soon-to-be second bundle of joy due in a few weeks! Caroline is the talented author behind the gorgeous and delicious food blog, Chocolate and Carrots.
Caroline is a true gem. I met Caroline at BlogHer Food Austin back in 2013. I was just getting my feet wet on the blogging scene when we started chatting it up at the Zip List party. We talked about everything under the sun, especially the in's and out's of Charleston because I was headed there on vacay after the conference and that's where she is from!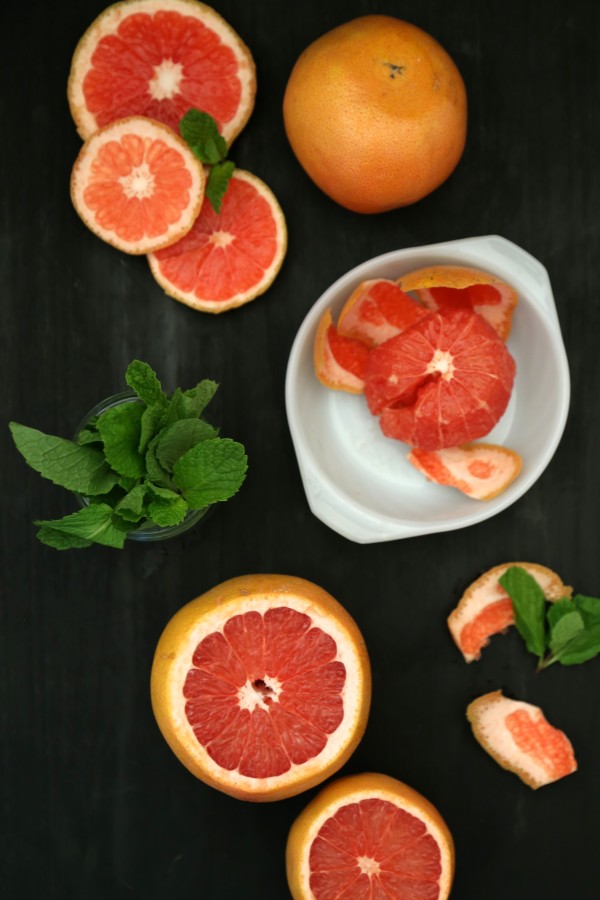 Caroline is as nice as the day is long and her warm personality shines through in her food. Um, hello, Snickerdoodle Donuts, Asian Turkey Meatball Soup, and Slow Cooker Apple Chicken Sandwiches. I am getting hungry just thinking about all of these delicious treats! Plus, her photography is simply stunning and so inspiring!
So today, a bunch of two-snaps up food bloggers and I are throwing Caroline a virtual baby shower full of citrus love! Since we are in the prime of grapefruit season, I thought a simple, yet flavorful breakfast parfait would be the perfect dish for a busy mom. Quinoa, honey granola, Greek Yogurt, fresh grapefruit slices, and mint piled high is the best way to start the morning. Plus, these can be made ahead of time so there's no fuss!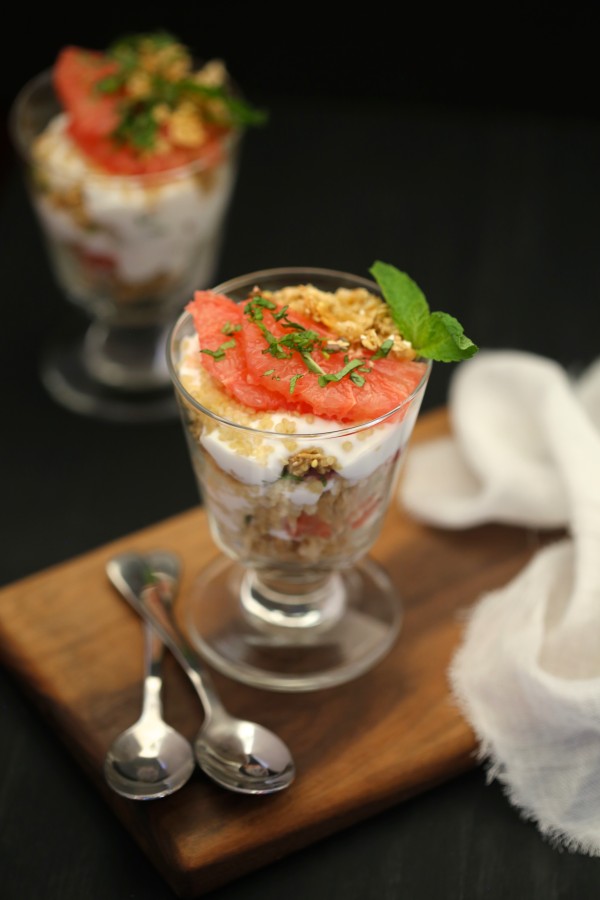 Make sure and check out the rest of the baby shower spread from some fabulous food bloggers!
Happy Baby Shower, Caroline!! We love you!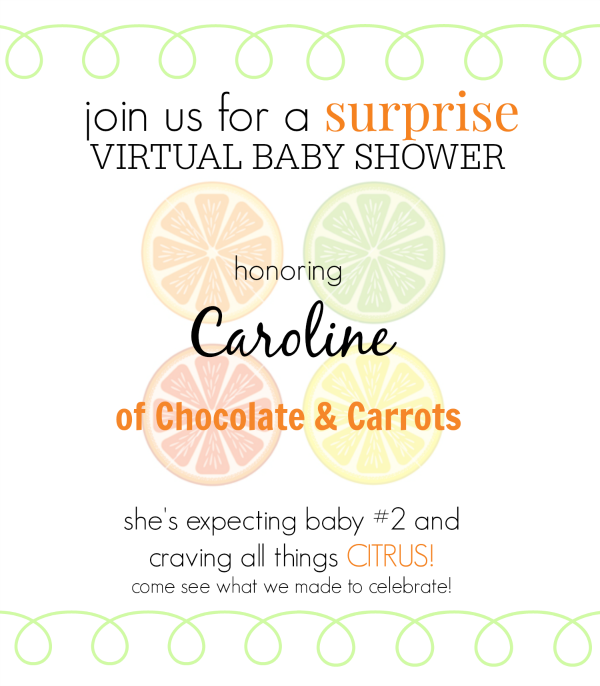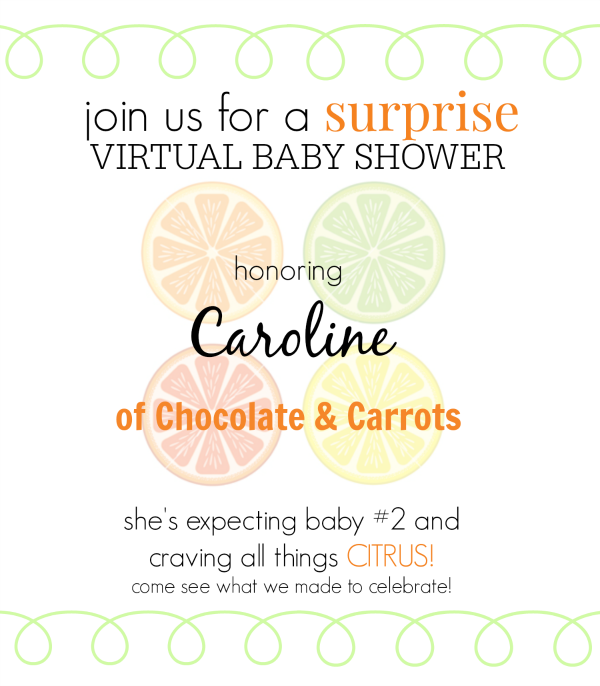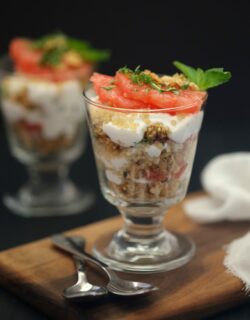 Quinoa Granola Parfaits with Grapefruit and Mint
Ingredients:
1 1/2 cups quinoa, cooked
1 1/2 cups granola
1 1/2 cups plain Greek yogurt
12 slices grapefruit, cut in half
1/3 cup fresh mint
Directions:
To make a one parfait, place 1/4 cup granola in the bottom of a glass. Next, top it with 1/4 cup Greek yogurt followed by 1/4 cup quinoa. Place two slices of the grapefruit on top and sprinkle the tops with mint. Repeat layering two more times. Once finished, garnish with more mint and serve immediately. Use the remaining ingredients to make parfait number two.
All images and text ©