roasted balsamic beet and burrata crostini with fresh mint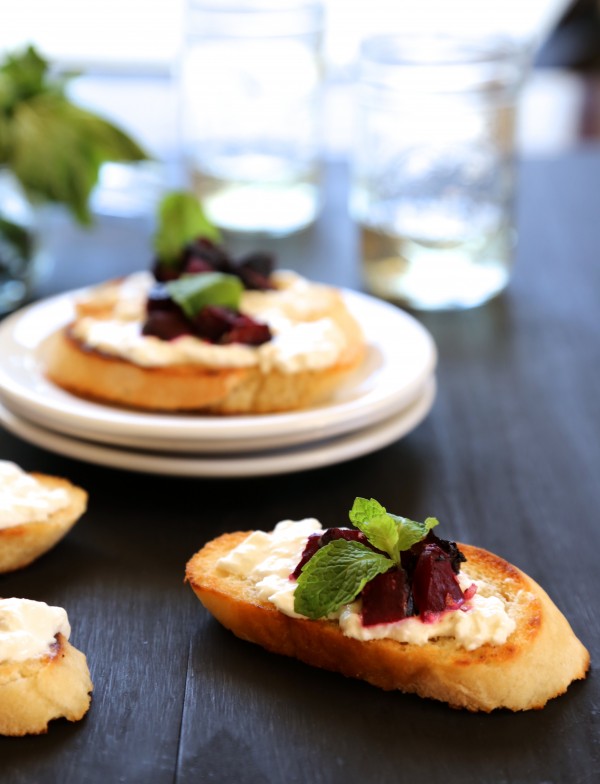 Over the holiday, I introduced Mr. B to burrata.
Let me back up for a second.
I've been hyping burrata for the past six months. Ever since Heidi went on a burrata hot streak this past fall, I've been burrata-ing it up. Of course, over indulgence never comes at opportune times. Every time I would purchase or make something with burrata Mr. B would be flapping his wings all over the world. Wait, is this where I realize that subconsciously, I am keeping burrata to myself? GASP.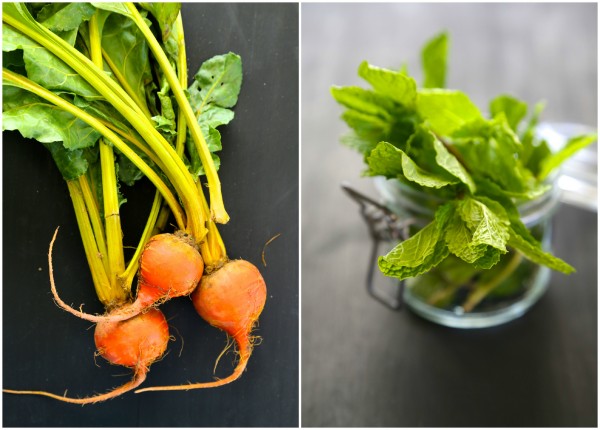 Poor Mr.B, sometimes, it's hard being the spouse of a burrata-hoarding food blogger. But! Not to fear folks, I finally whipped up a caprese burrata dish on New Year's Eve that had him saying, "Mmmmmm….burrata is legit. I think mozzarella just wept."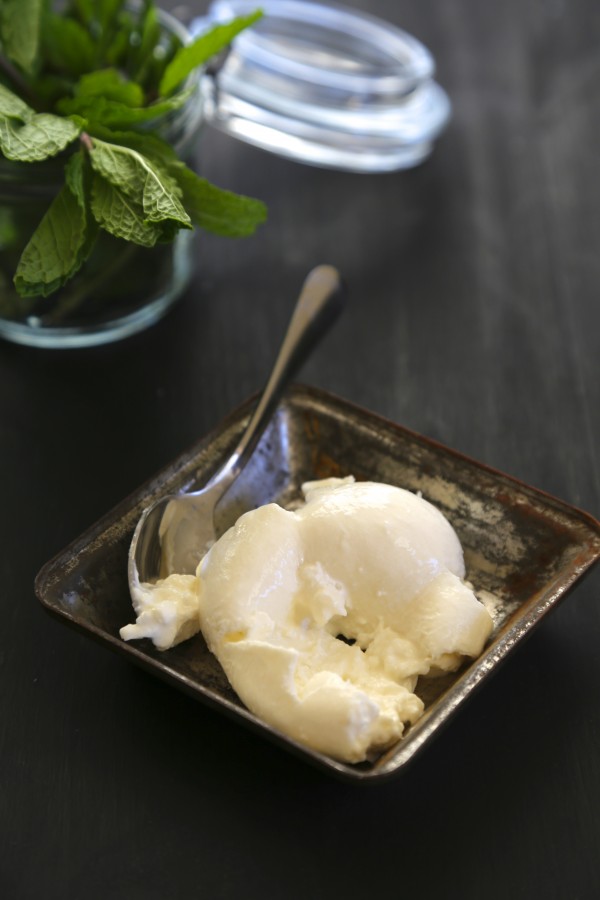 Since Mr. B going to be traveling again for pretty much the entire month of January, I figured I needed to whip up one more burrata themed appetizer before he left. I realize beets don't necessarily get along with most folks. They do kind of have an earthy flavor, like dirt paste to some people. But! If you roast beets with a little s&p and balsamic vinegar the dirt field tastes goes away. Trust me.
Spread some burrata on a golden crostini, top with the roasted beets, garnish with some fresh mint, and viola: healthy,creamy appetizer that has rabbit's asking for seconds.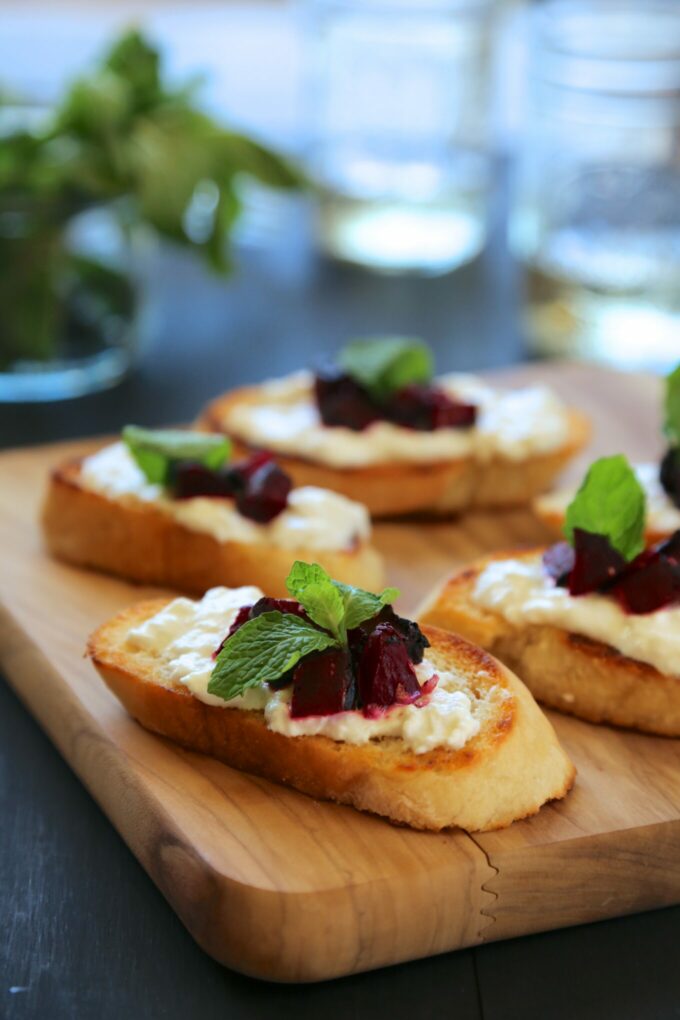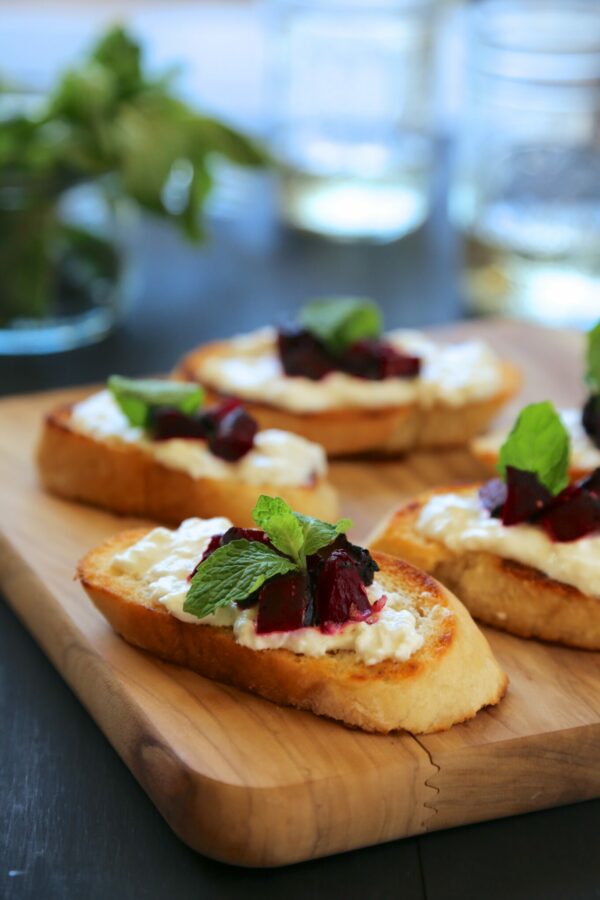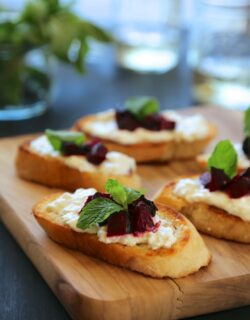 Roasted Balsamic Beet and Burrata Crostini with Fresh Mint
Ingredients:
5 large golden or regular beets, washed, stems removed
3 burrata balls, sliced into for small cubes
1 baguette, sliced
fresh mint,garnish
2 tablespoons olive oil
2 tablespoons balsamic vinegar
salt and pepper to taste
Directions:
Preheat oven to 400 degrees. Wrap beets in foil and drizzle with olive oil,balsamic vinegar, salt, and pepper. Place beets on a baking sheet and roast for about 30 to 40 minutes. Remove from oven. Let them cool slightly. You might want to wear gloves to keep the dye from getting on your fingers. Remove the skin and chop beets into cubes.
You can toast your crostini slices or not, whatever is easier. Spread some of the burrata on top of the crostini. Put some of the roasted beets on top and garnish with fresh mint. Repeat until all the slices have been covered.
All images and text ©