winter squash salad with quinoa, dandelion greens, & whole grain mustard vinaigrette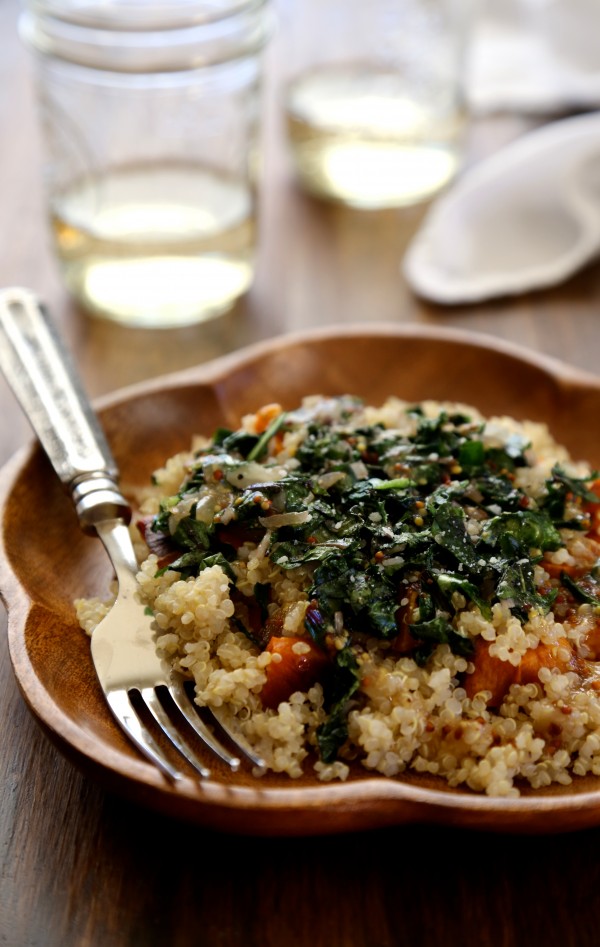 Well, it's officially the first full week back at the grind.
Anyone else feeling like a zombie punching keys on keyboard and slightly drooling on themselves? Just me? Fantastic. Even though I am struggling with zombie-itis at the moment, I do have high intentions of making the most of 2014.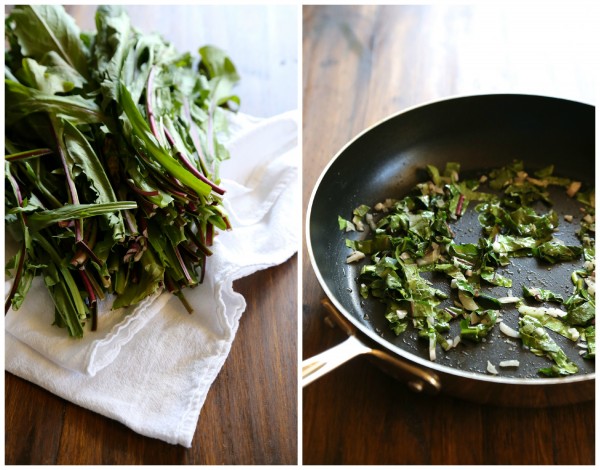 Last year was bonkers…..in a good way for CGM. But as someone that constantly looks for ways to improve, challenge, and Chuck Norris kick my own butt, I really want to push the envelope in 2014. I have a few ideas up the 'ol sleeve, but some are going to take awhile to come to fruition. Hence, the need for more patience!
So, to start this year off by picking up the right fork, I figured we are going to need a little brain food to get our engines started. I realize there are 4,694 salad recipes circling the great "interwebs" at the moment so I will spare you the traditional rabbit food. Instead, let's turn over a new leaf (<—— I'm clearly hysterical).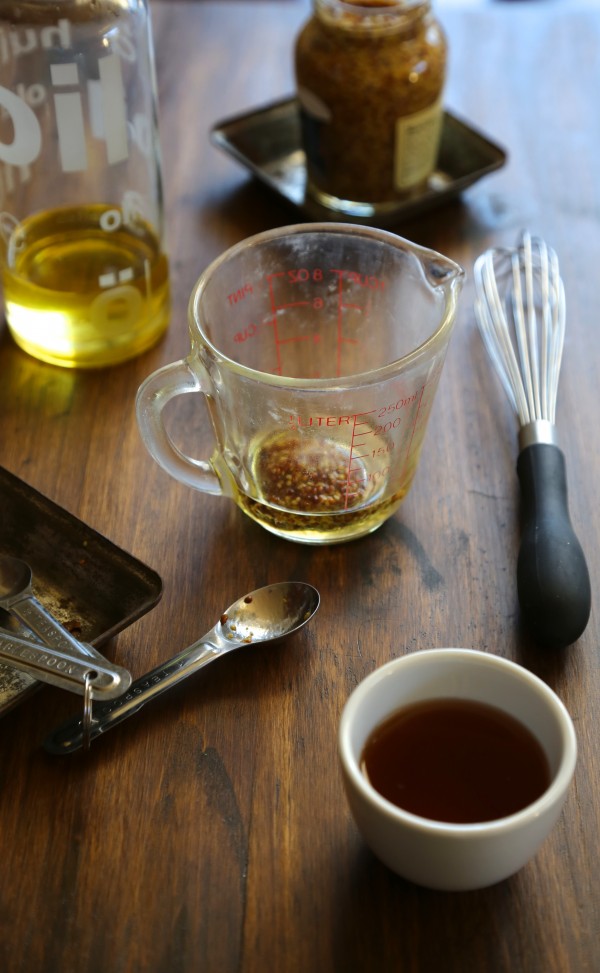 If winter had a poster child for a salad this would be it. Squash, quinoa, dandelion greens (which by the way is full of zillion nutrients), and to finish it off, a spice sans cream vinaigrette making Caesar totally jealy.
Now, about that Chuck Norris kick…..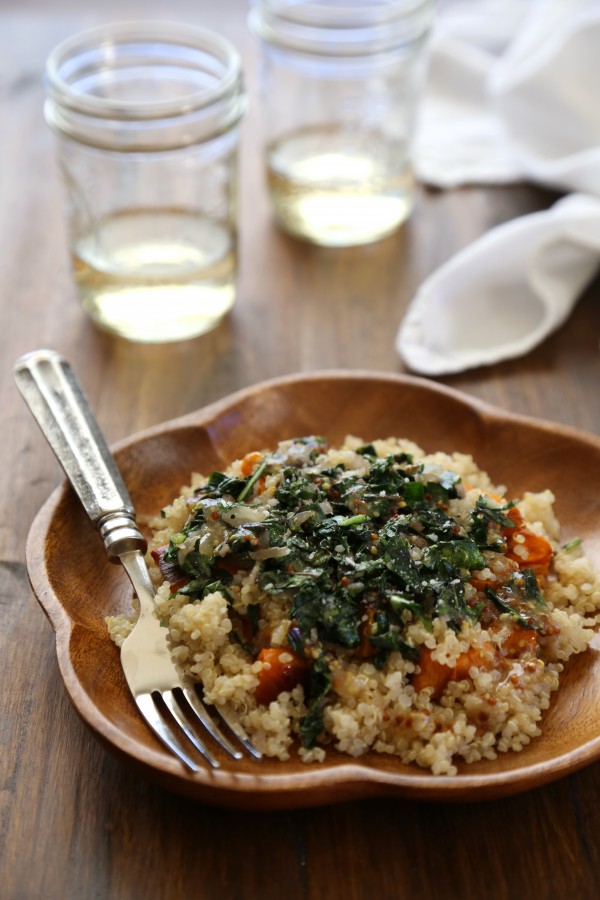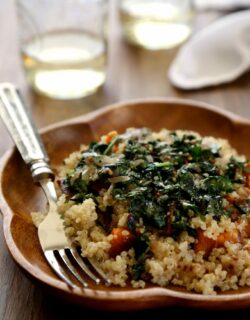 Winter Squash Salad with Quinoa, Dandelion Greens, & Whole Grain Mustard Vinaigrette
Ingredients:
for the salad:
3 cups quinoa, cooked
3 cups favorite winter squash, cooked
2 cups dandelion greens, rinsed, trimmed, chopped
1/2 cup red onion, diced
Parsley, garnish
1 tablespoon olive oil
1 garlic clove, minced
salt and pepper to taste
for the vinaigrette:
1/4 cup olive oil
2 tablespoons whole grain mustard
1 teaspoon red wine vinegar
squeeze of lemon juice
salt and pepper to taste
Directions:
for the salad:
In a medium skillet preheated to medium heat, add olive oil, garlic, and dandelion greens with salt and pepper. Cook until softened and remove from heat.
To serve the salad, combine quinoa and squash.Top with dandelion greens, red onion, and parsley. Drizzle vinaigrette over the top!
for the vinaigrette:
In a bowl, whisk all the ingredients together until combined.
All images and text ©