rocky road nutella bars with candied pistachios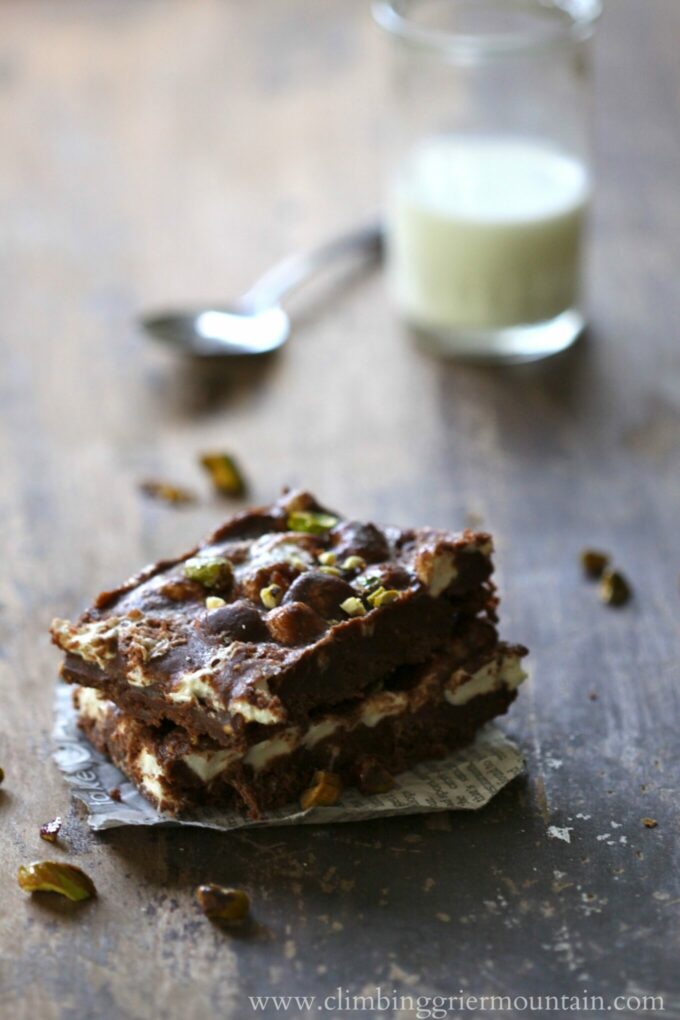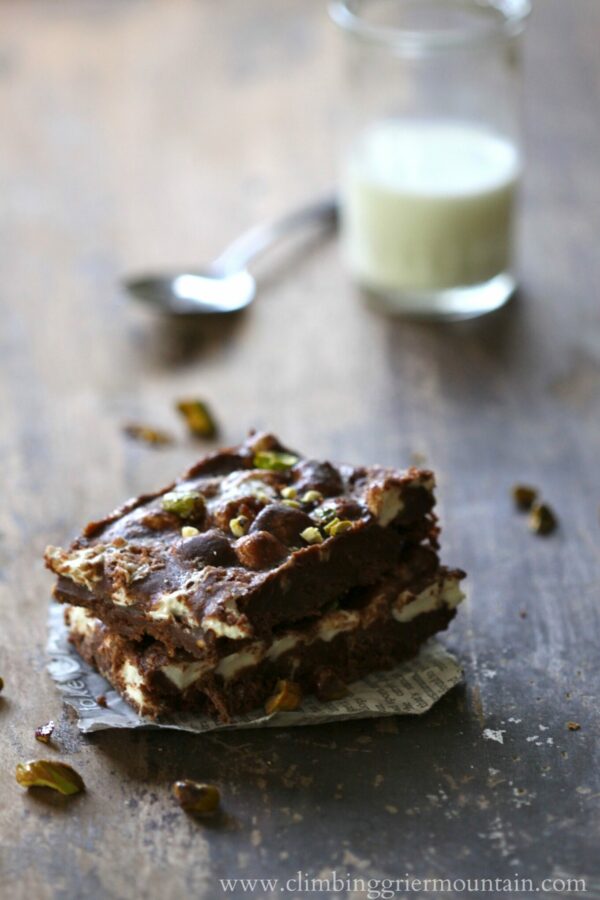 I had a frightening dream the other night.
Like pee your pants, wake up and say, "It can't be real", sleep with a night-light on afterwards type of horrifying dream.
You guys, I had a dream that every DVR in the world vanished. Disappeared. Gone. No one could explain why. It was like a DVR boogie man came out of a black technology hole and snatched them all up. So instead of recording all seventeen of my favorite shows, I could only record one. . . on VHS.
NOOOOOOOOOOOO! 
When I awoke from my dream, I freaked out and immediately had a subconscious battle of what show to record. Big Bang Theory or The Bachelorette? Million Dollar Listing or Top Chef? Giada or Ina? How could I possible choose?! Wait. We don't even have blank tapes! In midst of a panic attack, I shook Mr. B and said, "BABE! We don't even have tapes!" Mr. B still lay fast asleep and I shook him again, "BABE! Never mind. We totally have tapes and a VCR. We are golden."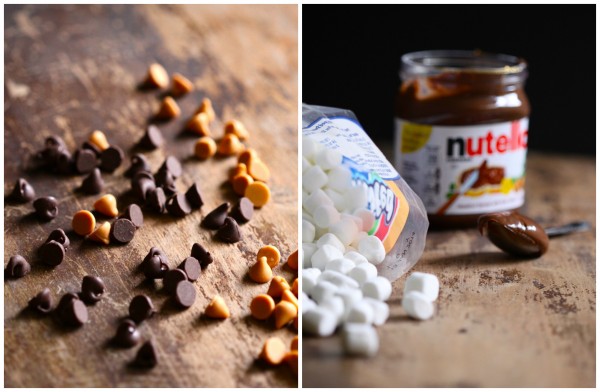 Even though I really didn't shake Mr. B and shout from the high heavens about our VCR inventory, although I felt like I did, this is the point where you tell me, "Lauren you are major bonkers". I realize VHS recording was a reality not that long ago. In fact, Mr. B and I were the last ones to convert to the digital recording days. But friends I have to tell you, I don't think I could go back. Could you imagine have to take care of VHS tapes and pressing the stop record button manually? OH THE HORROR!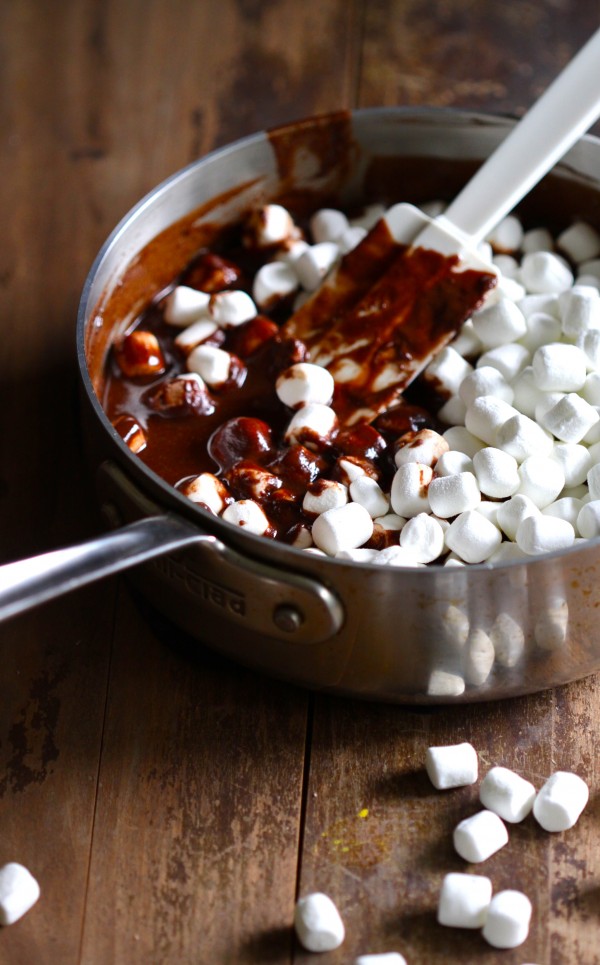 Well, thankfully we don't have to worry about the DVR vanishing today, so let's talk sweets instead. If you read this blog, you know I'm not much a baker. I've got a case of the serious black yeast thumb or flour-challenged if will. That's why I am completely smitten with these Nutella bars. No flour required. Just a bunch of melting business followed by a little chill action in the fridge. It's easier than figuring out the moral plot in a Full House episode.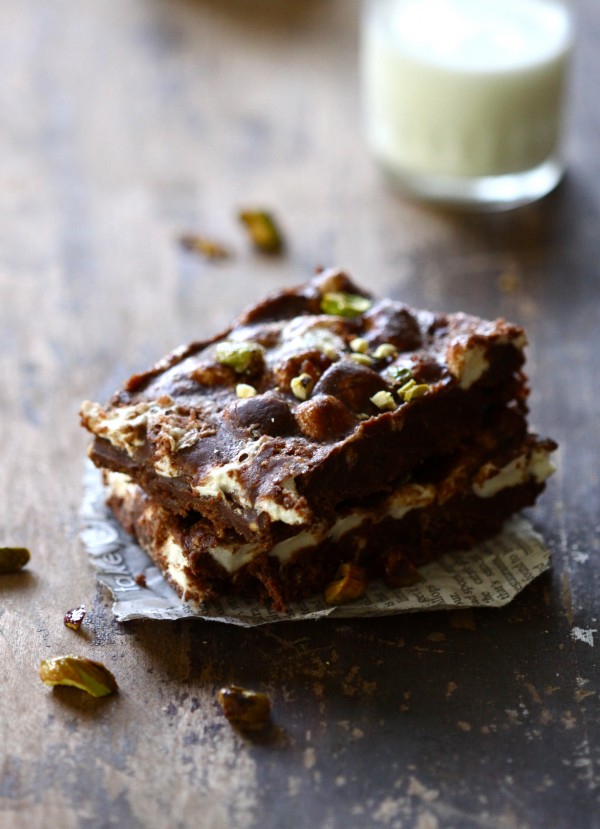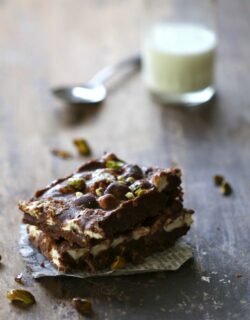 Rocky Road Nutella Bars with Candied Pistachios
Ingredients:
for the bars:
3/4 cup semi-sweet chocolate chips
3/4 cup butterscotch chips
1 cup Nutella
1/2 cup unsalted butter, room temperature
2 cups mini marshmallows
for the pistachios:
1 tablespoon sugar in the raw
1/4 cup pistachios, shelled
1 1/2 teaspoons granulated sugar
1 1/2 teaspoons hot water
Directions:
for the bars:
Preheat a medium saucepan to medium heat. Melt the butter, chocolate and butterscotch chips, and Nutella. Whisk slowly until combined. It will take a couple of minutes. Remove saucepan from heat and gently fold in the marshmallows. Spray an 8 x 8 pan with non-stick cooking spray. Pour batter into pan and place in fridge for at least 3 hours or until set. Serve bars with candied pistachios on top.
for the pistachios:
Preheat oven to 350 degrees. In a small bowl, combine all ingredients. Place the pistachios on a baking sheet and bake for about 8 minutes. Remove from oven, cool, and chop.
adapted from the Roder Family Cookbook
All images and text ©