trip recap: table rock lake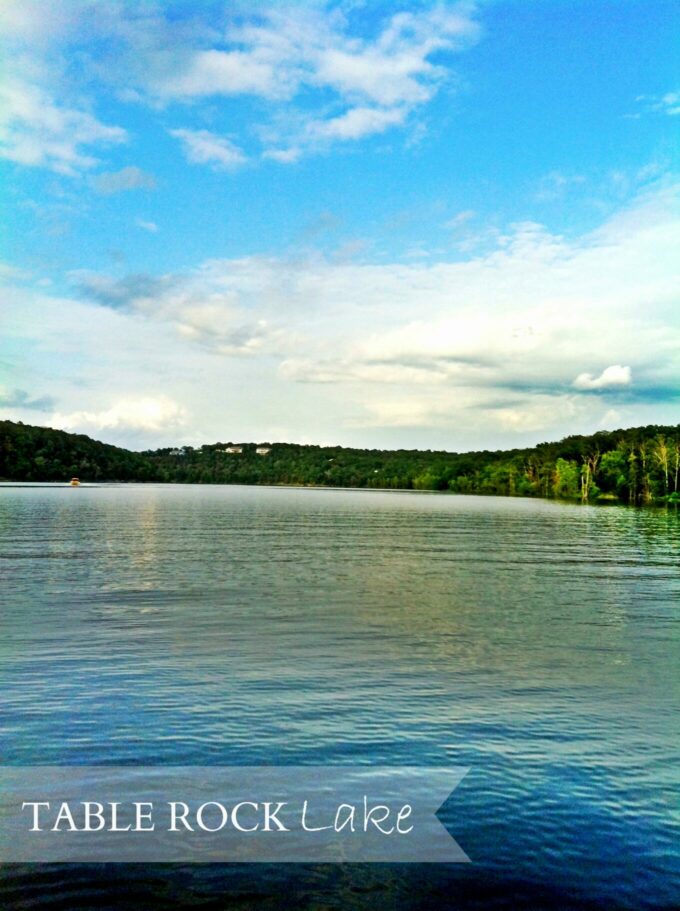 A couple of weeks ago, Mr. B and I traveled to Table Rock Lake to spend some much needed vacation time with my immediate family. I have been visiting Table Rock Lake in southwest Missouri since my mullet-haircut-sporting, yellow-polka-dot-bathing-suit-wearing, and Cabbage-Patch-doll-playing years. Man, I miss the 80's!
Still, every time I visit the lake, I feel as though it's for the first time. My anticipation builds weeks before our departure. I find myself daydreaming about watching the waves crash onto the rocky shore, licking the melting ice cream sandwiches off my hands at the marina, and finally solving the mystery of the otter kingdom. Table Rock Lake is a giant outdoor playground full of endless possibilities that will expand your horizon and nourish your soul.
Let's take a look back. . .
We arrived at Table Rock Wednesday afternoon just in time for happy hour to commence. The weather was unusually cool for this Southern-like area, but no cause for complaints after multiple 100+ degree days in July. Everyone chit-chatted on the front porch and expressed excitement for the week long stay – so much to do, so little time was the final consensus.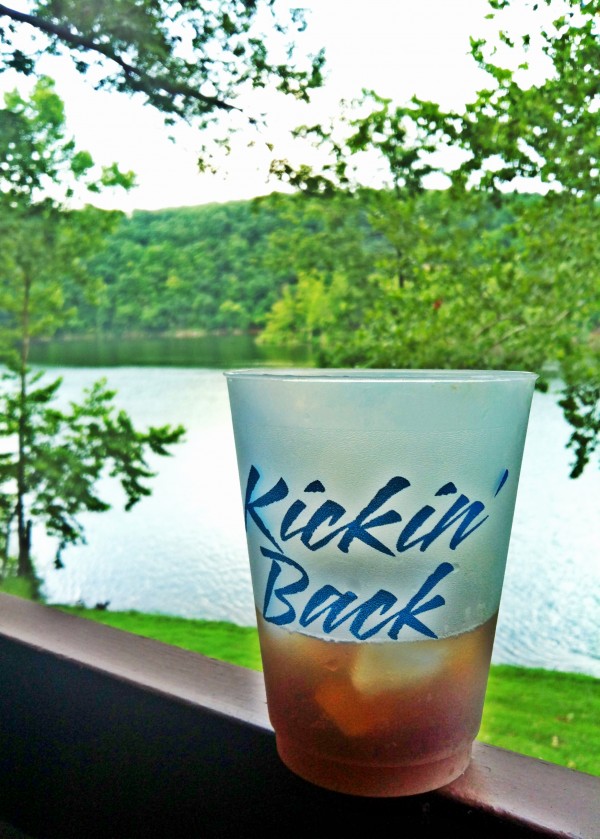 With the sun starting to set, we decided to dine al fresco for dinner. Sunsets at the lake are beautiful as the sun glistens off the water. Dinner included a spread of steaks, salad, assorted peppers, red wine, a little more wine, and deep conversation discussing random factoids.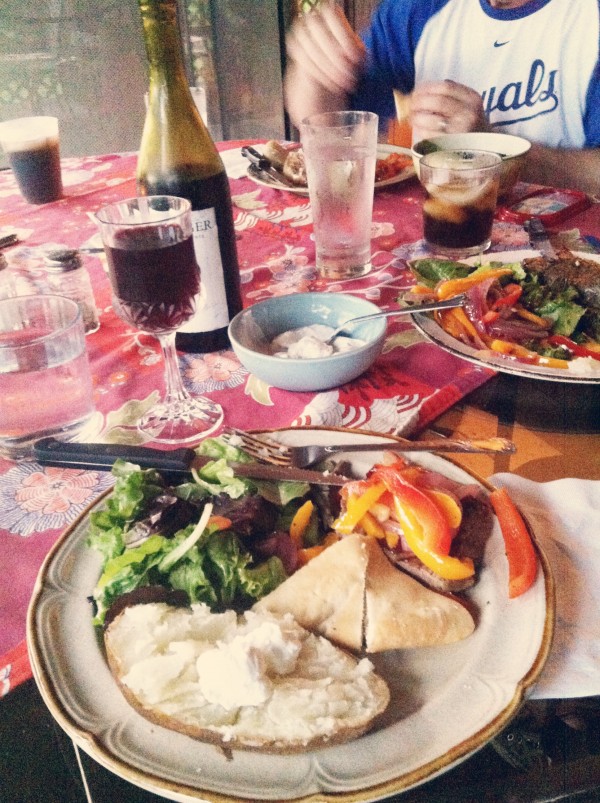 Thursday morning we all slept in thanks in large part to the rain. The lake takes on a somber feel which doesn't bother me a bit because that means I get to spend more time coloring and reading nursery rhymes to my niece, Josie. At fourteen months her little personality is beginning to shine. She has a fantastic sense of humor and is curious about everything!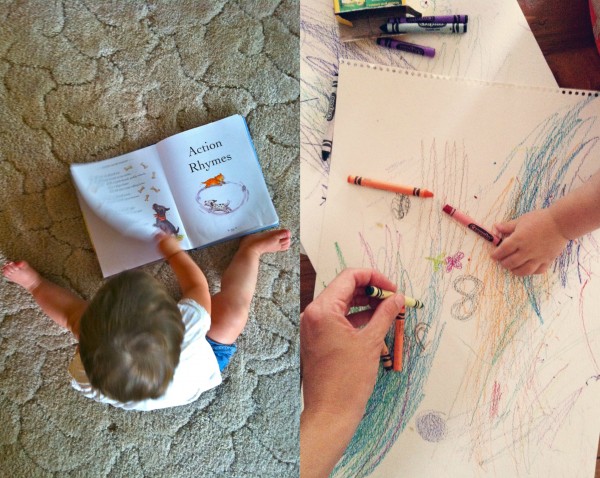 The rain clouds lifted just in time for a late afternoon boat run. When I was a little girl, my Grandfather called me Flossie Belle. I was the first girl born in the third generation of Wurths so to honor my Grandfather, my dad named the boat Flossie Belle. Pretty sweet, huh? Anyways, Table Rock Lake is known for it's semi-clear water and warm temperatures. For me, it's better than the ocean because you get all the same perks, just minus the whole shark and jelly situation.
We cruised around the lake soaking up the sporadic sun rays. Sadly, the wooden skis I learned how to ski on died. RIP Dick Popes. Maybe this was the universe telling me to put on my big girl panties and start to like slalom skiing!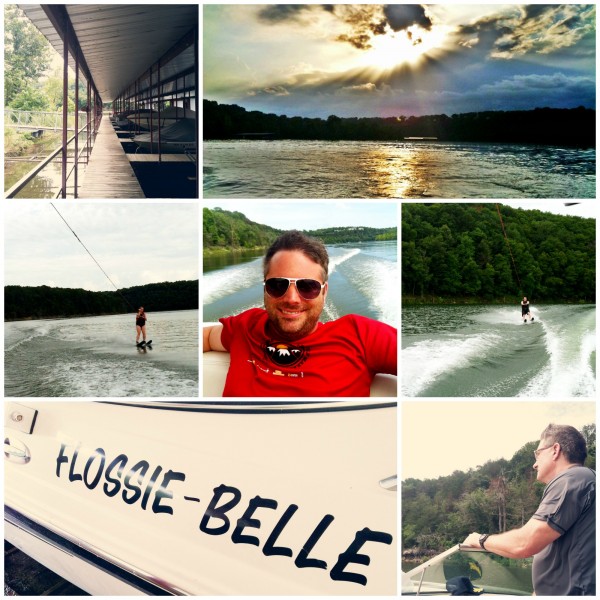 After our boat run, we immediately dove into cocktail hour. White Russians, anyone? This is one of my Mom's favorite drinks so I asked her what is the proper way to make this famous cocktail. First, buy Kahlua Especiale. It's a little more expensive, but worth the depth of flavor. Second, fill a cocktail glass with lots of medium crushed ice. Pour 1 jigger of good vodka over the ice followed by 2 jiggers of the Kahlua Especiale. Third, pour half-n-half over the mixture. Add a cocktail straw, but do not STIR! Cheers!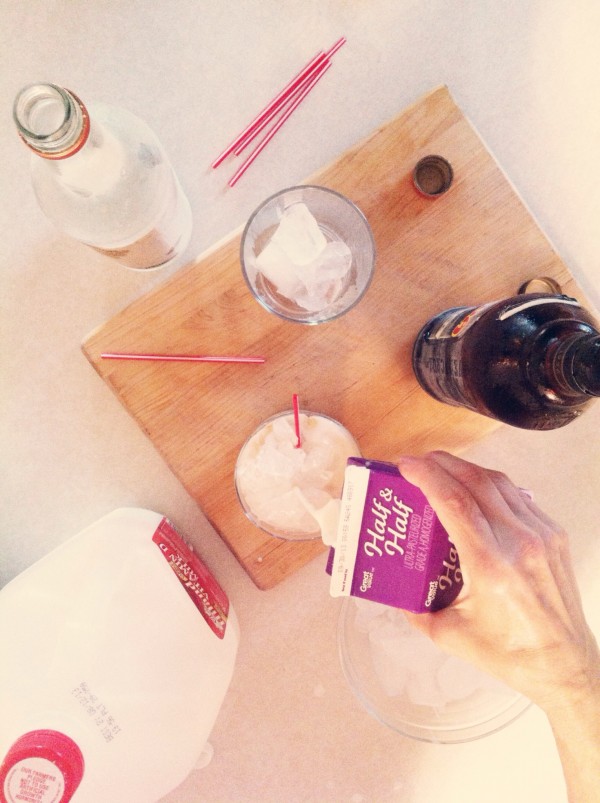 With eight grown adults around, we split nightly dinner making between couples. John and Kitty were up first and made their famous fried chicken! Definitely need to grab that recipe!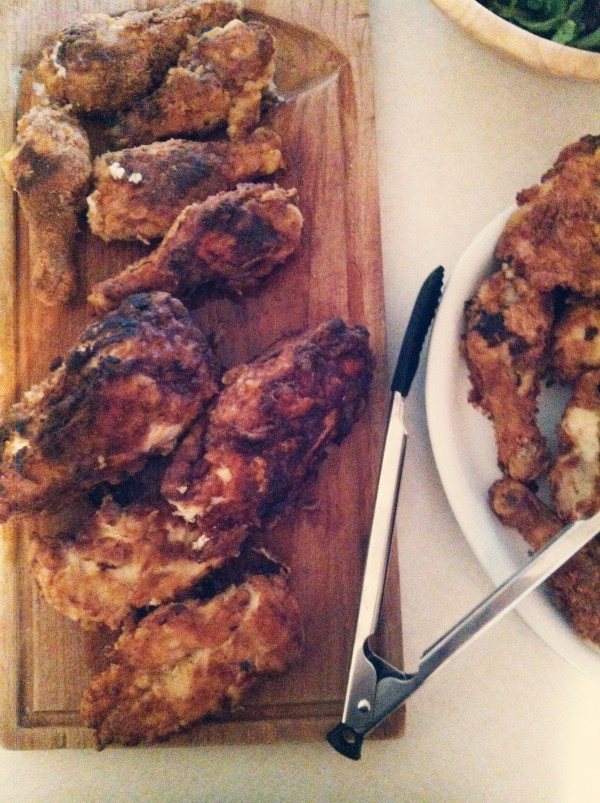 Once dinner concluded, the board games commenced. Apples to Apples and trivia were among the top contenders – Can you guess the proper term for writers cramp? My mother was the only one who nailed the answer.
Friday morning we awoke to more rain. Still a good excuse to catch up on reading and blogging stuff. I had a blast cooking in a different kitchen and using other props. I'm kind of thinking we need to implement a food blogger kitchen swap because it really helps to get the creative juices flowing. This was also a good time for a photo a shoot with Miss Josie. I call this one, French Baby Bottle.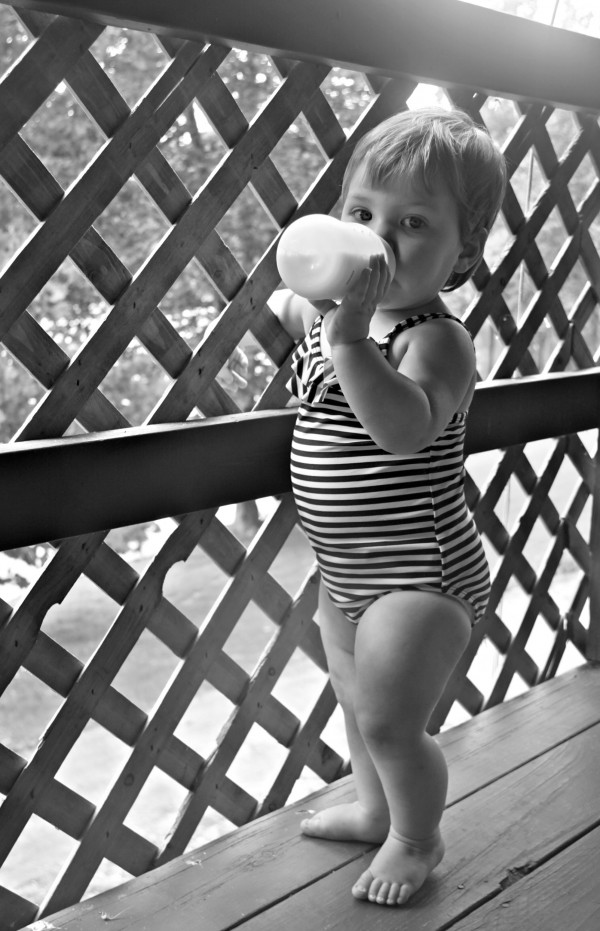 And like clockwork, the clouds lifted and it was time for another boat run! Josie had a blast waving to all the skiers, especially her daddy. I could cruise around this giant lake with a beer in my hand for hours!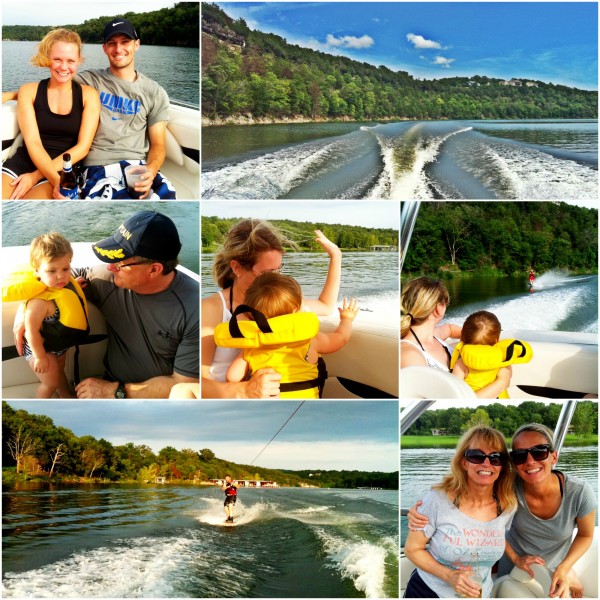 Dinner Friday night was cooked by Mr. B. and yours truly. On the menu – Pioneer Woman's Spicy Pulled Pork Sammies, Grilled Corn with Butter and Seasoning Salt, Coleslaw, Maple and Bourbon Baked Beans. Everyone went bonkers over the pulled pork. P-Dub knows her meats!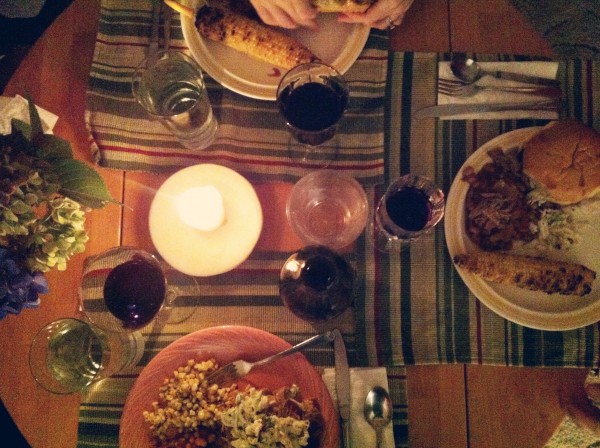 Saturday was our last and final full day at the lake. We decided to start the day off on the right foot since the forecast called for little to no rain. French toast with syrup and powdered sugar was on the menu. I can't tell you the last time I ate French toast for breakfast. Clearly I am bonehead and need to action it more often.
With our bellies full and ready for sun, we headed to the boat. First stop was to the marina to fuel up and grab a few essentials. Since it was customer appreciation week, they had a live band playing and free hamburgers and brats!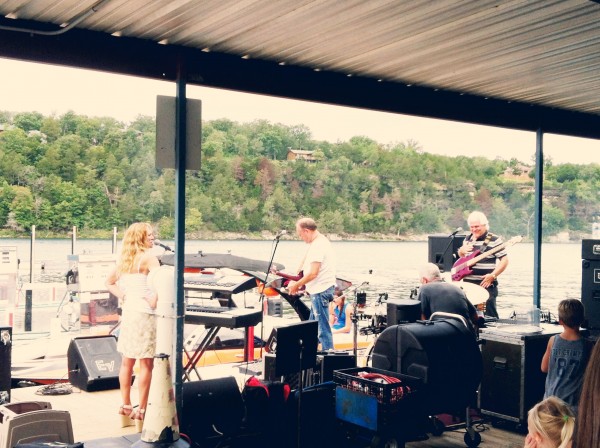 After our pit stop, we cruised to point 25 where boats marinate (kind of a like a party cove) and you can jump off the cliffs. Yours truly is not friends with heights so I left the jumping to my brothers and hubs. Hey, someone had to watch the boat and keep the beer from getting HOT.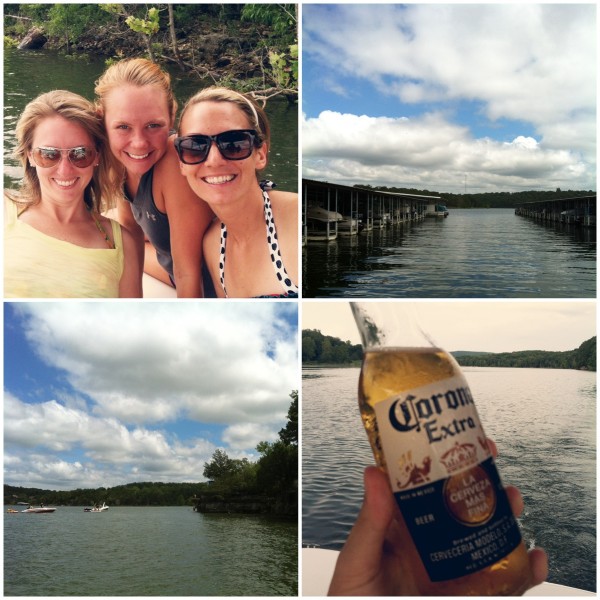 Once we arrived back from our afternoon cruise, Mr. B and I decided to take the kayaks out for a spin. We ventured off into one of the cove channels so Mr. B could fish while I putted around. The water was placid and all you could hear was the wind rustle through the trees. We did see a couple of deer run up to the lake. A few turned around, but one swam across the channel super fast! Mr. B and I both looked at each other and simultaneously said, "Deer can swim?"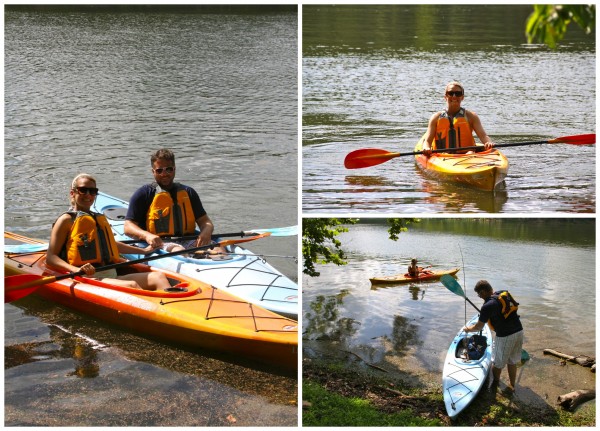 With the sun starting to set, it was time for one last cocktail hour and appetizers. Shiner Bock and guacamole, anyone? Our final dinner was a mez of things for a taco bar – ground beef, leftover pulled pork, corn, black beans. Chipotle would have been jealous.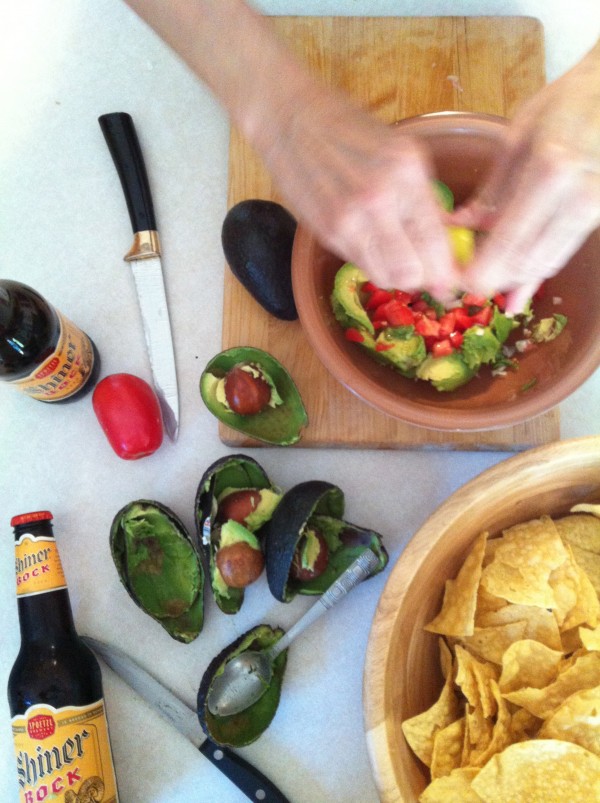 We ended the evening with a little story time with Josie and by playing Password, which I completely suck at! Pictionary, I'm your girl. Apparently I need to work on my verbage.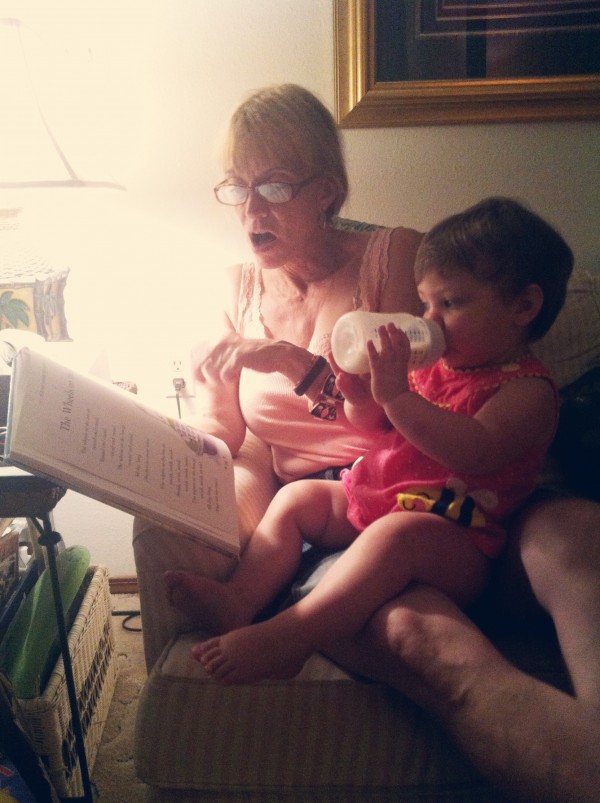 And just like that, our time at the lake came to an end. We had an amazing time just hanging out and being together as a family. Looking forward to next year!