shrimp po' boy carrot cajun soup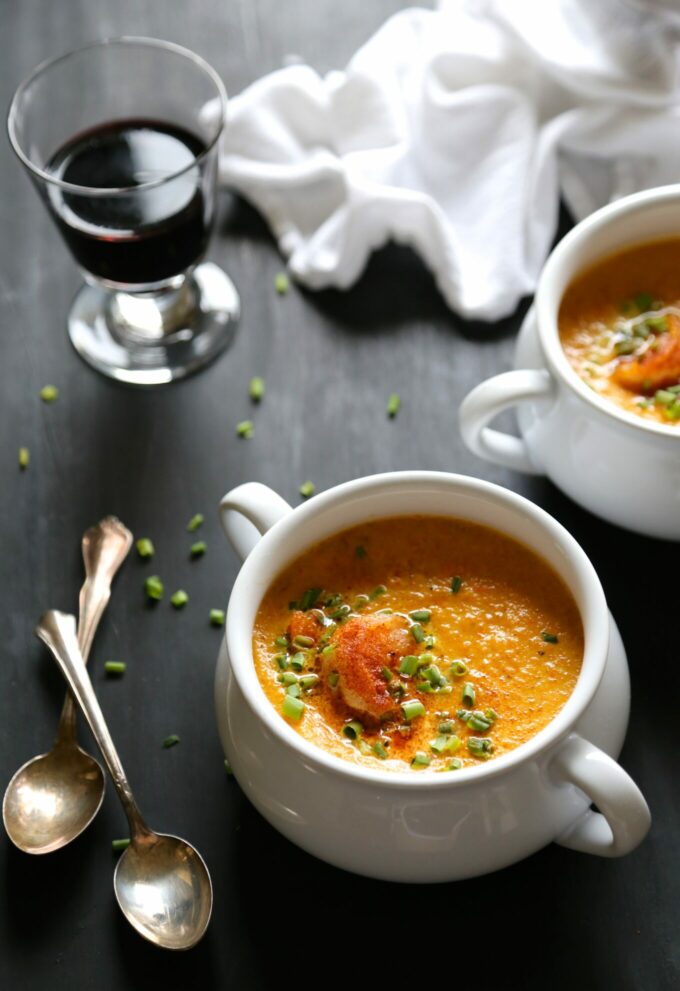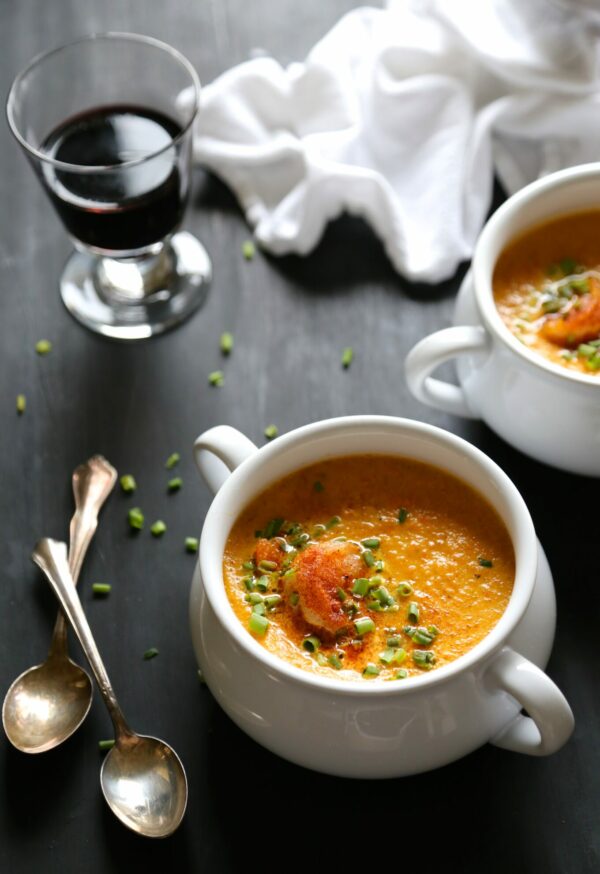 Is it me, or is warm soup kind of awkward to make in the summer?
Maybe not so much of the cool kind like gazpacho. Nothing beats a refreshing, spicy chilled veggie soup on a sizzling hot day. But when I say awkward, it's like a scene from the movie, My Big Fat Greek Wedding, when Ian's mom brings a bundt cake to the Greek barbecue and they all look at her like she is off her rocker.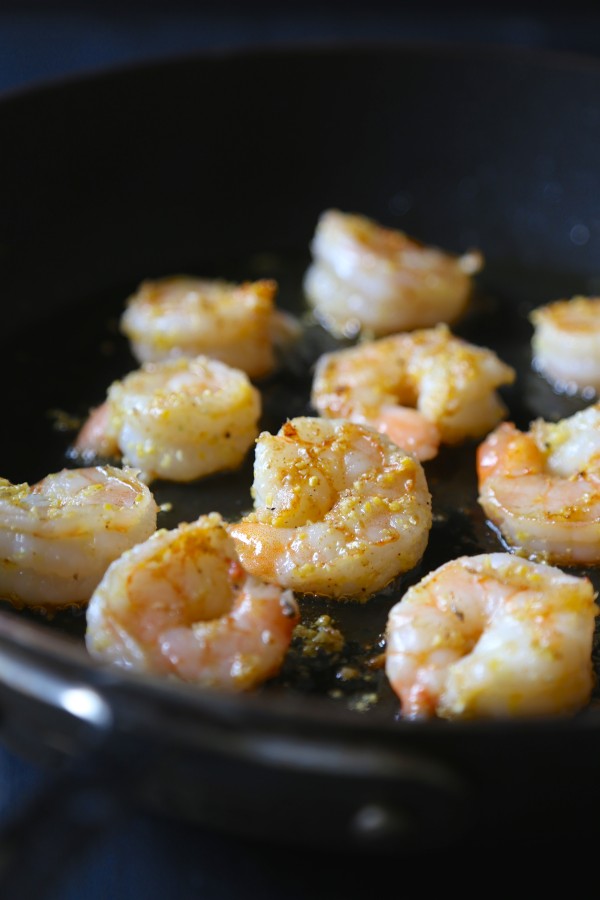 I feel the same looks are applied when someone brings soup to a backyard barbecue. People look at you funny because a) they know you stood over a hot stove to make the soup and b) you had the balls to pack it and actually bring it to the backyard party. But! Even though people look at you with question, they end up eating it because soup is always good. Does this make any sense?
Anyways, I could eat soup year round, rain or shine, because it's one of those dishes that takes zero effort to make. Case in point: this Shrimp Po' Boy Carrot Cajun Soup takes less than thirty minutes to make and is full of flavor.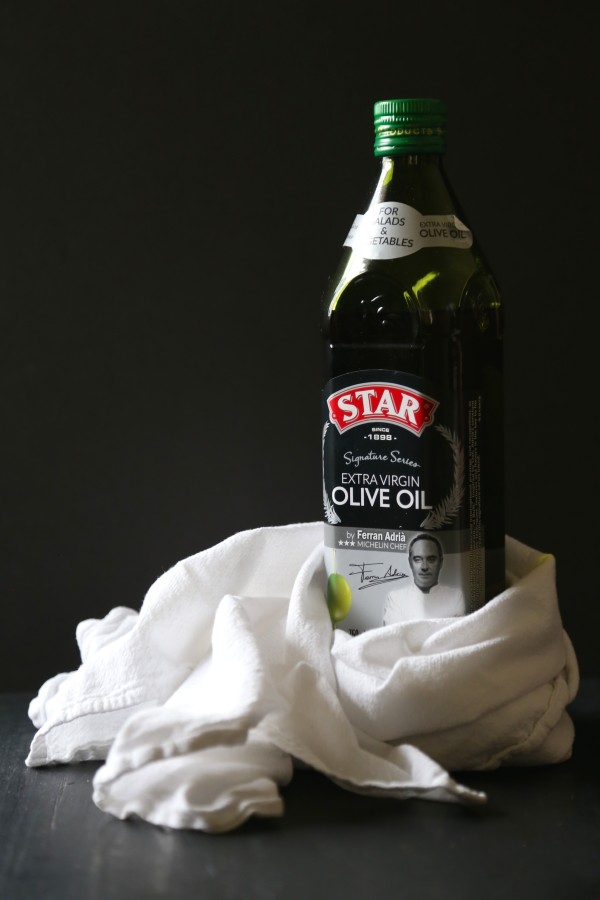 I used a great extra virgin olive oil as the base created by Chef Ferran Adria, who works with Star Fine Foods. Mix this extra virgin olive oil with Cajun seasonings, onion, carrots, cream, and you have the makings of a backyard barbecue party approved soup!
If you gets stares, ask what the Greek word is for bundt cake?
***This post was sponsored by Star Fine Foods. As always, all opinions expressed are 100% my own.***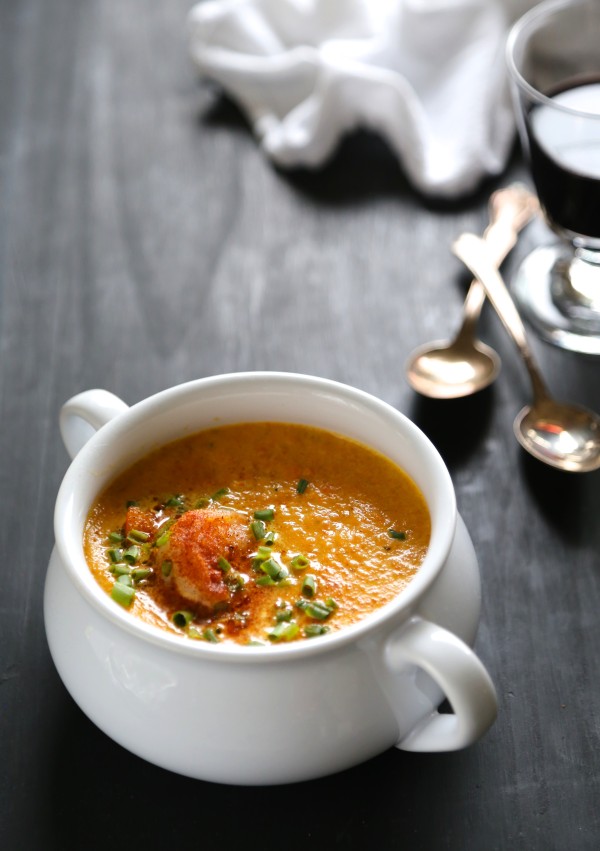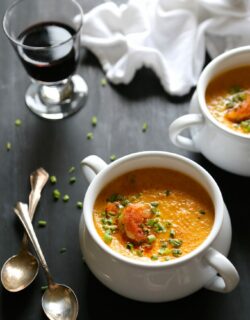 Shrimp Po' Boy Carrot Cajun Soup
Ingredients:
for the shrimp:
12 large shrimp, peeled and deveined
1 tablespoon extra virgin olive oil
1/2 tablespoon Cajun seasoning
1/2 cup fine cornmeal
salt and pepper
for the soup:
4 tablespoons extra virgin olive oil
1 yellow onion, diced
1 lb carrots, peeled and chopped
4 cups chicken stock
1 tablespoon Cajun seasoning
1/2 cup whipping cream
chives for garnish
salt and pepper to taste
Directions:
for the shrimp:
In a large bowl, combine cornmeal, Cajun seasoning, s&p. Toss the shrimp into the bowl coat the shrimp with the cornmeal mixture. It doesn't have to be completely covered just enough to get some texture on the shrimp. In a large skillet preheated to medium-high heat, add the olive olive. Working in batches saute the shrimp, about a minute per side. Remove shrimp from skillet and set aside.
for the soup:
In a large Dutch oven, preheated to medium-high heat, add the olive oil, onion, s&p. Saute onion until softened about three minutes. Next, add the carrots and Cajun seasoning. Continue to cook until the carrots have softened about five minutes. Next, add the chicken stock and bring the soup to a boil then to a simmer. Cover and cook for about 15 to 20 minutes. Once cooked, turn off the heat and blend the soup in batches in a blender or use an immersion blender right in the pot. When the soup is to the right consistency, stir in the cream. Ladle the soup into bowls, add the shrimp, and garnish with chives.
All images and text ©