Slow Cooker Chipotle Bourbon Chicken Wings
Disclosure: This post is sponsored by Just BARE Chicken®. As always all opinions expressed are 100% my own.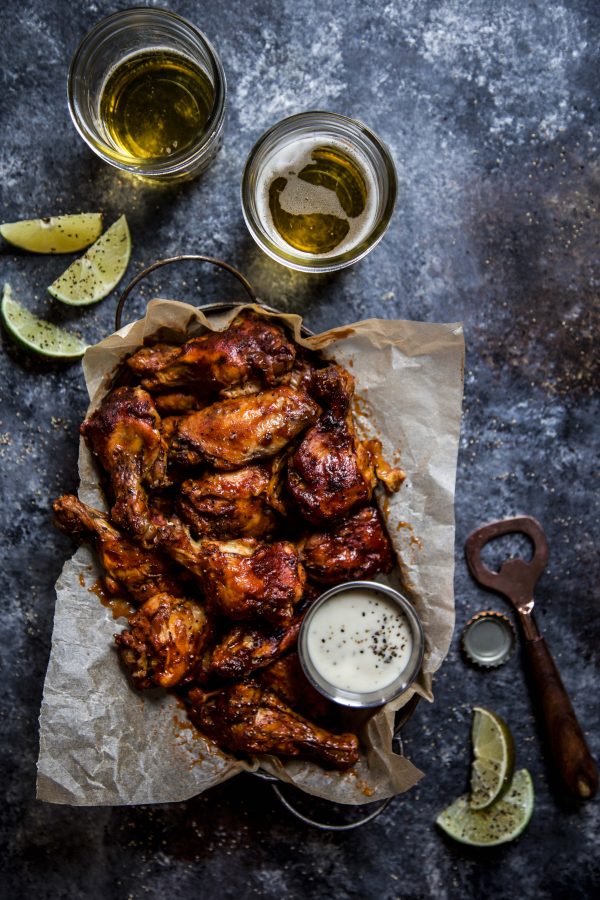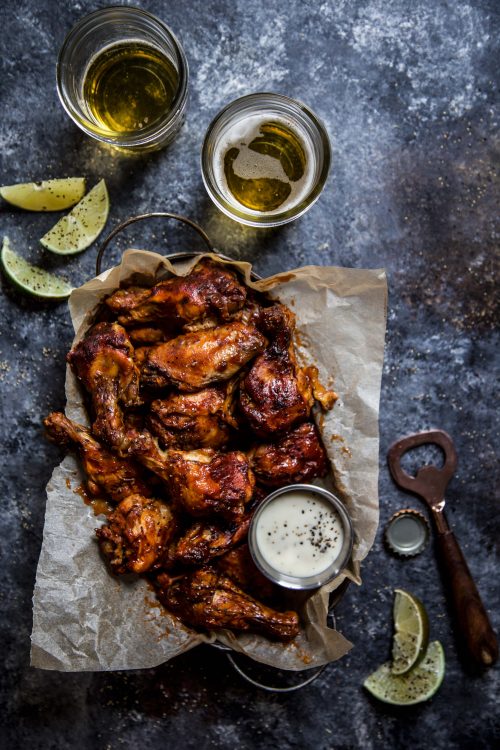 Tailgating.
What are your must haves? Chili? Brats? Artichoke Dip? My personal favorites are seven layer dip, mac and cheese, gumbo and of course, wings.
If you think about it, tailgating is like a national holiday spread out over six months. Fans of all kinds show up at a football stadium, prop up their table and serve food. How is that different from Thanksgiving? Or Christmas?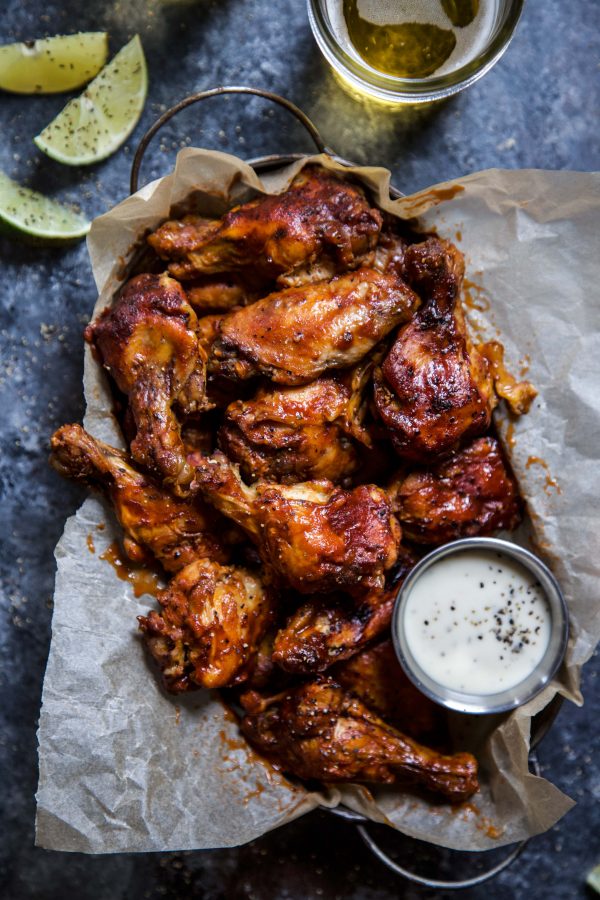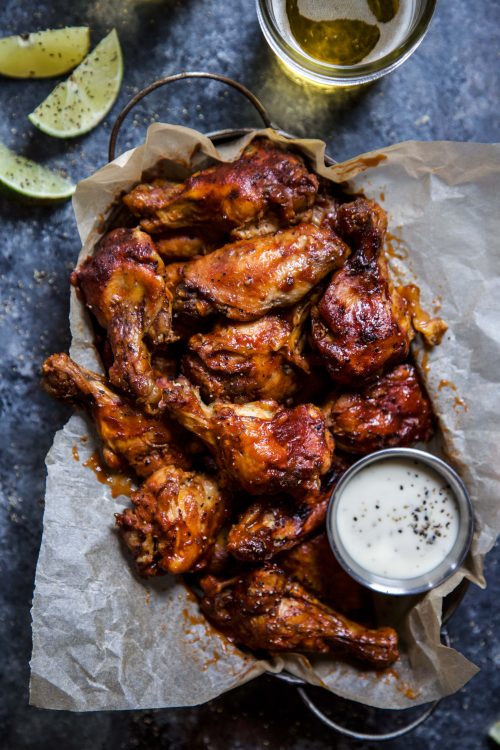 The usual suspects always stop by the tailgate, along with some un-announced guests like my uncle Larry who always eats us out of deviled eggs. Once the game is over you repeat the process the following week. I might be onto something here. Maybe tailgating should be a national continuous holiday?
Well, while we contemplate this very important topic, we need some substance. To keep with the tailgating theme I made you guys these Slow Cooker Chipotle Bourbon Chicken Wings. The secret to these wings is the included bourbon and chipotle sauce, but what makes these bad boys an 11/10 situation is that these are Just BARE chicken wings.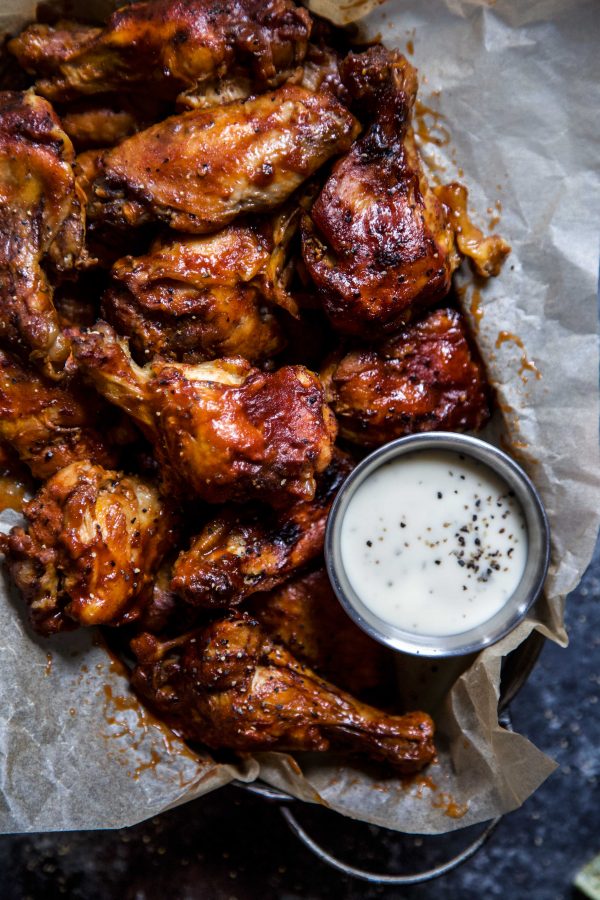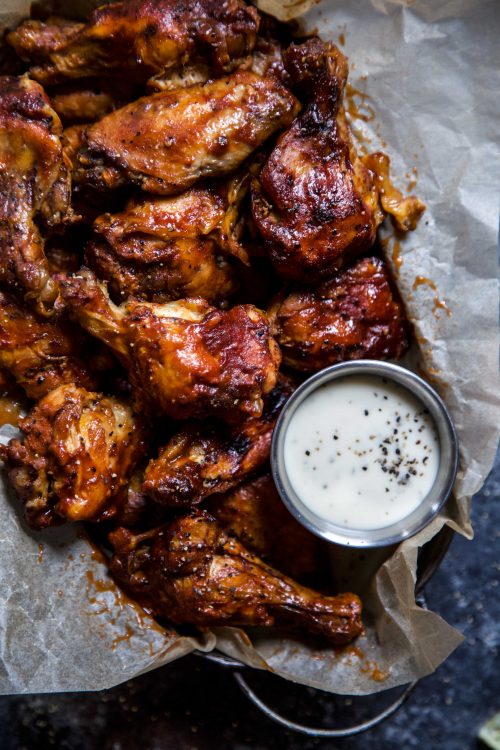 What I love about Just BARE chicken is all of their chicken products are hand-trimmed and ready to cook right out of the package. Plus, their chickens are vegetable and grain fed with no antibiotics ever. Oh! Something which I thought was super cool, every package of Just BARE chicken features a unique traceability code. This means you can find out what farm your chicken came from!
Like I mentioned above the Just BARE Chicken Wingettes and Drummettes I used in this recipe are ready to cook right out of the package which makes your job even easier. Simply place the chicken in the slow cooker, cover with sauce and cook on high for two hours. What you get are juicy, fall-of-the-bone wings that will score a total touchdown at your next tailgate.
To find out more about Just BARE products check out their website. Also, to find a local retailer near you click on the Where to Buy page!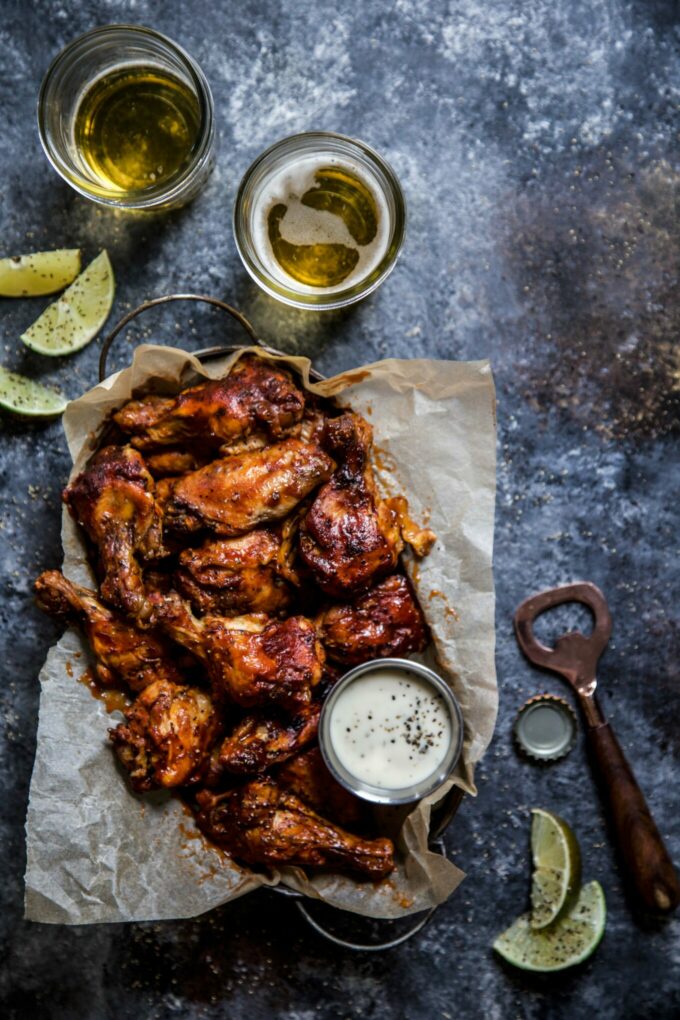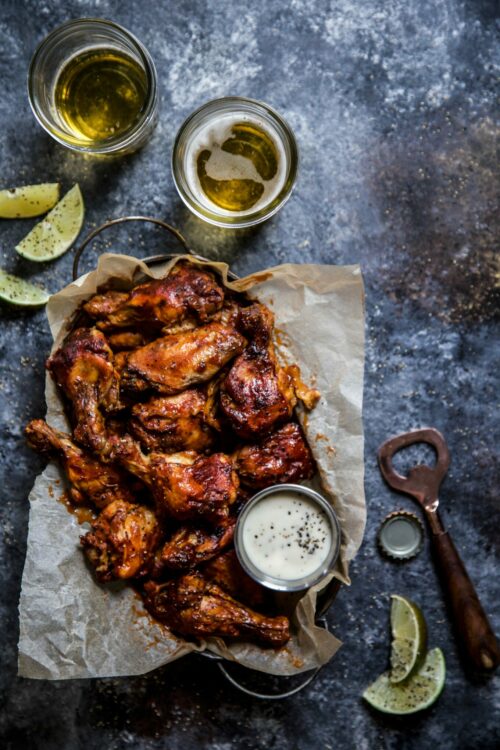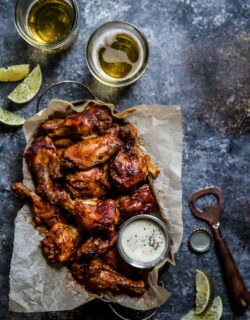 Slow Cooker Chipotle Bourbon Chicken Wings
Ingredients:
2 lbs Just BARE Chicken Wingettes and Drummettes
1 cup favorite barbecue sauce
2 tbsp bourbon
1 tbsp chipotle adobo sauce
1/3 cup chicken stock
salt and pepper to taste
Directions:
In a 5-quart slow cooker add the Just BARE chicken wings. In a bowl combine barbecue sauce, bourbon, chipotle sauce, salt and pepper. Pour the mixture over the chicken wings. Next, add chicken stock to help keep the wings from sticking. Place the slow cooker on high for 2 1/2 to 3 hours.
Once cooked remove chicken wings from slow cooker and serve!
All images and text ©