Ultimate Dark Chocolate Pumpkin Muffins
Ultimate Dark Chocolate Pumpkin Muffins are the perfect, effortlessly prepared breakfast or dessert for the autumn season. These delectable treats combine rich dark chocolate with the comforting essence of pumpkin, ensuring a scrumptious experience that captures the essence of fall. Enjoy the best of both worlds with each bite!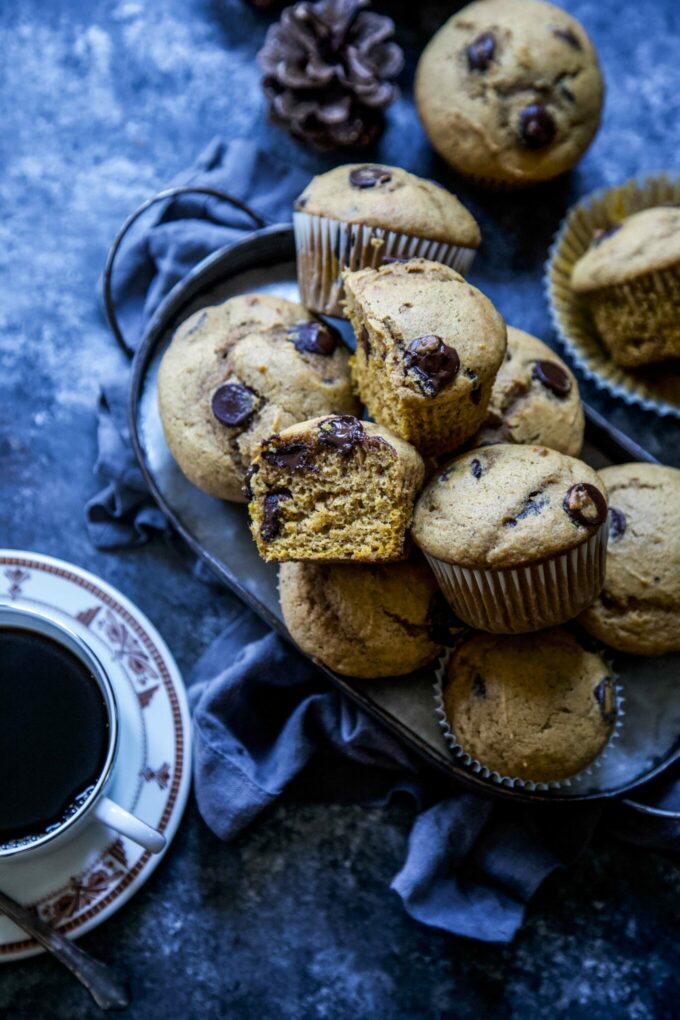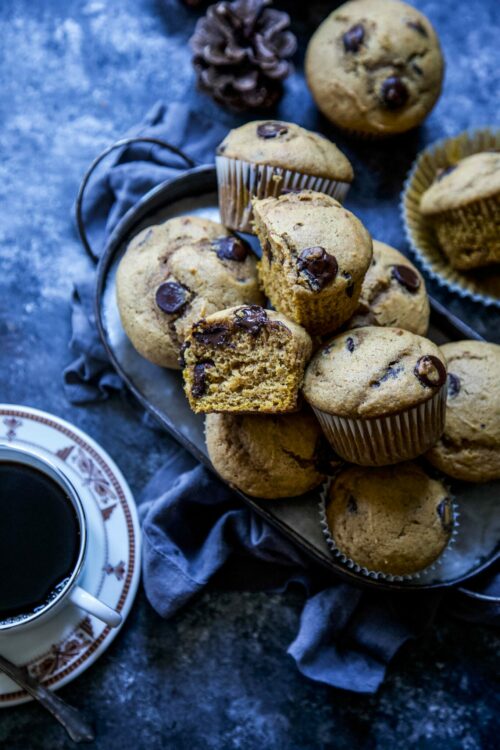 Three days.
Saturday to be exact will be the first official day of Autumn.
Truth: it doesn't feel like fall right this second. Here in Colorado we've been experiencing consistent days of over ninety plus degrees. Doesn't exactly put one into the PSL, pumpkin picking mood. Ya, feel me?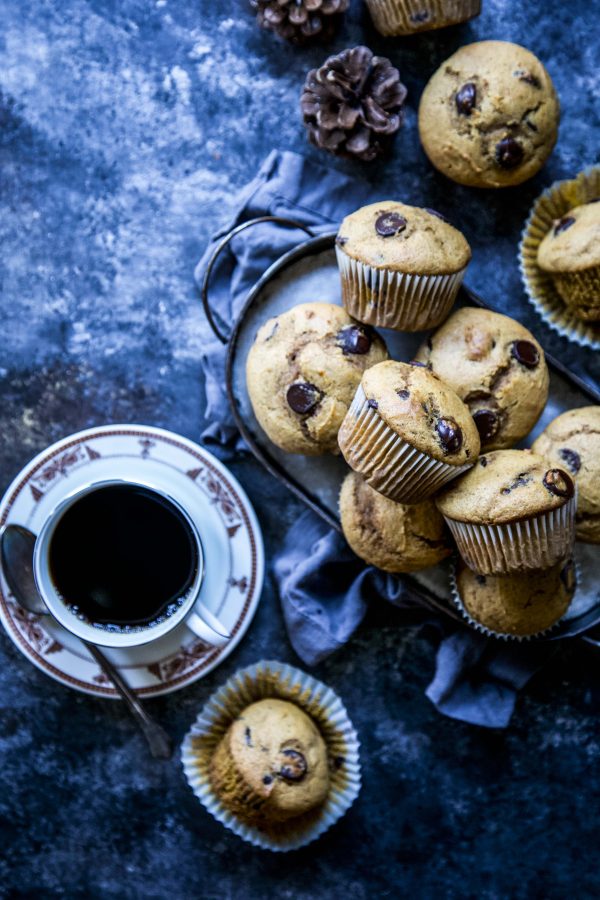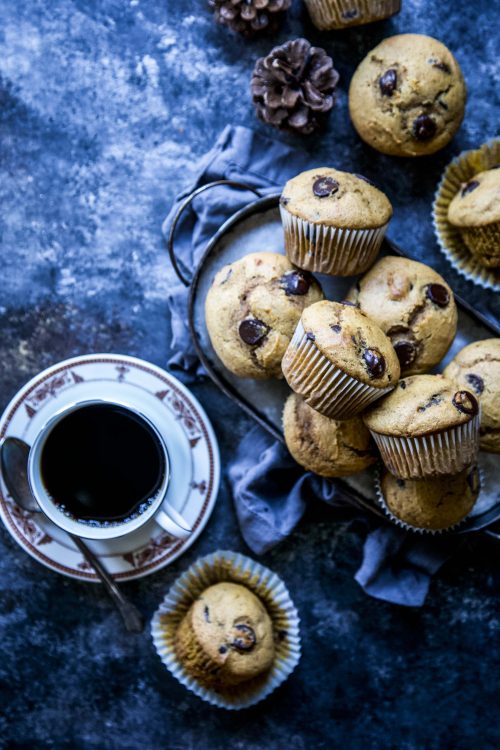 So, to prepare for an Autumn mindset, I've set my air conditioning to 68 degrees and decided to make y'all these Ultimate Dark Chocolate Pumpkin Muffins. Now, I'm not re-inventing the pumpkin muffin wheel here. You've might have seen these bad boys in a miniature version back in 2012.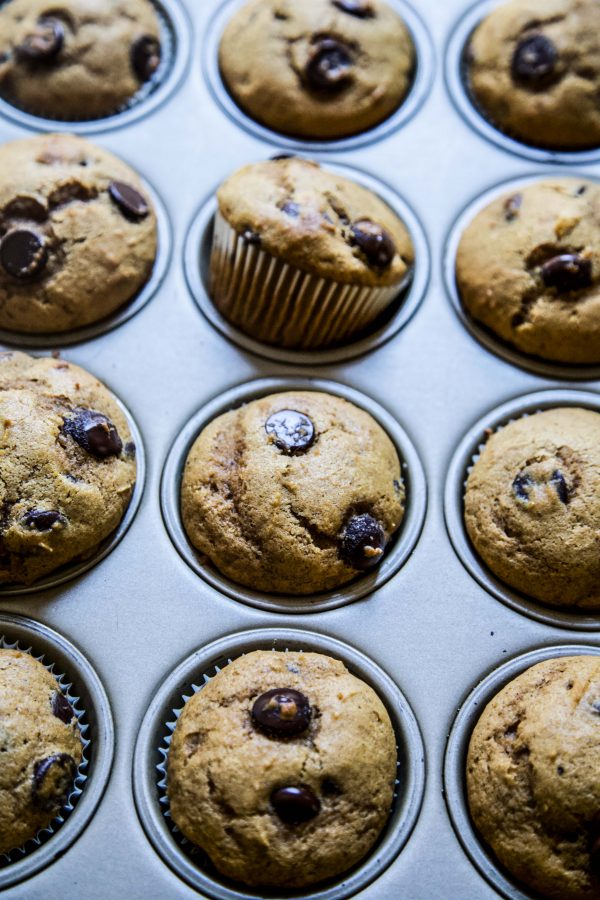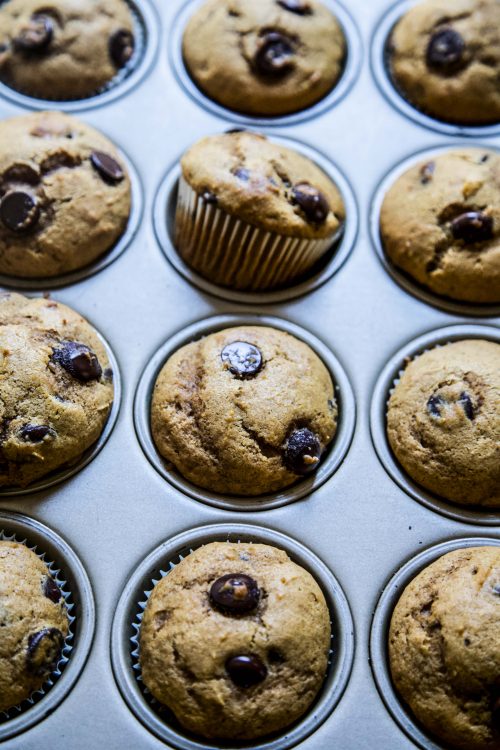 Um, dare I say these are the best pumpkin muffins ever. For reals though. I grew up on these muffins. Well, actually my mother made them in a loaf form, but trying to bake at high altitude forced me to the muffin creation. Nonetheless these muffins scream fall.
With the usual pumpkin spice suspects – ground cloves, allspice, ground ginger, nutmeg making an appearance. Mix in a little pumpkin puree and splash of lemon juice to keep these truckers moist. I'm telling you that YOU HAVE to make these!! I promise you will love them for breakfast or warm them up and serve them as dessert!
Now, who's ready to pick some pumpkins? (*sweat drops from forehead)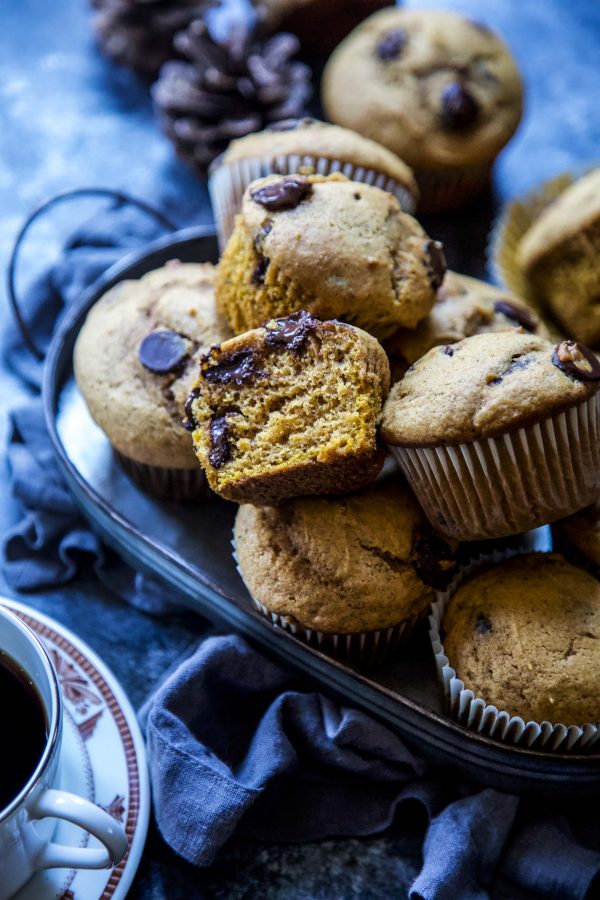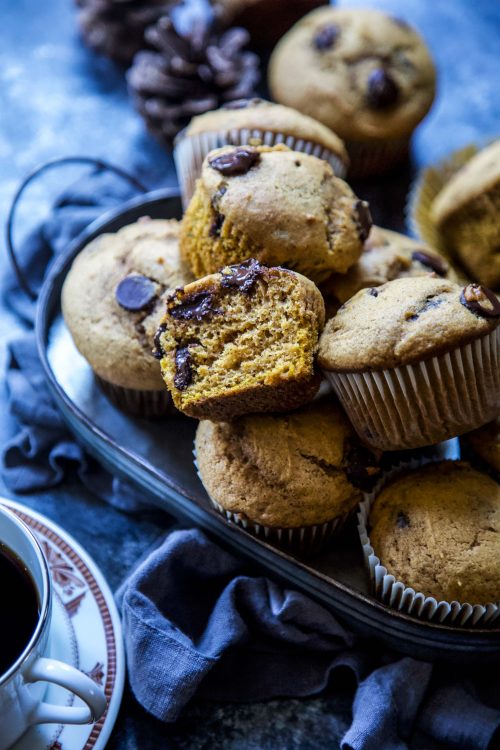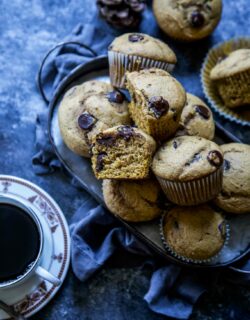 Ultimate Dark Chocolate Pumpkin Muffins
Ingredients:
1/2 cup unsalted butter at room temperature
1 cup granulated sugar
1 3/4 cup all-purpose flour
1 tsp baking soda
1 tsp ground cinnamon
1/2 tsp kosher salt
1/2 tsp ground nutmeg
1/4 tsp ground ginger
1/4 tsp ground cloves
2 eggs
1 cup pumpkin puree
2 tsp freshly squeezed lemon juice
1 cup dark chocolate chips (or more!!)
Directions:
Preheat an oven to 350 degrees. Place 12 cupcake liners into a muffin pan.
In a stand mixer fitted with a paddle attachment cream butter and sugar until light and fluffy.
Add the eggs one at time to the butter mixture until well incorporated.
In a medium bowl combine flour, baking soda, cinnamon, salt, nutmeg, ginger and cloves. Add the dry ingredients alternately with the pumpkin puree until combined.
Next, add in the lemon juice.
Fold in the chocolate chips!
Using an ice cream scoop, scoop the batter into each cupcake liner. Bake for about 15 to 20 minutes or until a toothpick inserted into the middle of the muffin comes out clean. Cool completely before removing liner and serving!
All images and text ©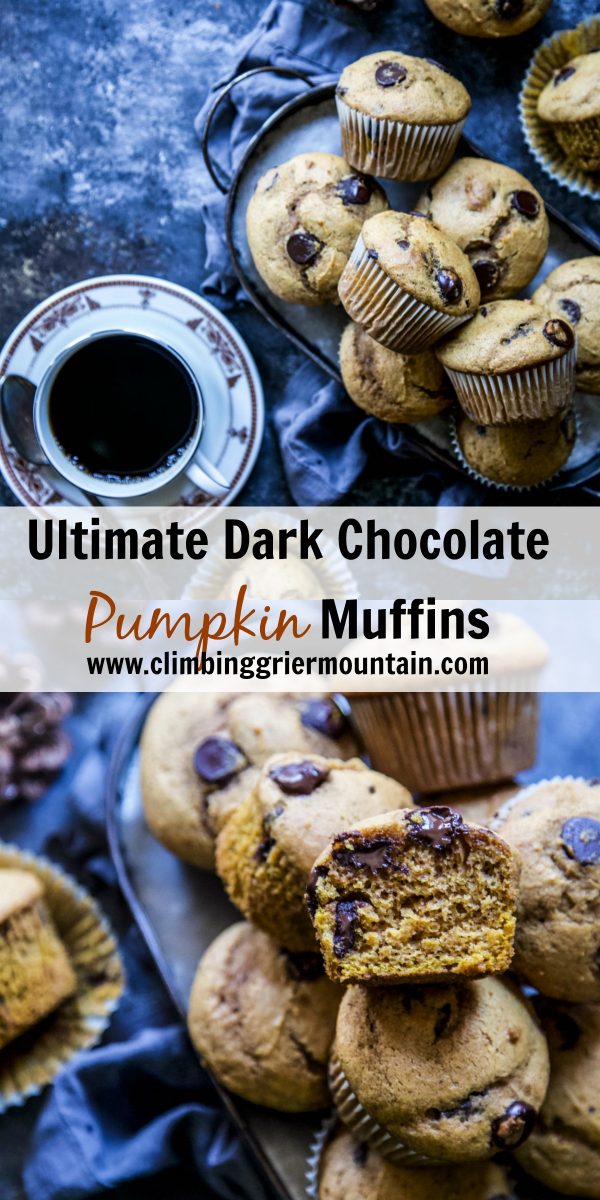 In conclusion, our Ultimate Dark Chocolate Pumpkin Muffins offer a heavenly fusion of rich chocolate and pumpkin. They are a decadent treat that promises to satisfy your sweet cravings and delight your taste buds. Enjoy every scrumptious bite!