Summer Garden Guacamole Burger
Summer Garden Guacamole Burger is a delicious and delightful burger topped with the ultimate garden guacamole!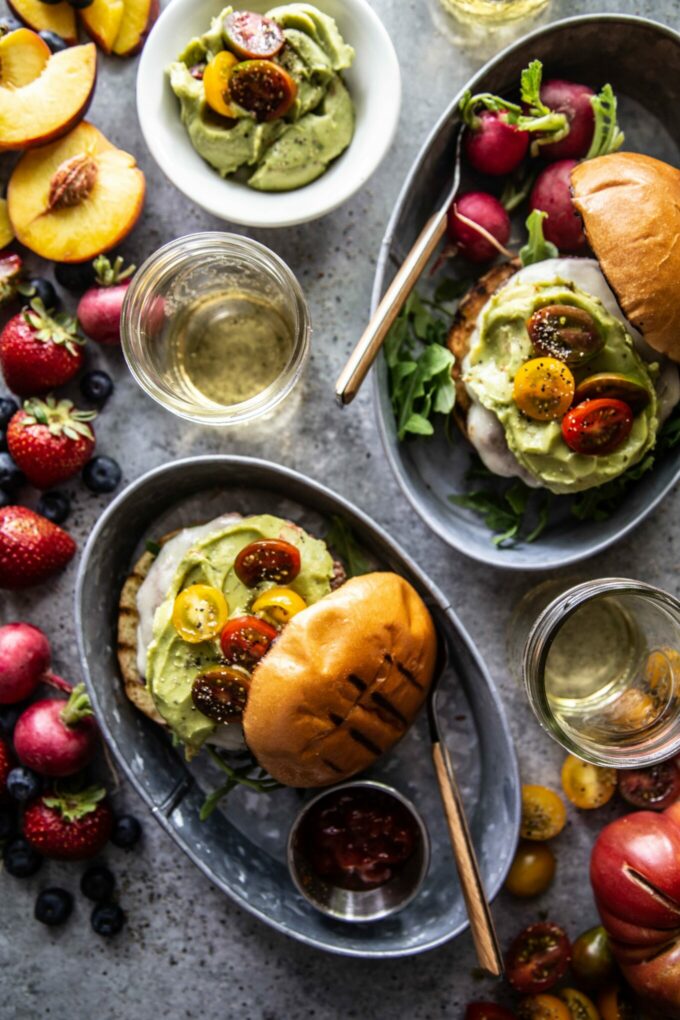 Hey, hey!
Let's give a warm round of applause for July! *Claps loudly*
We did it. We are officially halfway through 2020. If you would have had asked me in April if we would have made it, I might have not told you YES.
I realize we aren't out of the woods yet, but I feel if we are patient and do the right thing (um, like wearing masks), we can get better! Is that crazy to think?
The only thing I do know right now is that we have a very special birthday to celebrate on Saturday. America will be 244 years young. As a country we still have a lot to work on, but we also have a lot to be thankful for. This is still an amazing country!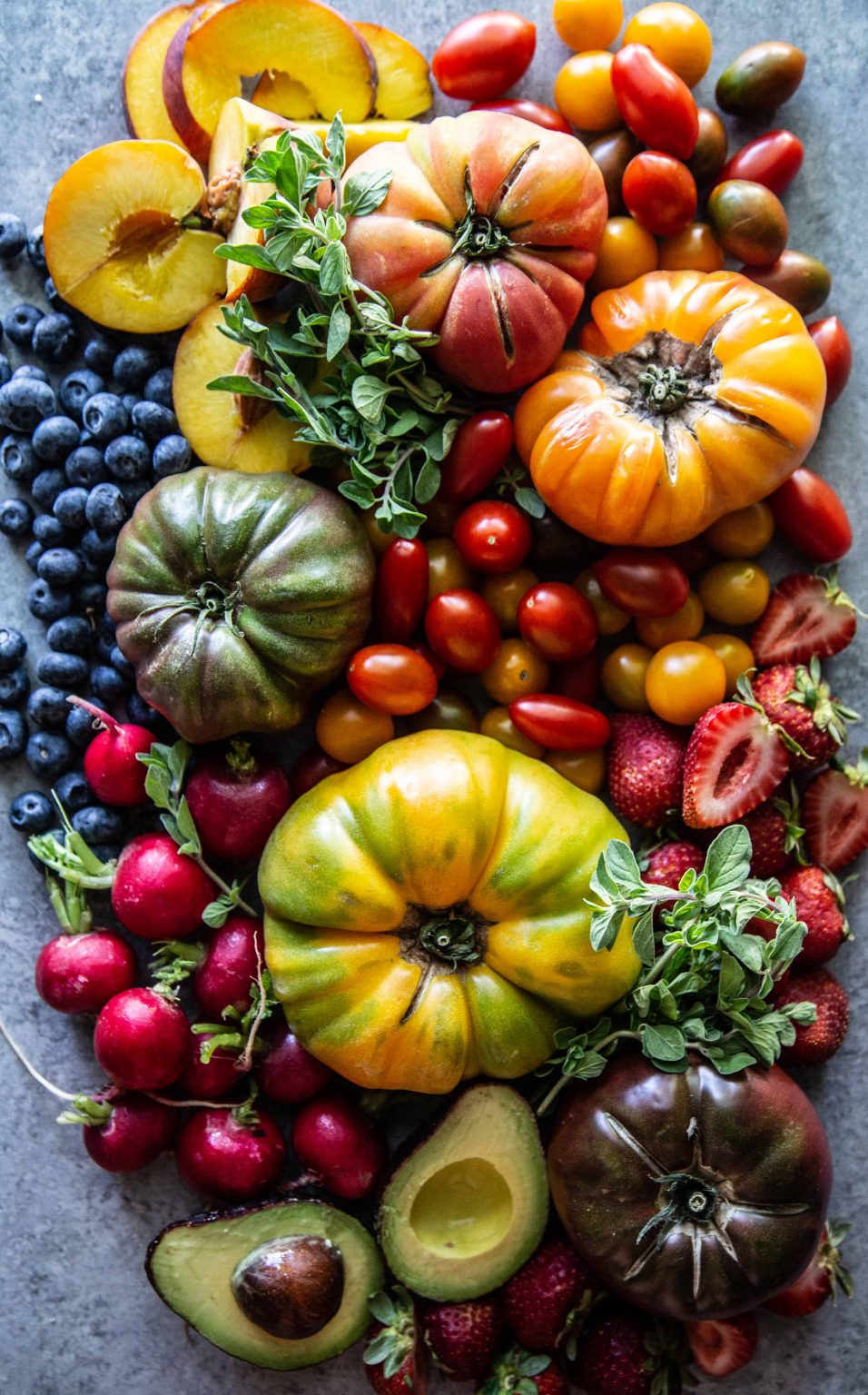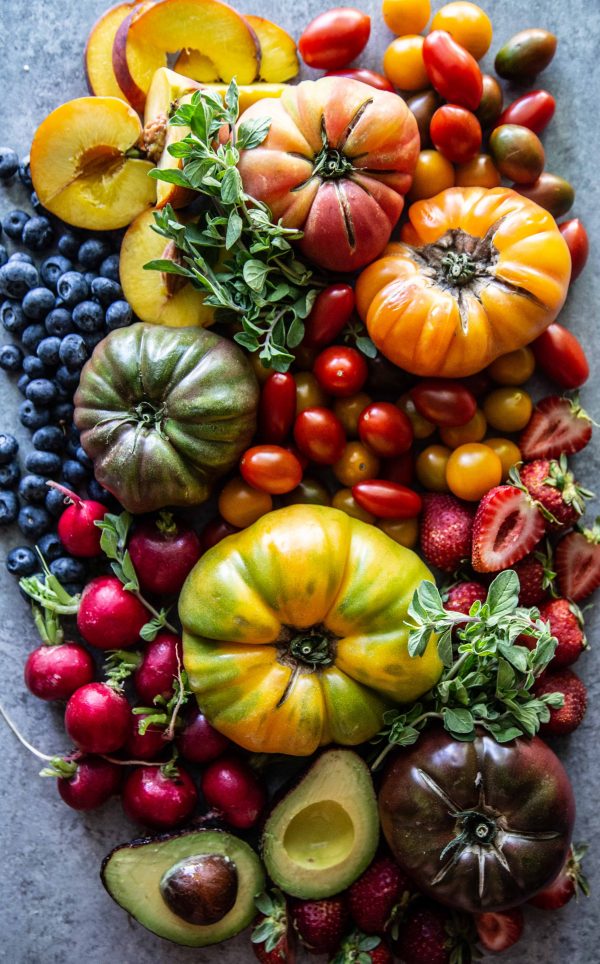 The fact that we can protest, order anything we want from Amazon, go out to eat, and vote is what makes living in America such a privilege. There are a lot of other countries on this Earth that don't have it as easy as we do. Anyway, I know it's a sensitive time for our country, but I am trying to see the positive!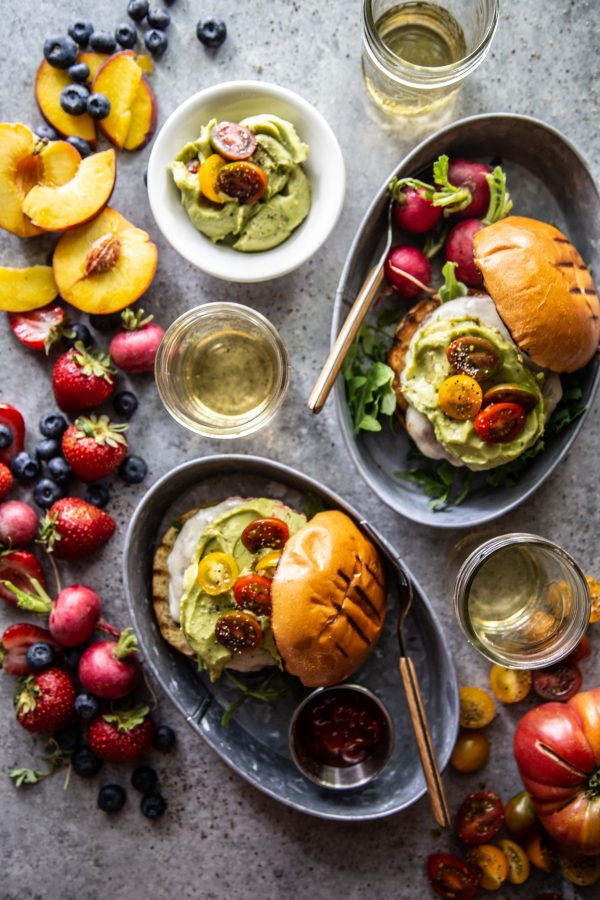 Which is why if you are making a big celebration spread this weekend you've got to include these Summer Garden Guacamole Burgers.The guacamole is basically made with anything from your garden or sourced at the Farmers' Market. Mix it all up and slap it on top of a juicy burger with melted cheese. OH.MY. WORD.
Anyway, I hope you all have a safe and happy Fourth of July!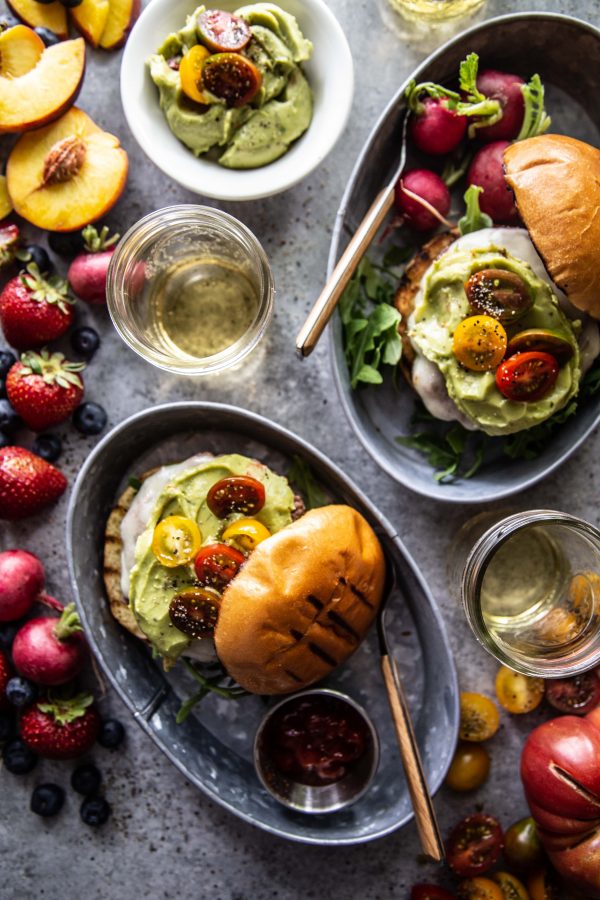 Summer Garden Guacamole Burger
Ingredients:
for the burger:
1.5 lbs ground beef
2 tsp Tabasco
salt and pepper to taste
4 slices provolone cheese
Fresh arugula, for garnish
Grape tomatoes halved, for garnish
4 brioche buns, toasted
for the guacamole:
3 hass avocados halved, pits removed, peeled
2 limes juiced
1/2 tsp ground cumin
1/2 jalapeno, seeds removed, finely diced
1/4 cup chopped fresh cilantro
1/4 cup chopped fresh basil
salt and pepper to taste
toppings to mix in from the garden: grape tomatoes, corn, peach slices, feta crumbles, blueberries, strawberries….really whatever your heart desires!!
Directions:
Preheat a grill to medium-high heat. While the grill heats form your burger patties. In a large bowl combine ground beef, Tabasco, salt and pepper. Form the ground beef into four palm-sized burger patties.
Place the burgers on the grill and cook for about four minutes on one side, flip, and continue to cook until desired temperature. I typically do four more minutes on the second side, add the slice of provolone (let it melt), and then remove the burgers to let them rest.
To make the guacamole – combine avocados, lime juice, cumin, jalapeno, cilantro, basil, salt, and pepper in a large bowl.
To serve, add some arugula to the top of the bottom toasted brioche bun. Place the burger patty on top followed by the guacamole. Add whatever summer toppings you would like to mix in! Top with the brioche top bun. Repeat until all burgers have been assembled!
All images and text ©
"In conclusion, the Summer Garden Guacamole Burger is a delectable choice for elevating your summer dining experience. With its fresh flavors and creamy guacamole, it's a must-try for burger enthusiasts seeking a taste of seasonal delight."