thai shrimp scampi quinoa bowls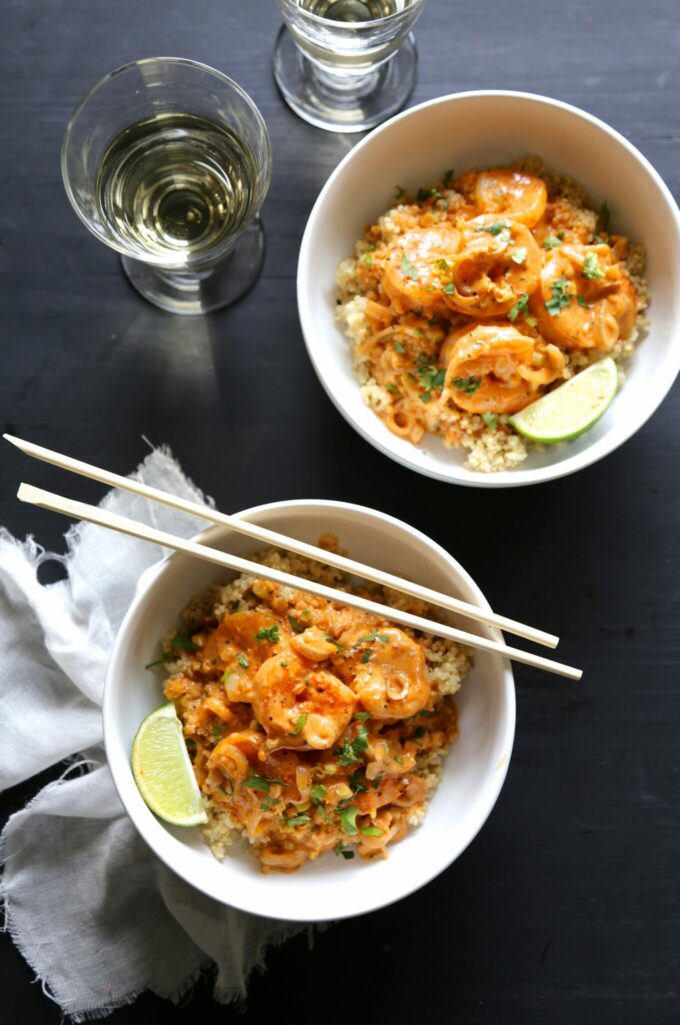 I am having a bit of wanderlust at the moment.
Currently, I am finishing up my Tokyo recaps and looking at pictures makes me want to buy a plane ticket right meow and soar across the big pond. To where? Anywhere, to be honest. Okay, I say anywhere, but don't all travel peeps carry a constant must-see list?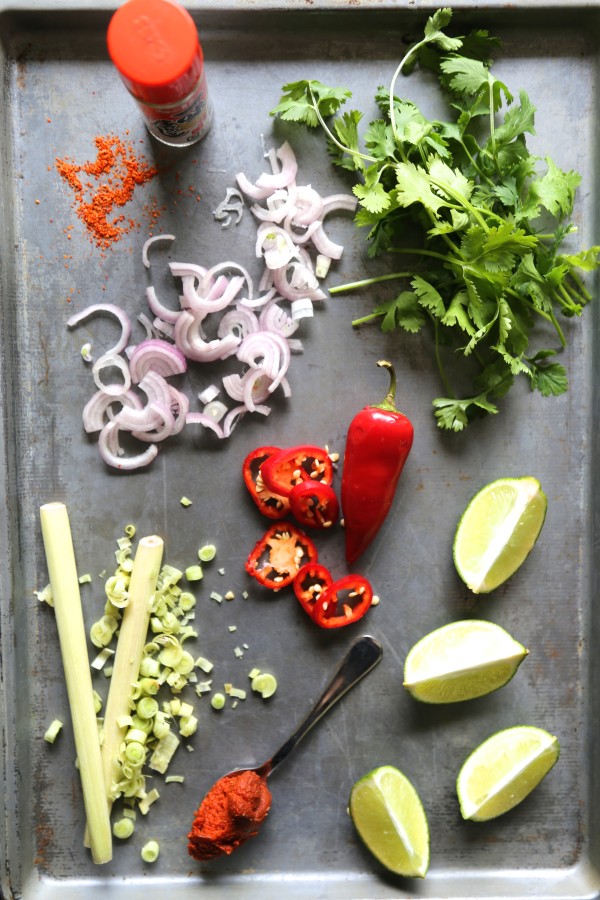 On yours truly top list: Budapest, Israel, Turkey, Morocco, Iceland, and Thailand. I wouldn't necessarily put one before the other. I would go to any of these places in a heartbeat, but if I had a hypothetical gun pointed at my head, I might swing towards Thailand because the beaches and FOOD!
There's something about the way Thai food smells and tastes that my palate immediately starts to salivate. I guess more than anything, besides craving Thai food constantly, I want to expand my culinary reach, especially in Eastern cuisine. The sauces, stocks, and spices are simple, but create these mind blowing dishes.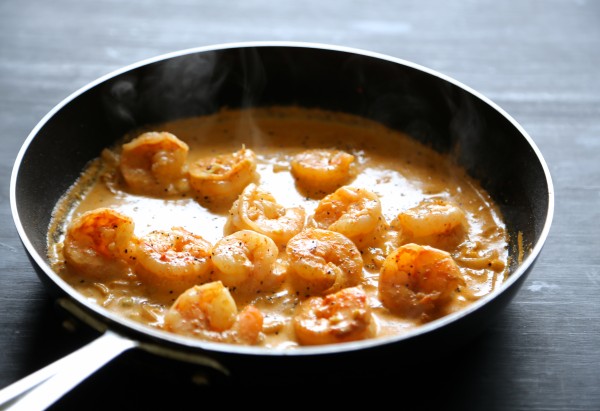 So, to give you a taste of what I'm thinking in terms of bringing Eastern flavors back to the West, I thought spicing up a traditional dish, shrimp scampi. These Thai Shrimp Scampi Quinoa Bowls are so easy to whip up. Instead of white wine, I subbed in coconut milk and added a Thai red curry paste to give it a luxurious color to the sauce. Add some shrimp, lemongrass, and garlic, it's like the only thing missing is the beach!
Now, who wants to go to Thailand?
Thai Shrimp Scampi Quinoa Bowls
Ingredients:
2 cups quinoa, cooked
1 tablespoon olive oil
2 tablespoons lemongrass, minced
1 shallot, minced
1/2 red pepper, diced
2 garlic cloves, minced
2/3 cup unsweetened coconut milk
1/3 cup chicken stock
1 tablespoon Thai red curry paste
12 medium shrimp, peeled and deveined
salt and pepper to taste
Cilantro, garnish
Mint, garnish
Directions:
In large skillet, preheated to medium-high heat add the olive oil, lemongrass, garlic, shallot, red pepper, salt and pepper. Saute until veggies have softened; about five minutes. Stir in the the coconut milk, stock, curry paste, and shrimp. Bring the mixture to a slight boil and then a simmer until the shrimp have cooked through about three minutes. Dived the quiona and thai shrimp scampi mixture between two bowls. Garnish with mint and cilantro.
adapted from Cooking Light Magazine
All images and text ©