the mix conference remix
I had the time of my life this past weekend.
As y'all know, I attended my first food blog conference in the rolling hills of Virginia called, Mixed.  The conference was located at the famous Mountain Lake Hotel where they filmed the movie Dirty Dancing.
Recognize this building? Hello, Mr. Kellerman!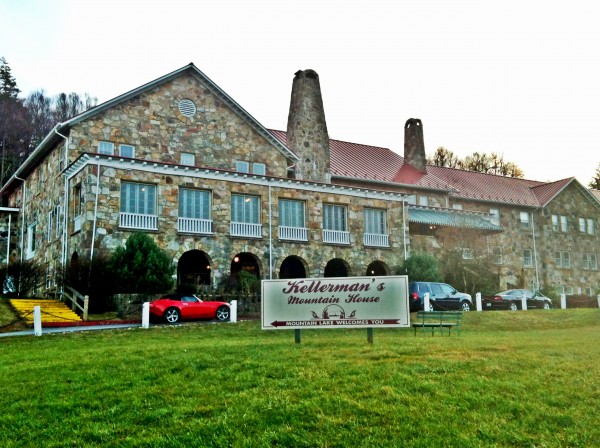 I'm not sure the hotel  was ready for 150 woman bloggers performing movie montages and hogging up their small amount of band width, but the staff was amazing, just like in the movie.
I finally met my roomies for the weekend when we arrived on Friday afternoon.  Ok, I was a little nervous about making the transition from "internet friends" to real life.  I'd become "internet friends" with these ladies and signed up to room with them over "the Twitters." Lucky for me Carrie from Bakeaholic Mama, Katie from Hill Country Cook, and Kirsten from Comfortably Domestic were two-snaps around the world just like I expected!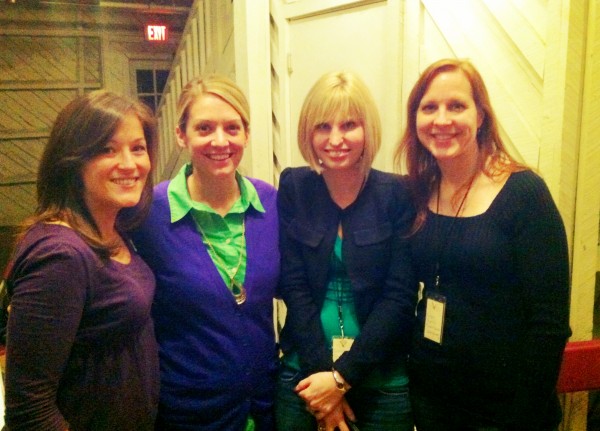 We checked into our room and sorted through our swag bag before cocktail hour. A huge HIGH-FIVE goes out to all of our sponsors: Dixie Crystals, Real Butter, KitchenAid, Oxo, Dreamfield Pastas, Attune Foods, Hershey, Wisconsin Cheese, Way Better Snacks, Lucky Leaf, Stoneyfield, Creminelli, Duff Goldman, Le Creuset, Edgeware, and Anderson Seafood.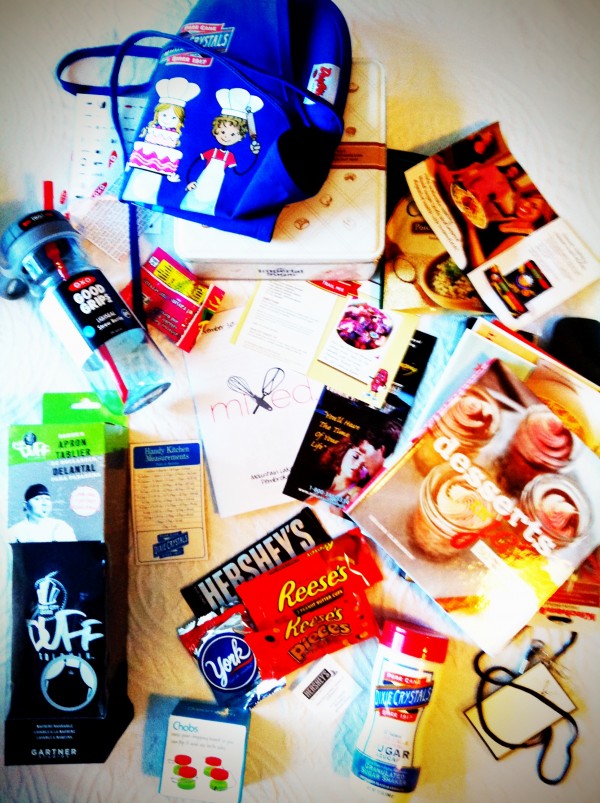 After a few minutes of get to know you goodness it was off to cocktail hour sponsored by Wisconsin cheese. We sipped wine, chatted up a storm, and nibbled on crackers and espresso cheese.  Talk about the most brilliant cheese combination ever.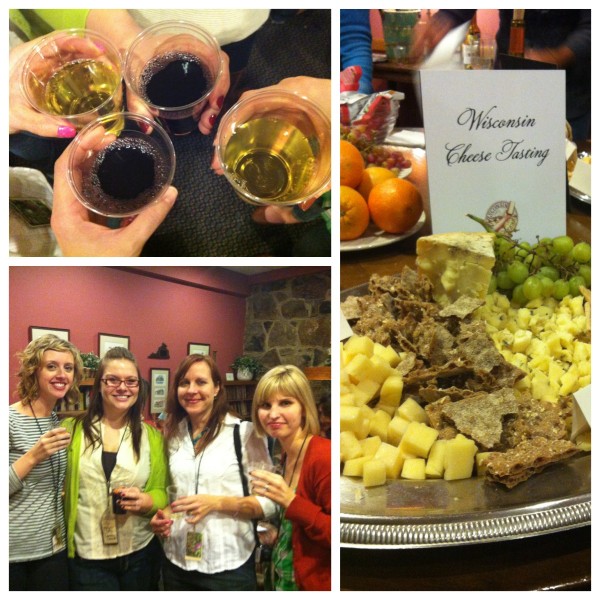 Dinner was short and sweet. We had a Mac and Cheese Party to attend! Ali, the author of Gimme Some Oven, won the contest for the best mac and cheese recipe. Check out her roasted vegetable recipe. You won't be disappointed!  Quick side story, both Ali and I grew up in Wichita, KS and didn't know until we met @mixed Such a small world.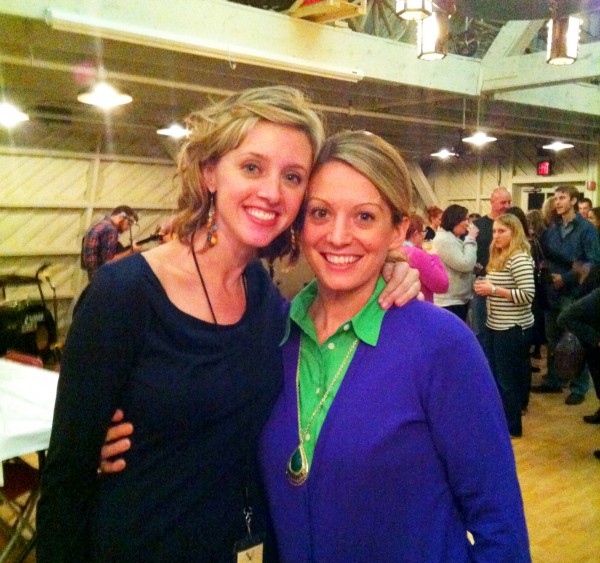 Back to the action:  Saturdays first session started at 8:30am and all I can say is thank goodness I didn't fly in from the west coast.  That's 6:30 mountain time folks, seriously, we don't get rolling round our hood till at least 8. Anywho, the first session was a basic photography course lead by Bree, author of Baked Bree. Bree is a very talented photograph. Her photographs are beautiful and always inspiring. She reviewed aperture, ISO, exposure, and how to use side and back light. It was a great refresher course!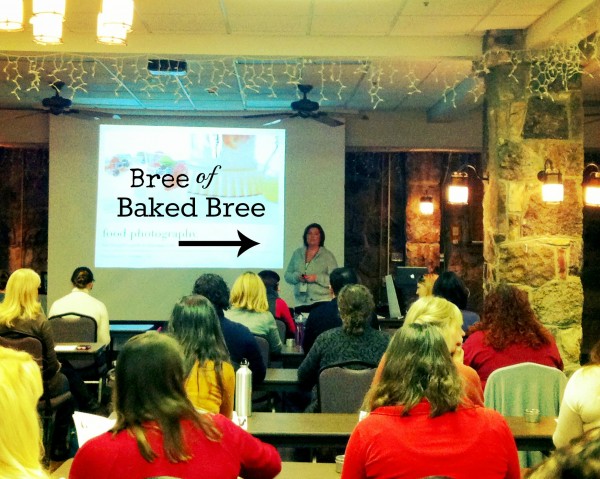 Session two was all about holiday decorating with the amazing Marian, the author of Sweetopia. Friends, she is legit-legit. Not only is she the sweetest and nicest person on this planet, she taught yours truly here the most non-baker of all how to frost and decorate cookies using royal icing. Miracles can happen, folks.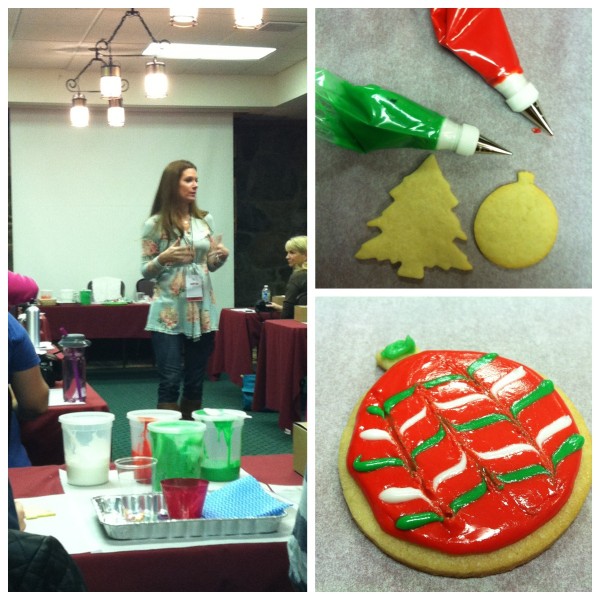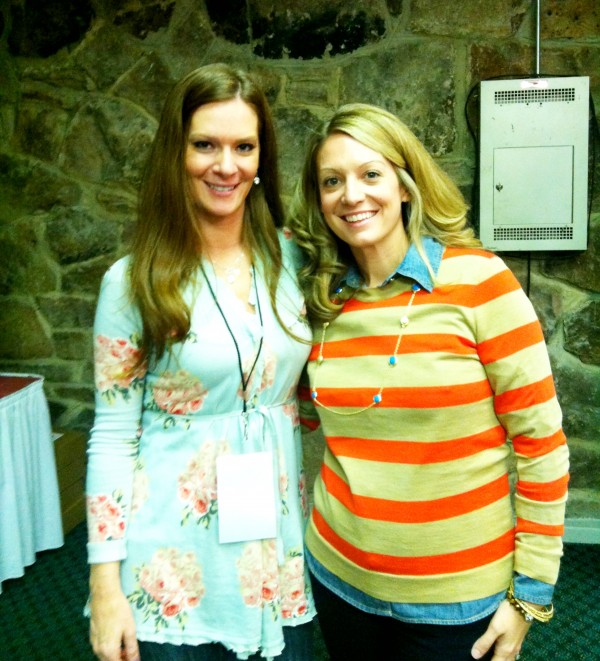 The last session before lunch was about getting your videography on by Denise and Lenny the author's of Chez Us. This was a super informative session that made me realize I have a long ways to go before I master the art of making videos. Note to self: take another acting class!
Once we finished eating lunch, some of the girls decided to take the Dirty Dancing walking tour (when in Rome people!). Katie, my new bestie from Texas, is an absolute riot but has never seen this movie, and of course she ended up being our tour guide.  What's better than someone saying, "Y'all, this is where Baby carried that watermelon."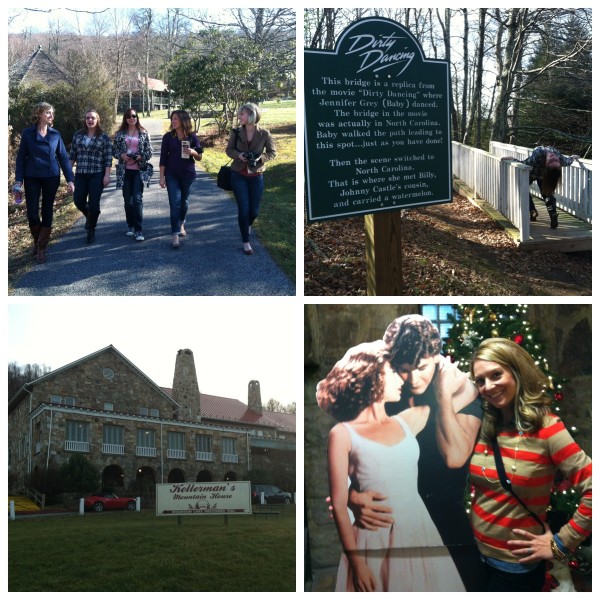 After our stroll down movie trivia lane, we made our way back to the conference room where our next session would be from the host of Ace of Cakes, Duff Goldman. Okay, we all know I can't bake (or cook rice), so when he started talking about rolling out fondant and decorating, I started to sweat. Me no bakey! Good thing he has a great sense of humor and showed my partner Brandie and I how to get started by spraying our cake red. We decided to make a watermelon cake. Holla!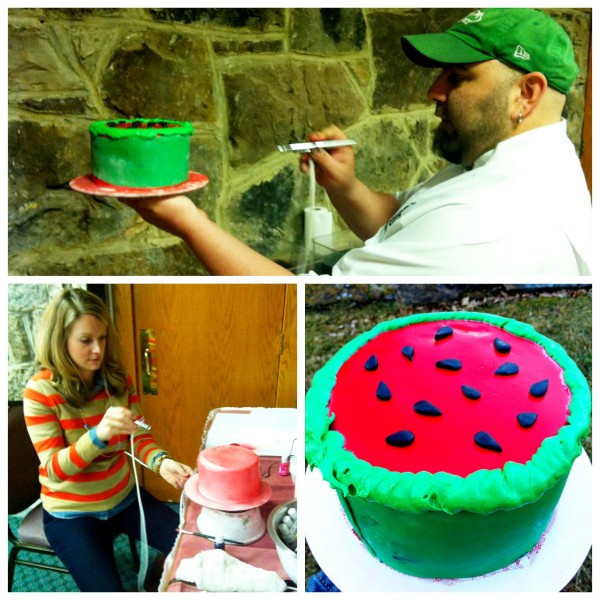 I think our cake turned out pretty cute. The only trouble we had was creating black fondant for the watermelon seeds. Brandie had to pour black food coloring over blue fondant and work it with her hands to turn it black.  Praise Jesus one of us knew what was going on. Let's just say her hands were of a darker color about five minutes later.  That stuff is serious! Oh, the things you do for a celebrity and cake decorating. I actually had a good time joking around with Duff. He's a pretty funny guy.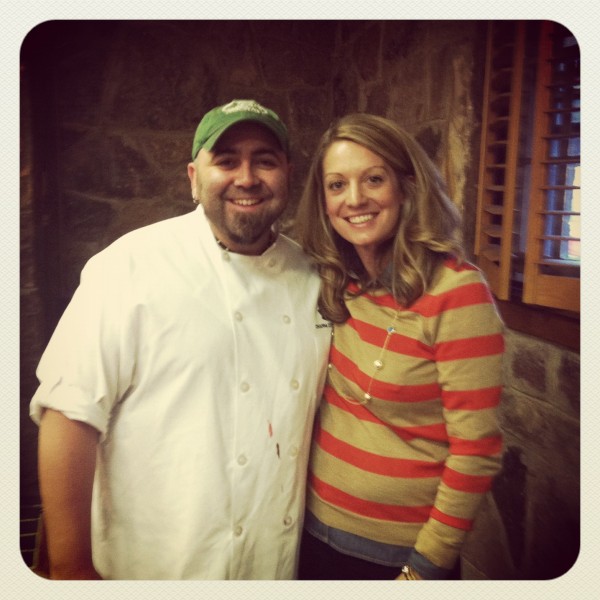 Before our last session, Carrie, Kirsten (who also made a watermelon cake) decided to re-intact the scene where Baby carried the watermelon with our cakes. Aren't we cute?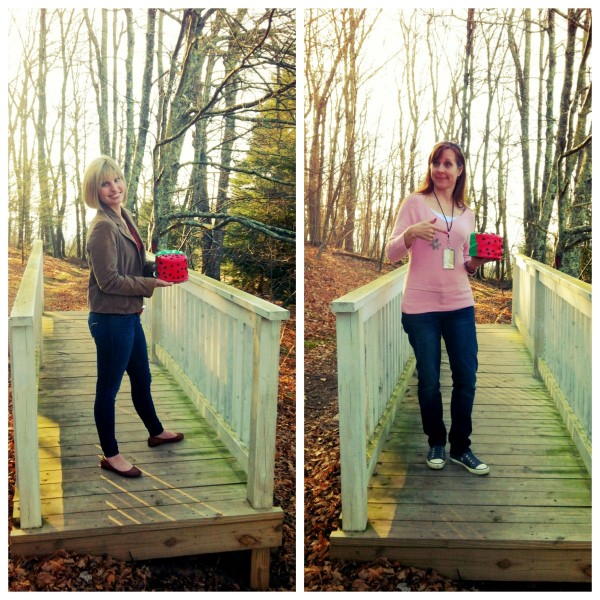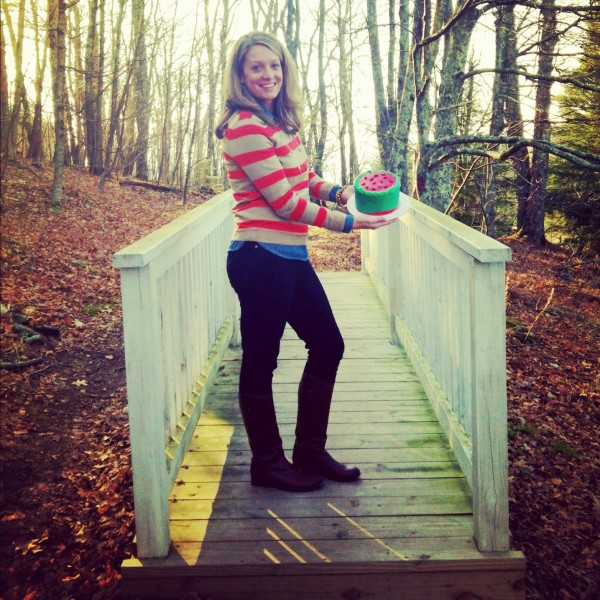 The last session of the day was by Heidi Larson, the author of Foodie Crush. Heidi is hands down the most talented person I've ever met. She's like Super Woman with foodie creative powers. I swear there's nothing she can't do. Anyway, her session was all about the eBook. She talked about the nuts and bolts of getting it started, how to organize the layout, and finally pitch it. I have a long ways to go before I'm ready for an eBook, but I have a few ideas stirring around in the ol' noggin.
Once the sessions concluded, it was cocktail time sponsored by Way Better Snacks.  They are new hip chip on the food scene and their sweet potato chips are to die for. Highly recommend checking them out.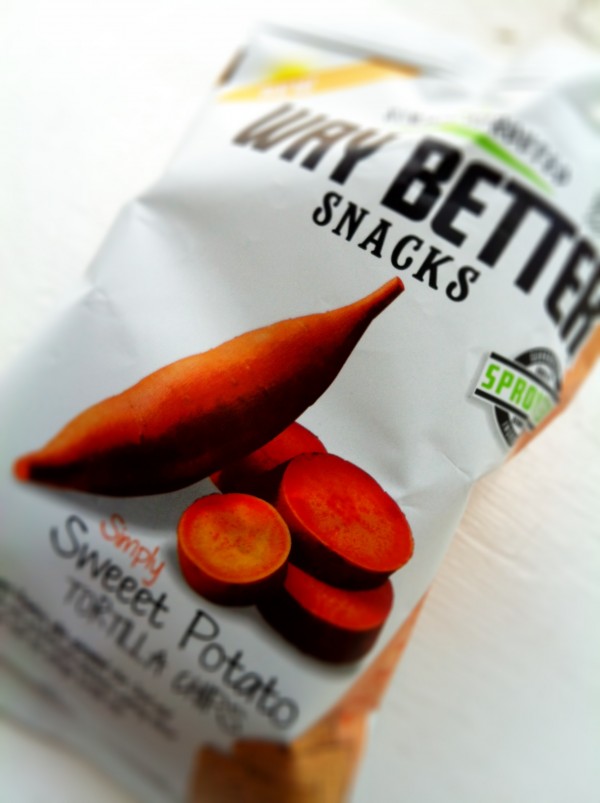 After cocktails and dinner, we boogied over to the barn for more giggle juice (brought to you by Captain Morgan), conversation, and giveaways. I actually won a bunch of pasta from Dreamfields. Boo-yah!
Plus, we took tons of pictures! I loved getting to know Monique from Ambitious Kitchen, Julie from Table of Two, Megan from Country Cleaver, Rachel from Baked By Rachel, Heather from Basilmomma, Chung-Ah from Damn Delicious, Erin B from Eat Bake Drink Cook, Ali from Gimme Some Oven, and of course, my roomies! All of these ladies are total BAMF's.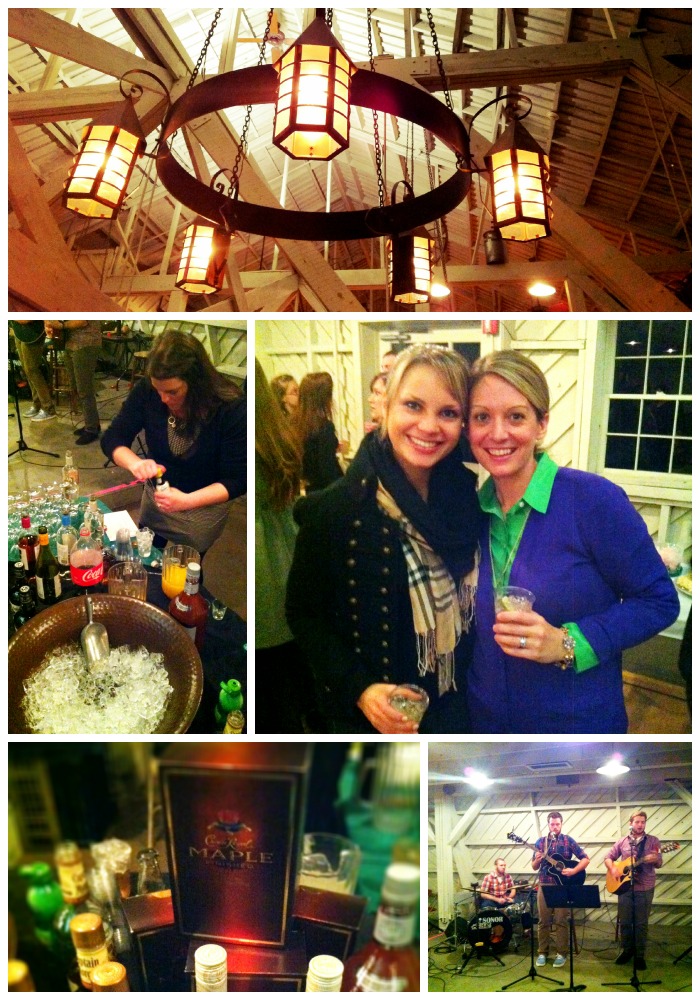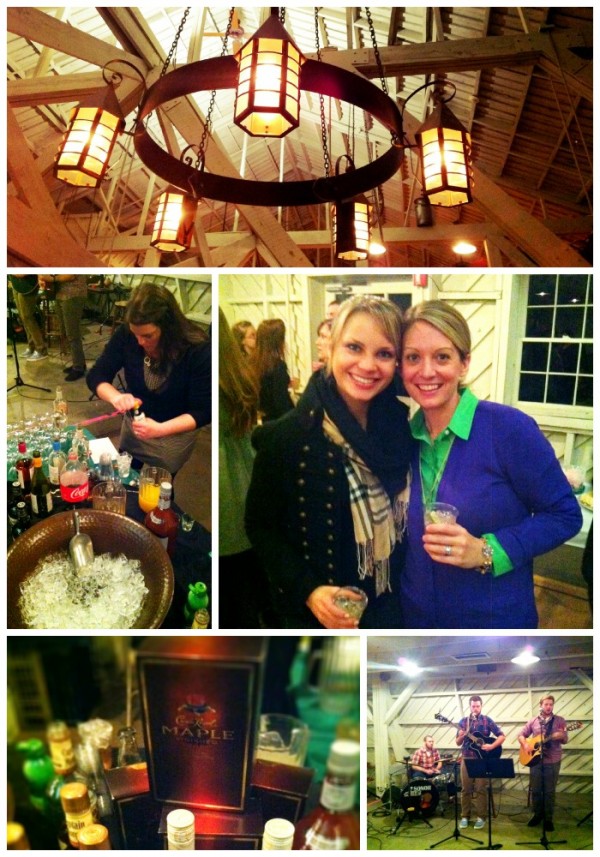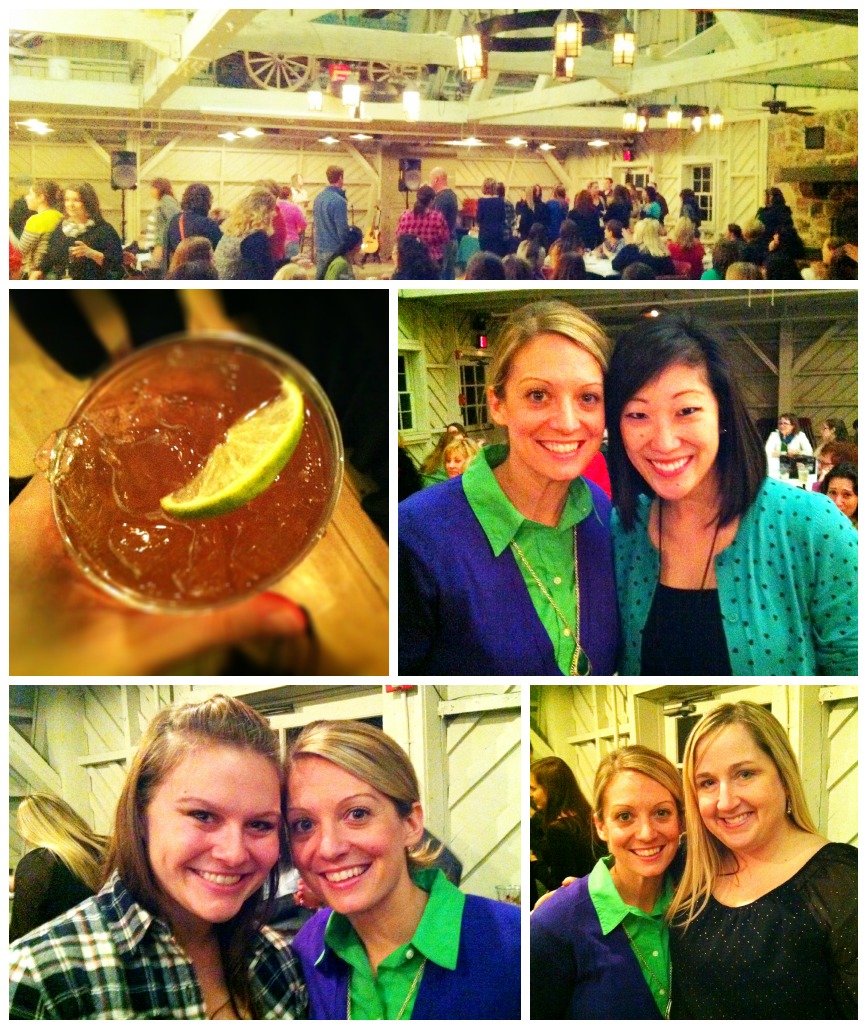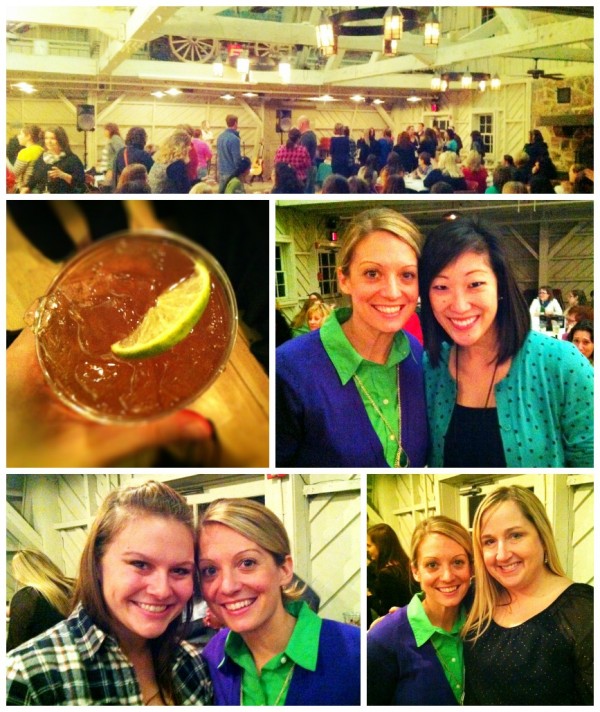 To cap the fantastic evening off, they played Dirty Dancing in the ballroom with tubs of candy to snack on sponsored by Hershey. Could life get any better?
Sunday we all bid adieu and headed back to reality. I can't thank Paula from Bell'alimento and Susan from Doughmesstic enough for making Mixed possible. It was truly a one of kind experience and something that I will hold dear to my heart.  Bravo ladies!
Until next time, Virginia.