the purpl-o-sa cocktail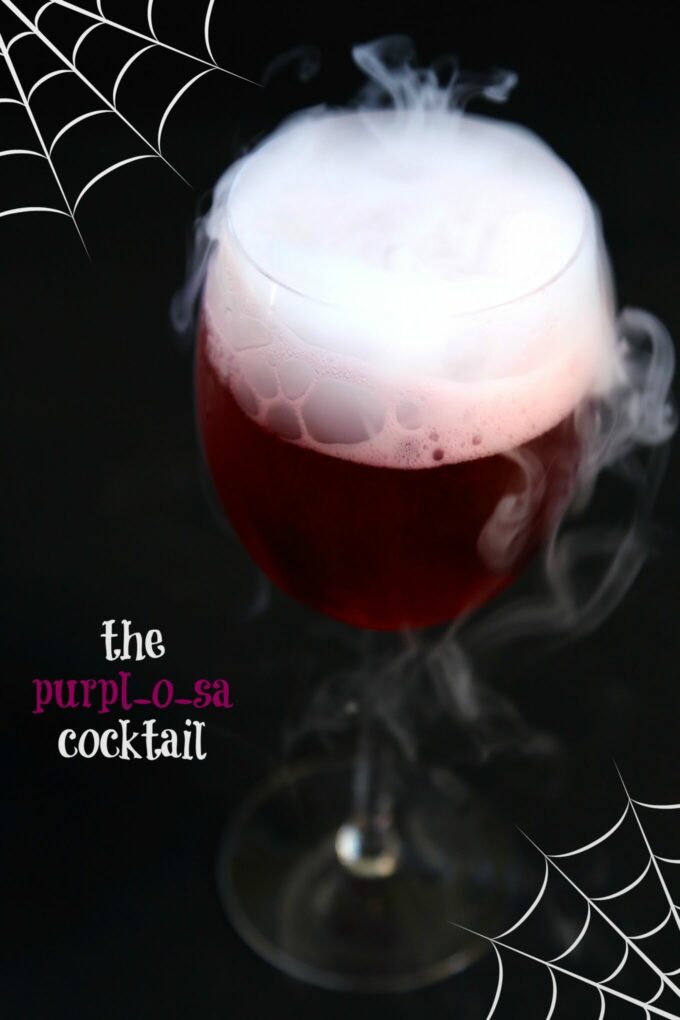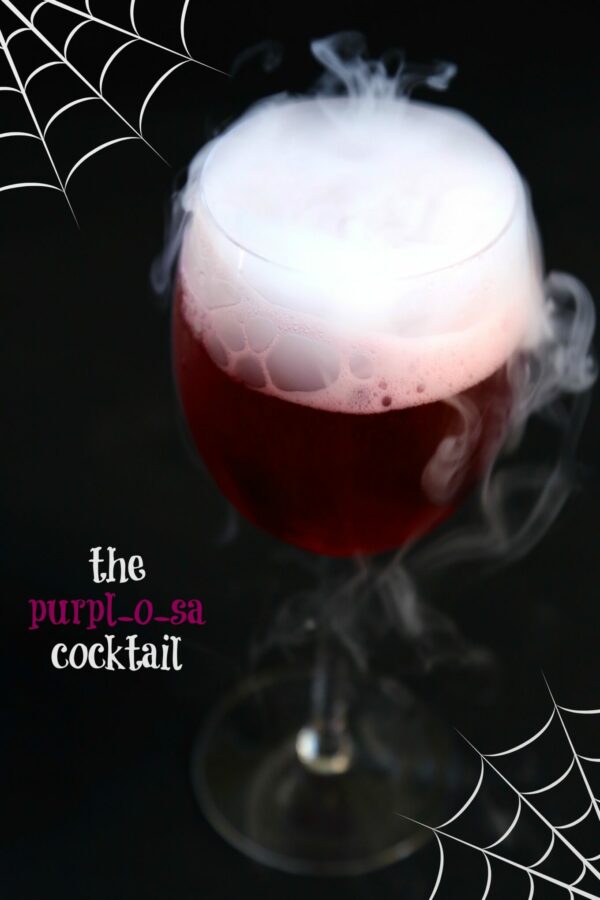 Tomorrow is one of my favorite days of the year.
Don't get me wrong, I love Thanksgiving and Christmas, but there's something mysterious about Halloween. Growing up, I loved the ceremony of my mom cooking up a big pot of chili for my brothers and I to warm our bellies before we went trick-or-treating. She would help us with our costumes and prep our pillowcases (we were serious candy hoarders). We would hit the streets already having a game plan of which houses to hit first.
If you think about it, Halloween is a sugar-filled, creative paradise. You don't have to stand in line at 4am to purchase candy. You don't have to wait for Santa to deliver presents. You don't have to worry about looking picture-perfect for those family photos. On Halloween, we all commit to this organized, trick-or-treating chaos, and it works!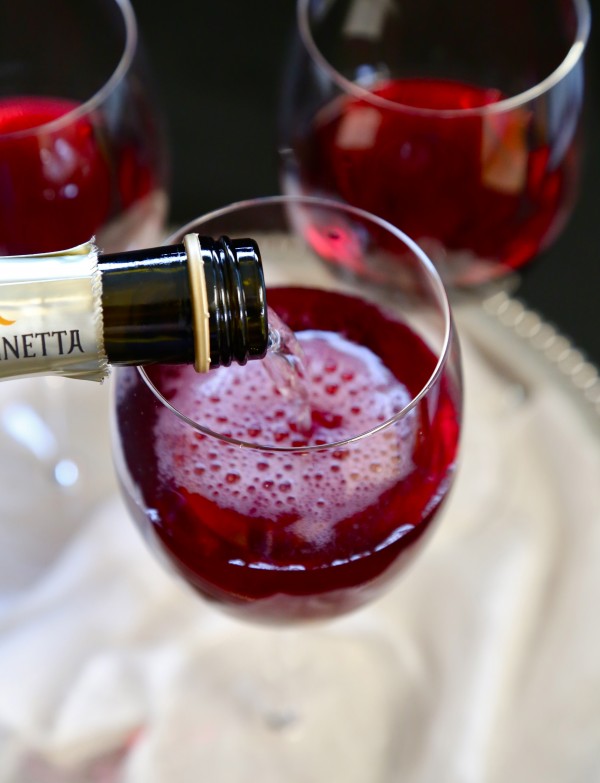 With Mr. B away this year on Halloween (which means another year of waiting to be Axl Rose and Slash together), I will have to live vicariously through my friend Listy's two kids. I plan on handing out mass amounts of candy (read: push larges amounts of the best candy, DOTS) and high-fiving kids on their cute costumes. I hear the Despicable Minons are big this year!
Now, Halloween is not only about the kiddos. If you are throwing a monster bash this year, I have a fun, ghoulish drink for you. It's so easy, a zombie could make it. This drink is a mixture of a mimosa and a purple people eater, a purpl-o-sa, if you will. But what makes it extra "Halloween-y" is the dry ice. Throw a cube in and let the monster mashing, time-warping begin!
Happy Halloween!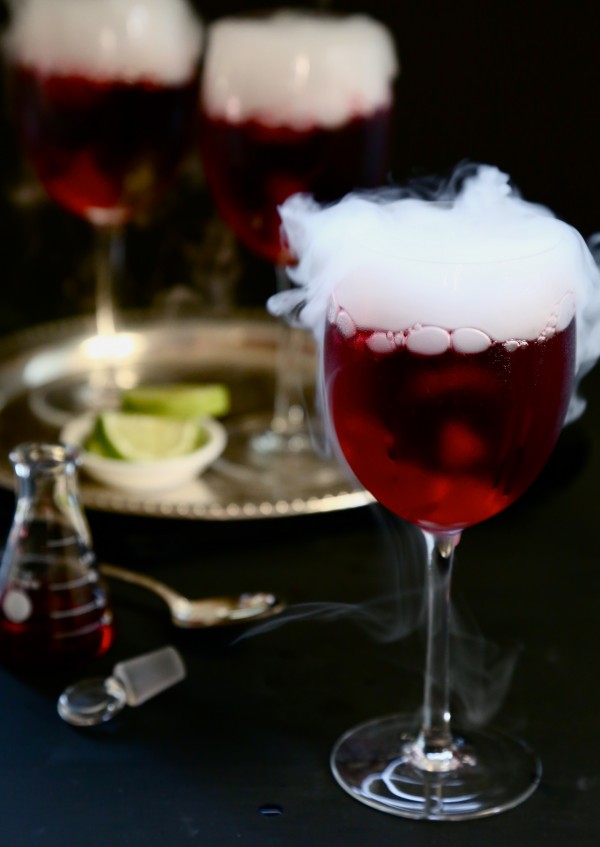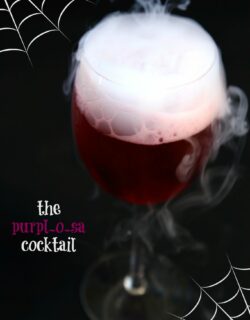 The Purpl-o-sa Cocktail
Ingredients:
3/4 cup chilled champagne
1/4 cup chilled grape juice
1 small cube of dry ice (if making the drink Halloween festive)
Directions:
Pour grape juice into a flute or wine glass. Add the champagne. If you are making the drink Halloween funky ad a cube of dry ice and serve immediately. Otherwise, omit dry ice and serve.
All images and text ©