foodie fridays: brussel sprout, bacon, and apple naan stuffing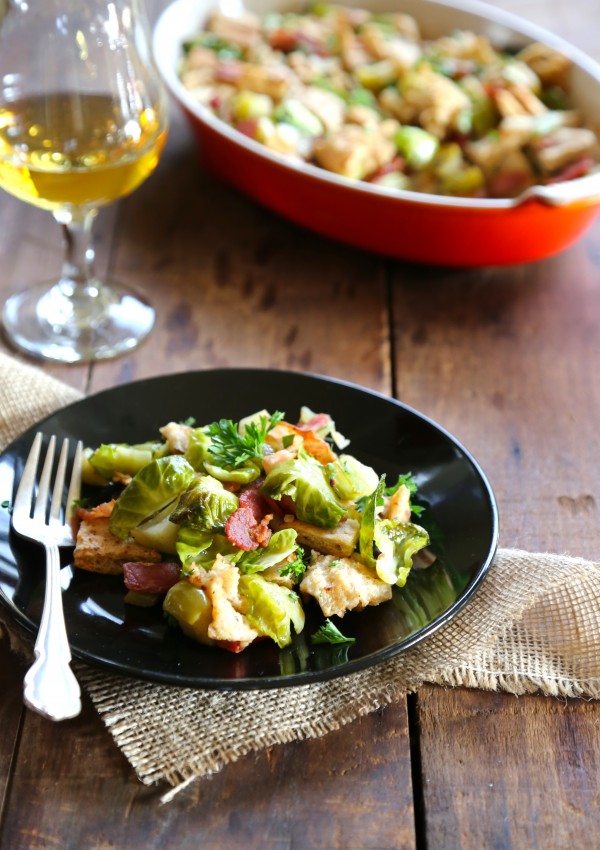 Poison Control is legit.
Not that I didn't really think it wasn't, but more of, I've never had the need to call the 1-800 number. But all that changed last Sunday. I had just finished loading the dishwasher and was ready to add the dishwasher detergent. I don't know how, but I accidentally dropped some of the detergent on my index finger. Why I didn't immediately wash my hand after I felt the sticky cleaner is still a mystery.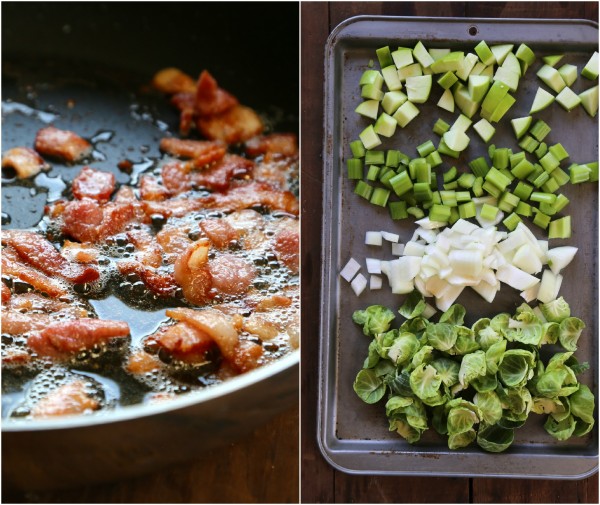 Instead, I went to press start on the dishwasher and suddenly, the outside of my mouth itched. Without a single hesitation, I itched my mouth with my detergent covered finger. It took a split second for the detergent to fill my mouth and panic to set in.
I immediately spit into the sink and started hosing my mouth out with water. In the back of my mind, I kept thinking if I swallowed a single drop, I could die!  After a minute of rinsing my mouth out, I looked on the back of the detergent bottle and it states, "If consumed, call Poison Control." WHAT????!!!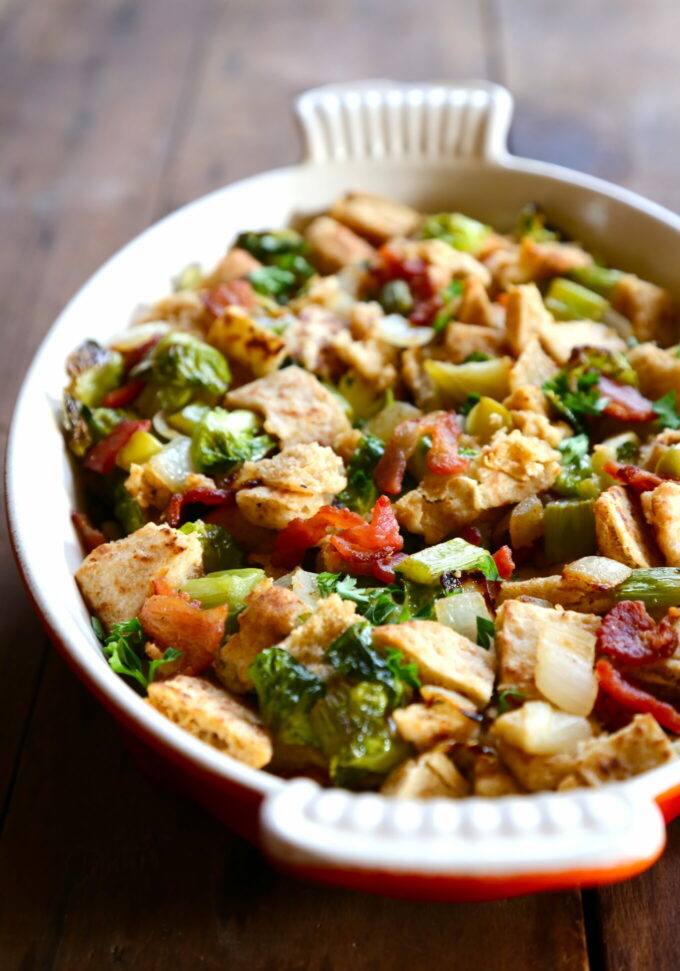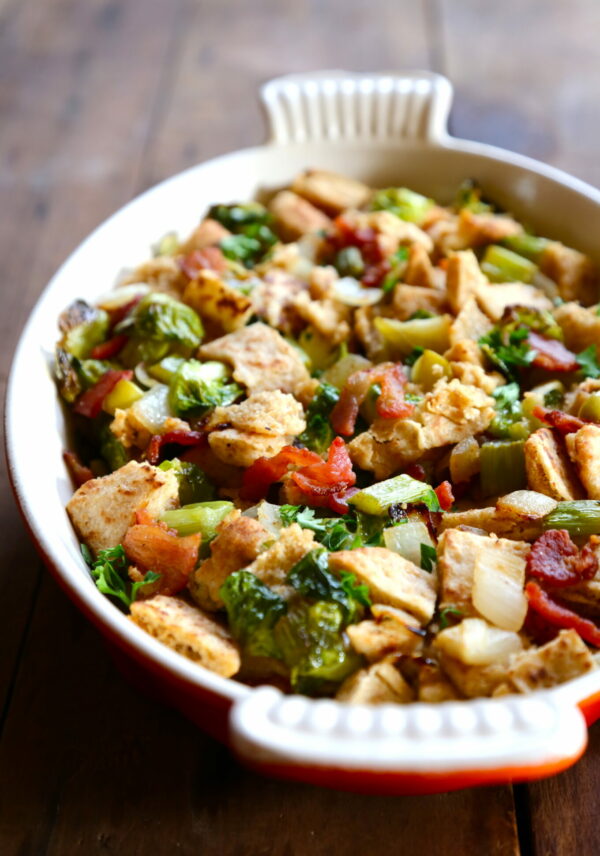 I dialed the 1-800 number faster than you can say "Code Blue." A very nice woman answered the phone and I immediately gave her the 411 on how I ingested the dishwasher detergent. I kept saying, "I know this is a silly question, but am I GOING TO DIE?!" She reassured my that I was not going to leave this Earth and there are no silly questions. Phew. I was going to live for another day.
So, thanks to Poison Control, I am able to bring you today's post! With today being November 1st, which means Thanksgiving is around the corner, I figured it was time to give you a recipe fit for the T-giving table. Simple, but flavorful dishes are my kind of jam and this brussel sprout, bacon, and apple naan stuffing is just dish to mix things up. Naan is not only great for pizzas, but it's also a create alternative to traditional stuffing.
Trust me, you won't be spitting this stuffing out.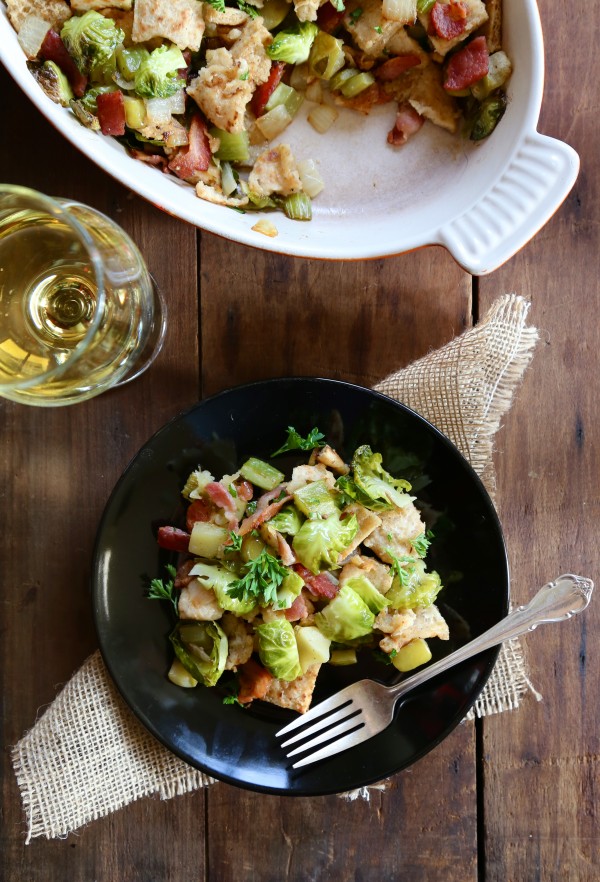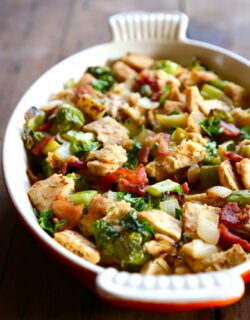 Brussel Sprout, Bacon, and Apple Naan Stuffing
Ingredients:
4 pieces bacon, chopped
1/2 yellow onion, chopped
3 celery stalks, chopped
1 apple, chopped
1 1/2 cups brussel sprout leaves
2 pieces Naan, torn into cubes
1/2 cup chicken stock (more if needed)
parsley,garnish
salt and pepper
Directions:
Preheat oven to 350 degrees.
In a large skillet over medium-high heat, brown bacon until crisp. With a slotted spoon, scoop out bacon and place on a plate covered with a paper towel. In the same skillet place celery, onion, apple, and saute in bacon renderings until translucent. Add the brussel sprout leaves and cook for additional couple of minutes. Then add the bacon back in and cook for about a minute. In a large bowl, toss together naan and scallions. Add the bacon mixture along with parsley and chicken stock. Toss to combine.
Place mixture in a 9x13 baking dish. Make sure to spray the bottom with non-stick cooking spray. Cover dish with foil and bake for 20 minutes. Remove foil and bake for another 10 minutes or until golden brown. Garnish with a little extra parsley before serving.
All images and text ©