trip recap: charleston, south carolina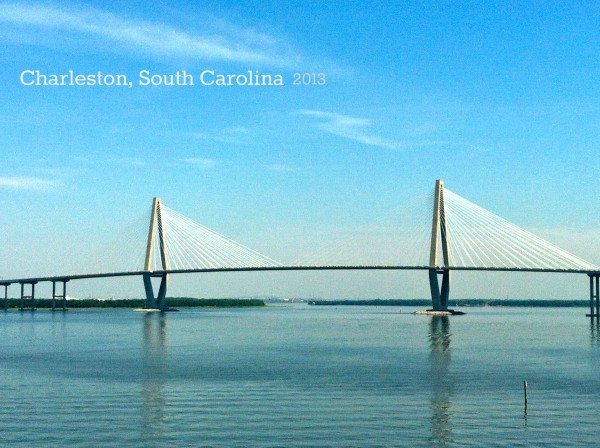 A couple of weeks ago, I traveled to Charleston, South Carolina.
This was my first time visiting what I consider to be the proper South. Growing up as a Northerner, I was completely fascinated with Southern culture. I wanted to live on a beautiful plantation with a wrap-around porch surrounded by magnolia trees. I wanted to drink sweet tea, wear a seersucker dress, and court a cute Southern boy.
Even though my dreams of becoming a Southerner didn't come to fruition, the next best thing to do is marry a man with a long line of rich Southern history. I'll get to that history a little bit later, but first the trip.
I arrived in Charleston after a long weekend in Austin for the BlogHer food conference. I almost didn't make it due to some nasty weather in Houston, but thankfully the travel gods were on my side. I arrived Sunday at midnight exhausted, but excited knowing that I would wake up to the sounds of the waves crashing on the beach.
The whole Grier family (all fourteen of us) were staying the week on the Isle of Palms. The Isle of Palms is about a 30 minute car ride from downtown Charleston and is full of vacation rentals, resorts, and homeowners. We stayed in a house on the Wild Dunes Resort property, which was beachfront! Holla!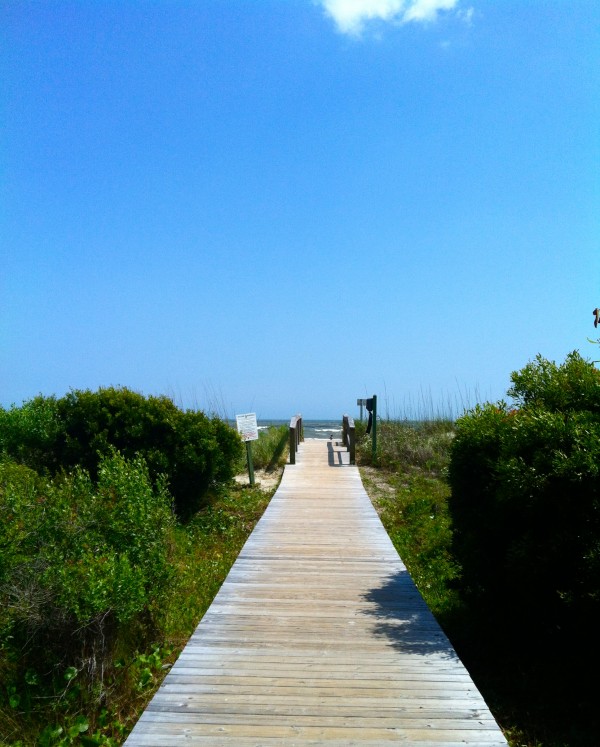 Now, to try and keep all fourteen of us on track, we had to keep somewhat of a schedule. We decided to have one activity in the morning before it got HOT-HOT and then head to to the beach in the afternoon. Since I didn't land until the wee hours on Sunday, I decided to sleep in and then marinate on the beach with the girls, while the men folk did a little fly fishing.
I can't tell you how relaxing it was to lay on the beach without a care in the world. The last time I laid on a beach was in Vieques in December. Note to self: this needs to become a habit.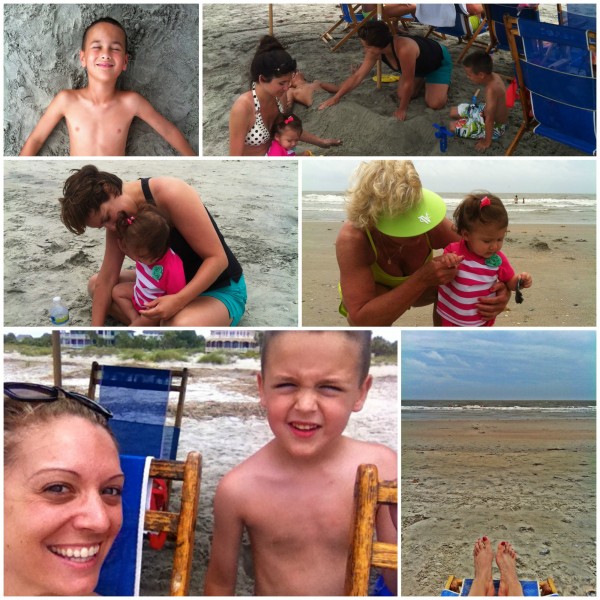 Tuesday was our first trip into downtown Charleston. Can I just say that Charleston is a beautiful city! I love how the city has preserved so much of it's history and culture. So, what better way to see the city and learn a little history at the same time than on carriage ride! We toured through old neighborhoods and learned there is a BIG difference money wise between North and South Broad street. If you have a lot of scrilla, South of Broad is for you!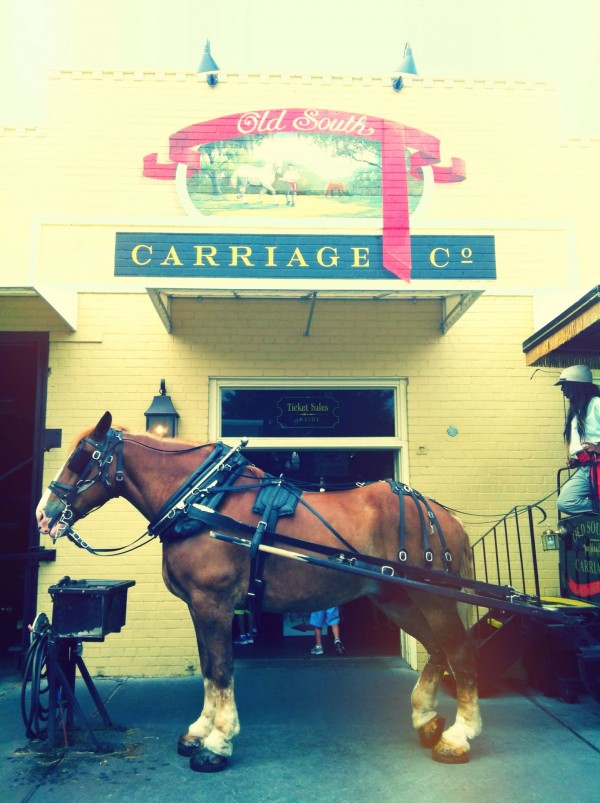 We even saw Rutledge avenue, which is Mr.B's mothers family name. Remember when I mentioned Mr.B had some serious history in his family? Well, Mr.B's great grandfathers, grandfather was Edward Rutledge, one of the signers of Declaration of Independence! Pretty sa-sweet, huh?
After our trip down historic trivia lane, we moseyed over to King Street to find some eats. I heard that Charleston was a foodie town, but I didn't realize all the delicious options until I was down there. We stumbled upon King Street Grille for sandwiches and Ben & Jerry's for ice cream.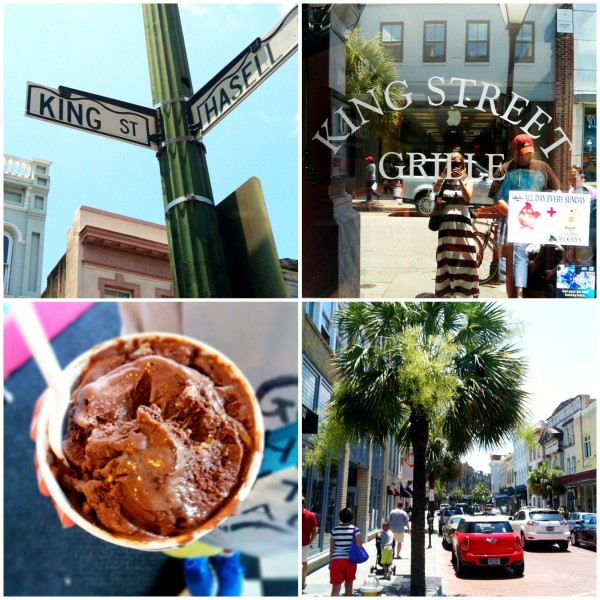 With the temperature rising, it was on to the beach for a some sand castle building and boogie boarding fun!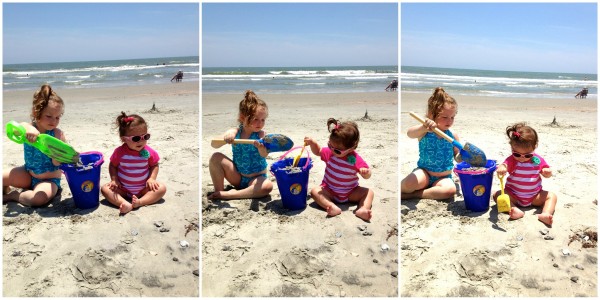 Since the reason we came to Charleston was to celebrate Mr. B's parents 40th wedding anniversary, we surprised them with family pictures on the beach. Our photographer was a rockstar. There was a storm brewing and he took 70 pictures in forty minutes. Do wha? And the crazy part, they turned out beautifully. Minus my bonkers winded look, of course.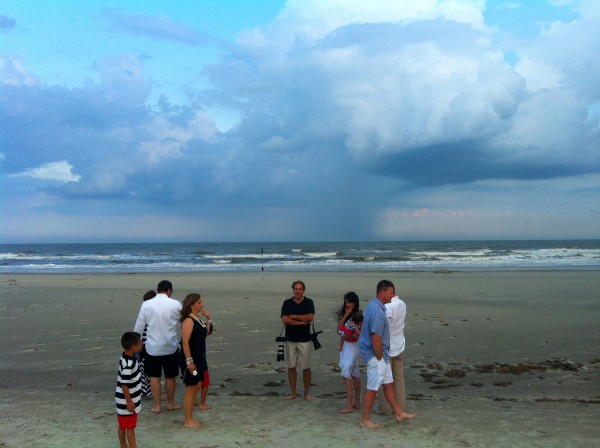 Wednesday we were up and out the door early to check out the USS Yorktown. Ships. History. Not my cup of tea. But! A family that tours historical old balls ships together, stays together. Actually, it was pretty neat, especially the mess hall and all the equipment it took to feed all those truckers.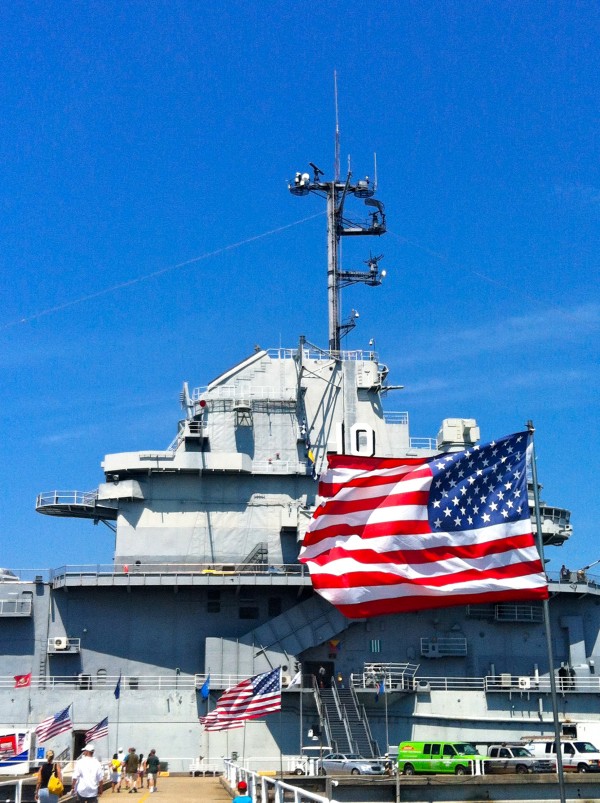 Since the men folk wanted to stay and tour more of the ship + the submarine, the girls decided to make like a banana and split. The beach was calling our name! Okay, I am not the biggest fan of swimming in the ocean (weird, I know), but I had a blasty-blast splashing in the waves with my little nieces and nephews. Oh, to be a kid again!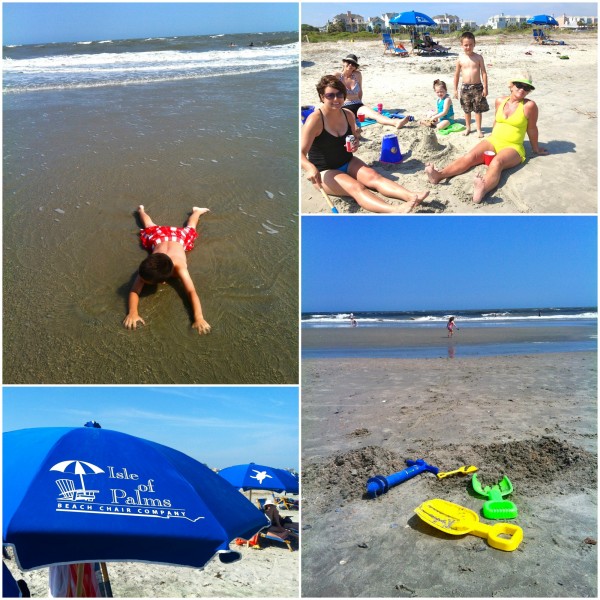 Dinner on Wednesday was my fav. The men folk decided to make everyone dinner – beef and fish tacos, fresh guacamole, mango chutney, and of course, sangria! 
After dinner, the boys wanted to play in the ocean, while the rest of us looked for shells. Plus, you can't beat a beautiful beach sunset.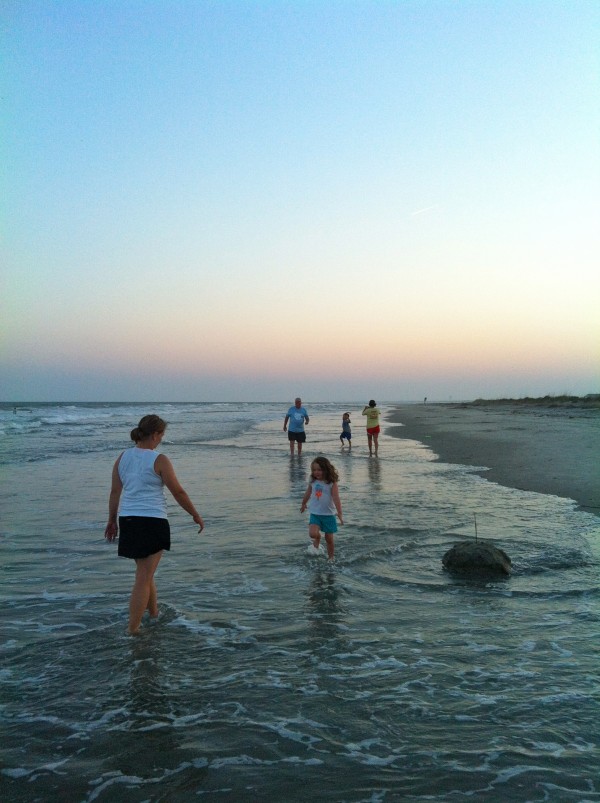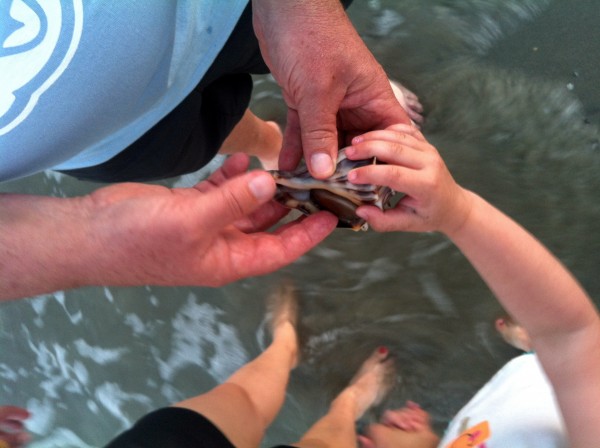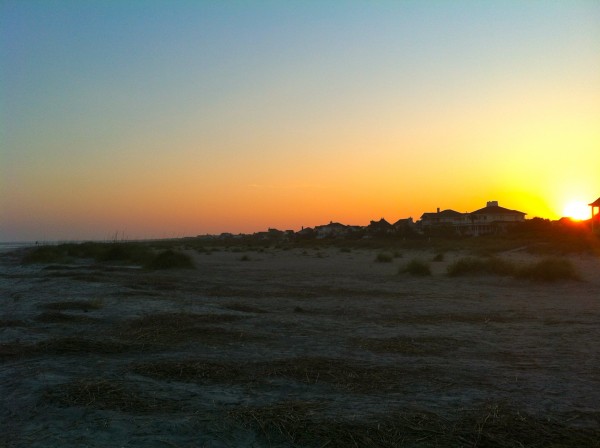 Thursday was our last full day in Charleston. We ventured into town early for lunch and found a delicious spot called, Southend Brewery Smokehouse. I enjoyed a cold blonde ale along with a tasty Old South burger piled high with fried green tomatoes, pimento cheese, and bacon. I will be recreating this soon!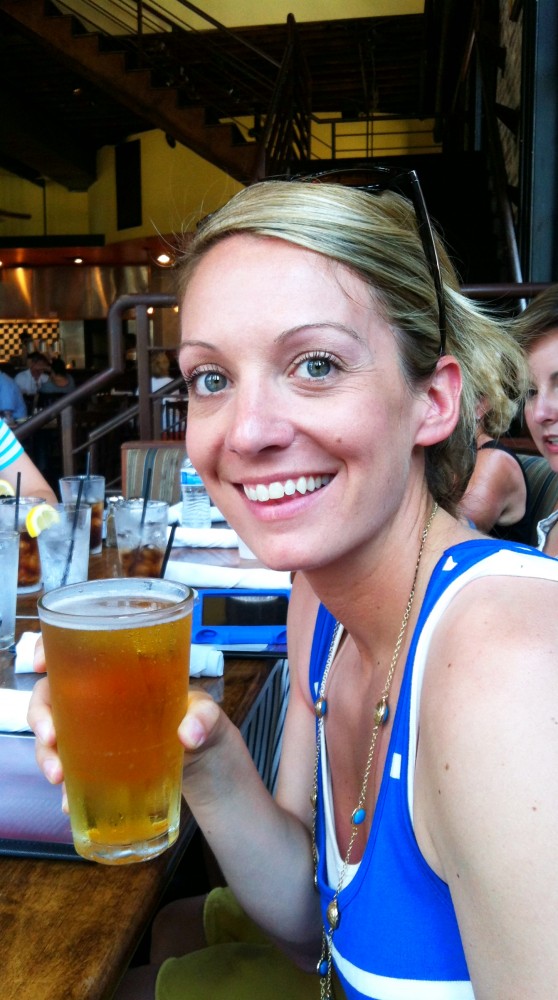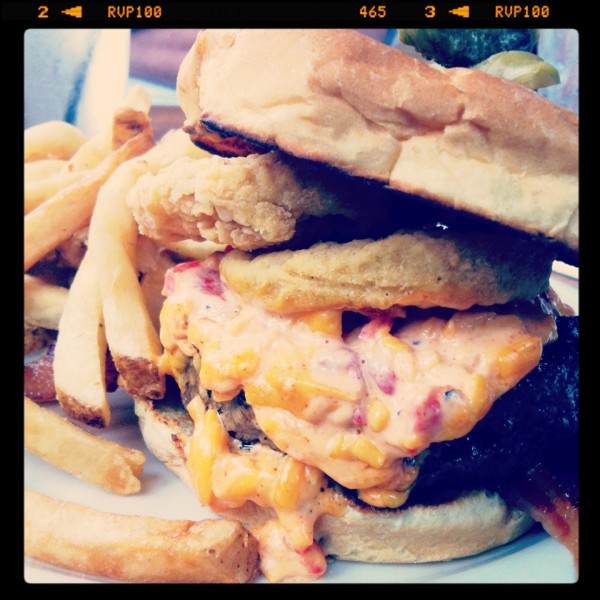 Everyone needed to walk off lunch so we strolled through the local market square. There were tons of trinkets and souvenirs being sold. Although, I couldn't concentrate on anything because the sweat was rolling down my legs and back. Major gross-town.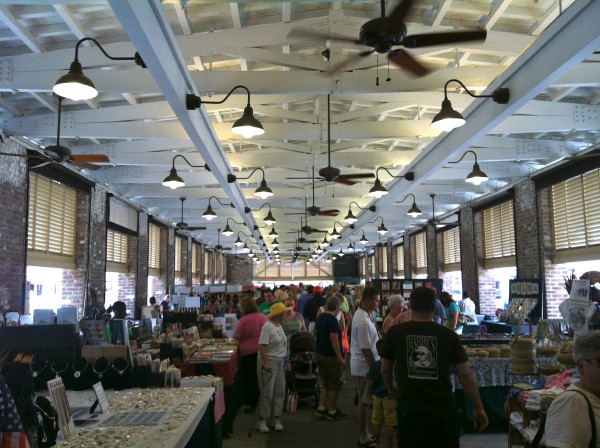 With the kiddos hot and tired, half of the group headed back to the house, while Mr.B, Chuck, Evan, and Andrea and I went on a foodie pub crawl. First stop, Magnolias. This restaurant has been around for almost 30 years and is a destination for tourists as well as locals. I ordered their adult version of the Arnold Palmer, but wasn't a big fan. It was super sugary. I would love to go back and try some of their food because I saw a jalapeno humus that looked to die for.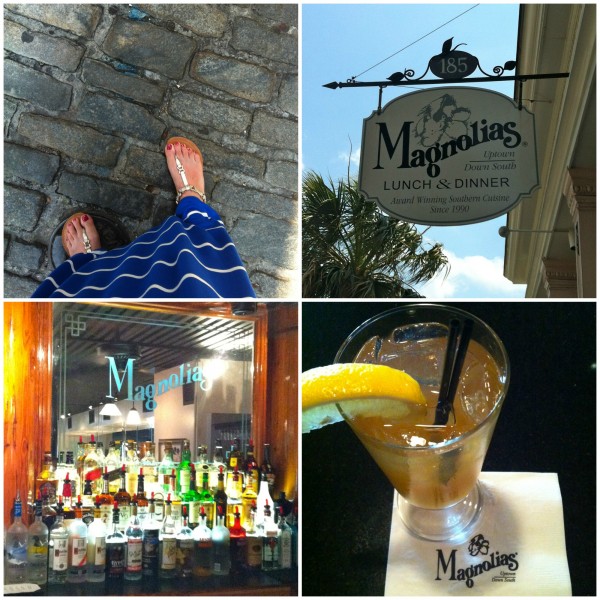 Next on the stop on the foodie train, High Cotton. This restaurant reminded me of a lot places back in Chicago. Old mahogany oak – very martini lunch style. I sipped on the Old Southerner, which was their take on a Mosow Mule. I loved the ginger effervescence.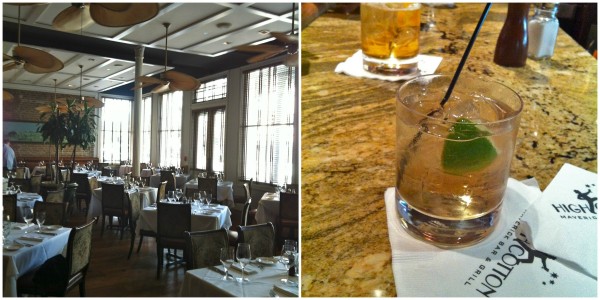 After we left High Cotton, we decided to take a pedi-cab and head north to Macintosh's.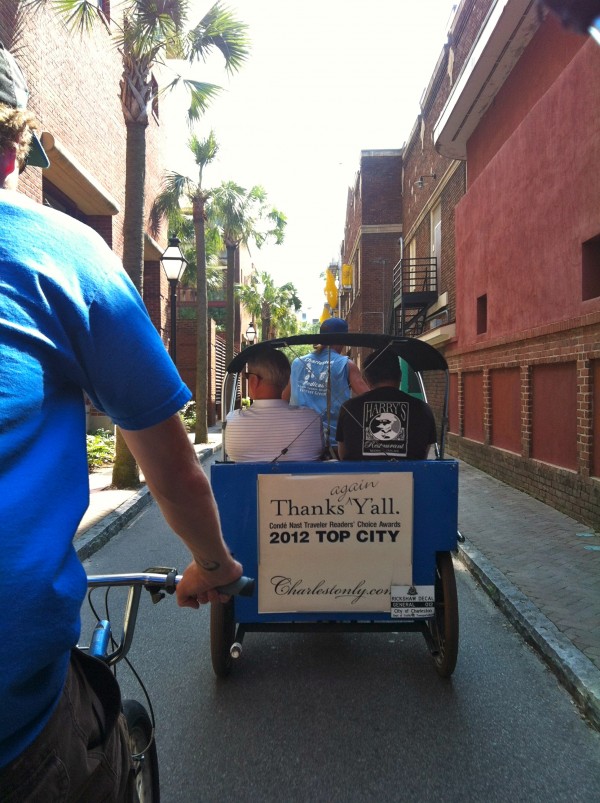 This restaurant was right up my alley. I was completely smitten with Edison light bulbs and the waiters wearing vests. I ordered the sunrise, which was champagne mixed with a smoky bourbon. We also shared a couple of the appetizers – smoked sausages, cheeses, and whipped foie gras! Whoa bessie.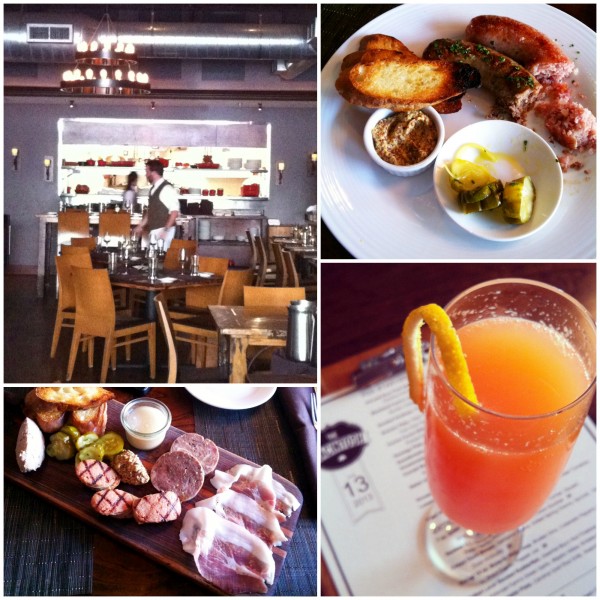 Our last and final stop was at the Charleston Cocktail Club. Since it was a sister restaurant to Macintosh's, it was literally right upstairs. This my favorite stop. The decor was made to look like an old speakeasy with unfinished walls, dark drapes, and one hell of cocktail menu. I ordered this antipasto martini that was out of this world. The salt/pepper mixture around the edge was enough to send me over the edge. This martini was so complex and full of flavors I've never tasted. High-five Charleston Cocktail Club, you are a true gem.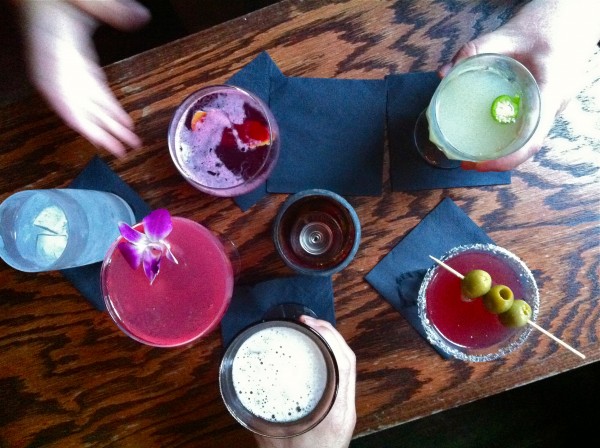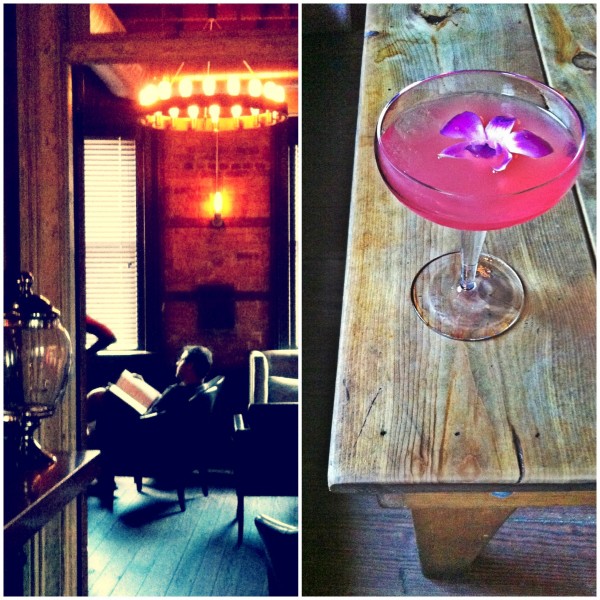 And just like that, our trip came to an end. I had a fantastic time in Charleston. I feel as though I barely scratched the surface so you bet your sweet tookus I will be back!
Until next time, Charleston