turkey taco burger with avocado crema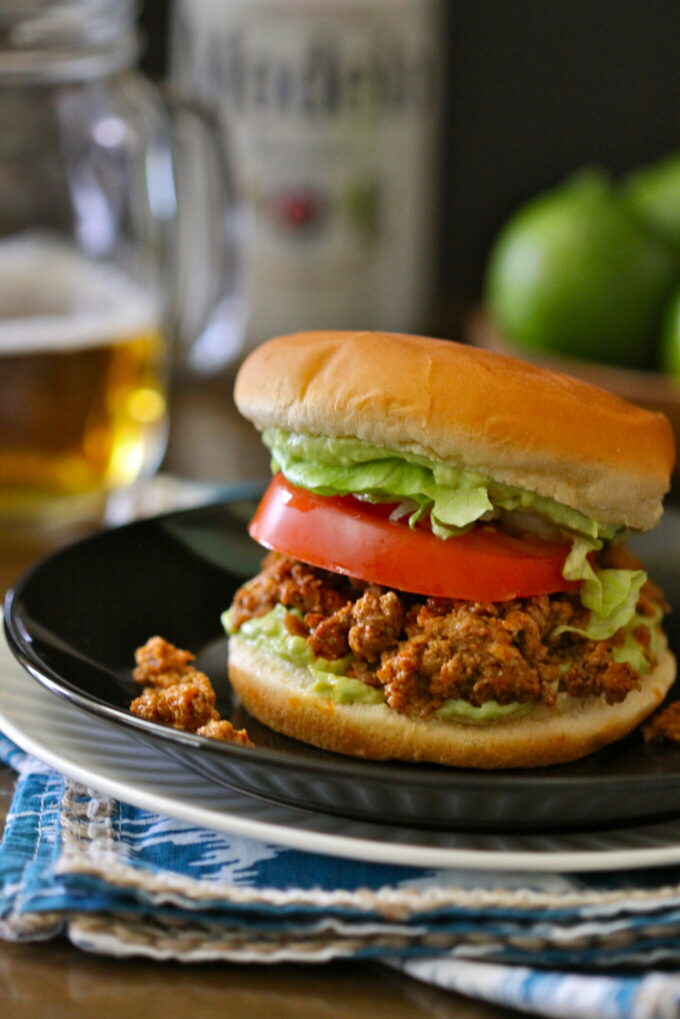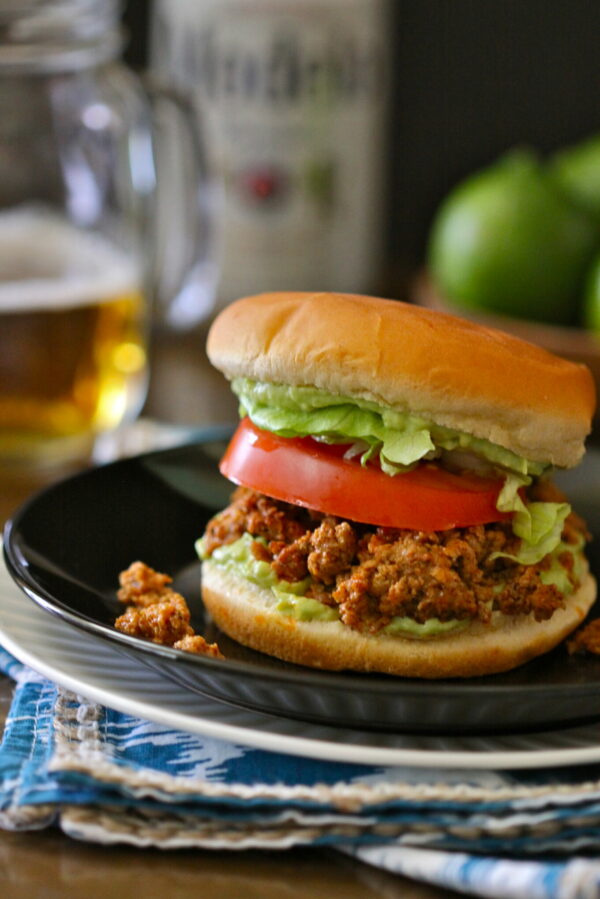 Did you have a particular favorite Mexican restaurant you'd frequent growing up?
And I'm not talking about the Taco Bells of the world.
I'm talking about a time before there were Doritos tacos and 99 cent bean burritos. I'm talking about a time before taco food trucks became the foodie norm. I'm talking about a time before we became smitten with Ricky Bayless' tacos and guacamole at a certain "windy city" airport.
Growing up, my family and I would frequent a little restaurant called Taco Grande. My love affair with Mexican food started at a young age in large part thanks to Taco Grande. I remember my eyes lighting up like a kid about to swing at a pinata full of candy when my parents said we would be dining out for the evening.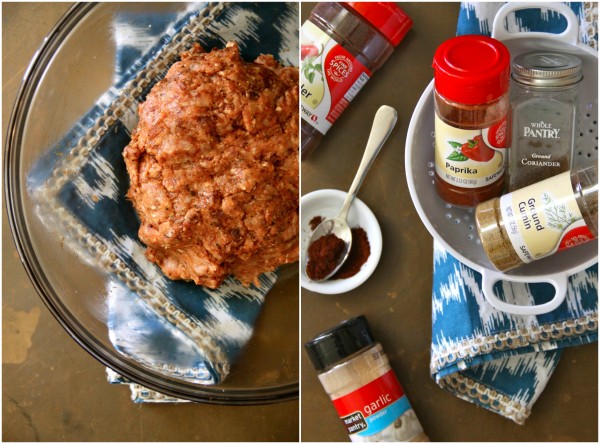 I remember the look and smell of the restaurant. I remember the booths covered in a maroon-colored plastic fabric that did not feel so cushy on the tookus. I remember a smorgesboard of salsa and spicy condiments displayed in this make shift-cart. But! The best was the juke box. It was kind of bizzaro, but my brothers and I loved it. Footloose, anyone? We played that darn song over and over again, and probably looked like a bunch of lunatics dancing around the restaurant.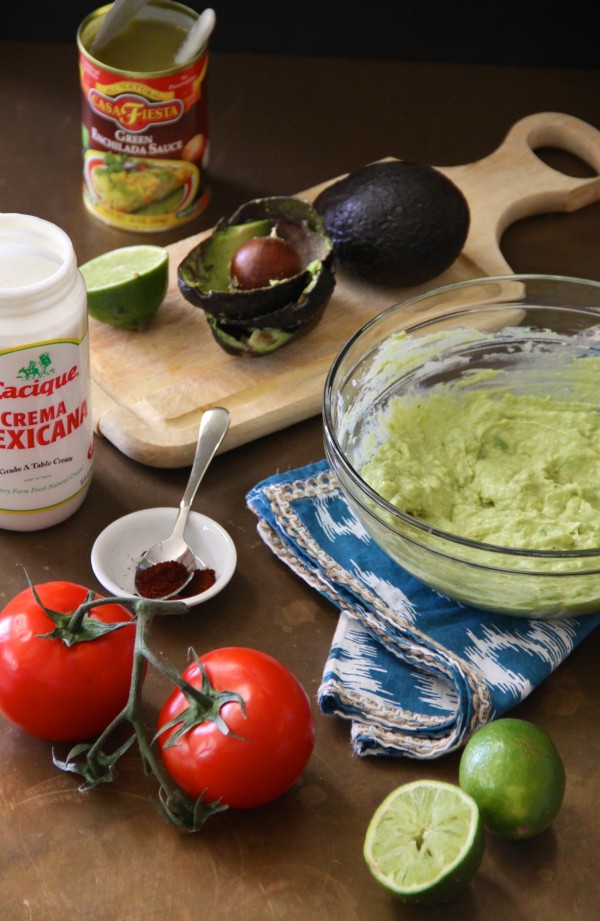 Anyways, one of my favorites things to order (besides the bean tostado) was the taco burger. You have to realize this is before my magical foodie powers came to be, I thought the taco burger was the greatest invention known to mankind. The wheel? Forget about it. The taco burger was were it was at. Crumbly ground beef topped with lettuce, tomato, and cheese. What more could you want as a kid? Simple and satisfying.
Now, if you'll excuse me, but I'm feeling a little Footloose.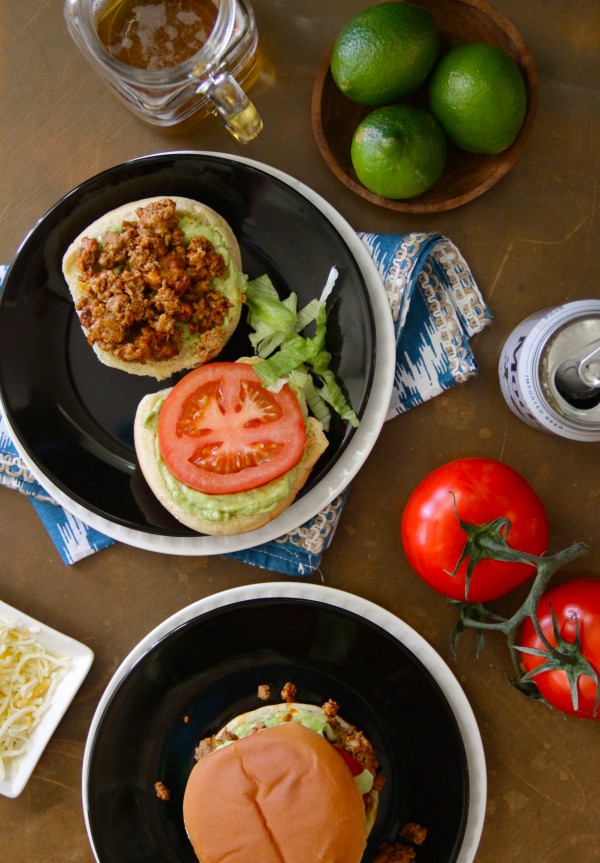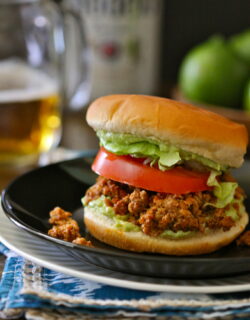 Turkey Taco Burgers with Avocado Crema
Ingredients:
for the turkey taco burgers:
1 pound ground turkey
2 tablespoons chili powder
1 tablespoon cumin
1 teaspoon coriander
1 tablespoon paprika
1 teaspoon garlic powder
1 tablespoon olive oil
salt and pepper
tomato, sliced
lettuce, shredded
red onion, sliced
2 tablespoons cheddar cheese, shredded (+ more for garnish)
4 buns
for the avocado crema:
2 avocados
2 tablespoons mexican crema
1 tablespoon green enchilada sauce
salt and pepper (to taste)
Directions:
for the turkey taco burgers:
In a large bowl, combine the first nine ingredients. In a skillet, preheated to medium-high, brown the ground turkey about 5 to 7 minutes. Once fully cooked, add two tablespoons of cheddar cheese and stir. Remove from heat and set aside.
To make burgers, take a bun and place some of the ground turkey on bottom of bun. Top with cheddar cheese, tomato slice, lettuce and red onion. Finish it off with a dollop of the avocado creama!
for the avocado creama:
Mix ingredients in a bowl. Store in fridge until ready to use.
All images and text ©