Turmeric and Honey Glazed Drumsticks
Turmeric and Honey Glazed Drumsticks are a delicious and easy dinner to make! Baked chicken drumsticks covered in turmeric, paprika, cumin, and honey. Serve alongside roasted veggies and rice! It will become a new weeknight favorite!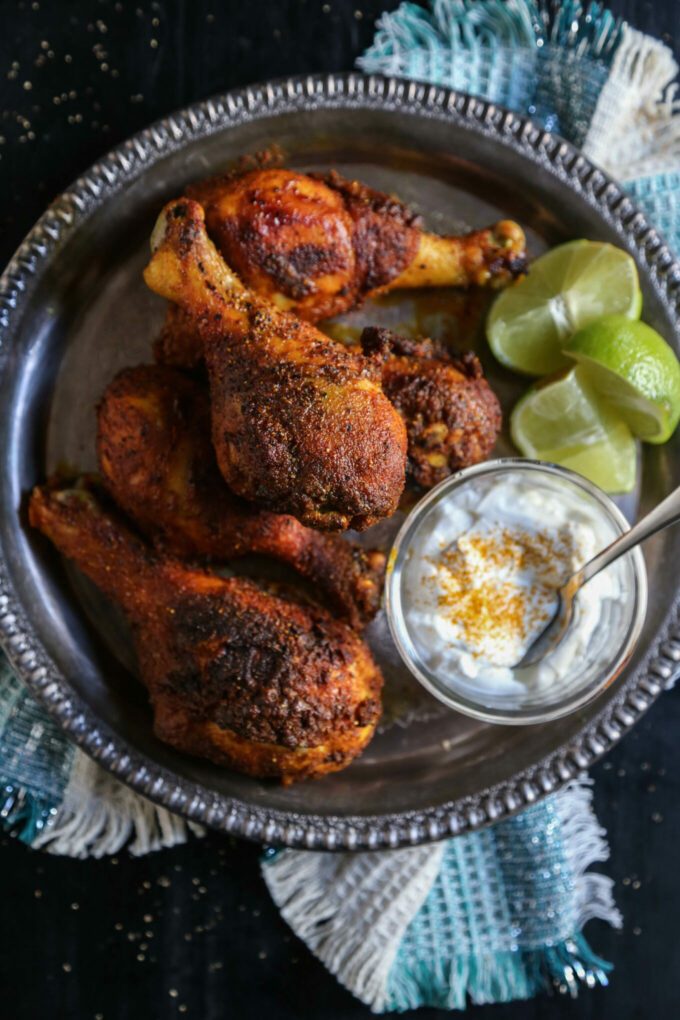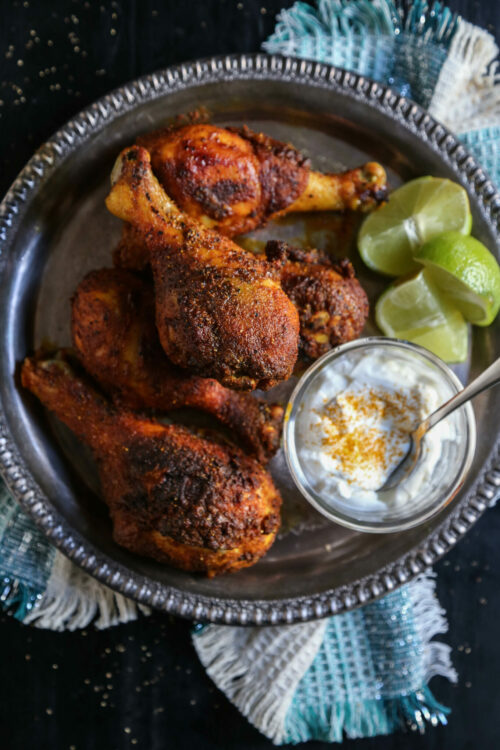 NEW SHOW ALERT!
Or it should probably read, "New Show to ME Alert!"
Do you ever feel like you are the last to know about new TV shows, office gossip, politic drama, or general world news? Mr. B is always abreast of any kind of breaking news or general hearsay. I swear he works for the CIA. Hmmmmm…..that would explain all the international travel.
So, this new show that yours truly discovered is on Amazon Prime called, The Night Manager. It's about a MI-6 agent who goes undercover to take down an international arms dealer. Well, the show is effing brilliant and stares the gorgeous Tom Hiddlestone. You know the guy who is dating Taylor Swift. Or, so I thought was dating Taylor Swift because Mr. B politely informed me while watching this show that they broke up. WTF?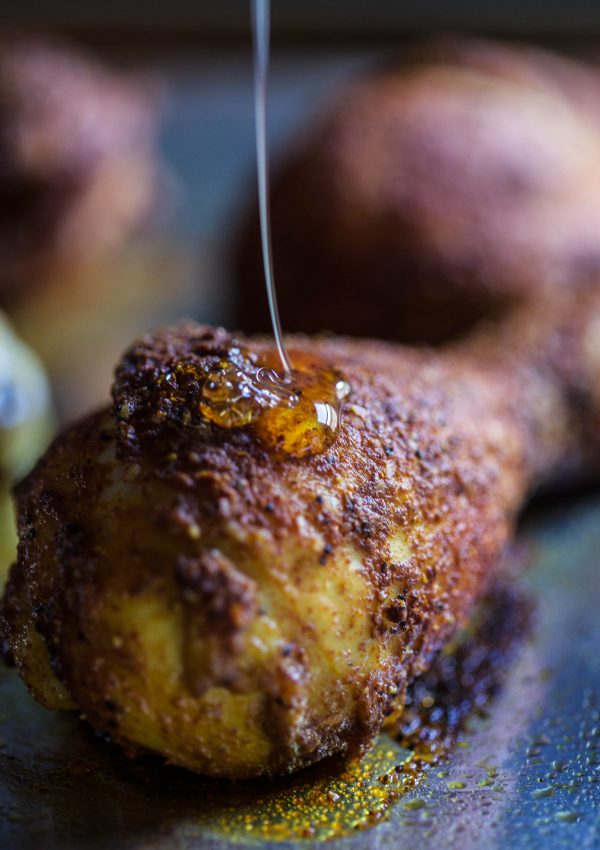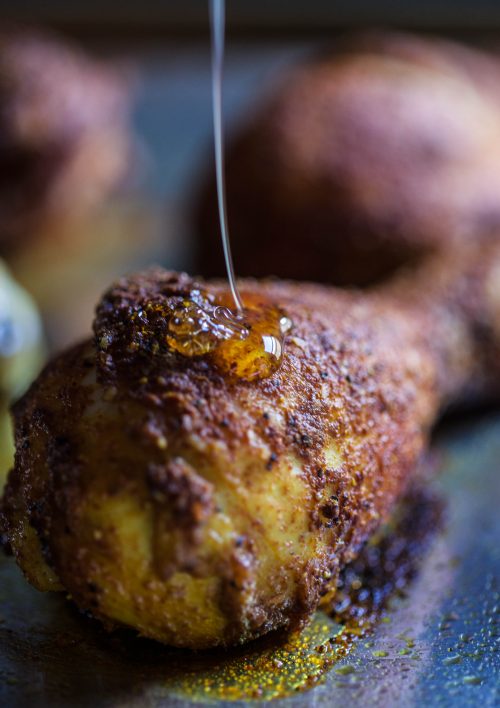 Anyway, the show only has one season with six episodes to watch. My advice, don't binge watch this show. Take your time and watch an episode a night so you can drool and swoon over Tom Hiddlestone. Also, I suggest noshing on some of these Turmeric and Honey Glazed Drumsticks. Because who doesn't like nibbling on some juicy meat while gazing at another piece of fine meat. Um, don't answer that.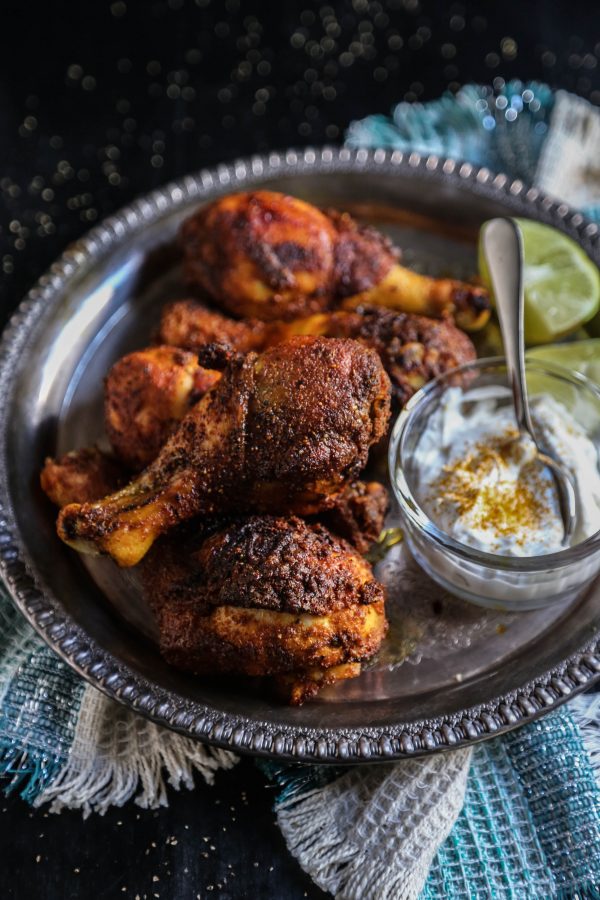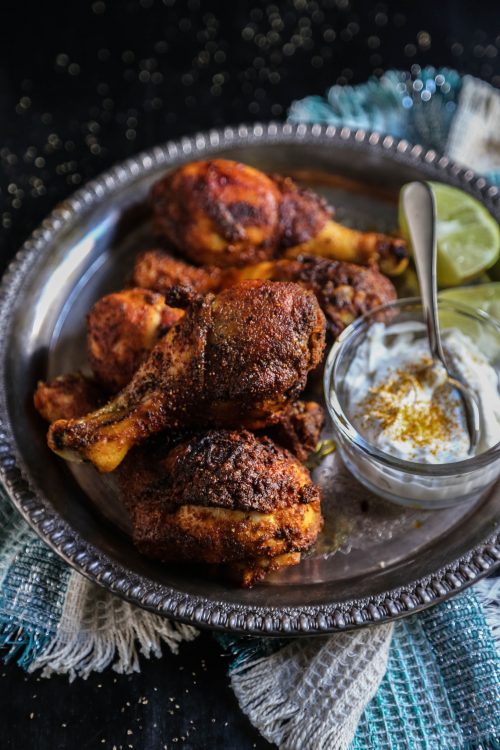 Like I mentioned last week, I wanted to bring y'all delicious recipes that are healthier, but still maximize flavor. These Turmeric and Honey Glazed Drumsticks are just the ticket to keep you from yawning of boredom during this "healthier" time of year. Turmeric is my new spice crush. I've been slapping this ginger like spice on every piece of protein I can find, especially fried chicken. But that's for a different post for a different day.
Mr. B: "Hey, babe!"
Me: "Yes, dear?"
Mr. B: "Did you know that Tom Hiddlestone's favorite piece of chicken is a drumstick?"
Me: "Um, NO?" "Did you know that Turmeric is the number one spice for 2017?"
Mr. B: "Duh. Don't you read the news?"
Me: (insert emoji rolling eye face)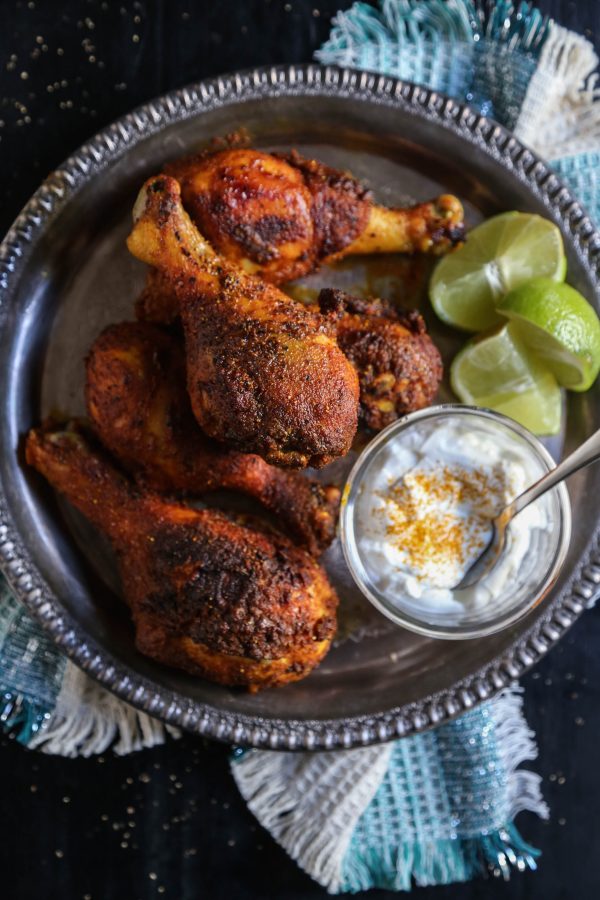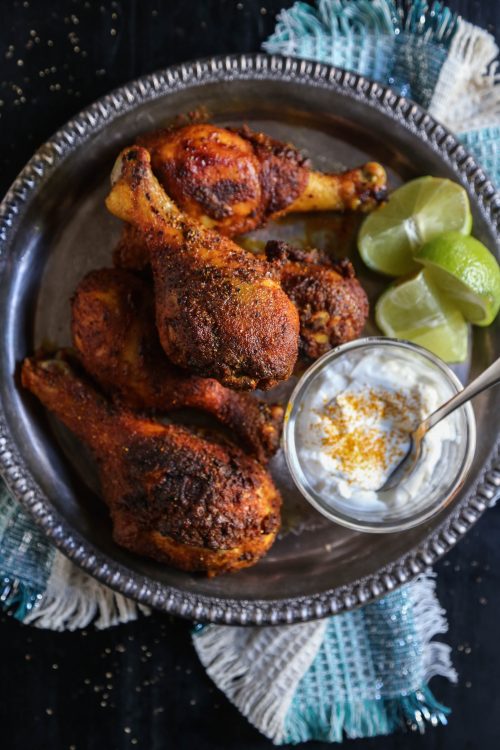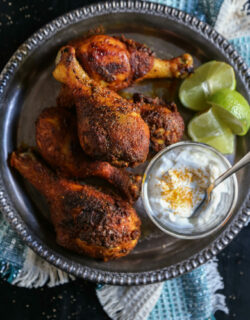 Turmeric and Honey Glazed Drumsticks
Ingredients:
6 chicken drumsticks
1 tablespoon ground turmeric
1 1/2 teaspoons paprika
1 1/2 teaspoons cumin
2 tablespoons olive oil
salt and pepper to taste
2 tablespoons honey
Directions:
Preheat oven to 400 degrees. In a large bowl, toss drumsticks with olive oil, turmeric, paprika, cumin, salt, and pepper. Make sure all the drumsticks are evenly coated with the spice mixture. Next, place drumsticks on a baking sheet fitted with a wire rack. Baked drumsticks for 20 minutes. Remove drumsticks from oven, flip, and glaze tops with honey. Return drumsticks to oven and bake for another 20 to 25 minutes. Remove from oven and let cool before serving!
All images and text ©