winter veggie quinoa tart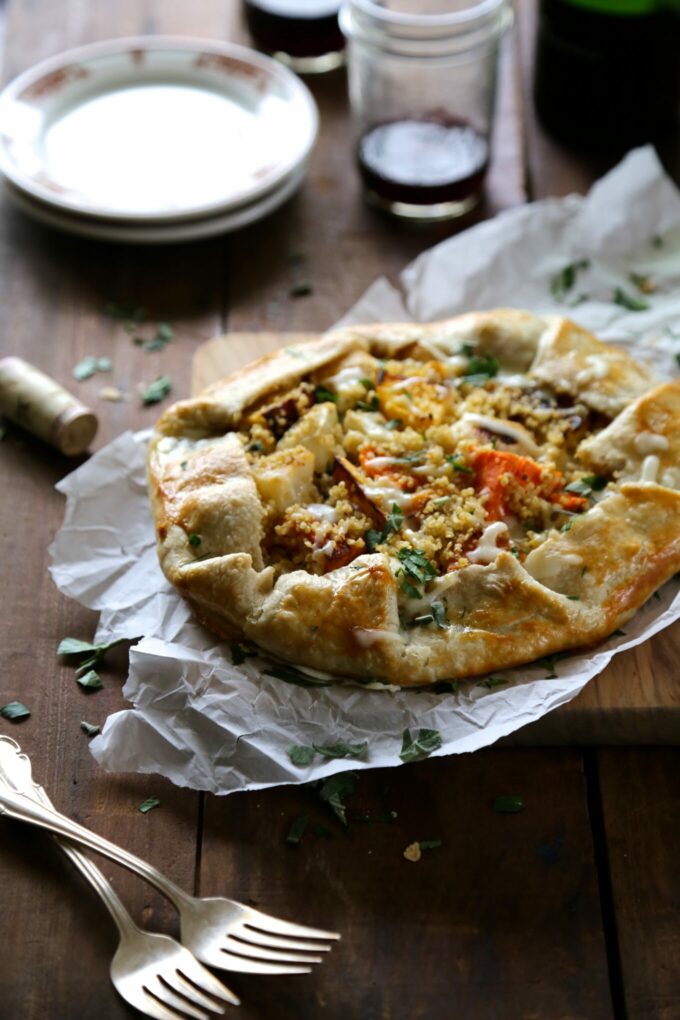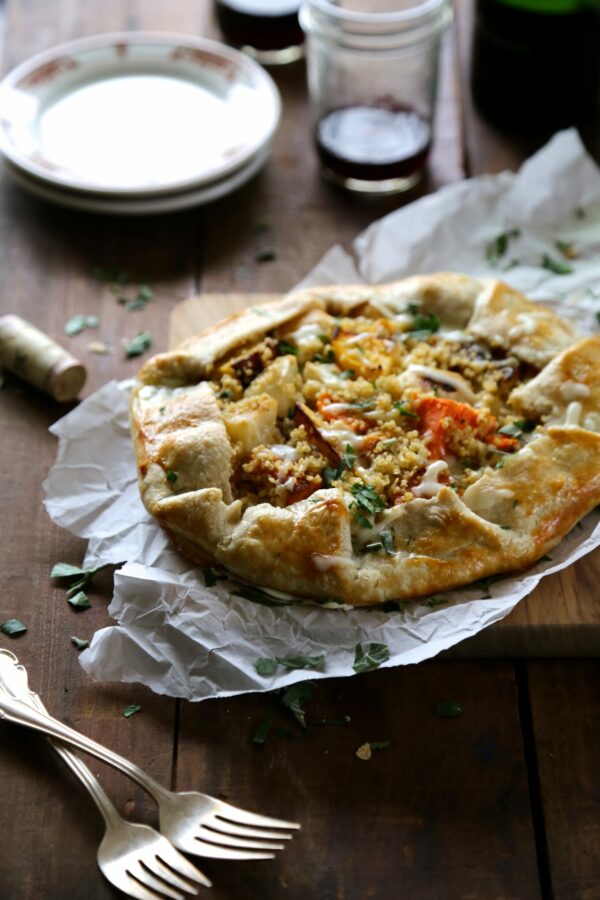 "Now remember kids, eat your cupcakes and doughnuts with extra sprinkles so you will grow up to be nice and strong."
Isn't this every kid's dream to hear their parents say?
Growing up, I'm pretty sure my parents said that exact statement, but apparently it must have been on opposite day. Can we bring back opposite day? Even as an adult, I would like to have been Cameron Diaz in the movie, "Sweetest Thing" where she gets delivered a gigantic brownie sundae in bed and her boyfriend had all the calories sucked out. Can we make that a reality?
Sadly, I feel as though we are always stuck on the opposite of opposite day.
So to fix or better yet, balance out this equation, I've created a tart filled with delicious, roasted seasonal veggies. No more blending veggies and hiding them in taters. No more making your kids sit at the dinner table until they've cleaned their plates. No more pretending that steamed lima beans are a good idea.
If you want to have your cake and eat it too, whip up this tart, for I know pronounce it Opposite Day.
Season Eating Series: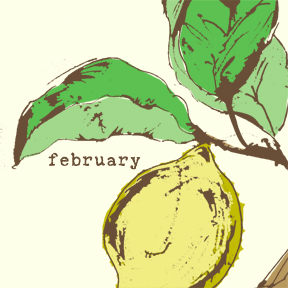 My talented and fantastic friend, Becky, author of The Vintage Mixer, and her husband Josh, are showing us that eating seasonally can be fun! Each month they will provide a Seasonal Produce Guide, which you can save on your iPhone or desktop so you can get in the seasonal eating spirit.
Not only do they provide a beautiful illustration each month like the one above, you can also join me and a few fabulous food bloggers who are serving up seasonally inspired recipes. Follow us on Instagram and tag your photos with the #eatseasonal hashtag!
Aimee from Simple Bites
Kelsey from Happyolks
Molly from My Name is Yeh
Lindsay from Cafe Johnsonia
Lauren from Lauren's Latest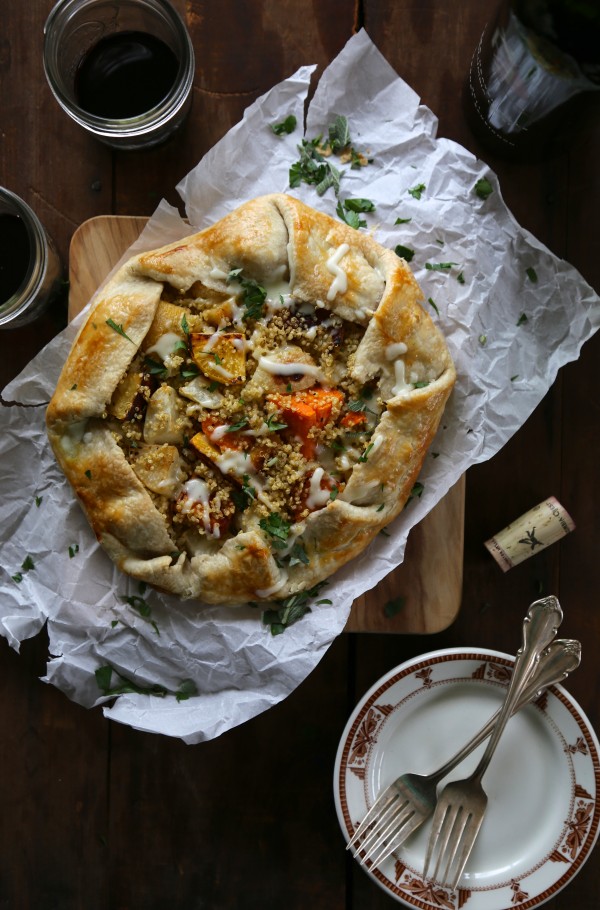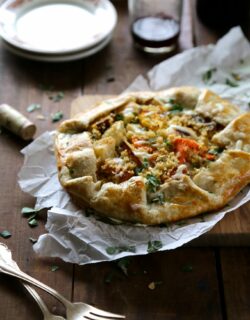 Winter Veggie Quinoa Tart
Ingredients:
1 store bought pie dough, thawed
1 tablespoon olive oil
2 cups winter veggies (parsnip, carrot, turnip, squash)
1 cup quinoa cooked
1 egg
1 tablespoon Parmesan cheese
1 tablespoon Mozzarella
Parsley, garnish
Sage, garnish
salt and pepper to taste
Directions:
Preheat oven to 400 degrees.
Spray a baking sheet with non-stick cooking spray. Place veggies on the baking sheet and toss with olive and s&p. Roast for about 30 minutes or until tender. Remove from oven and let cool slightly.
Spray another baking sheet with non-stick cooking spray. In a large bowl, toss quinoa and winter veggies. Roll out pie dough into a 9 inch round. Pour veggie mixture into the center. Take the pie and fold the dough border over the filling to form an 9-inch round, leaving the veggies exposed in the center. Brush the pie edges with egg wash and bake for about 20 to 25 minutes or until golden brown. Remove from oven and sprinkle with cheese and parsley.
All images and text ©