blood orange bourbon fizz with fried sage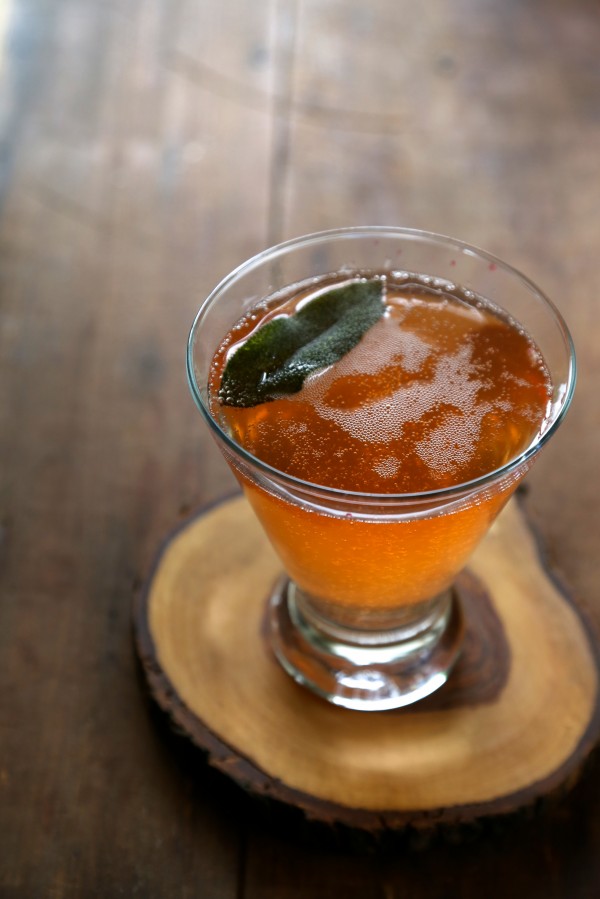 Happy Galentine's Day!!
Oh, shoot. Well, I've up and dunnnnn it again.
Where are my manners?
I should politely ask, have you heard of Galentine's Day? No!? Well, honey, let me fill you on all the juicy secrets. Galentine's Day is a very special, girl-power day created by the wonderful and hysterical folks at Parks and Recreation. This video will explain everything.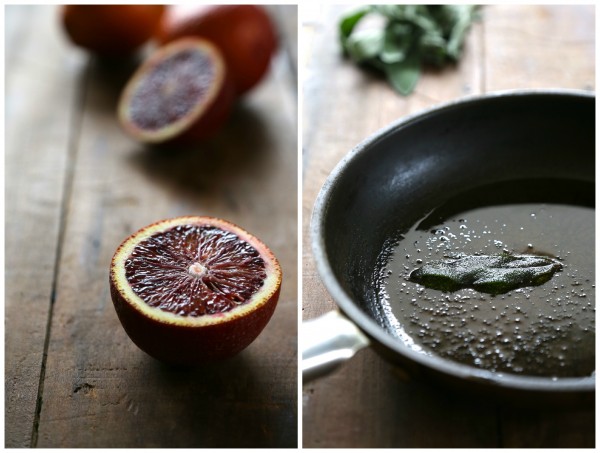 Basically, it's a way to 86 the men for the day and celebrate friendship and other shenanigans with some BAMF ladies in our lives, before the other "tine" holiday appears. Make sense? Good.
Let's celebrate Galentine's Day in style! Mr. B is a pureist when it comes to his two fingers of bourbon; however, I thought I would add a little LG twist to my glass full of rye. Squeeze a little blood-orange juice to give it a sassy color twist- then fill 'er up with a bubbly of your choice. The piece de' resistance, is fried sage. Can I get a what-what?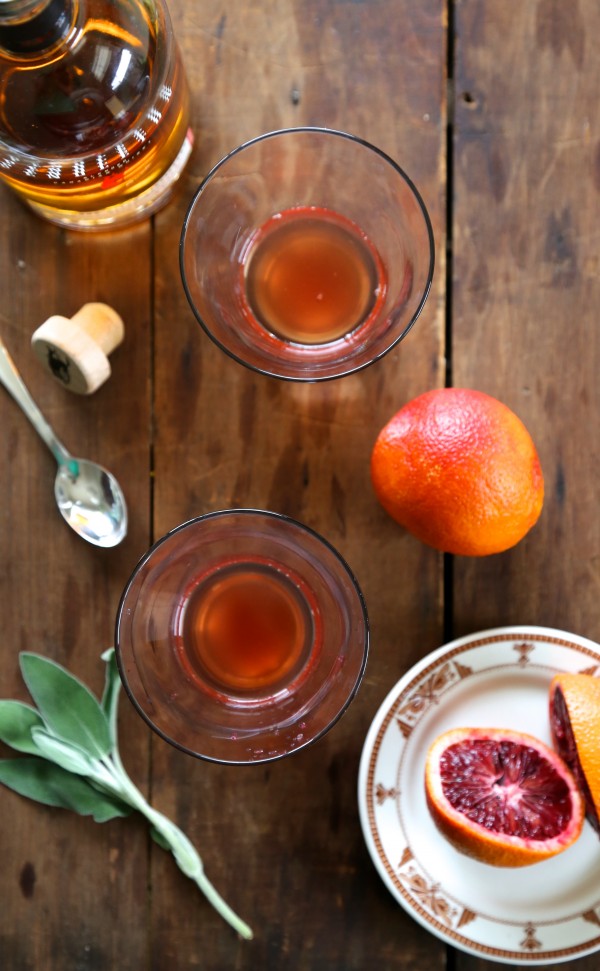 Make sure and check out the other fab ladies! And also head over to our Pinterest board for inspiration!
Galentine's Day Drinks
Blood Orange Bourbon Fizz with Fried Sage from Lauren of Climbing Grier Mountain
Chocolate Dipped Strawberry Martini from Shanna of Pineapple and Coconut
Ladies' Night Rum Punch from Lindsay of The Live In Kitchen
Galentine's Day Brunch

Sweet Potato Cornmeal Waffles with Bourbon Cream and Pecan Butter from Susan of Girl in the Little Red Kitchen
Chocolate Dipped Donuts from Angie of Big Bear's Wife
Lemon and Ginger Scones from Lauren of Healthy. Delicious.
Beet, Blood Orange, and Chèvre Salad from Lori of Foxes Love Lemons
Galentine's Day Desserts
Piña Colada Cupcakes from Courtney of Neighborfood
Strawberry Chocolate Dessert Bars from Marly of Namely Marly
Banana Peanut Butter Cupcakes with Peanut Butter Chocolate Frosting from Nancy of Gotta Get Baked
One Layer Fudge Cake from Liz of That Skinny Chick Can Bake
Double Strawberry Angel Food Cake with Whipped Vanilla Creme Fraiche from Cynthia of Two Red Bowls
Dark Chocolate Pistachio Ice Cream with Candied Bacon Bits from Steph of Girl Versus Dough
Fruity Dessert Pizza from Morgan of Peaches Please
Secret-Ingredient Chocolate Pecan Bites (Gluten Free!) from Karen of The Food Charlatan
DIY Cheesecake Parfait Bar from Heather of Heather's Dish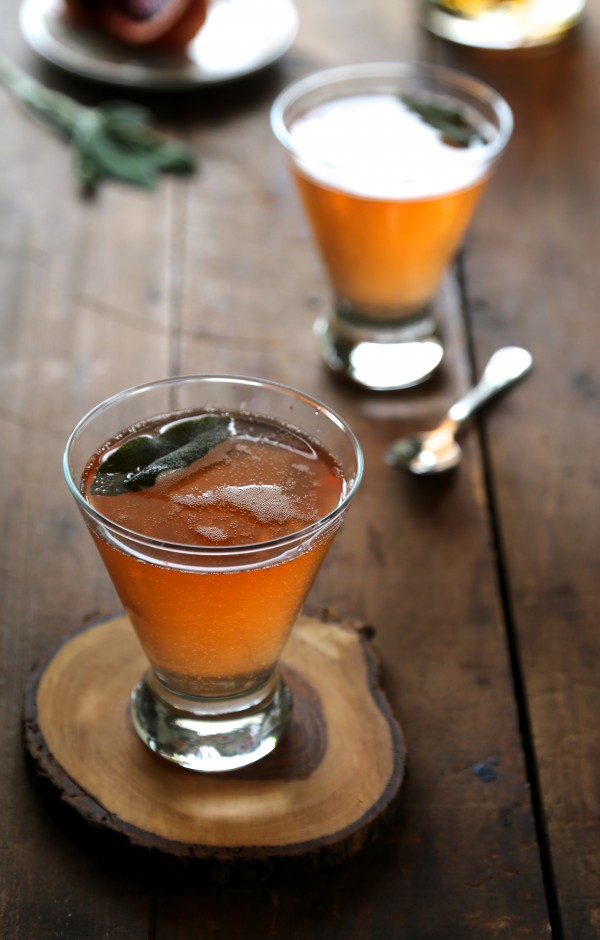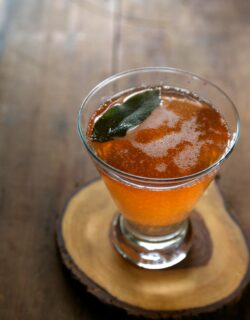 Blood Orange Bourbon Fizz with Fried Sage
Ingredients:
2 shots bourbon
2 tablespoons blood orange juice
Prosecco
for the fried sage:
1 tablespoon olive oil
4 fresh sage leaves
Directions:
In a glass, pour 1 shot of bourbon, a squeeze of blood orange juice, and fill the rest with Prosseco for one drink. Garnish with sage. Cheers.
for the fried sage:
Preheat olive oil in a small skillet to medium-high heat. Add sage leaves and fry on both sides about 2 to 3 minutes total. Place on a paper towel to cool and to drain off any additional grease.
All images and text ©