2021 Holiday Gift Guide: Kids 2 to 5 years!
15 amazing and useful gifts for kids ages 2 to 5 years! Books, clothing, and toys. This guide is chock-full of stuff that is not only helpful when raising a child, but fun too!
After two years of parenthood under my belt, I can safely say that this guide is my go-to for either first-time parents, grandparents, or any caretaker. All of these gifts are useful, fun, and don't break the bank!
Take a peek around because there is a lot of great stuff!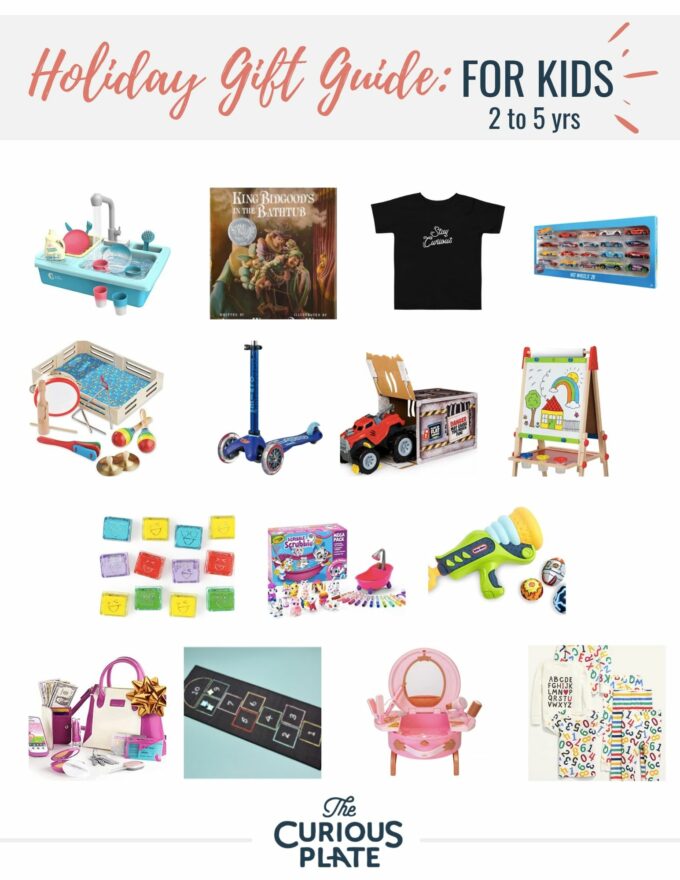 ***This post is not sponsored. I have purchased a few of these items myself! Also, a few of these links are affiliate! Thanks for supporting The Curious Plate!***