2022 Holiday Gift Guide: For the Home Cook!
15 amazing gifts for the home cook! Kitchen utensils, food storage, spice mixes, and the perfect grill basket. You'll find something in this list for the home cook who has everything!
As a food blogger, I get a lot of questions regarding what I use to cook. Honestly, I keep it simple. I'm a big believer in good mixing bowls, sharp knives, sturdy cutting boards and non-stick skillets. Plus, you can never go wrong with electric wine opener! From there it's just a matter of diving in!
So, below are 15 amazing kitchen gifts that I use on a regular basis as well as stuff that's great for home entertaining. Take a peek and get slicing!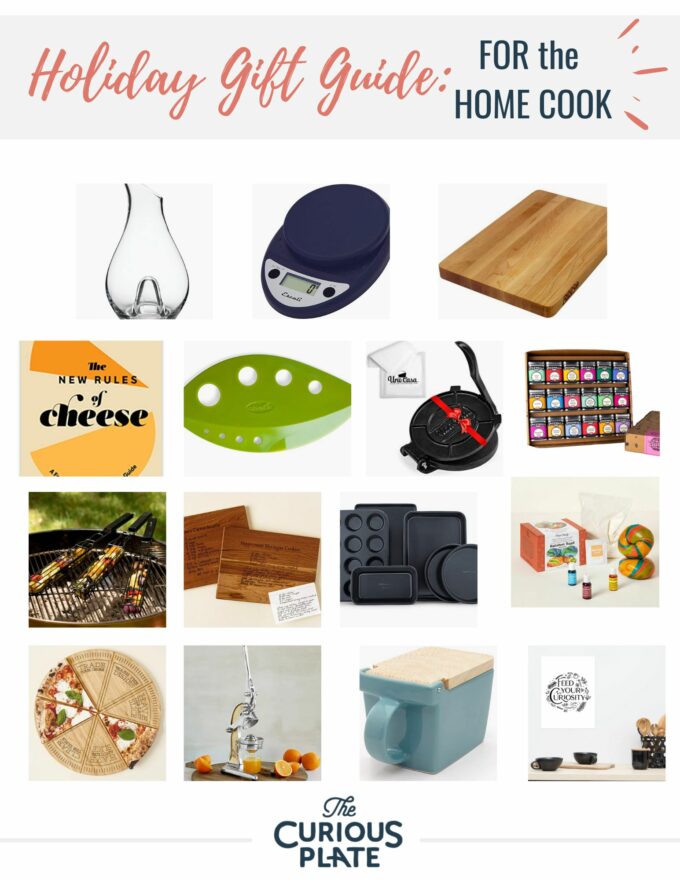 ***This post is not sponsored. I have purchased a few of these items myself! Also, a few of these links are affiliate! Thanks for supporting The Curious Plate!***