48 Hours at Deer Valley Resort: A Family Destination
48 Hours at Deer Valley Resort: A Family Destination. Deer Valley Resort, nestled in Park City, Utah, is a premier ski destination resort. With luxurious accommodations, five-star restaurants, and over 2,000 skiable acres, it's the place to visit when traveling as a family!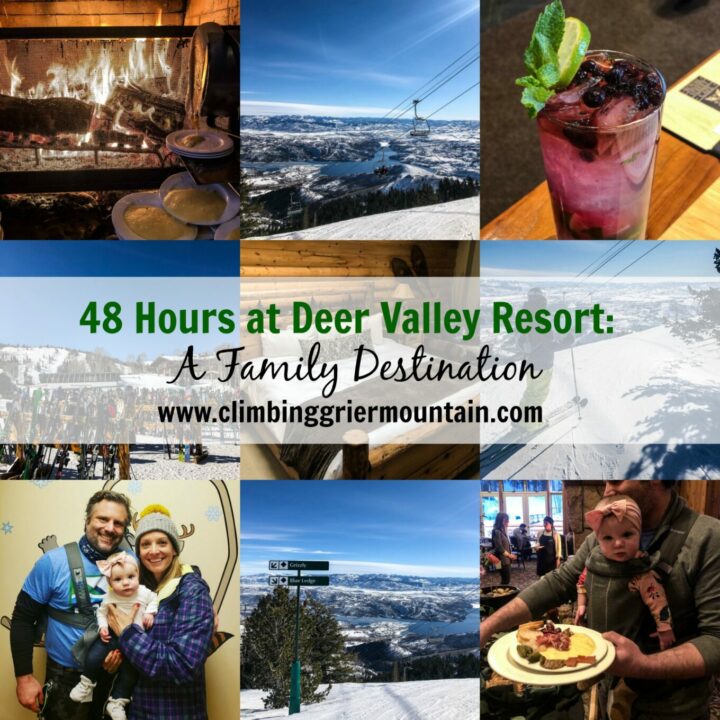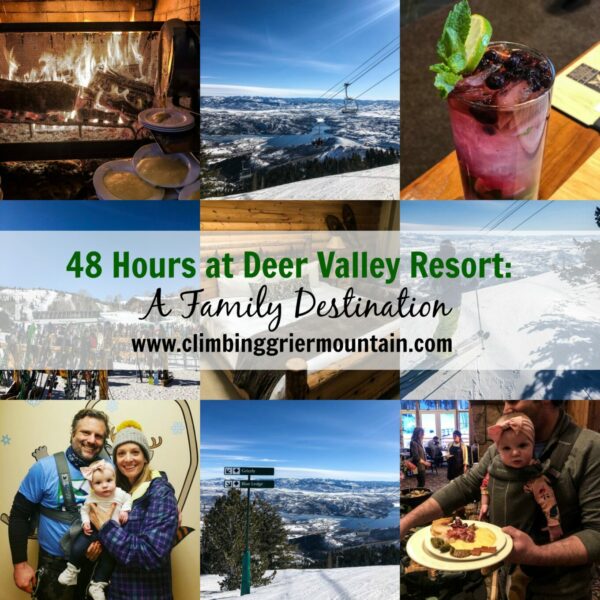 I've been to Deer Valley Resort multiple times.
Every time I visit, the resort continues to wow me. How you may ask?
The ambiance, the luxuries, and well, the skiable terrain are only the tip of the ski poles that make Deer Valley Resort a truly unique experience. My previous travels to this five-star resort were either with a gaggle of friends or for media. Setting foot on Deer Valley Resort back in early February as a family of three had us looking through a different lens.
Well, if you want to take a virtual escape during quarantine to a place that is truly magical….check out my complete travel guide to 48 Hours at Deer Valley Resort: A Family Destination!
Trust me, it will be on your must-visit list!
Lodging and Transportation
As a Coloradan, I will state this for the record: it is much easier to get to the mountains in Utah than Colorado! Mr. B and I have skied a lot and yes, our skiable days with a child have limits right now. BUT! I truly believe accessing the mountains, especially at Deer Valley Resort, make the whole trip and experience less of a hassle. As a new parent, that's a game changer.
Anyway, from Salt Lake City International Airport it's only a 30-minute drive to Park City. You can either arrange a shuttle or rent a car. We opted to rent a car because having a five-month old we wanted to make sure we had flexibility. Plus, having the Doona car seat was a life savor. No base? No problems.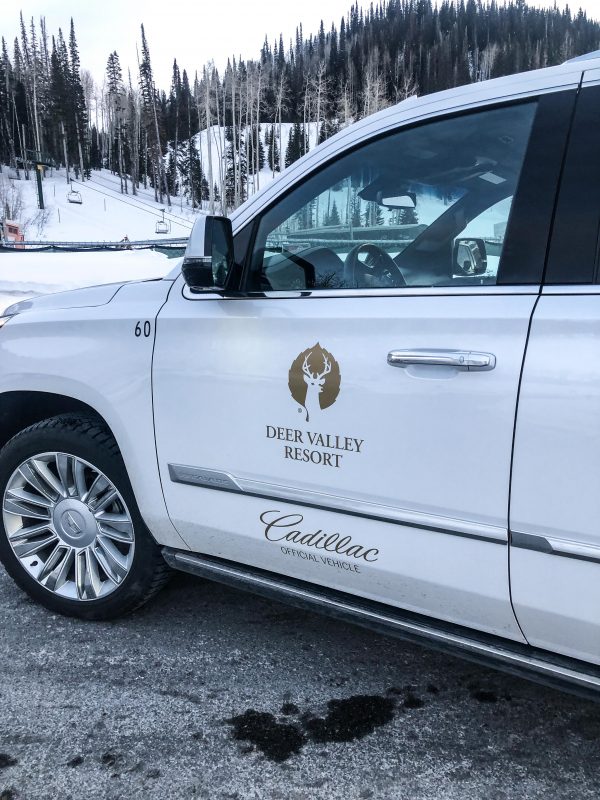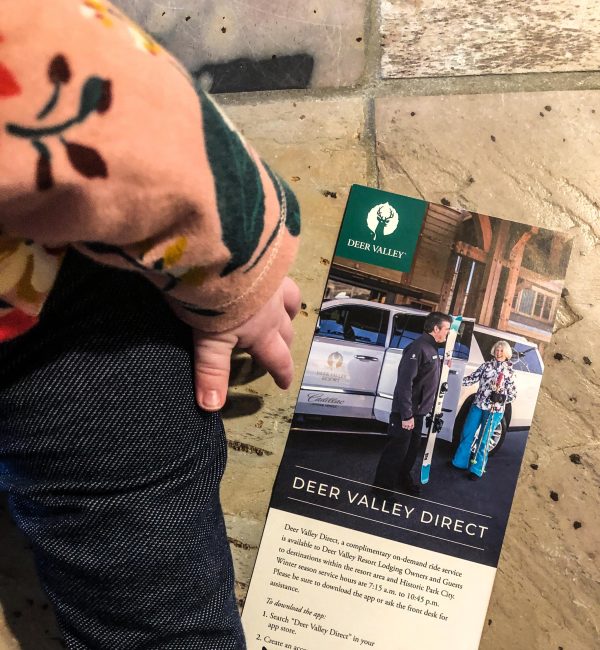 The Doona was key in our operations once we got to Deer Valley Resort. A perk of staying at Deer Valley Resort properties is the free Cadillac transpiration service. Pro tip: use their app! Works exactly like Uber. Saved us a ton of time and getting Charlie into the Doona and out the door.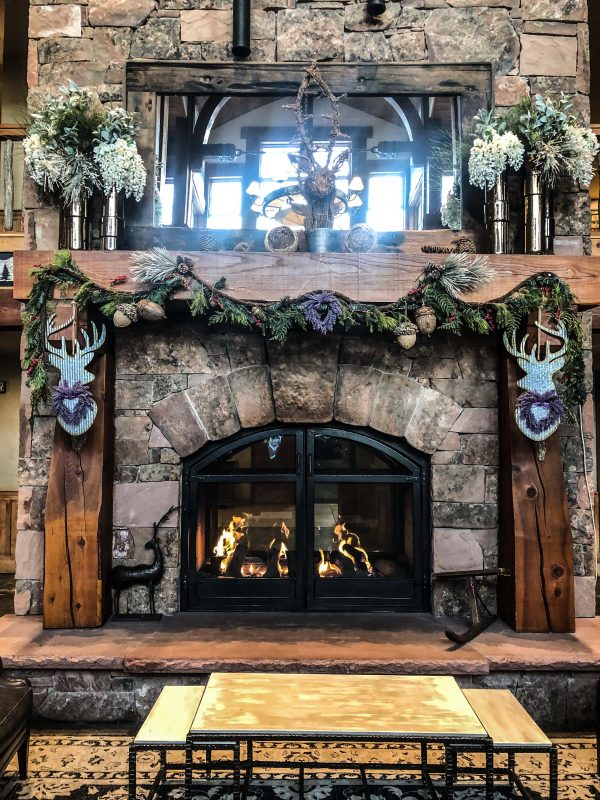 Our sanctuary for the weekend was The Lodges at Deer Valley Resort. The Lodges are just a stone's throw away from Snow Park Lodge, which is the main skiing base. The Lodges are a unique collection of condos. We stayed in a one-bedroom/two bath setup that was spacious and cozy especially with all of travel and baby gear!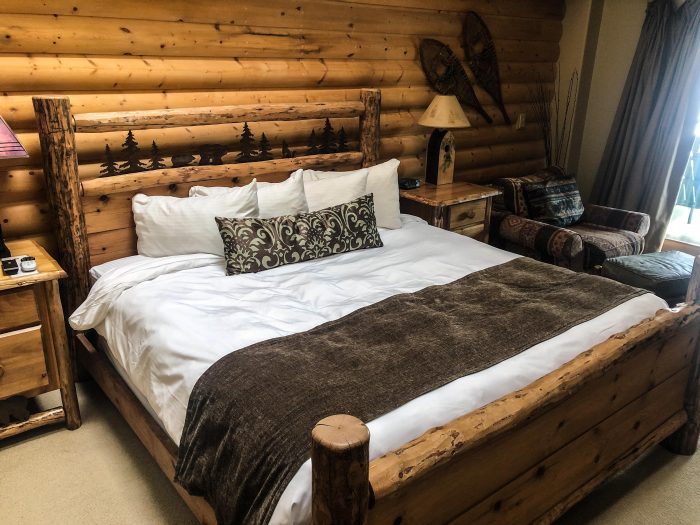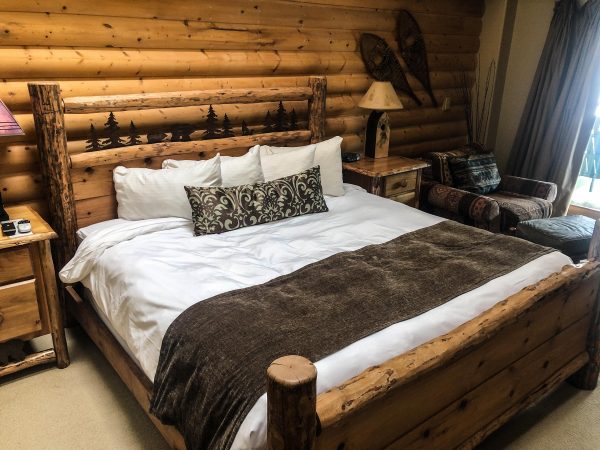 The condo was a treat of floor-to-ceiling windows, a fireplace, fully outfitted kitchen and a large living room and dining room. If I weren't skiing, I could have marinated at The Lodges all weekend!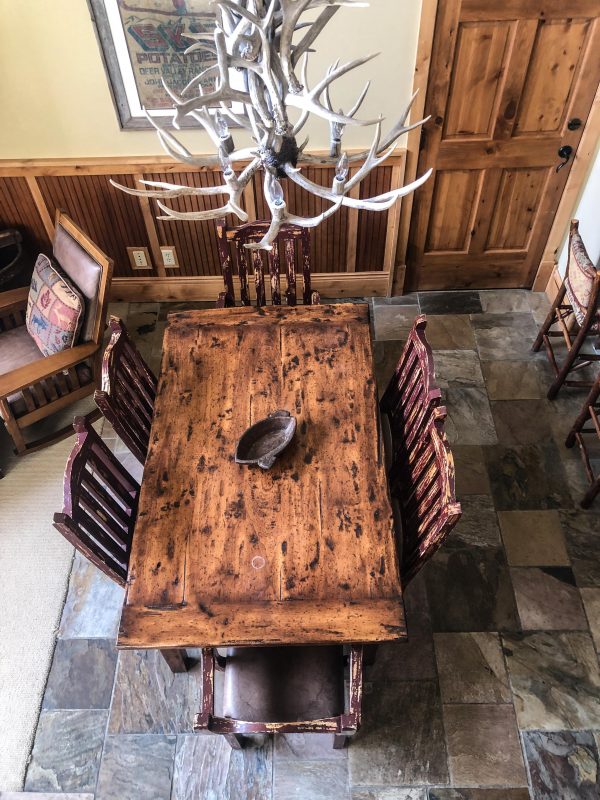 Skiing The Difference + Daycare
Now, you can't talk about Deer Valley Resort without discussing snow. With over 2,000 skiable acres, there is terrain for all levels of skiers. There are chutes at Empire Canyon, some Olympic-level moguls, and or the average skier, plenty of perfectly-groomed 'blues." Deer Valley Resort offers breathtaking choices no matter your skiing ability.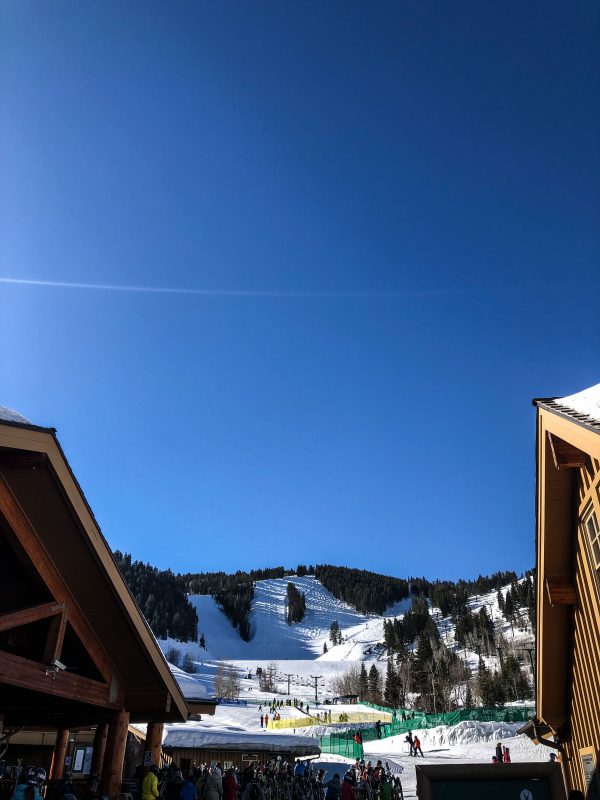 However, before we could even hit the slopes, we had to put Charlie into daycare. Most of you know that I stay home with Charlie and have never taken her anywhere for formal day care. I was a little hesitant about leaving her for the day, but Mr. B reminded me that I would be leaving her in the best possible hands. And he was right!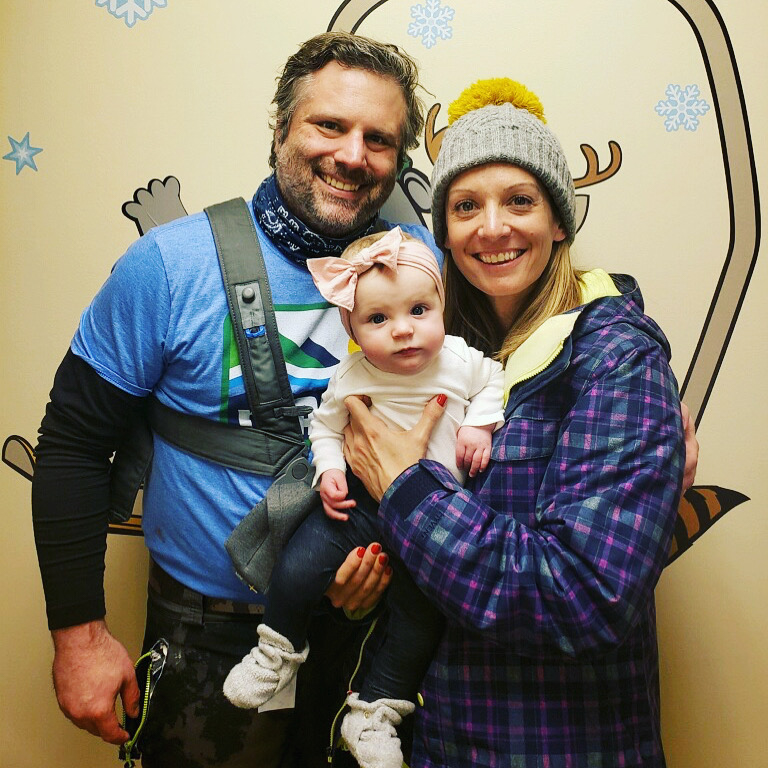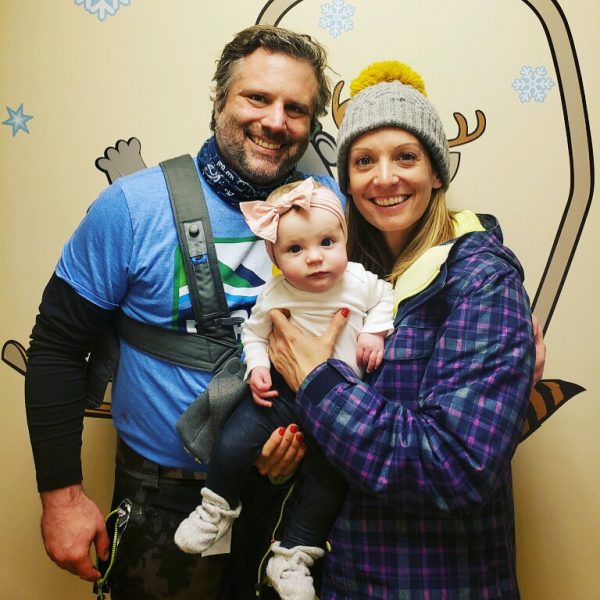 Deer Valley Resort's daycare is so convenient and top notch. Located inside Snow Park Lodge the daycare is well equipped and able to take babies starting at 2 months! The daycare staff is incredible. They reassure you that your child will be okay, and that was a huge relief for this mama.
Drop off starts at 8:30am and you must pick your child up by 4pm. You bring a change clothes, diapers, and whatever you need to feed the baby. That's it!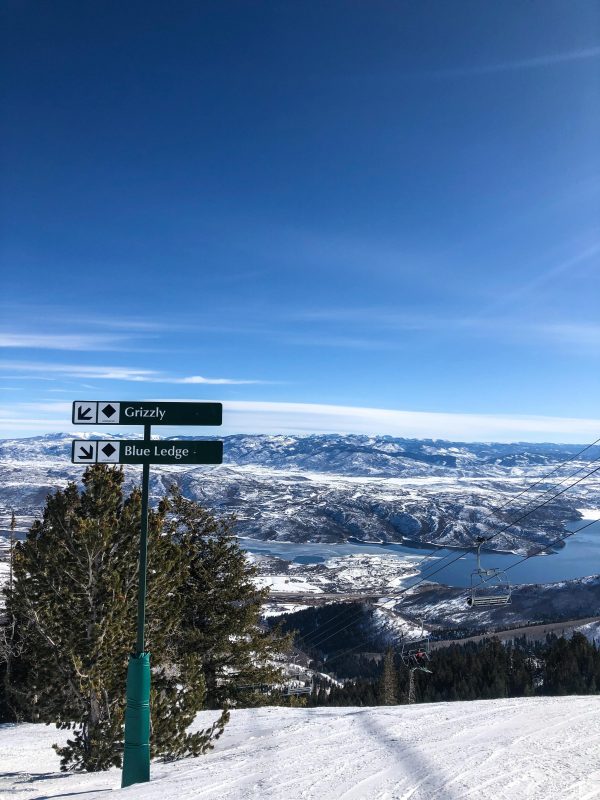 And just like that, Mr. B and I hit the slopes – free time to play and enjoy the sunshine! Two things I truly love about Deer Valley Resort; one, they cap the number of skiers on the mountain at any given time, and two, they only allow skiers! Sorry, no snowboarding allowed.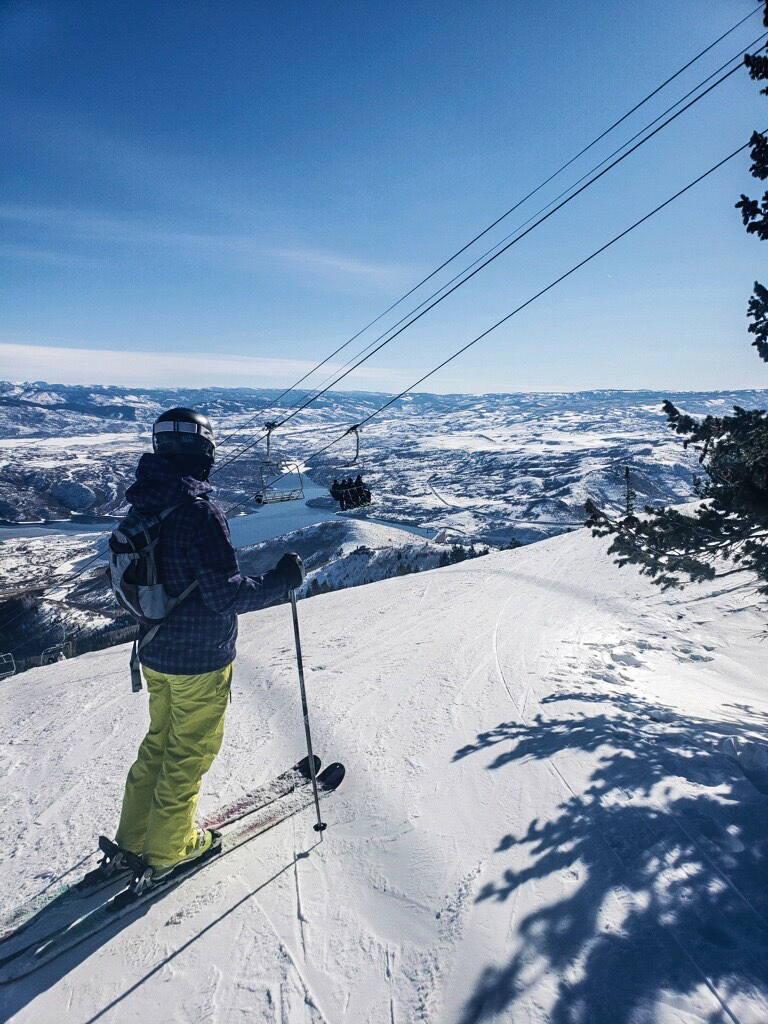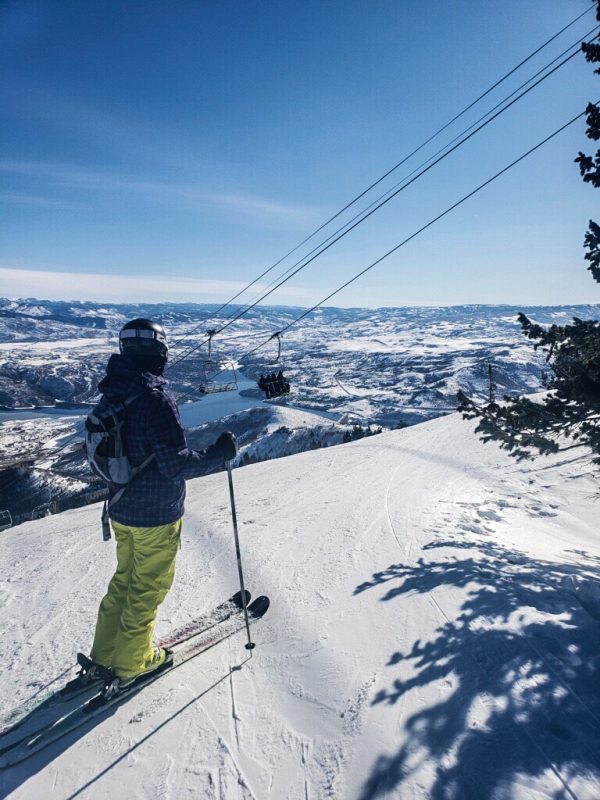 I should mention one other another thing I love about Deer Valley Resort, the views. Swoon.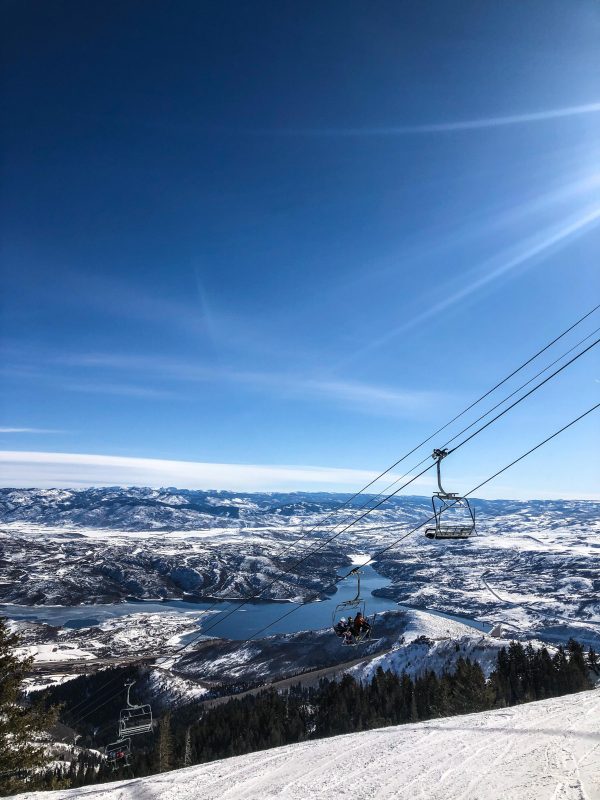 Five-Star Dining
As new parents, we've come to learn that dining out with a child can be rather sporty. This is why I love traveling to Deer Valley Resort because not only do you get a five-star dining experience, but you can also bring your kiddos!
Skier's Breakfast at The Lodges
Each morning Mr. B (with Charlie in the BabyBjorn Mini Carrier) and I would walk from our condo to the second floor of the lobby to sample the Skier's Breakfast, which is included in our stay. It is a quick and convenient collection of cereal, bagels, meats and cheeses, pastries, waffle bar, eggs, bacon and fresh coffee. Great way to start the day!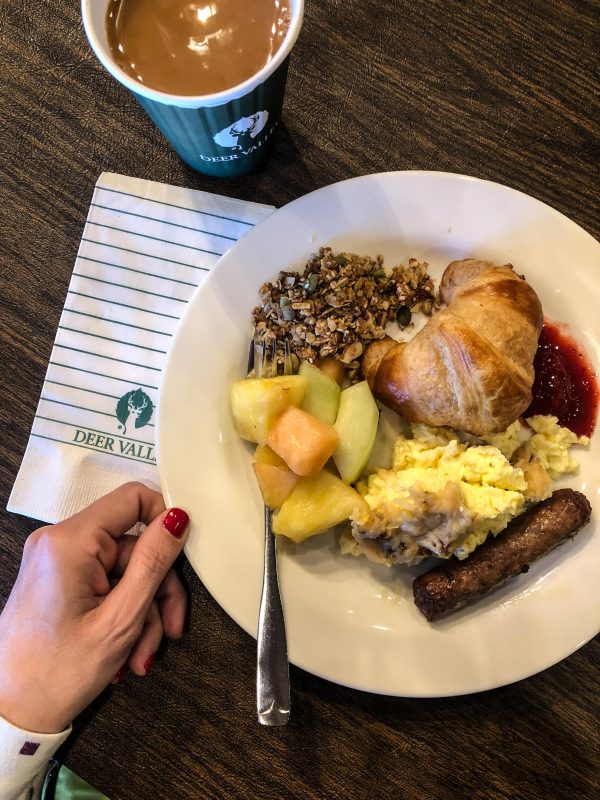 Royal Street Cafe
In between our ski turns, Mr. B and I stopped into my favorite restaurant on the mountain, Royal Street Cafe. The cafe offers soul-satisfying foods such burgers, guacamole, and turkey chili! I personally loved the Dungeness Crab Tower and their famous blueberry mojitos!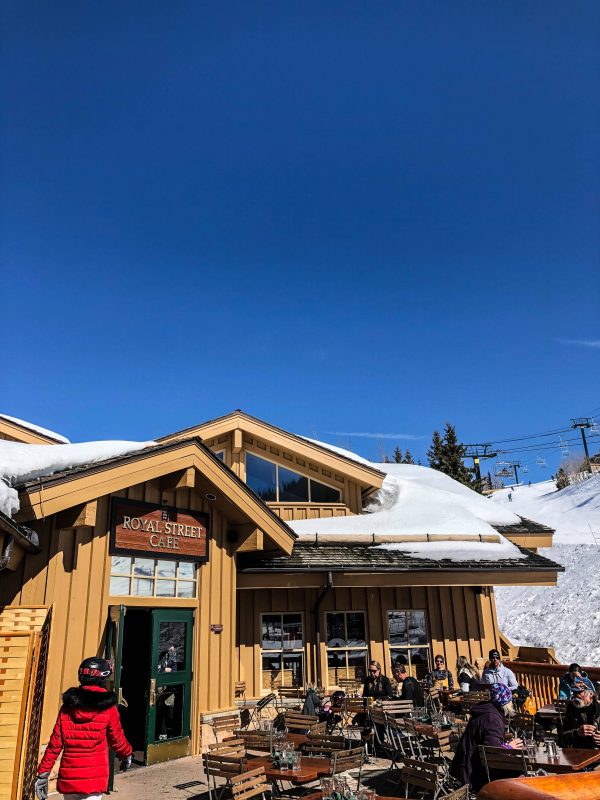 Fireside Dining
If I had to recommend just one place to have an extraordinary meal as a family, Fireside Dining at Empire Canyon Lodge is it! Fireside is nestled in a cozy, cabin-like atmosphere and features four-course meals served from stone fireplaces. This setup makes it ideal for families with littles. Hmm…perhaps cheesy European raclette. . . or maybe we should have that roasted leg of lamb? There are salads and soups and la piece de resistance: a chocolate fondue dessert bar! The environment is inviting for guests of all ages and is some of the best food around!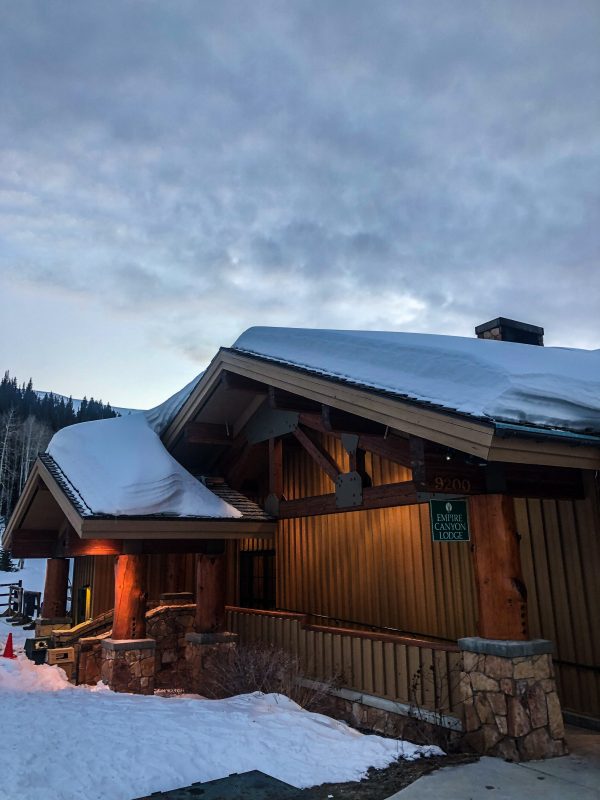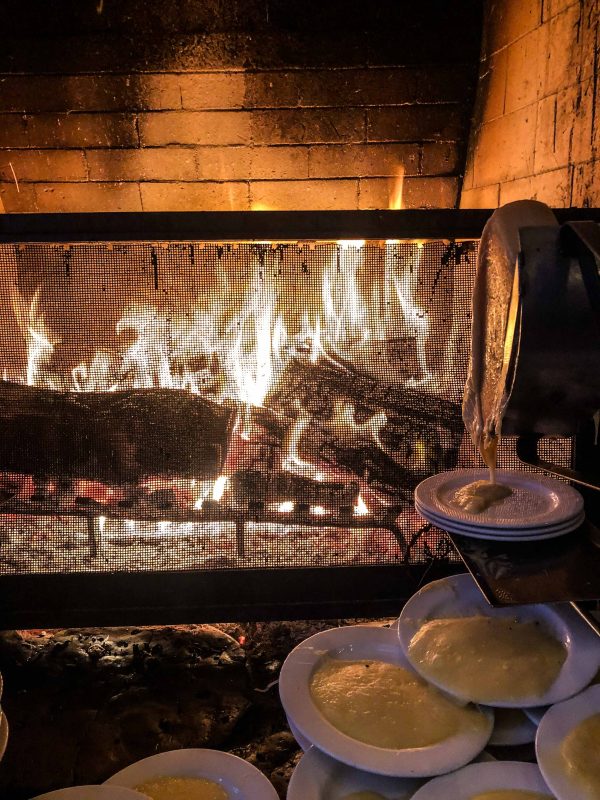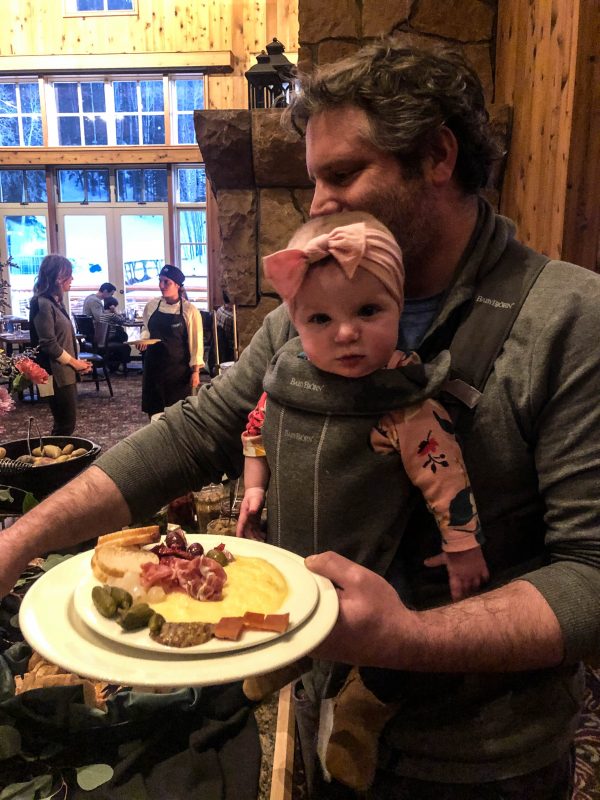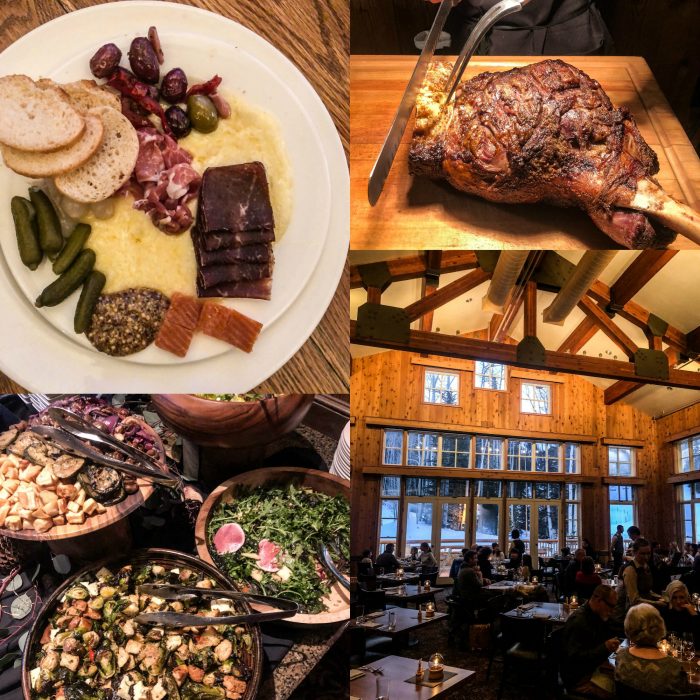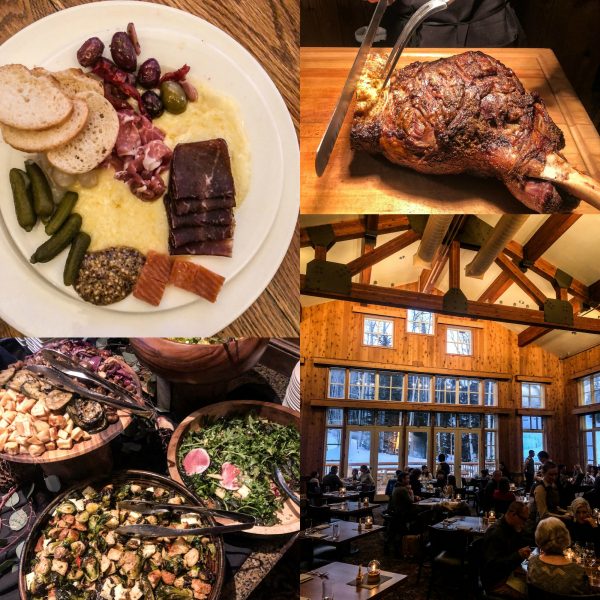 RIME
Okay, if you need to sneak away as parents for a night you definitely need to try RIME at the St. Regis Deer Valley. Take the funicular up to the top where you get a panoramic view for your dining experience. RIME serves land and sea proteins. Fun fact: named after the mist from the ocean that turns into frost on the mountains. Start with the oysters and steak tartar with smoked mustard. Don't miss the NY strip with chimichurri and especially the lobster with chorizo!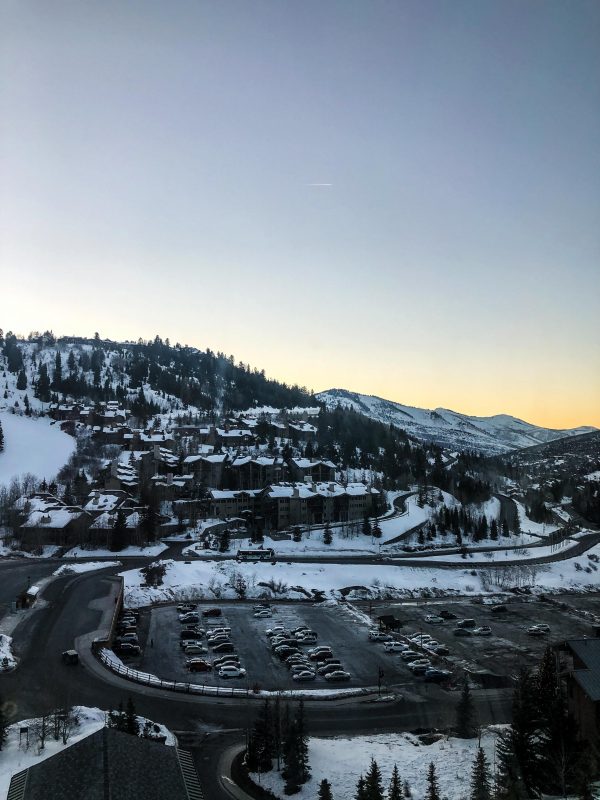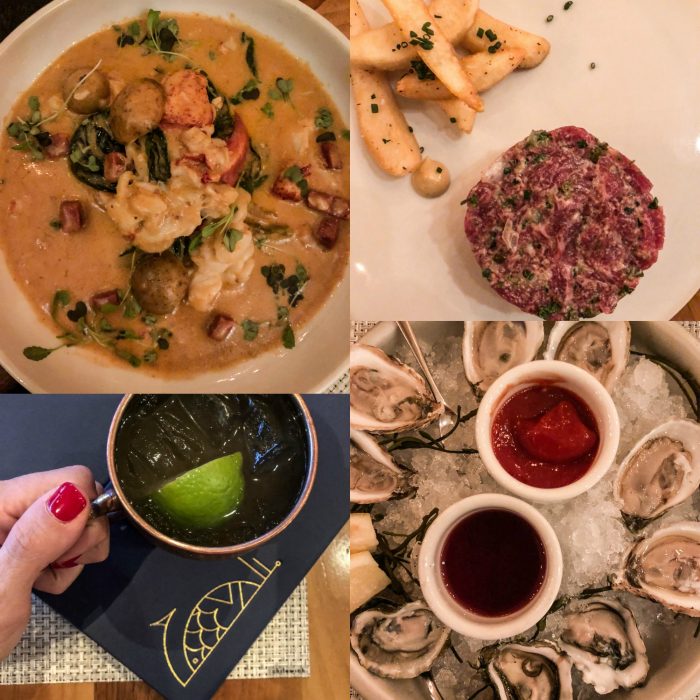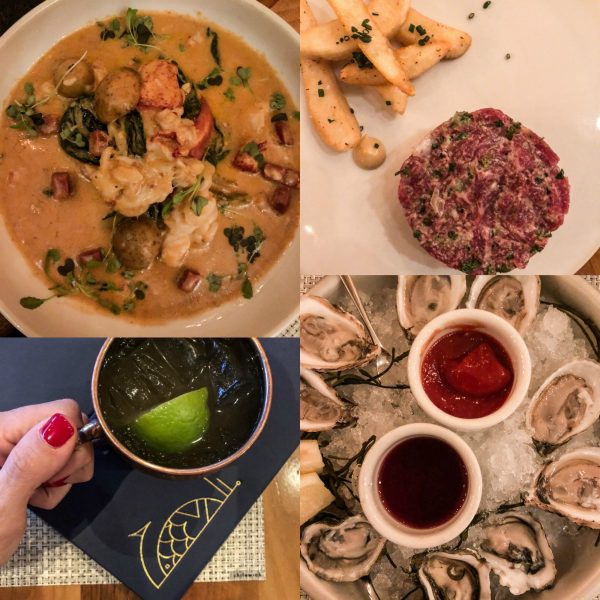 Alright, that's a wrap. Thank you so much to Deer Valley Resort for hosting our family. The experience was truly unforgettable and I can't wait to return! Until next time!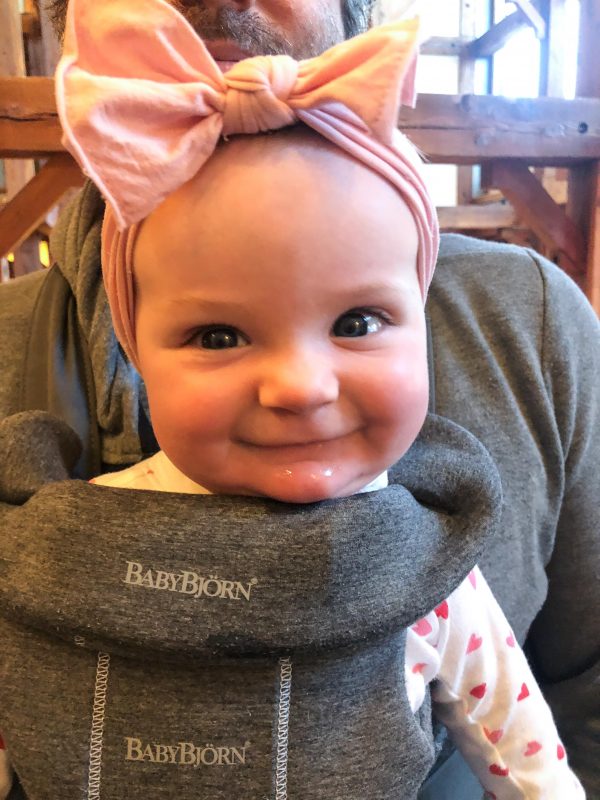 ***Deer Valley Resort graciously hosted our stay. As always, all opinions expressed are 100% my own.***