5 Ingredient Mediterranean Dip
Grab all the tomatoes at the farmers' market some olive oil, feta, and Mediterranean seasonings and have yourself a dip party! This fast and easy 5 Ingredient Mediterranean Dip will be your ultimate go-to!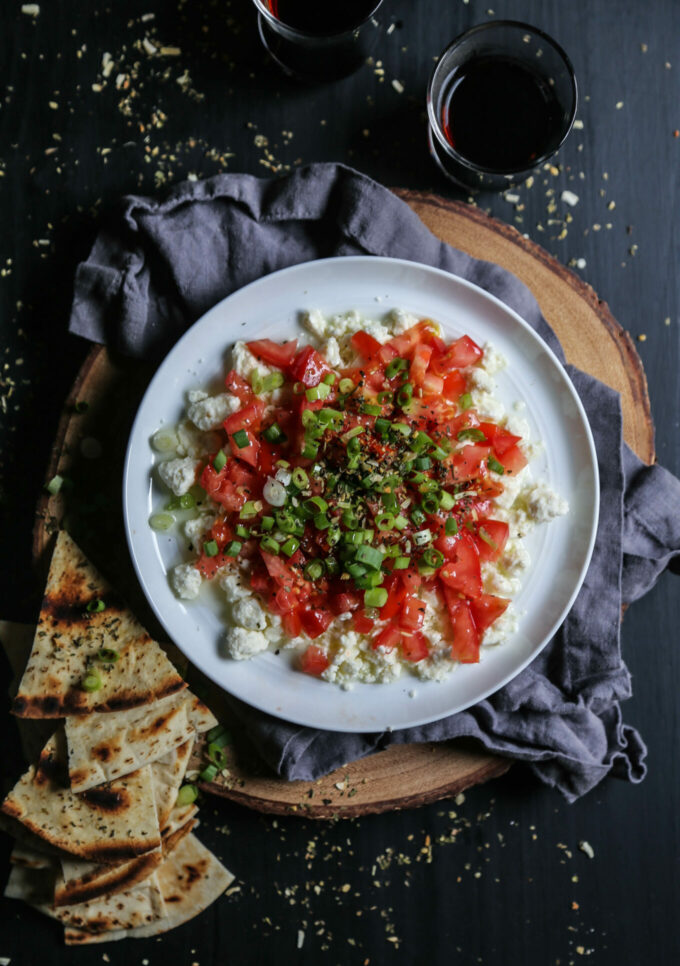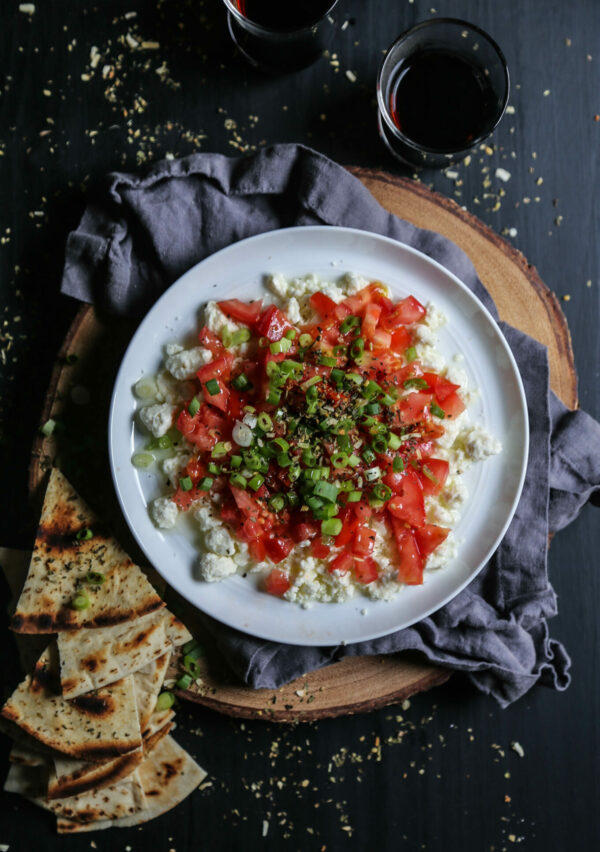 Summer can't bid adieu just yet.
Because I still have pools to splash in, flip-flops to wear, happy hour rooftops to enjoy, and dips to make. Particularly the latter. I am on a mission right now to scoop up every fresh, red hued tomato I can get my mitts on. Beefsteak, roma, heirloom, or my favorite black cherry tomato, they all make me giddy.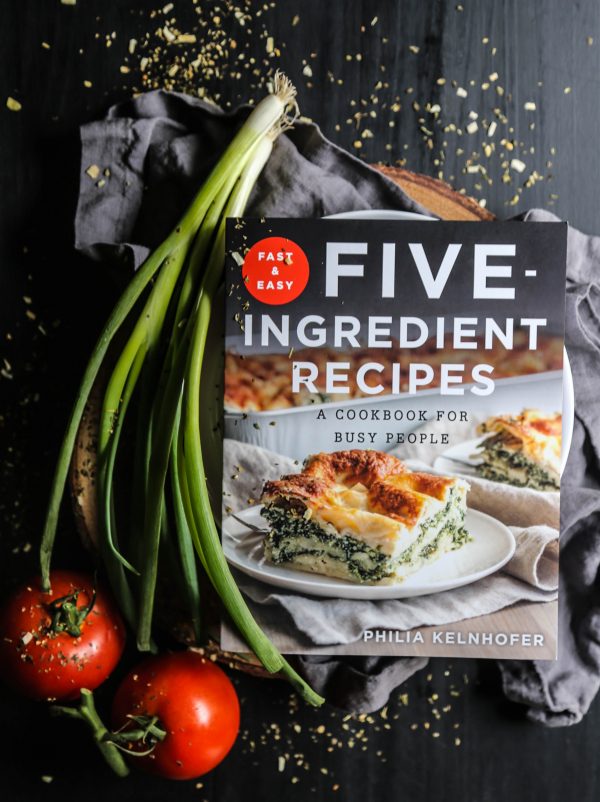 In fact, the best way to eat any tomato is with a drizzle of olive oil, salt and pepper. So simple, but delish. But it wasn't until I received a copy of Phi's new Fast and Easy 5 Ingredient Recipes: A Cookbook for Busy People that my avenue for simplicity was about to get even better. Phi's passion behind helping busy folks cook is infectious. You can read through this cookbook and feel as though she is right there cooking along with you.
I have met Phi and to tell you she is salt to earth is understatement. I am blown away by her charm, zest for life, and overall love for people and food. As I was flipping through her cookbook during my tomato crusade and stumbled up her Mediterranean Dip, I about passed out from excitement. A juicy tomato dip that requires only five ingredients? HELLS YES. Chopped beefsteak tomatoes, olive oil, feta, and Mediterranean seasoning is all it takes to have this dip ready for center stage.
I highly recommend making a double batch because the more this dips sits in the fridge the better it tastes. So, your mission is to bring this dip to your next rooftop pool party while wearing flip-flops, and tell summer to stay a bit longer.
You can order Phi's wonderful cookbook here!
Congrats again, Phi!!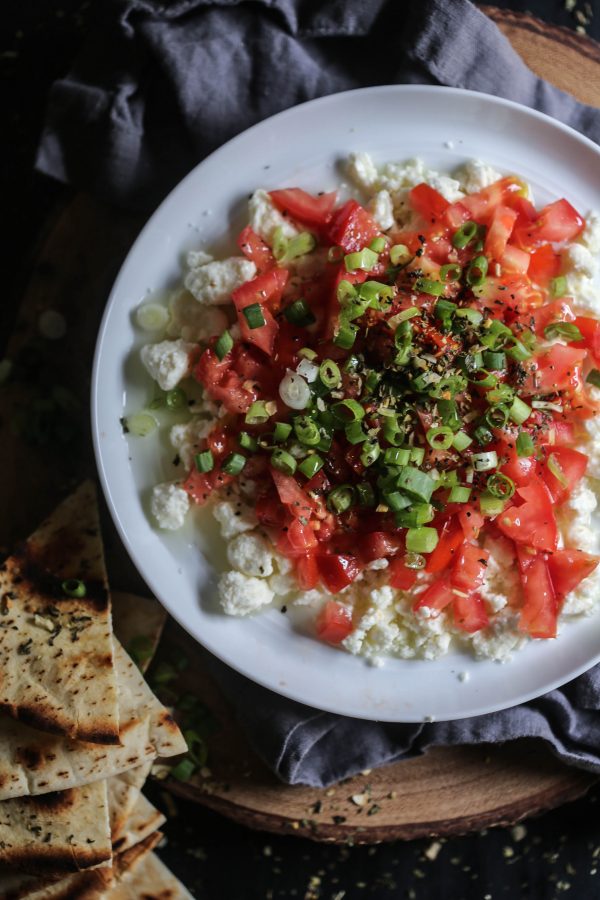 ***This review was not sponsored. I adore Phi and wanted to help spread her love for cooking***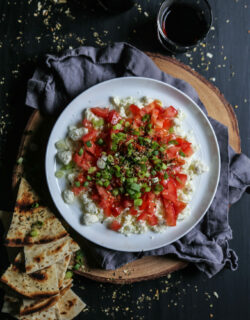 5 Ingredient Mediterranean Dip
Ingredients:
1 cup feta cheese, crumbles
1 large or 2 small beefsteak tomatoes, chopped
1 1/2 tablespoons extra-virgin olive oil
3 scallions, chopped
1 teaspoon Mediterranean spiced sea salt
Directions:
Sprinkle the cheese onto a plate with a lip or in a shallow bowl or serving dish. Top with the chopped tomato and drizzle with the olive oil. Sprinkle with the scallions and then with Mediterranean spiced sea salt. Serve with a spoon and pita, tortilla chips, or even as a bruschetta topping on bread.
All images and text ©