a weekend with the bestie
What do you do when your best friend in the whole wide world visits you for the weekend?
You. . . Eat. Shop. Drink. . . and. . .Repeat.
My best friend Allie was in town this past weekend and to say that we had a blast-y, blast would be an understatement. I don't get to see her very often, but when we do get together, we always manage to have a smashing good time. I am really lucky to have Allie as my best friend. She is the best listener, advise-giver, and gracious friend. Plus, she has killer taste and will be a fashion stylist to the stars someday. Watch out Rachel Zoe! Even though the weekend went by super fast, it was great to spend sometime the bf.
Allie flew in from Kansas City late Thursday evening. We chatted, giggled, and toasted to an epic weekend ahead of us with some bubbly.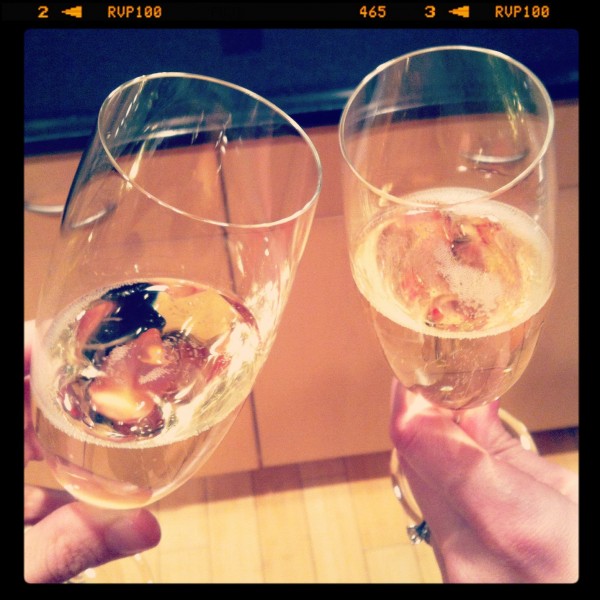 Friday we moseyed over to Mona's to action a little birthday brunch for Mr. B. He turned twenty-one (just kidding). I ordered the eggs Benedict. Is there anything better than poached eggs with hollandaise drizzled on top?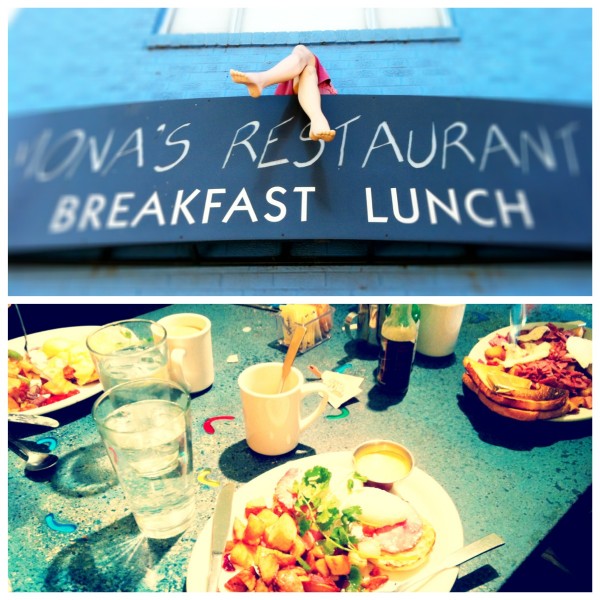 Over brunch we decided to check out a few boutique shops around town since the weather was gorgeous. Denver has a few hidden gems down on Broadway that have killer accessories and vintage clothing. Allie found a faux fur vest at Buffalo Exchange that was to die for and I ended up purchasing these two necklaces from a store called, Starlet. If you're ever in Denver and want to venture down the non-mall path, you definitely need to check out these shops!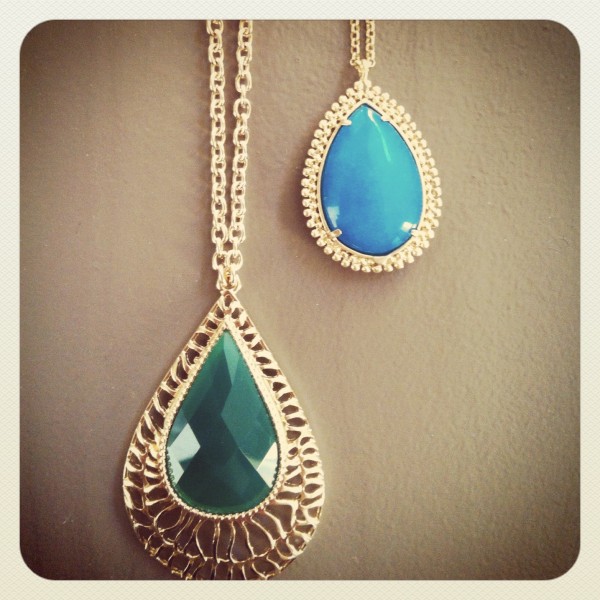 Since our dinner reservations at TAG weren't until 8pm, we decided to hit up happy hour at Linger. Love their rooftop! We sipped cocktails, snacked on sliders and sweet potato fries, and watched the sunset.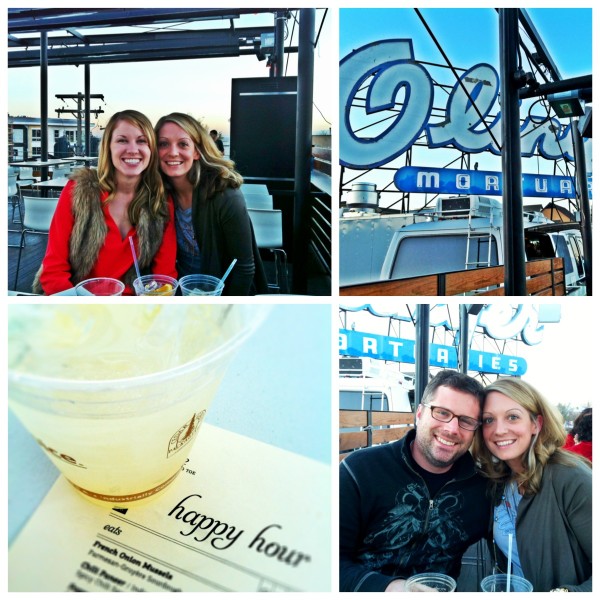 And this is point where I tell you about all the amazing food we ate at TAG later that night. Oh, and how we wished Happy Birthday to Mr.B, but my phone decided it had the "sleeps." Sadly, no photos (tear. . .). Note to self: charge your phone, especially for important events!
Saturday Allie, Mr. B, and strolled down to LoHi Steak Bar for brunch. Mr. B and I had never been, but heard good things. Let me tell you, their food did not disappoint. Allie and I both ordered the huevos rancheros. OMG. So delish. Also, since it was a Wildcat Saturday, we had to celebrate by splitting a giant Bloody Mary.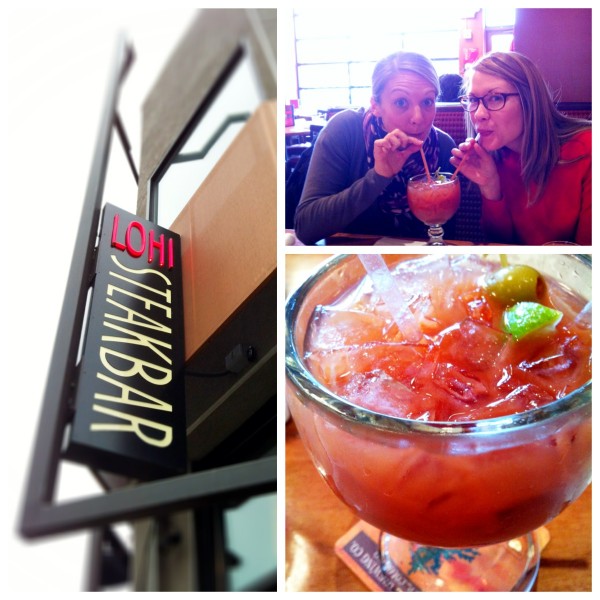 With kickoff not until 5pm, Allie and I decided to take advantage of the friends and family discount at the Gap. Hello, 40% off! I got some pretty cute stuff to wear at the upcoming Mixed Conference. I'm totally digging the boyfriend oxford and all the fun colors. Now I just need to put it together. Help!
After our shopping excursion, we were running short on time (surprise, surprise), and boogied to the watch party at Highland Tap and Burger Bar. The Cats were taking on the TCU Horned Frogs. Every single person in the bar was nervous. T- minus three games to go before they decide which two teams goes to the National Championship game and the Cats need to win out to ensure that they do go. No pressure! Jeez. Thankfully they pulled off a victory! Phew. Oh, and did I forget to mention we are now ranked #1? GO STATE!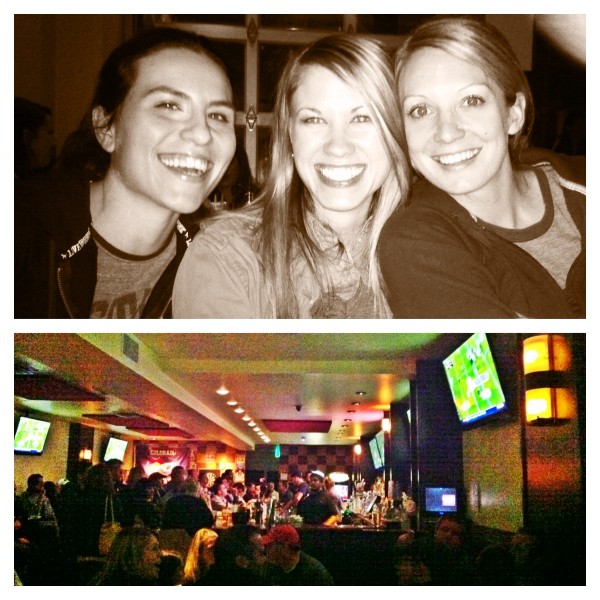 Sunday we woke up for round three of brunch. We were all craving Mexican and decided to head down to Lola's. Coffee, check. Egg sandwich with crispy potatoes, check. Table side guac bar, check, check!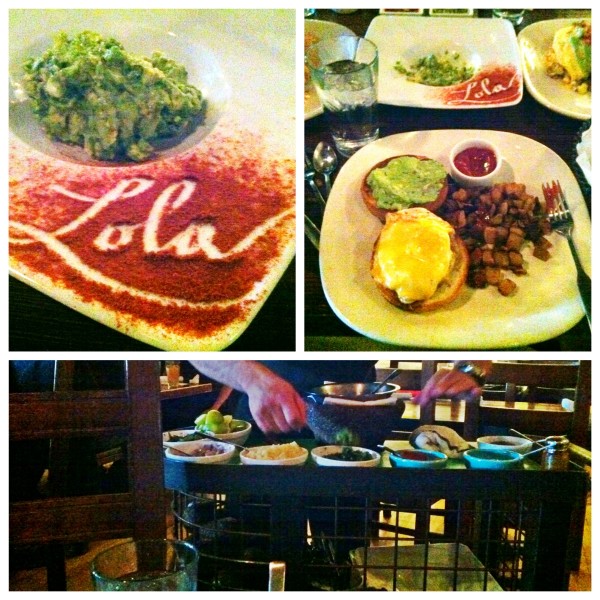 Once we finished up brunch, Allie and I ended up doing a little more shopping at the outlet malls before taking her to the airport. I stocked up on a bunch of purple long sleeve shirts for K-State basketball season. Keeping my fingers crossed they have a good season as well!
And that's a wrap!
Hope y'all had a great weekend!