cranberry vodka julius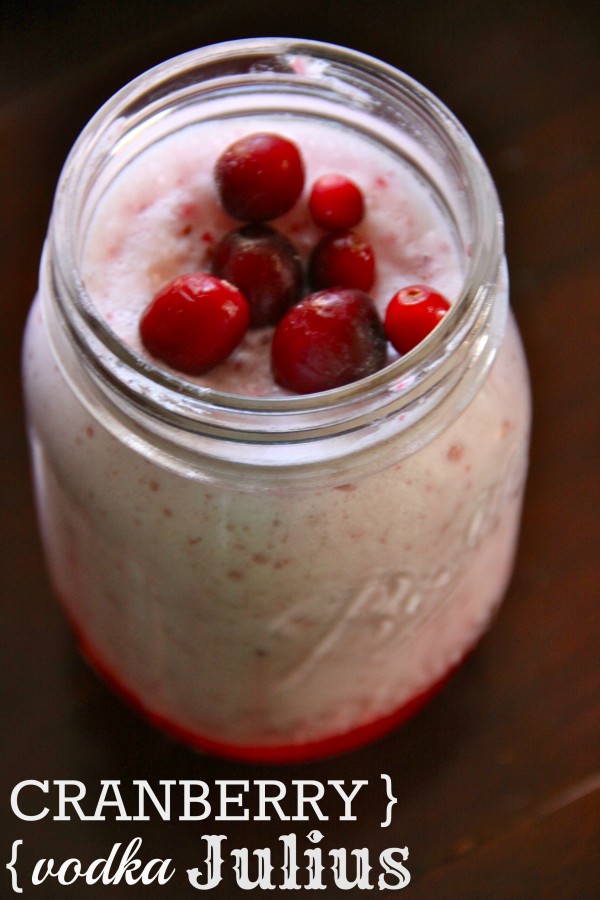 Back in the olden days, I used to work at Orange Julius. Yep, yep!
It was my first ever, paying job and I thought I was the bee's knees. To cool for school if you know what I mean. Of course, what sixteen year-old girl doesn't think she's a total BAMF? How my parents raised a teenager daughter is still baffling to me.
Anyway, I loved working at Orange Julius because, duh, it was in the mall. All of my friends would come visit and after I got off of work, we would go shopping. I loved working the cash register. And I especially loved trying all the different flavors of drinks for free! Pina colada was my fav.
One cool memory I have is the time when the members of the boy band "LMO" stopped by for one of our fruity drinks. Remember them? They sang the song "I like girls that wear Abercrombie and Fitch…" I the lead singer was super cute (God rest his soul), and very nice, but the other two members were totally douchey. They kept hitting on my co-worker and me. Basically, they wanted a free drink. We eventually said whateves and gave them one. Why couldn't it have been 98 Degrees? Nick Lachey? Yes, please!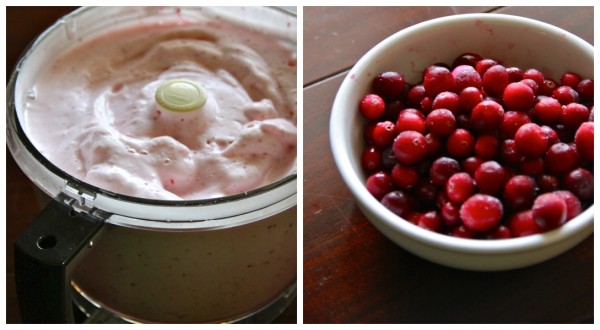 As I reminisced about the glory days of Orange Julius, I thought, " Why not make my own version of the drink at home?" I thought about going down the typical orange, strawberry-banana, or strawberry only path, but figured it's the holidays and cranberries entered my brain.
Warning: You are going to either love this drink or give it the stink-eye. If you're not a cranberry lover, you may want to stay away and stick with orange. But if you love vodka cranberry cocktails, this is your kind of drink. Of course you can always omit the vodka to make it PG. I don't judge. But if you're looking for something fun to make for the holidays that is quick and easy, this drink is just the ticket.
Alright, start the blender and cue…"I do, cherish youuuuuu…"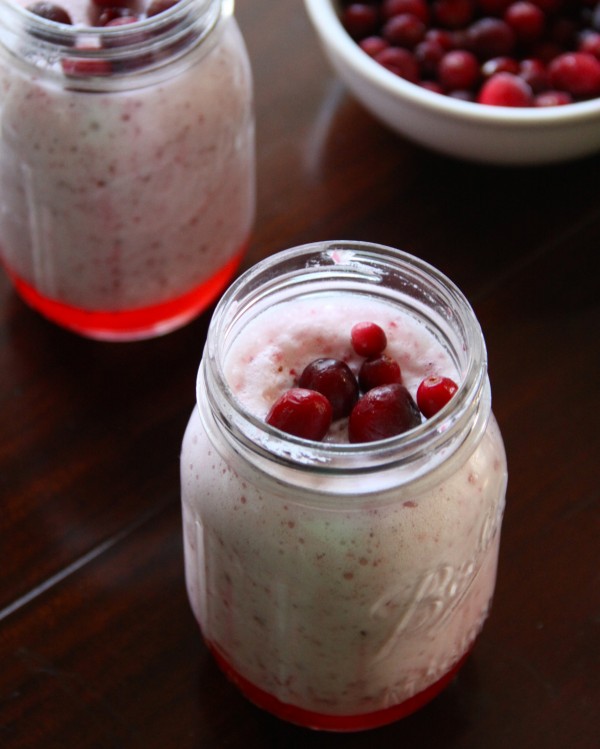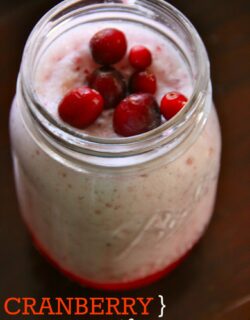 Cranberry Vodka Julius
Ingredients:
1/2 cup frozen cranberries
1 cup water
1 cup cranberry juice
1 cup granulated sugar
1 egg white
1/4 cup vodka
squeeze lemon juice
Ice (LOTS!)
Directions:
In a blender or food processor, mix all ingredients together for about 15 to 30 seconds. Make sure it's fluffy. Pour mixture into mason jars and garnish with extra cranberries. Cheers to the holidays!
All images and text ©