foodie fridays: german chocolate doughnuts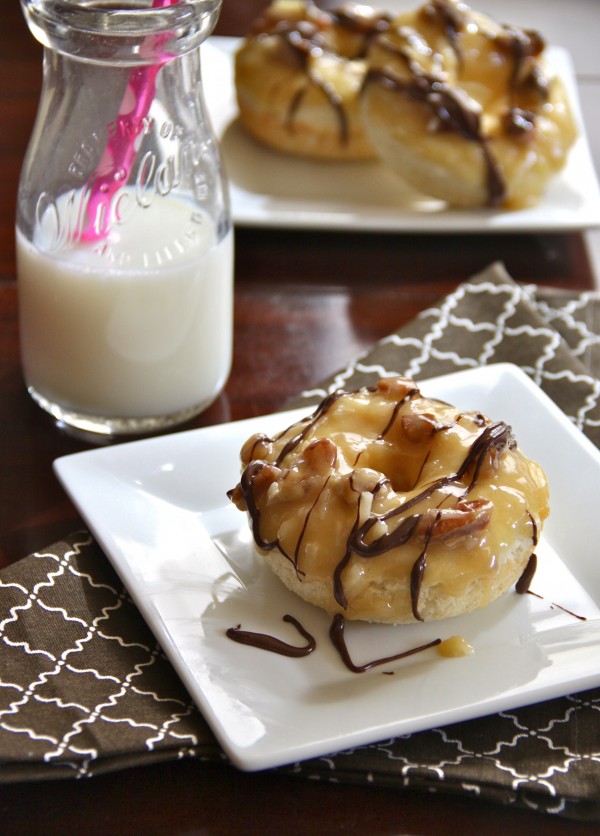 Man-doughnuts.
Okay, that's not technically true. Truth be told, anyone can action these doughnuts. The reason I say "man doughnuts" is because when I thought of these bad boys, it reminded me of the husband.
Last week was Mr. B's birthday and I planned on baking him a chocolate sheet cake to celebrate. But this Southern cake always gives me trouble. Like Big Trouble in Little China, trouble. If I was keeping score it would be: chocolate sheet cake – 17, Lauren – 0. Why? I dunno. Maybe it can tell I'm a Yankee? So I scratched that idea.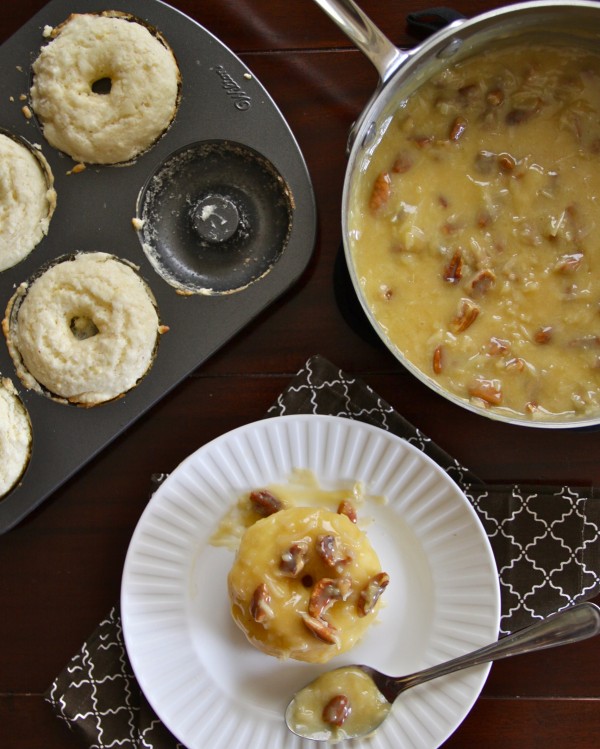 My next plan of attack was to make his second favorite cake, German Chocolate. I thought this would be easy and fun to make. But somewhere in between googling German cake recipes and thinking about that darn sheet cake, I bailed from baking a cake. Thus, the German chocolate doughnut was born.
I will tell you, this is the least attractive doughnut I've made. It won't be voted sexiest doughnut alive. We will leave that honor to the Ryan Gosling's of the world. Damn, he's hot.
Anyway, if you're looking to make something different, but are still craving the classic German chocolate cake taste, you need to make these fellows.
I think Ryan Gosling would approve.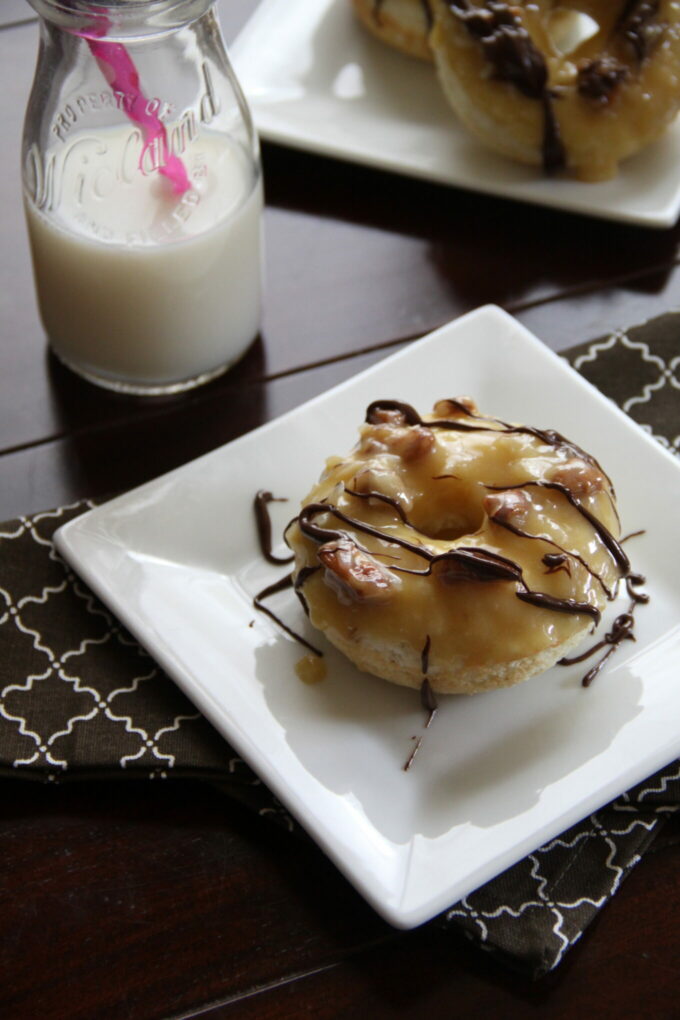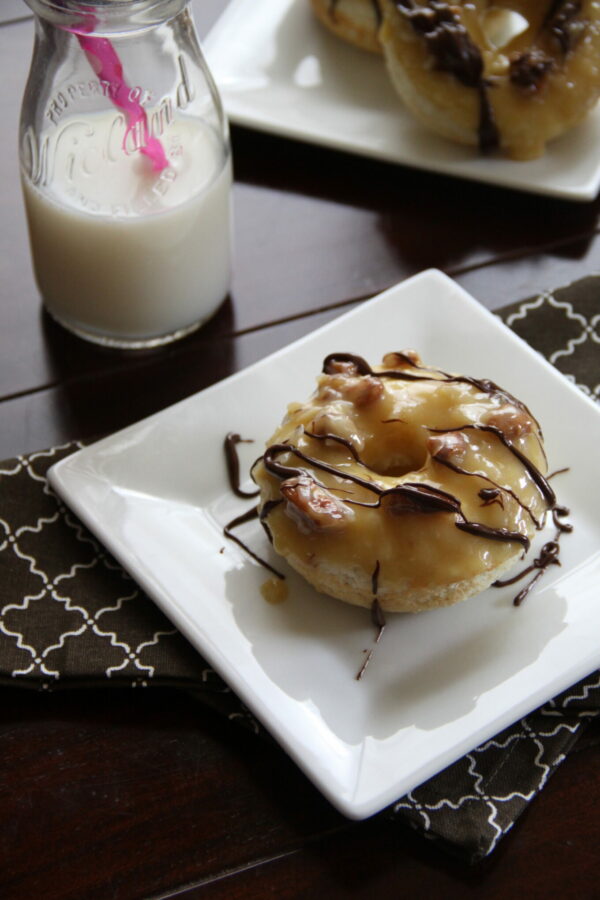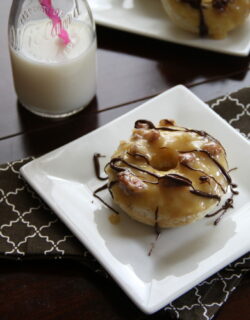 German Chocolate Doughnuts
Ingredients:
for the doughnuts:
2 cups cake flour, sifted
3/4 cup granulated sugar
2 teaspoons baking powder
1/4 teaspoon ground nutmeg
1 teaspoon kosher salt
3/4 cup buttermilk
2 eggs
2 tablespoons butter, melted
for the frosting:
1 cup evaporated milk
1 cup granulated sugar
3 egg yolks beaten with a splash of water, room temperature
1/2 cup unsalted butter, room temperature
1 teaspoon vanilla extract
1 cup pecans, chopped
1 cup shredded coconut
for the chocolate drizzle:
1/2 cup semisweet chocolate chips
Directions:
for the doughnuts:
Preheat oven to 425 degrees. Spray doughnut pan with nonstick cooking spray. In large mixing bowl, sift together cake flour, sugar, baking powder, nutmeg, cloves, cinnamon, ginger, and salt. Add buttermilk, eggs, pumpkin puree and butter. Beat until just combined. Fill each doughnut cup approximately 2/3 full.
Bake 10 to 12 minutes or until the top of the doughnuts spring back when touched. Let cool in pan for 4 to 5 minutes before removing. Finish doughnuts with frosting and drizzle of chocolate.
for the frosting:
Combine milk, sugar, egg yolks, butter, and vanilla extract in a medium saucepan. Cook over low heat, stirring A LOT until it thickens up. Once thick, remove from heat and gently stir in pecans and coconut. Let it cool slightly before dunking doughnuts into the saucepan.
for the chocolate drizzle:
In a small saucepan, melt chocolate chips. Take a spoon and drizzle chocolate over doughnuts.
doughnut recipe from a doughnut pan purchased at Sur la Table.
frosting recipe from all simple recipes.
All images and text ©